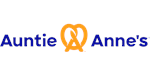 Auntie Anne's - Pretzel Franchise
The world's largest soft pretzel franchise. Sell pretzels from a retail outlet in a prominent retail location with high footfall.
Finance requirements

Working Capital:

50% Finance is available. So with £50,000 - £60,000 funding, you can own part of this world class franchise.

Total Investment:

£80,000 - £130,000

Areas Available

Opportunities are available across the UK.
Profile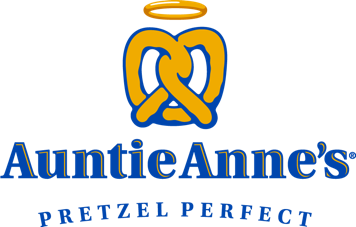 With 1,500 stores in 31 countries and a 29-year track record, franchising with Auntie Anne's offers you more!
Auntie Anne's® equip aspiring business owners with the same know-how that turned a small farmer's market stand into the world's largest soft pretzel chain. Our strength and success as a franchise system has been proven since 1988.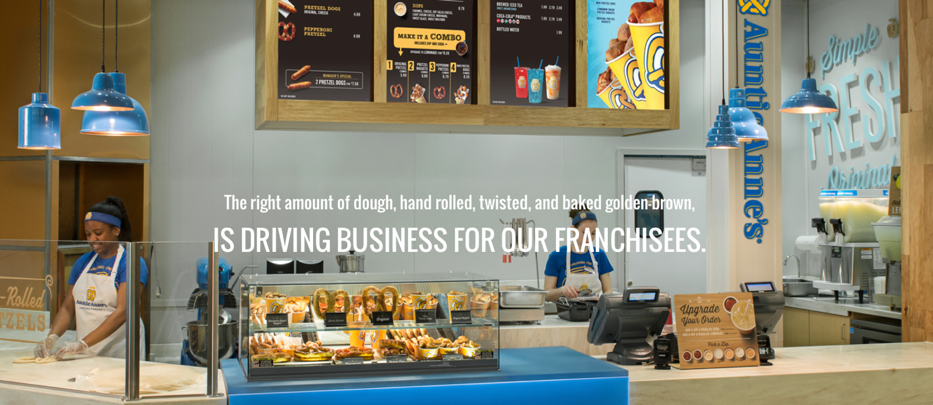 At Auntie Anne's we pride ourselves on offering a turnkey solution to our Franchisees, encompassing site selection; design and construction; full operational training; integrated supply chain; full follow up/ongoing support. We are there to ensure that the stressful process of starting your own business is as smooth as possible.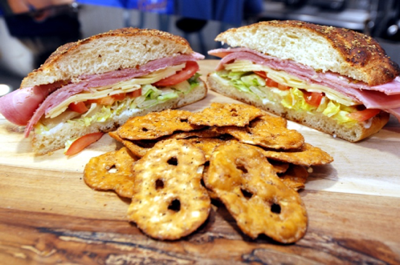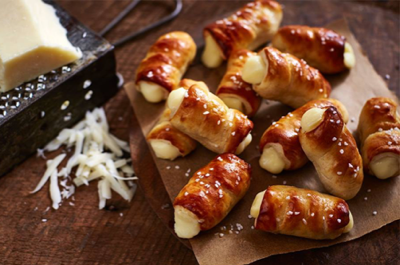 We also have a wide range of retail formats for you to choose from, from small kiosks all the way up to to sit in coffee shops. Our product range goes far beyond pretzels too, with fresh sandwiches, delicious teas and coffees and a range of sweet options that would shame a patisserie.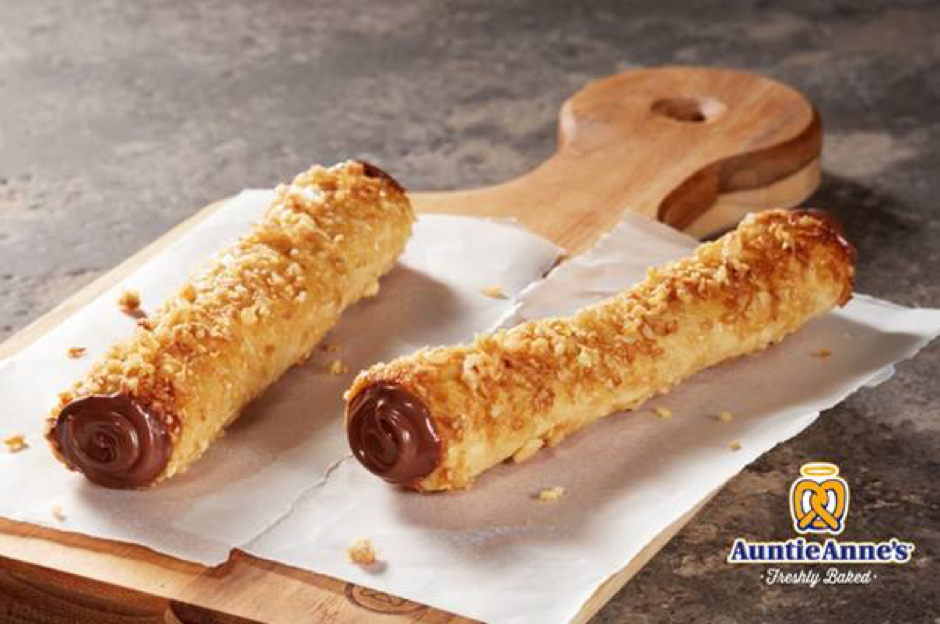 Auntie Anne's is actively looking for skilled multi-site franchise owners to roll out in key regions across England, Scotland, Wales & Ireland, so if you have the necessary experience and investment, then we would be delighted to discuss an Area Developer partnership with you. Auntie Anne's could make a fantastic addition to your existing multi-site portfolio.
There are not many businesses where you can expect to operate with a Gross Margin in the region of 80%. There really is good money to be made from a well run outlet (never mind several) and resale values can be substantial.

We're ready to talk when you are, but you might want to let us know what territory you're interested in before someone else snaps it up!
News
AUNTIE ANNE'S THE WORLD'S BIGGEST PRETZEL STORE CHAIN OPENS ITS 20th, 21st and 22nd UK STORES, THE LATEST BEING IN QUEENSGATE SHOPPING CENTRE, PETERBOROUGH

21 September 2012

 Auntie Anne's pretzels are the best in the world and they have just opened at the Queensgate Shopping Centre in Peterborough, creating nine local jobs.  With 1200 stores worldwide and now 22 in the UK & Ireland, thousands of people enjoy its tasty pretzels every day. Almost two million Auntie An...