The Travel Franchise Franchise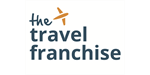 The Travel Franchise - Travel Agency Franchise
Franchisees of The Travel Franchise can enjoy all the benefits of working from home, coupled with the opportunity for global travel.
Territory Information
Location:

Cambridge
Franchise Fee:

From 25% of commission.
Other Areas Available

Opportunities available in the UK.
Profile
THE TRAVEL FRANCHISE is here now
THE TRAVEL FRANCHISE in the UK – your road to success!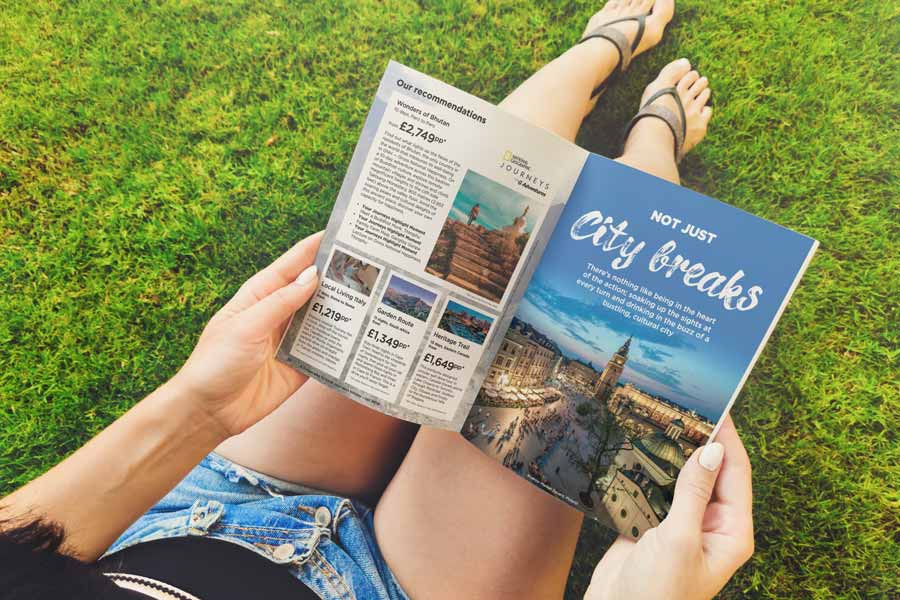 ABOUT THE COMPANY
The Travel Franchise is the company that helps people start thriving travel agencies from home.
No.10 in Top 100 UK Franchise leaderboard (the only travel franchise in the Top 100 and ahead of big brands like Vodafone)
No.17 in HSBC Elite Franchise Top 100 (EF100)
Homeworking Agency of the Year – over 10 times!
The Cruise Awards, Best Homeworking Agency
The Travel Franchise offers an outstanding level of ongoing support, mentorship and training. The company has five-star reviews on Trustpilot (and others) to prove how effective and rewarding our franchise offer and quality of service really are.
Travel consultants operate under the Not Just Travel brand, which is in the #1 slot in review categories, including:
Airline tickets
Cruises
Travel deals
As a franchisee, you'll get access to exclusive customer acquisition programmes, such as Partners In Travel packages, to help grow your business quickly. You'll also get the chance to have your franchise for free with our unique Money-Back Challenge.
WHY CHOOSE The Travel Franchise?
Joining The Travel Franchise brings you advantages from day one.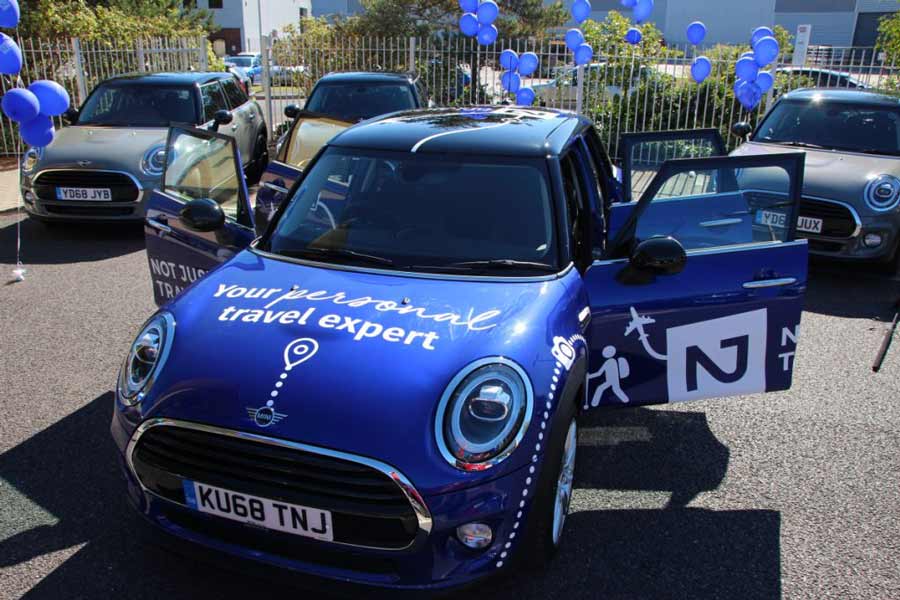 The travel industry is highly regulated – we remove those barriers for you. You essentially are handed a 'business in a box' which adheres to all the industry regulations
You'll require commercial relationships to trade successfully – you'll have access to more than 450 suppliers and work particularly closely with over 45 key trade partners, all of whom offer exclusive deals, training and strategy planning
It's your own business, you're the boss but you have constant support from a Business Development Manager with ongoing training and opportunities for educational and familarisation trips overseas
Some of our franchisees want to bring in additional income and run their business part-time (e.g., aiming for two sales per week). Others want to get to seven-figure turnovers as fast as possible, and some take on employees to do their day-to-day operations. We have many success stories that span each category.
As a franchisee, you'll get everything you need to start a travel business and be trading straight away.
What we provide you with includes:
Live, virtual 5-day training - start booking holidays immediately after
Full travel agency software and technology
ABTA and ATOL protected holidays to sell
Access to £1bn in holiday-buying power every year
Access to best-in-market terms with over 450 travel suppliers and 45 key trade partners
Benefit from our Wow Travel App, when your customers are notified by phone of amazing deals encouraging them to book with you
Support and mentoring from personal business development manager(s)
Use of bespoke travel business packages like Vision CRM
Your own website, landing pages, social media and marketing
Ongoing head office support and travel admin done for you
Free overseas mentorship retreats on some packages
Money-Back Challenge on the Elite package - book a set amount of holidays in the first 12 months and get your franchise fee refunded
Optional Cruise Mastery Programme - training to become a cruise expert
WHAT DOES The Travel Franchise DO?
A franchised travel business generates fantastic returns with low overheads. You choose where you want to work - it doesn't have to be just from your home. All you need is a phone, computer and internet connection.
The business model is based on commission: a travel supplier pays you a percentage of each booking for planning and selling their holidays.
Commissions can vary from 8 per cent to 20 per cent. But the average typical commission is circa 10 per cent, meaning a £3,500 holiday would generate approximately £350 in commission. Just two sales per week could earn you £35k+ in commissions per year!
If you've never worked in sales before (or even if you have), we will teach you how to find the right customers. Who is the right customer? They are often people who are time poor and want personal service, with great attention to detail. Our largest bookings are £100,000+ per holiday, and you'll learn how to attract people who spend £10k+ per trip. You'll also be able to establish relationships with charities, local sports clubs and businesses to become their official travel agent through our unique Partners In Travel programme.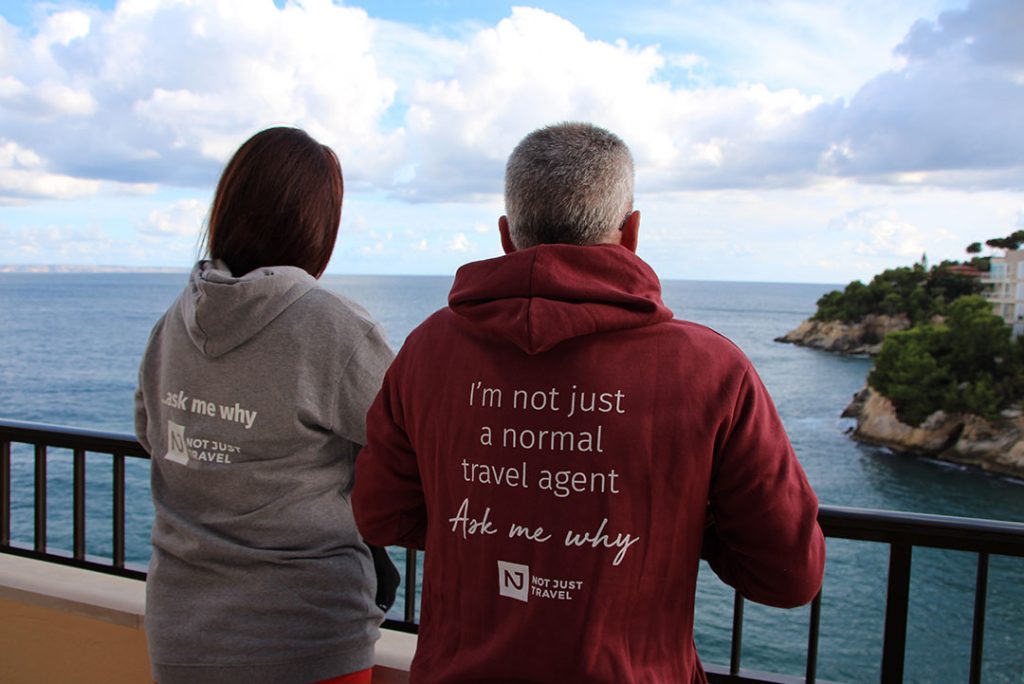 BENEFITS
Do it from home (or anywhere) part-time or full-time or in your spare time.
Work alone or with a friend or family member.
Scale up and employ staff if you want to.
Get a work/life balance - fits around home and work.
No limits on your hours and what you can earn.
Win your franchise fee back with our Money-Back Challenge.
Excellent travel agent perks to help you explore the world.
Ongoing marketing and admin support from head office.
Ongoing business support with your Business Development Manager.
Get multiple bookings from companies through our Partners In Travel programme.
Become an expert in niche areas such as cruise!
TESTIMONIALS
Palvi just aimed to bring in a second income to their household but ended up growing way beyond her targets:
"I love the fact I can work the business around my kids whilst still getting the opportunity to meet new people. I love this part of it!"
Ben aimed to work part-time but managed to get his franchise fee back in full when he won our Money-Back Challenge and was voted Travel Agent of the Year in 2023. In January 2023 he sold just over £329k-worth of holidays.
"The Travel Franchise offers you everything you need to create a successful travel business and to be your own boss. It's hard work, but starting a new business is within any sector. The growth in the business and quality of the training and materials you are equipped with really puts you in a superb position to build a fantastic travel business."
FRANCHISEE REQUIREMENTS
We welcome people from many different backgrounds - from 18-year-olds who want to create their own career paths to people who want a career change and those who aren't ready to retire just yet but want to write another chapter.
Anyone, any age, any reason for wanting to join us – get in touch and let's talk!
What we seek in our franchisees is a real passion for travel as well as the drive to grow their own business with an entrepreneurial spirit.