Choosing either Debt Finance or Non-Debt Finance will depend on the type or size of your business and a combination of financing may also be appropriate for you.

Debt Finance allows money to be borrowed with the agreement that it will be paid back at a later date usually with interest.

Non-Debt Finance requires investment through the sale of shares or other equity so that investors will see a profit as the business grows and becomes equitable.

Even within these two categories there are several possibilities to consider.
Using Debt Financing to Fund a Business
Secured or Unsecured Loans

Business loans are among the simplest forms of finance. You agree on a loan with a provider who you pay back with interest. These loans can be secured or unsecured
Unsecured Loans

With an unsecured loan, you don't provide any assets as security. This means less risk for you, but more risk for the lender, so you may have to pay more for borrowing. However, there are limits on the amount you can borrow (usually around £250,000).

You may need to provide a personal guarantee. This means you, as the business owner or director, will become personally liable to repay a loan if your business (that the loan is for) fails to pay.

Companies with more than one director might need to provide a personal guarantee from them all.

The loan term and the amount that must be paid back will vary according to each situation and may be difficult to secure should you have a poor credit rating.

Depending on the availability of appropriate paperwork, an unsecured loan can take several weeks to procure.
Secured Loans

A secured loan requires an asset that you agree the lender can take if you don't keep up repayments.

You give the lender a 'charge' over your security. This means they'll have legal authority to take the asset if you can't make the agreed repayments.

Having this agreement reduces their risk, so they will be more likely to agree and provide the funding you need. It also means that they can charge a lower rate of interest.

Secured loans are often used to borrow large sums of money, i.e. more than £250,000.

This means that you can have longer to repay, and enjoy lower interest rates, meaning monthly repayments can be lower and easier to fit in with your cash flow.

Lenders may prefer secured loans for borrowers with an imperfect credit history, as they know the amount can be repaid.

Depending on the type of loan and the requirements of the lender, differing assets will be necessary as collateral. This can range from land to equipment or a mixture of several resources.

The value of the assets used as collateral, however, must be enough to justify the loan that you are hoping to receive.

Obtaining a secured loan can take longer if property valuations and increased legal obligations are needed.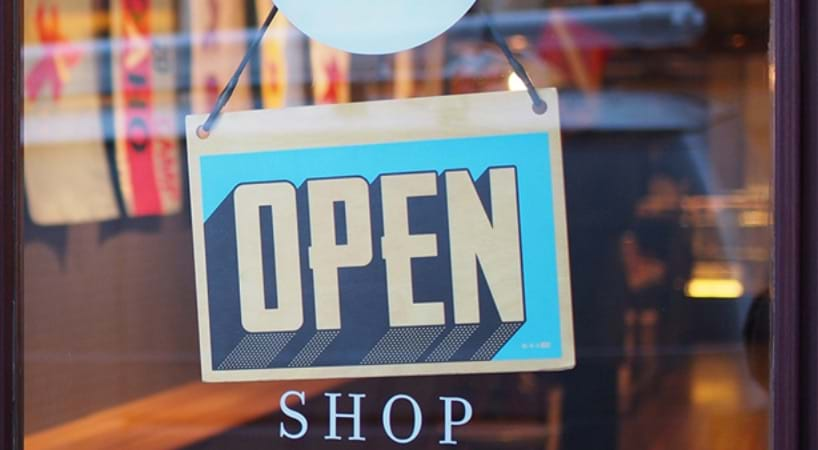 Commercial Mortgages
While a loan might be a straightforward way to raise funds, there are other solutions that can help raise the funds you need.
The term of the loan will depend on the stability of a business.
Commercial mortgages can be used to buy business premises, or as part of a funding package to buy an existing business.
Lenders use the property you are buying as the security for the loan and will usually advance 70% of the value.
Unlike residential mortgages, commercial mortgages do not have pre-set rates. Instead, lending managers will look at your application and set the rate according to the risk they consider it presents.
You may need to provide a detailed business plan to show that you can make repayments, and the better your business proposition, the better the rates you are likely to be offered.
It may also be possible to use a commercial mortgage on a property you already own to raise the necessary funds.
This can be effective with large scale lending, but most lenders will not consider a commercial mortgage for less than £250,000.
The term of the loan will depend on the stability of a business.
A business with an established cash flow can expect five to ten years for repayments, while less stable or newer businesses may be more likely to expect one to three years.
Asset Finance
Business assets can be vehicles, tools and equipment of all kinds that a business uses. These can be costly investments, and asset finance exists to help spread the cost.
Asset finance solutions include hire purchase and lease arrangements that can let you spread the cost of buying items that you will keep or lease equipment that you may want to replace and update regularly.
If you are buying a business, you might think that asset finance is a concern for the future, once you are running the business yourself and can see what new equipment you require.
However, asset finance can also provide a means of raising cash for any purpose, including company purchase.
Business assets can be vehicles, tools and equipment of all kinds that a business uses.
Both your existing business, if you have one, and the business you want to purchase have money tied up in assets from vehicles to premises. Asset refinance lets you use that money to fund your new purchase.
The finance company will buy the asset from you for an agreed cost, providing you with the cash sum you need.
You can then buy the asset back from them, with a new finance arrangement - effectively a new hire purchase agreement.
You can carry on using the assets without interruption, and at the end of the agreement, they become your property again.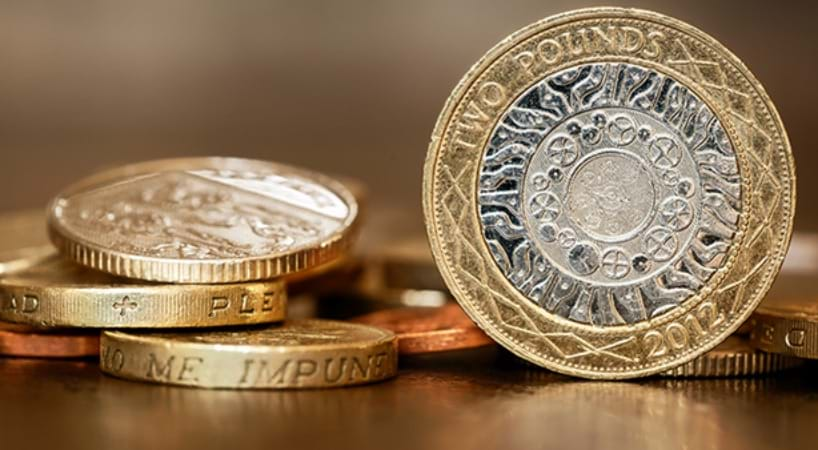 Asset-Based Lending (ABL)
Asset-based lending works on a similar basis, although technically, it's closer to a secured loan.
It allows you to use all of your business assets for security, including commercial property, your debtor book, and your inventory.
Larger businesses use it to maximise their working capital, but it can also provide a source of funds if you need to raise funds for a business purchase.
You may be able to use the assets of the business you are buying to fund its purchase. This may be a little more difficult to arrange than more straightforward lending, but it can help put the business you want within your reach.
Combination Loans
Buying a business often requires combination funding - funding tailored to your needs and built around a combination of finance types.
For example, you might arrange a secured loan to buy the business as a going concern together with its stock and goodwill. You could then arrange a commercial mortgage to buy the premises the business occupies.
The possibilities don't stop there. It is also possible to arrange cash advances based on business cash flow.
By creating a bespoke package made up of various funding types, a combination loan can provide a versatile approach to funding.
When you are looking at buying a business, combination loans may be able to offer a larger scale of finance than would be available with any single form of funding.
Non-Debt Finance as a Means of Funding
Equity Funding
Equity funding means selling a stake or a shareholding in your business, to individuals or investment companies. It's the type of funding featured on the Dragon's Den TV series.
This funding option can mean some loss of control, but remember, your equity investor will be as committed to your success as you are. As well as funds, they can also bring valuable resources such as skills, experience, and contacts.
Equity investors don't get interest or need to have their capital repaid by a certain date. Their return is usually paid in dividends or realised in capital growth.
Because of the risk to their returns, equity investors will expect a higher return than debt providers.
You don't, however, have to surrender full control of your business. If you only seek a small proportion (of the value of your business) from an investor, it will still be yours to lead, although you would probably want to discuss any key decisions with your equity investors.
Equity investment is usually a long-term strategy and investors will want to be sure of your ability in managing the business and require a detailed business plan.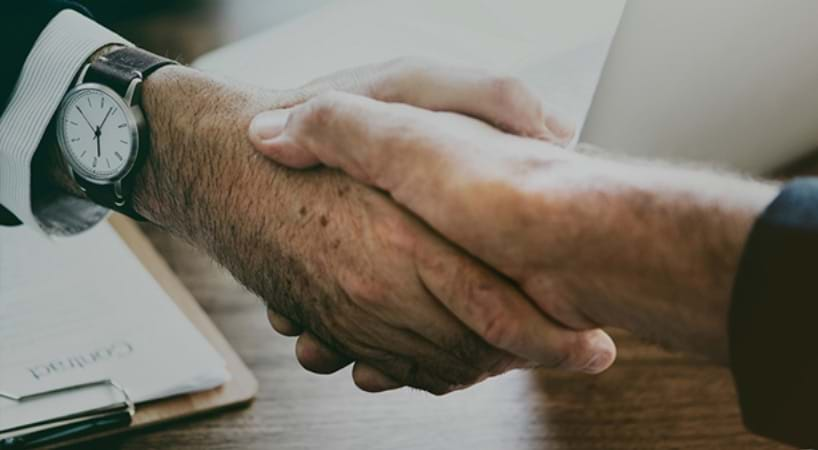 Business Angels
Business angels are individuals who invest on their own or through an angel syndicate or club. Online crowdfunding is increasingly used to create angel groups.
Creating a group or syndicate allows investors to share or pool the capital that they have available to them.
They tend to look for businesses in the early stages of development or those looking for funding for a major planned expansion.
Angels may back high-risk opportunities with the potential for high returns. Some specialise in particular sectors where they have relevant experience that can be of extra benefit to your business.
Most can bring their valuable experience of growing businesses and can share skills and experience as well as their network of contacts.
Angel Investors usually focus on a small geographic area and have local knowledge and local networks. Business angels are often able to move funds quickly so they may be able to provide the cash you need within a relatively short period.
Venture Capitalists
Private equity investors support companies with strategic, financial, and operational expertise as well as funding.
Venture capitalists (VCs) are usually companies with funds that they are prepared to invest in businesses.
Most VCs invest £100,000 or more in businesses with the potential for high returns - those with products or services with a unique selling point, or competitive advantage. They will want proven track records, and so rarely invest at the start-up stage.
Corporate venture capital is provided by a corporation, or investment entity, for high-growth and high-potential businesses.
It may provide non-financial support for an agreed return, such as providing access to established marketing or distribution channels.
Private equity investors support companies with strategic, financial, and operational expertise as well as funding.
They may be involved in the day-to-day running of the company through operational improvements, helping develop new product lines or new services, or expansion into new territories.
Mezzanine Financing
Mezzanine financing may be appropriate for a business that has passed the first stage of its development, proven its viability, and is ready to grow.
You can consider it as combining features of both equity or debt finance.
Mezzanine financing is basically a loan, however, if it is not paid back to the agreed schedule the lender has the right to convert what is owed to them to an ownership or equity interest in the company.
Technically it is subordinated debt, which means that it must be paid back after senior lenders (such as banks and venture capital) companies have been repaid.
This increased risk usually translates to investors seeking a higher return for their investments.
It may be considered as a loan by finance providers, but it is usually treated like equity on a company's balance sheet.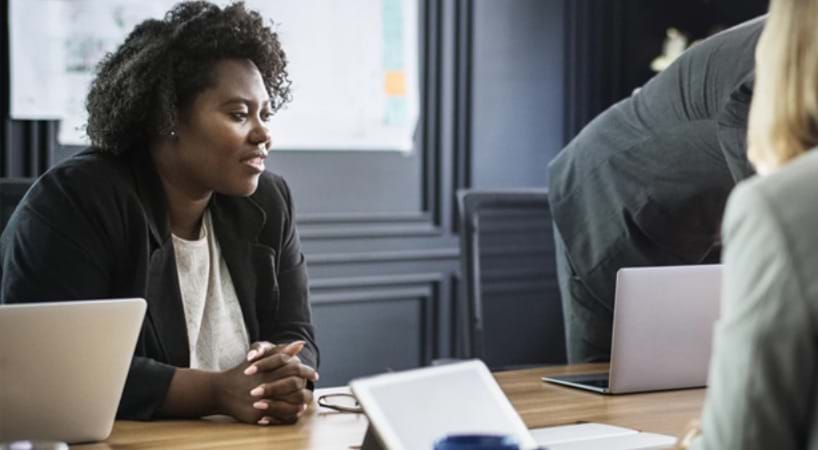 Grant Funding
Grant funding can provide valuable funding for your growing business.
Grants are provided by local, regional, national and European government sources as well as the Lottery and grant making trusts and foundations. They usually do not have to be repaid.
It is often thought that grants are only used for philanthropic purposes, however, they can be given to businesses, particularly those that focus on new job creation or benefit the local economy or environment.
Grants will usually cover no more than 50% of total finance costs and are often used alongside other forms of finance. The company receiving the funding must match the amount offered in the grant. This 'match funding' can often be raised from a commercial loan.
National or European grants generally have a long two stage application process taking between two and 12 months to obtain.
Grant funding can provide valuable funding for your growing business.
Local grants, awarded by regional bodies such as councils, have less complicated application procedures that are usually decided upon within four to six weeks.
The process of grant application can be incredibly competitive, and the criteria can be extremely specific. You should be prepared for conditions to be put on how the money must be allocated.
The first step to securing grant funding is to identify a relevant programme. You will then need to contact the administrator for basic information to confirm your eligibility and understand the application.
Your local chamber of commerce may be a good place to start. They should have details of grant programmes that operate in your local area.
What Form of Funding Is Right for You?
All the different types of funding covered in this article have their uses but not all are suitable for all business purposes.
That said, these finance options could form a part of jigsaw funding, where cash from various sources is assembled to build up a viable funding package to support your business purchase.
A finance broker may be able to work with you to help arrange the package of funding you need. We have partnered with business finance experts, Rangewell, who can help you find the lender with the most competitive rates and support your application if that is the path that you decide is best for you.
Find out more by filling in the form below.
6 Things You Need Before You Look for Finance
Identifying a business to purchase can be an exciting start to a long-awaited journey.
Looking for funding is usually where you want to begin, however, ensuring that you are ready is how you will be able to avoid wasting valuable time.
Here are six things you need before you look for finance:
1. Your Own Money
You may not have enough cash to buy a business outright but you will still need to put your own money on the line.
Lenders are unlikely to provide all the money that you need. This isn't because they can't afford to - they just want to see that you are serious about your business plans.
Clearly, if you put your own money into your business you are committed to its achievement and you will work to make a success of it. This means that they stand a better chance of getting their money back when your hard work pays off.
You will need to raise a deposit for most types of lending. 30% is a figure that is often mentioned, although this can vary depending on the lender and the sector in which you buy.
If you don't have sufficient funds yourself, family and friends could be an option. Approaching them for a loan may not be easy but it can be the best way to get your finances rolling.
Remember that you can't afford to commit every penny to your new business acquisition. You will need a reserve and money to live on while your new business settles down and starts to provide an income.
2. Skills and Ability
It's simple, the higher the risk the less likely they are to say yes.
Lenders base their decisions on risk. It's simple, the higher the risk the less likely they are to say yes.
One way to convince a lender that you are a good risk is to demonstrate that you have all the necessary skills to make a success of the business.
Can you show lenders that you have owned and run a similar business before? Can you demonstrate that you have all the necessary skills and are just waiting to put them to use?
In some sectors, like the hotel trade, the skills and knowledge required are so specialised that most lenders will only lend if you have direct experience.
Other types of business, such as small retailers or coffee shops, may be simpler to run and require a more generalised skillset that is transferable from other business areas.
Having business management and, ideally, ownership experience will give you a better chance of getting the funding you need.
You'll also need to ask yourself if you have the necessary qualities to run the kind of business you want.
You need to look realistically at what's involved. For example, running a pub may look like fun but it will also mean long hours and hard work.
Securing funding may mean gather additional training and skills.
3. An Understanding of the Value of Your Future Business
If you've never bought a business before, understanding what it's worth can be difficult.
Valuing a business is not a simple exercise or an exact science. It simply provides a theoretical value that will give you an idea of a fair price to pay.
That said, there are a number of methods you can use to value a business and different industries have their own rules of thumb.
For example, retail companies are generally valued as a multiple of turnover, number of customers or number of outlets. You should know the rule that applies to your business sector.
If you're not sure which method of valuation is most appropriate for your company, talk to your accountant and ask for their help.
However, you can't rely on their judgement any more than you can trust the view of the seller. The accounts alone cannot show the potential of a business.
Looking at the premises, the staff and the equipment can help you understand the business. If everything is worn and outdated, new investment will be needed and the value you put on the business should be adjusted accordingly.
You may need an expert who specialises in business valuations to produce an independent report.
Remember that you need proof of any claims made by the seller. It's always best to maintain a full paper trail and use binding legal documents to minimise misunderstandings along the way.
Don't forget that the seller is selling for a reason and you need to know exactly what that reason is. This could affect the sale price - particularly if the vendor is looking for a quick sale.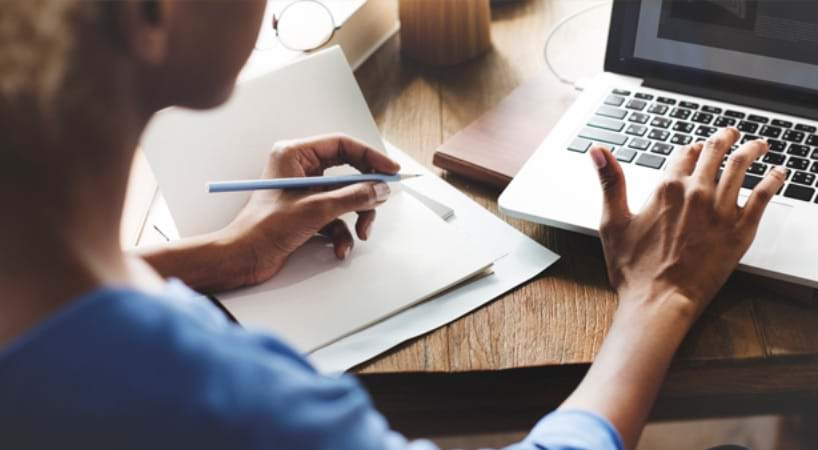 4. A Sound Understanding of The Market
Before seeking finance, you need to have a firm understanding of how viable your idea is and be able to prove the potential worth of the business.
As well as performing due diligence on the business itself, you need to look at the market for the product or service.
Make sure there are no technical developments that will make the business obsolete in a few years' time. The internet has made some kinds of business, like travel agents, much less viable than they used to be.
Conversely, will the business boom because of changes in technology or society? Drones, internet-based home control/security and electric vehicles could all mean new opportunities.
Carry out a search with the local authority to see if there are any planning or financial issues that affect the premises. It's no good buying a thriving business on an industrial estate that's due to be torn down and replaced with housing.
Before seeking finance, you need to have a firm understanding of how viable your idea is and be able to prove the potential worth of the business.
5. A Professional Business Plan
Once you have answers for all the needs listed so far, you will need to put them to work.
It's not enough to simply approach a lender with a request for the funds to buy a business. You need to explain how those funds will be used, how the business will be run and how you will turn a profit and pay back the loan.
The only way to demonstrate that you have these answers is to produce a business plan.
So, once you have a business you want to buy in mind, you need to look at the accounts to see the figures it is currently generating.
You can use these as the basis of a forward plan including: a detailed forecast, looking at the profit and loss account, up to date balance sheet, cash flow and the figures you believe the business can generate once you are in control.
Unless you are very familiar with the financial side of running a business, it might make sense to get some help from your accountant or another business advisor to present the figures in the most professional way.
6. A Clear Goal
Be sure of the amount of money that you need and the specific reasons you need it.
You need to have a clear understanding of where you want your business to be in the next year, two years, five years. Investors will be interested in the potential long-term staying power and the projection of the business.
Be sure of the amount of money that you need and the specific reasons that you need it.
If you have a clear goal that you are aiming towards, you will be able to have a clear idea of the pay-off for potential investors or an understanding of the type of lender you should contact.
If you decide to look for lenders you could contact finance experts Rangewell to see if they could be of help in your situation. Contact them using the form below.
Creating a Better than Good Business Plan
Getting the funding that you need often hinges on creating a business plan that can communicate your ideas and vison as clearly as possible.
A business plan can also help you to clarify your ideas and better understand the business that you want to purchase and what you need to make sure that its successful.
While organization doesn't guarantee success, a solid business plan can certainly help!
What it Needs
There are hundreds of ways that you can set out a business plan and, with endless templates available online, it's up to you to make sure that you choose the type of layout that suits your specific needs.
Laying out your business plan into clear sections with headings and subheadings will help the reader to focus on the parts that are of most importance to them.
To make sure your business plan is effective, try having these sections:
An executive summary to sum up your proposition, explaining why you want the funds and how you will repay them.
A clear description of the business and in the present as well as potential future possibilities.
Details of your skills and experience, and those of your key people, if you already have a team.
Market analysis covering your business, products, competitors, markets and showing your weaknesses as well as your strengths.
If available you should include financial information covering the last three years of trading, accounts and key accounting ratios.
Cash flow data including standard payment terms and other factors such as committed expenditure.
Financial forecasts for the next three to five years, with key underlying assumptions.
An analysis of creditors, capital expenditure, debtors and how stock will be managed.
Your plans for the future explaining why you want to purchase the business and how you will drive it forward and increase revenue.
Details of the funding you need and how it will be repaid.
Presentation
Remember that, no matter the content that is in your business plan, presentation is extremely important. Check every page for spelling and grammar mistakes and triple check every figure, graph, and table for accuracy.
The more professional your business plan, the more professional your lender will judge you to be and the more confidence they will have in your skills.
Although you must be conscious of answering most of the questions that people may have about your business, it is also important that you keep your business plan concise.
Many potential lenders or investors have limited time to spend on each business plan that they are given to read and, so, having yours to the point will work to your advantage.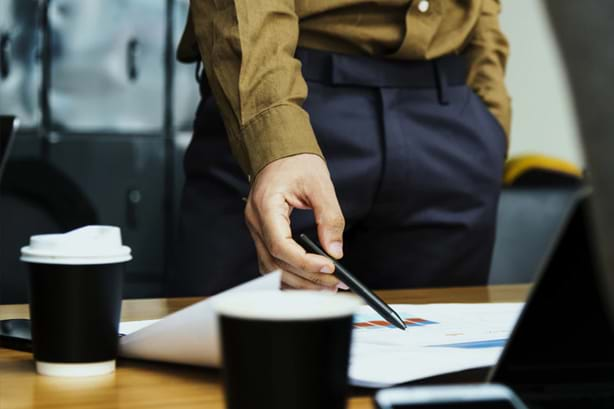 Purpose
It is always important to keep the purpose of your business plan in mind rather than ever having a business plan for its own sake.
Remember what you want to achieve from creating your business plan.
A professional and well researched business plan will better your chances of getting the funding you need.
Be clear about what it is that you want to achieve and make sure that everything in the business plan can be realistically achieved.
Remember what you want to achieve from creating your business plan.
Always keep in mind who the audience of your business plan will be to make sure that you target them and address the questions that they may have.
A business plan, however, is not only to show to investors and lenders. It can also work as something you can use to make sure that the whole management team is on the same page.
Having things clearly written down leaves much less room confusion.
Remember your Audience
It is often useful to keep in mind that lenders and investors are more focused on the risks associated with your business plans so make sure that your business plan is quite fact based.
Some things to highlight are pricing and expenses as these are the things that will be most important to the people who need to see your business plan.
If you understand the type of financing that you require you can better target the correct audience.
Make it clear, if you are asking for a loan, how it is that you plan to repay it. This is best done in a well-defined and practical way.
People are usually more likely to lend you money or invest if they see that you have committed yourself financially. Explain how you have done this and how much of your own money you've put on the line. If you have something to lose you are more likely to make sure you succeed.
Remember that you want your audience to understand your business plan so don't use convoluted language or niche jargon. Rather make sure that it is straight forward and easy to read.
Your audience should know exactly what your idea is in the first couple of sentences!
Be Realistic
A well-researched business plan will look at future conditions as well current ones.
Make sure that you show that you have done your research and show possible lenders that how you intend to repay the money that you borrow.
A well-researched business plan will look at future conditions as well current ones.
There is also usually more than one market to look at within the industry and you might need to consider these.
As you're creating your business plan, try to also think about all the 'little extras' like marketing that can really affect the amounts of money that you need.
Be Flexible
Starting and running a business is a tricky task and having a business plan to guide you can give you direction when you come across uncertain times.
Make sure that you're able to change your business plan as you go along. Situations often change down the line and your business plan should be able to change with them.
Constantly reviewing your business plan can help to keep you on course and remind you of where it is that you want to go.
If you make sure that your business plan is an easy to read, accessible document, you can keep it available to you throughout all the stages of your new business updating it and rereading it as you go.
Starting and running a business is a tricky task and having a business plan to guide you can give you direction when you come across uncertain times.
Find out where you stand and start a conversation with finance experts Rangewell. Contact them using the form below.
Tips for Applying for Business Finance
Below is a list of things to keep in mind when you are applying for finance so that you can make sure that your application runs smoothly and is successful.
Decide How You'll Use the Money
Firstly, you should be clear why you need finance.
There are often two reasons why.
1. Knowing how you want to use the money can help you decide what kind of finance you need.
2. It will help your application look more professional if you have a detailed proposal. Simply saying that you need £250,000 to buy and develop a business is not as good as a detailed breakdown that lists the costs for which you are budgeting from goodwill and stock to premises, a new vehicle, staff costs and more.
Prepare a Business Plan
One of the main reasons people fail to secure finance is due to elementary mistakes such as not having a business plan
When you have decided how you will put the funds to work, you need to write a clear business plan around the figures you have developed.
A business-like approach to figures suggests a well-run business and makes your proposition much more attractive to lenders.
Reduce the Lender's Risk
The lower risk that you are as an applicant, the better your chances are of getting the funds you want. You will also have a greater chance of getting these funds at a lower rate.
If you're buying an existing business, the lender will want to see the existing accounts, the turnover and the money the business is making.
Once you have bought the business, these records will be yours so, if the seller doesn't want to show them to you, there might be something you should be worried about.
Make sure you conduct thorough due diligence searches, you need to be very certain that they have nothing to hide, this makes it easier for the lender to assess the risk they are taking.
Lending decisions and interest rates are based on this risk.
The lower risk that you are as an applicant, the better your chances are of getting the funds you want. You will also have a greater chance of getting these funds at a lower rate.
One way that you can decrease the lender's risk is to buy a business that owns tangible assets such as property - like a hotel, or a warehouse. This way, the loan can be secured against these assets.
Show That You Are Putting Your Own Money in
The lender will want to see that you are serious about your business plans. You'll need to invest some of your own money.
If you can put together 30% or 40% of the money you need to start or buy a business, then a lender is more likely to approve a loan for the remaining amount because you are taking on some of the risk.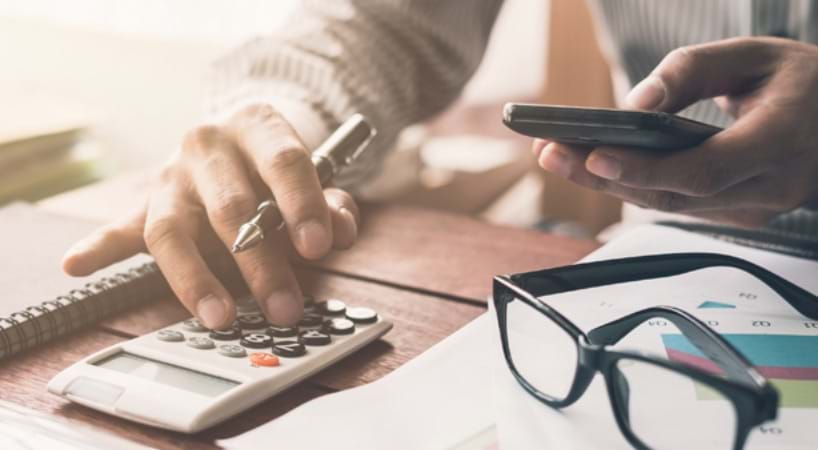 Choose the Right Finance Option
Finding the right financing option is essential to getting the finance you want. There are many lenders on the market, but not all work across all sectors and some may not be able to make competitive offers for all types of funding.
You may also decide that it is in the interest of your business to look for capital investors rather than a lender.
If you decide to go with debt-financing, make sure that the lender that you choose is right for your scale of funding and understands the business sector you're in.
There are hundreds of lenders including traditional banks, new challenger banks, and a whole new generation of alternative lenders but, to find the right lender, you often need an expert's advice.
An adverse credit history can make it impossible to secure finance with mainstream lenders, however, issues like this could be overcome by working with a broker who knows which lenders are prepared to take a sympathetic approach.
If you think that a finance broker might be the simplest way to get the help you need and to identify the most appropriate lender, our funding partner Rangewell can help you work out your funding needs. Get in touch with them using the form below to discuss your plans and requirements.
How to Negotiate the Best Finance Terms
Once you have decided on the kind of finance that is going to be best for your particular needs, you will need to make sure that you are able to negotiate in order to get the best possible terms.
Being as prepared as possible before you begin negotiating is important so that you're not caught off-guard.
Having a clear idea of the topics that you need to cover and the party with whom you're going to be negotiating is a big part of this preparation.
Topics of Negotiation
There are many factors that go into a loan offer. Some, like the interest rate, are a feature of virtually all types of lending.
Others, such as valuation fees, will only be found with certain types of loans. If you are comparing loans, you need to understand all the terms and features that are important to you.
You might want the lowest monthly repayment to fit in with your cash flow, or you might prefer a reduced arrangement fee or no penalty for early repayment.
The key factors to compare include:
Interest Rate

This is the amount you are charged for borrowing the money and can be expressed as a percentage rate of the total you borrow.

Monthly Repayment

This is the amount you repay each month and will depend on the interest rate.

Term

This is the time you take to repay. Remember, the longer you take to repay, the lower your monthly repayment will be but the more interest you will pay overall.

Arrangement Fee

With some loans there may be an administrative fee for arranging the loan. This can vary greatly between lenders and can be a key area for negotiation.

Valuation Fee

Secured loans and asset finance arrangements require a valuation of the items used as security. The cost of valuations can be fixed, or a percentage of the loan amount.

Legal fees

Commercial mortgages and some other large loans will require the services of a solicitor to draw up the contract. This is usually handled by the lender's solicitor, although some may accept another solicitor.

Early Repayment fee

Some lenders will charge a penalty if you want to repay early. This is because doing so will mean they earn less interest on the loan. Some may be prepared to waive this penalty.

Penalties

Most lenders will impose penalties for late repayments. It may be possible to agree on some flexibility in repayments in the negotiation stage, which might help avoid these penalties.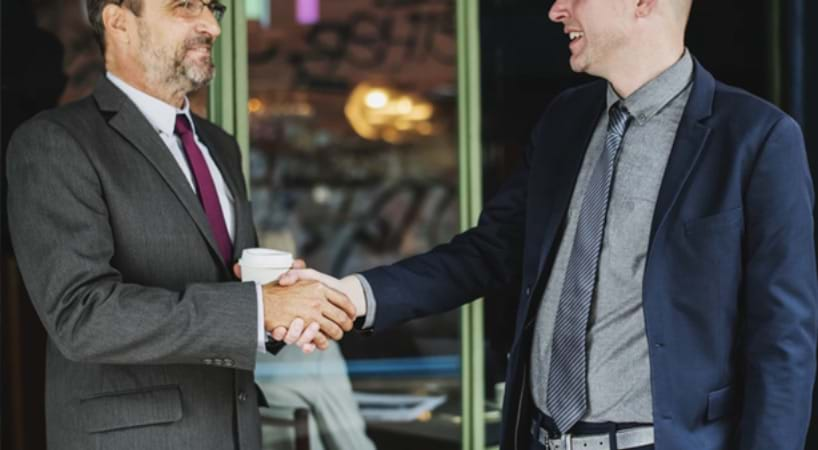 Shop Around
It pays to look at competitors to allow you to compare deals. If you are able to arrange a raft of offers, you might think that you should simply choose the most attractive deal.
In reality, things may not be that simple. One lender may offer an attractive rate of interest but set a large arrangement fee. Another might provide the loan with no fees but expect a large deposit.
Evaluating the loans available will help you decide which factors are important to you - such as a low monthly repayment for example - and give you a better idea of what may be realistic for the business you want to buy.
It will also help your negotiating position if you can point to other lenders who are prepared to offer you the funds you need.
Preparation is Key
Before you are ready to negotiate, you need to know what is possible. Does your chosen lender have a history of negotiating?
Some lenders, like high street banks, may have very little scope for changing their terms, which are set by head office. Others such as challenger banks and lending specialists may have greater flexibility.
If possible, talk to business associates who have dealt with this lender before. If you can find details of better loan deals that other borrowers have been able to secure with them, you will be in a better position to ask for the same.
Many lenders have a 'headline' deal that they will offer at first, and a standard fall-back position that they can adopt if challenged.
The next stage in your peparations is to decide on a figure that will make the deal worthwhile for you. It should be based on realistic expectations and founded on any information about other deals that you have been able to glean.
Who Are You Talking to?
Before you start negotiations, ensure that the other party is fully empowered to make commitments.
You don't want to find yourself in a position where you have worked hard to strike the deal you want, only to discover that your agreement must be approved by someone higher in the lender's chain of command.
Have a Strategy
It's not uncommon for people to get caught in the moment and ignore their instincts, but emotion has no place in a successful negotiation.
It's not uncommon for people to get caught in the moment and ignore their instincts, but emotion has no place in a successful negotiation.
There are some key principles that apply to every negotiation. You'll never get what you don't ask for, so if you are presented with an offer, ask for something much more in your favour.
You should already have decided what you want to pay to get the finance you need, and the areas you want to negotiate down. So, start with a counter-offer below the level where you will be happy.
If there is any scope for negotiation, the lender's asking price is only a request. As long as your counter offer is not ridiculous, the other side will continue the negotiations in hopes of agreeing a figure that is better for them.
Do not disclose your budget or other limitations in your negotiating position. You want the best deal you can secure.
Establish a strong foundation early in the process by demonstrating your knowledge and expertise of the negotiation subject matter.
Be realistic. Your lender will have objectives of their own. The trick can be to go for a win-win situation and make sure both you and the lenders have a deal you can agree on.
Step by Step
Establish the kind of finance you need
Seek offers from several suppliers
Do your research - if possible, see what terms have been offered to other borrowers
Decide on the features of the loan that are most important to you - such as interest rate, repayment term, etc.
Work out what figures will work for you, and make these your negotiation target
Ensure that you talk to someone who has the authority to make a decision
Suggest a counter offer to the lenders who most closely approach your target
If necessary, support your counter offer with evidence from competing lenders
Get a revised offer in writing
How Can a Finance Broker Help You?
When looking for the best funding option for your business, you may want to consider using a broker. Understanding the pros and cons of enlisting the services of a broker is integral to getting the right deal.
Here we consider the good and the bad.
Always be mindful of what your goal is when looking for a loan in order to avoid getting something unsuitable.
They Work with Clients to Understand Their Financing Needs
This can be more complicated than it sounds. Many people planning on buying a business consider the big expenses like the purchase price and the negotiations on stock.
However, they often forget about the need to have funding in place for the first few months of trading while they find their feet.
The broker can help you to identify all of your needs and work out how much you really need to borrow.
Remember, though, that you may want to keep the costs of a loan repayment down and so you may want to opt out of many of the 'extras' that a broker suggests to you.
The best way to make sure that you know exactly what it is that you need is to have a well-researched business plan.
Always be mindful of what your goal is when looking for a loan in order to avoid getting something unsuitable.
They Identify the Best Way to Meet Those Needs
With so many different forms of business finance available, understanding the most appropriate type of finance might mean that you feel you need specialist expertise.
Funding that works seamlessly for one business can cause problems for another and the broker should be able to point out the negatives as well as the positives of each one, which should help you find the one that fits your business.
A broker might know which kinds of finance suit your plans based on your financial means, the sector you want to enter and your likely profit margins.
Not every broker, however, will be able to meet your needs or to find the best possible loan for you. Make sure that you shop around in order to ensure that you have found the right broker.
You should be able to trust that the broker that you choose is actually finding the best funding option for your needs as brokers are not completely impartial due to their commissioned-based payment.
They Will Find the Most Competitive Lender
There are hundreds of lenders in the market, some of which will specialise in specific industries or products.
So, for instance, if you were buying a hotel, it would make sense for the loan to be placed with a lender that specialises in funding for the hospitality sector.
Once you have chosen several providers, the broker can then use his or her negotiating experience to thrash out a deal with the rates and terms that best suit your situation.
If they have up-to-date and extensive knowledge of the financial provision market, they will how much leverage they have in negotiations.
Decide whether your broker will be able to compare quotes to find the most competitive lending for you.
A broker should simply provide you with options and help you to understand them so that you can make an informed choice.
Normally a broker can take some basic information from you over the phone and provide a decision in principle within 24 or 48 hours, making the process simple and quick.
Brokers, though, often rely on specific contacts that they have within the industry and, therefore, their selection of providers may be limited.
Also, be aware that the deals that they broker may, in fact, be 'good faith deals' that could change before the deal is complete leaving you paying more than expected.
How Brokers work
A good broker will provide a dedicated one-to-one service. Once they have talked to you about the options available and exactly what each option entails, he or she should be able to find a range of suitable finance options quickly.
Normally a broker can take some basic information from you over the phone and provide a decision in principle within 24 or 48 hours, making the process simple and quick.
Keep in mind that this deal will usually be subject to change when the lender is given more extensive details of your situation and requirements.
When you have decided which providers to approach, a finance broker will help you to present your proposals in the right way. They should be keeping abreast of any policy changes at banks, so they can help tailor your proposals to avoid rejections.
They might be able to help you to obtain capital as the business grows. If you need new equipment or vehicles, for instance, then a range of lease and purchase options can be found.
Remember, however, that your needs may change over time and it is vital that you consider whether your broker is still the best choice for your new situation.
Similarly, if you need to expand your existing premises or buy a new one, then a range of secured loans and commercial mortgage facilities could be sourced by the broker if this is remains the nest option for you.
Brokers can also advise on consulting, business planning, business restructuring, management buy-outs/buy-ins and turnaround finance.
Choosing a Broker
Many brokers specialise in one or two business sectors, but it is possible to find those who can offer a one-stop shop for all kinds of business needs.
These brokers can be a good choice if you are starting or buying a business, because they can provide a simple answer to all your funding needs and will not restrict themselves, or you, to a limited range of solutions.
Brokers, however, cannot be considered completely free of bias as they are paid on a commission basis and, therefore, will always have a vested interest. You should, therefore, find a broker that aligns their interests with yours in order to ensure the most suitable deal.
A good broker should be able to help you overcome any problems with your application, even factors like an adverse credit history that can make it impossible to secure finance with mainstream lenders. These issues can often be overcome by working with a broker who knows the alternative lenders who may be prepared to take a more flexible and sympathetic approach.
You should, therefore, find a broker that aligns their interests with yours in order to ensure the most suitable deal.
There will, nonetheless, be increased costs when more specialised loans are considered regardless of the abilities of your broker.
Look for a broker with:
Experience in your sector
Good reviews on social media or online
Reasonable costs
Positive approach
Good customer service
What are the Advantages of using a broker
You save time

Searching the entire market can take up far too much of your time. It's likely that the broker will already have the key contacts, which will help ensure they can arrange everything fast.

You get tailored funding

Your broker will ask about your plans and the sector you want to enter as well as other factors to suggest the right finance approach.

You get deals you could not find yourself

Your broker will have access to lending options that may not be available to the general market.

You can get funding when lenders say no

A broker may be able to find lenders who are prepared to lend even when mainstream lenders turn you down.

You can choose from all the deals available

Because your broker should be able to compare all the loans on the market, they should be able to help you identify the most competitive deal.

You can get support with your application

When you have decided which providers to approach, your broker should be able to help you present your proposals in the right way, which will accelerate the decision process.

You can get help with negotiations

There may be scope for negotiations when you compare offers from different providers to get a deal that is best for you.
What are the Disadvantages of using a broker
Cost

There will usually be charges for a broker's services. The financial gain that a broker stands to gain could also have an impact on the outcome of the type of deal that they secure for you.

Bias

Some brokers may favour particular lenders - increasing your costs. The inside contacts that brokers use to get you favourable deals could limit the options that you are given.

Lack of sector expertise

Some brokers may lack expertise in your sector and so it is always important to research various brokers and make sure that you have found a broker that understands your specific needs.

Lack of understanding

Brokers may not have expertise with certain types of lending. Thoroughly checking reviews of brokers and looking at their client base and previous clients could help you to know whether they are a suitable match to find you the best funding option.

Delays

Using some brokers may mean long delays before you can secure the funding you need. Dealing directly with a lender could make the process faster as you are not using a middle man.

Trust

Finding a broker that you can trust to get a good deal may take time and require research.