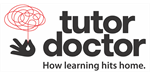 Tutor Doctor - Tutoring Franchise
Tutor Doctor Franchise owners operate this highly profitable, white collar, home-based business by utilising a network of tutors.
Watch Video
Territory Information
Location:

Bolton
Franchise Fee:

from £33,000
Other Areas Available

Opportunities are available throughout the UK.
Profile
Experience The Education Boom With Tutor Doctor
Since March 2020, the pandemic has forced students across the globe into long-distance learning. Kids were being taught by their working parents and having to attend classes via zoom. The disruptive impact was – and still is, for many – enormous.
Despite tremendous efforts, the effects of this will be felt for years to come, both academically and economically. According to the Sutton Trust, we may see a net loss of £1.5 billion for one year group alone in England due to school closures.
Another result of this, however, is that the global private tutoring market is projected to hit $200 billion by 2026, which is where Tutor Doctor comes in.

So, what sets Tutor Doctor apart?
Personalised service: We take the time to match tutors to their students. We also adopt a creative approach in our tuition that is tailored to each child.
Local: Tutor Doctor franchisees build partnerships. We take pride in positively impacting local communities by supporting their schools.
More than tutoring: We don't just turn up to help kids with homework. Our approach is proactive and touches on all areas of private tuition. The students themselves benefit from our X-Skills Programme, giving them vital life skills. Their parents are regularly updated on the child's progress. And before any of that happens, our recruitment process has been designed & refined to find only the best tutors.
Tutor Doctor is also an active Corporate Member of The Tutors' Association, working closely to further the UK's tutoring profession and standards.
If our claims are bold, it's because we have 3,000+ reviews that have given us a Google score of 4.9 / 5. We are also proud that two of the 29 National Tutoring Programme (NTP) approved tuition partners in this country are Tutor Doctor franchisees!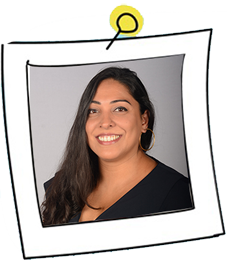 "Tutor Doctor has given me the opportunity that I was looking for. I love being able to see children and young people achieve their full potential in every way – whether it be academic or personal. Seeing results, making families happy is very rewarding to me. But not only that, it has enabled me to spend more time with my own family. I regularly take my children to and from school, so it's had an overwhelmingly positive impact on my family life too."
- Amrit Rahi-Deogun, Tutor Doctor Greenwich
Training & Support
Your long-term success is what matters, for which we have brought together unparalleled training, tools and support. We have a proven system and business model for franchisees, including our intensive training programme:
80 hours of online pre-training
Seven days of intensive training
A one-year launch support programme
Two site visits from your Tutor Doctor Launch Support Specialist
Weekly global franchisee calls
Annual conferences
Field coach
Regional meetings
Ongoing training & support
Individual coaching
Proprietary software

The Financial Info
The starting fee for a Tutor Doctor franchisee is only £33,000, which gives you:
Tutor Doctor's proprietary business technology
Robust coaching structure
Ongoing support and development
Our proven process for tutor recruitment
Our tutor onboarding process
A localised marketing strategy
A robust system for Learning & Development
Support from our partner PR agency
There is an 8% royalty fee on gross sales and a 2% national marketing & branding fee. Your overheads will remain low as you work from home, meaning no premises, equipment, leases or inventory.
Tutor Doctor always assists in generating leads and connecting you to our lead generation partners who help get your business up and running.

Expected ROI after two years vary, but our priority is always to give you the support required to make your franchise profitable and successful. Moreover, research has demonstrated that franchisees who follow our proven model consistently have enjoyed high and early returns, as well as compounding recurring revenues.
The great thing about being in a franchise like Tutor Doctor is that, like our current franchise owners who represent 730+ units in 16 countries, you get career freedom without the enormous weight of starting out on your own.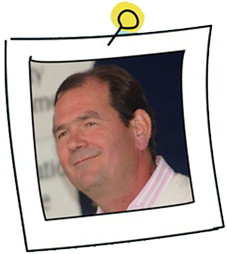 "The values of Tutor Doctor completely align with those of my own. The advantages and the opportunity to succeed are significant. There is such a positive market for home tutoring in the UK, so I created a long-term plan to expand across London. Within two years, my team had grown the business from three territories to covering nine areas of Central and South West [sic] London. I'm proud of how far we have come, and I'm determined to take it even further - with Tutor Doctor's expertise, I know that is possible!"
- David Boddy, Tutor Doctor Central S Southwest London
Join our award-winning franchise today!
We're the #1 education franchise in the UK. Featured in Elite Franchise Top 100 every year since its inception. Highly Commended by the Best Children's Services & Education Franchise at the 2021 Global Franchise Awards
If you're passionate about the impact that tutoring can bring to students and serving your local community, Tutor Doctor is the franchise for you!
We believe that this is a significant moment in the next generation's education that is to be seized today. Tutor Doctor is all about being a catalyst for change… and you can be part of it!