The Best Magic Mirrors Franchise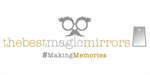 The Best Magic Mirrors - Photobooth Hire Franchise
The Best Magic Mirrors is a product and service at the top of its class, offering you an exciting management franchise opportunity.
Watch Video
Territory Information
Location:

Reading
Franchise Fee:

£18,000 + VAT
Profile
THE BEST MAGIC MIRRORS - Photobooth Experience
THE BEST MAGIC MIRRORS provide a premium photobooth experience for weddings, proms, events and parties
THE BEST MAGIC MIRRORS franchise for sale in the UK. Find out everything you need to know, including the cost to start this Franchise in minutes! 'The Best Magic Mirrors' is a product and service at the top of its class, offering you an exciting management franchise opportunity.
With UK weddings now averaging £30,000, and almost ¼ million marriages a year, 'The Best Magic Mirrors' Franchise has experienced massive demand for its quality photobooth service, so delivering a fast return on investment.
WHO WE ARE
Affluent couples compete to find ever more extravagant ways to ensure the guests capture their perfect 'Instagram' moment. With photobooths having grown exponentially in popularity over the last 5-10 years, hiring one is now considered essential for a wedding celebration and all kinds of other events and parties.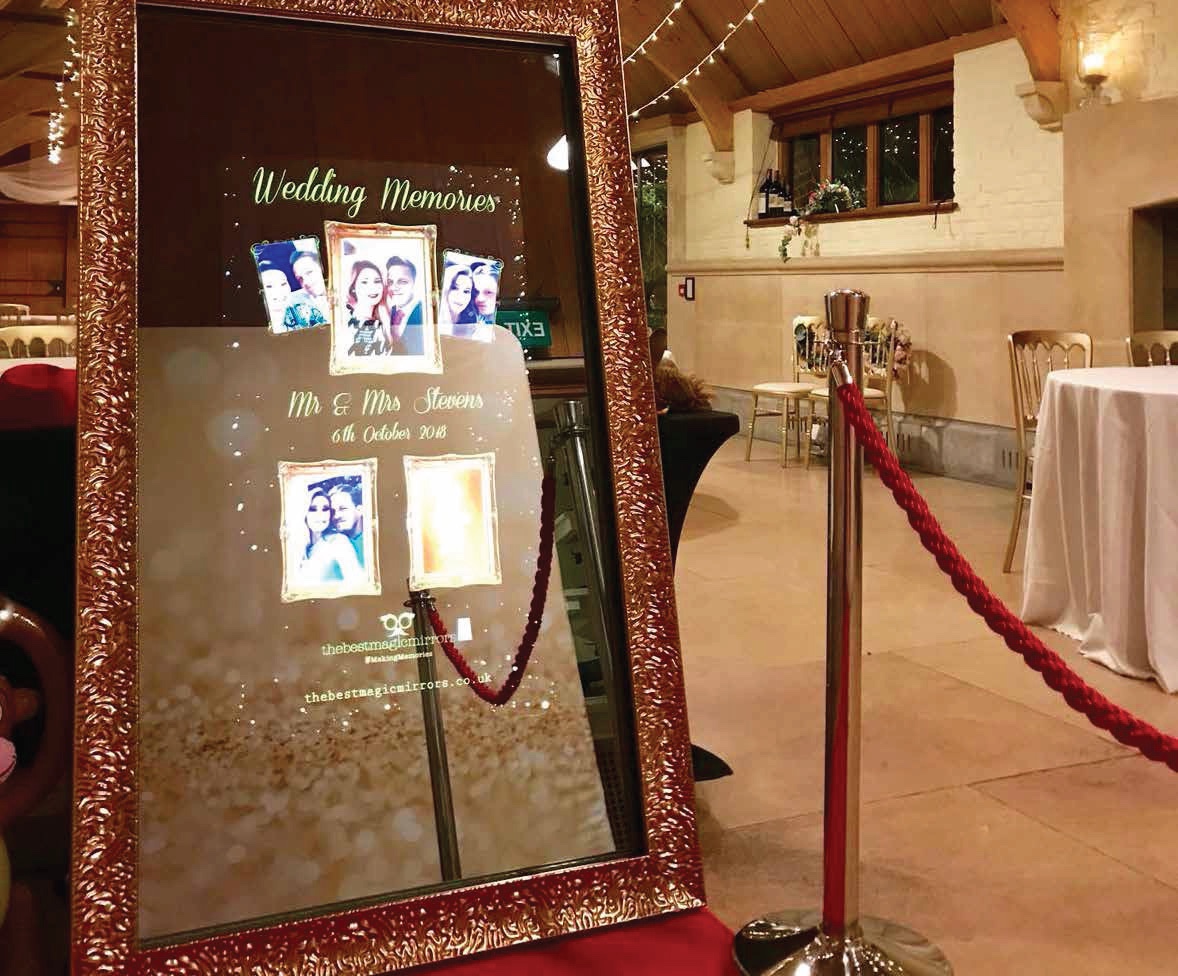 'The Best Magic Mirror's' technical features and support are second to none, enabling us to focus on what makes us different: delivering the absolute best customer experience. And this can only come from those who run it.
We all know that 'people buy people' – if they get on with someone, they will buy from that person, and that is what we believe has made us the best at what we do. Our recruitment process is fun but focused and ensures that whoever joins our team will be committed to delivering an exceptional customer experience.
We are super excited to build this brand with like-minded individuals looking for a new life experience. This is not just a job; love what we do, and we want you to love it too. We are also proud to be approved by the British Franchise Association.
WHY THE BEST MAGIC MIRRORS
The wedding market is an ever-reliable source of income, but plenty of other opportunities are out there for you to tap into. For instance, we work at events hosted by some incredible brands, including Walkers Crisps, the NHS, Waitrose, and Sainsbury's, to name a few.
You may also explore these commercial opportunities. With the school prom market growing year on year, not to mention lucrative Christmas and birthday party celebrations, these all represent other potential revenue sources. The future is looking bright in the Instagram/selfie world we live in. We have also just launched a VirtualBooth to support the growing Hybrid events market!
BENEFITS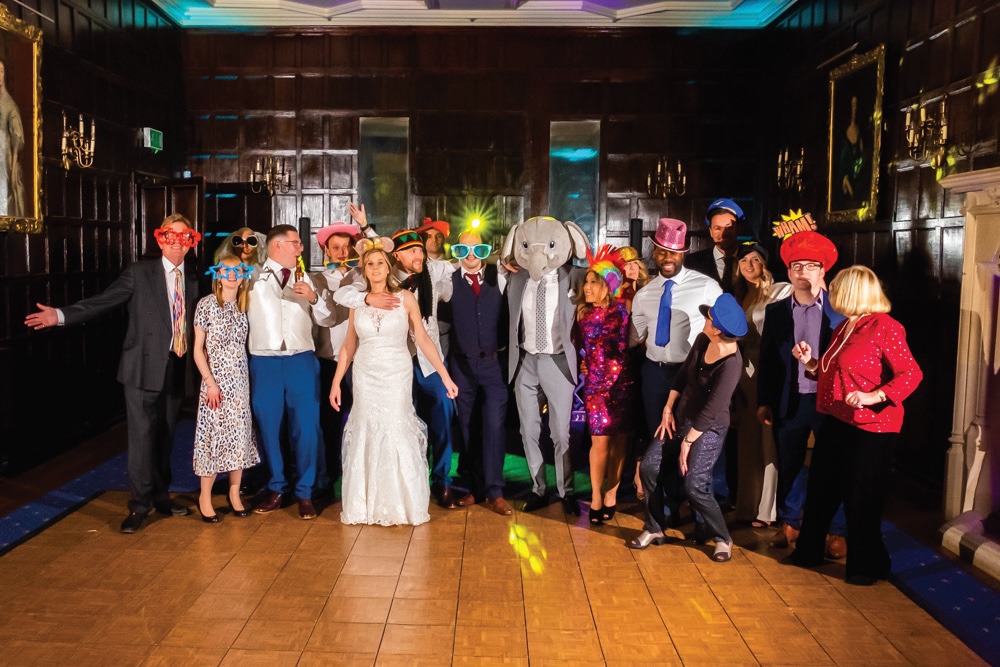 £1,000 worth of bookings from day one
Trusted brand regularly promoting online and offline (Wedding Fairs)
Sales and marketing support
Full accountancy service available*
Business mentoring
Graphic design service
Technical training
Social media setup
Website with online gallery, hosting and email
24/7 remote technical support
Three days of full training
Two supervised events
Sales leads (when available) from sister company 'The Best Photobooths'
*This service has an additional cost
By being a franchisee, you'll also have access to our creative design team, who can take away any initial concerns on making the designs for your clients look fantastic. This is something many of our competitors struggle to deliver. Let's face it; not everyone can afford a graphic designer. But now you're part of the 'Magic Mirrors' family, which saves time, allowing you to focus on building relationships and selling.
FRANCHISE PACKAGE
You'll have everything you need to get your franchise up and running right away.
The franchise package includes all the hardware, marketing collateral, stationery, props, rigs and van livery you'll need to run your franchise.
You'll need to arrange the purchase or lease of a van that conforms to brand guidelines.
INVESTMENT
The total cost of the Franchise is £18,000 + VAT. We also recommend having an initial minimum operating budget of £3,000.
Monthly Franchise fees:
A 10% commission on the events that take place the previous month will be required moving forward. You will not, however, pay any commission fees for three months. This is so we can help you fully prepare to be the best you can be.
This fee also helps with marketing to make the brand more recognisable by giving it a stronger presence in the local and national community, which ultimately benefits all franchisees.
The 10% fee covers:
Business Development Manager support
'Magic Mirror' Software Licence
Full support with business consulting within each given area to further sales and business awareness
Sales leads (when available) from sister company 'The Best Photobooths'
Professional graphic design service
Ongoing Social Media marketing support
Social Media Advertising support
THINGS TO CONSIDER
What are other people charging, and how will you compare to them?
We have tried and tested our pricing structure and believe we offer the best customer experience value. You will be able to discount up to £75 for our Wedding photobooth package and £50 off our website packages. We have found this covers most people's expectations that they will receive a discount.
How will you promote your business, and at what cost?
Wedding Fairs are the best return on investment. The average cost of a Wedding Fair is £120. You will be required to commit to a minimum of 20 in your first year.
Who else is operating a franchise in your area?
We don't see anyone as competition as we are 'the best.' We do, however, make a point of knowing who is operating in the area. We always encourage building positive relationships with competitors as there is plenty of work out there for everyone, and it's always nice to help them if they need you. You will not need them as you will have other franchisees' backing to cover any events you cannot take on.
Testimonials
Are you looking to take control of your future and be your own boss? I've been there myself, but after a chance encounter I am now loving life again, making my own decisions whilst developing a successful 'lifestyle' business. And to make this happen I am supported by one of the most creative, ...