Progressive Sports Franchise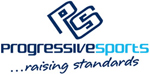 Progressive Sports - Physical Education Franchise
A sports coaching franchise giving access to high quality Physical Education and Sport to children in the private and public sector.
Finance requirements

Franchise Fee:

£7,950

Minimum Investment:

£7,950

Areas Available

Opportunities across the UK
Profile

Do you love sport? And wake up every morning wishing you were your own boss?
If so, Progressive Sports can be your platform to make that dream become a reality!
Progressive Sports is a low risk, high profit return franchise, and we will make sure you achieve everything you want from the franchise and more.
We have been leading the way in our market since 2006; providing services to schools and communities with expert sports provision for children 3-13 years old. We are passionate about bringing the 'Progressive Sports Experience' to every community in the UK, and help to increase opportunities for children to be inspired, engaged and empowered to participate in sport!  
The benefits of being part of our franchise network means that a lot of the hard work has already been done for you. Which will result in you immediately being able to; reap the financial rewards of being part of our network.

The earning potential is up to you! But what we can guarantee is that we will give you the know-how and business model to turnover well in excess of £500,000 p/a, and allow you to take up to £100,000 p/a out of the business!
If you want to know how... then, make sure you request our Franchise prospectus!
Tell me more...
Low start-up costs, franchise starts from £7950.00
Multiple and diverse revenue streams to public and private sector, generating over £500,000 p.a.
Growing market, with the Government investing £150 million per year into primary school sport
High repeat business, so there is no need to keep chasing new customers
High profit margins, so you can reaping the rewards of your hard work
Revenue all year round, which means the money never stops coming in
Services that meet the needs of the market
Very agile business that is consistently and constantly evolving
Working with kids and promoting healthy activity is extremely rewarding socially, emotionally and financially
What sets us apart?
Proven tried and tested methods to guarantee immediate market penetration
Continuous training and support to help you succeed
You will receive your own e-commerce website
The best operating standards
We offer services to both the public and private sector
The best marketing systems to grow your business
Earning potential from over 10 revenue streams
The Franchisors commitment to help you grow a successful business
100% CAST-IRON GUARANTEE OF SUCCESS
"A culture and vision for a company, doesn't just happen, it is created by the individuals within the company.

And is what makes one, different from the others!"

Eddie Ray – MD, Progressive Sports

The next step is up to YOU!
We are very happy to share all the information and know-how we have gained over the years with anybody who is interested in owning a Progressive Sports Franchise, and would be happy to arrange a meeting discuss the franchise further.

We have monthly Discovery Days that are held at our HQ in Staffordshire on the last Thursday of every month and are great opportunity to come and meet us or if you fill in your details below and a member of our team will be in touch to assist you with providing you with more information.

 
Progressive Sports - The UK's No.1 Sports Franchise are recruiting in YOUR area NOW!