A Glance At the Franchising Industry
There are many ways to start a business, but they all come with various levels of risk. While creating a business from an original idea is an attractive proposition for many, the bleak statistic that 20% of new businesses fail in year one is too big to ignore or brush aside.
On the other hand, franchising offers a tried and tested business blueprint for any aspiring business owner.
In its simplest form, a franchise is an agreement between a franchisee (the party buying the franchise) and a franchisor. The franchisee can market and sell a product or service using the franchisor's proven operating methods and trademarks.
A joint BFA/NatWest Franchise Survey conducted in 2018 revealed a growing UK franchising market valued at around £17.2 billion. With a conservative projected growth of 4% per annum, the UK's franchises now contribute an estimated £20 billion to the economy. Franchising is a successful business model, with just 1% of franchisees failing per year.
This franchising guide will help you decide if the franchising business model suits you. You will learn about the top reasons for choosing to run a franchise over starting your own business.
Top Reasons You Should Choose Franchising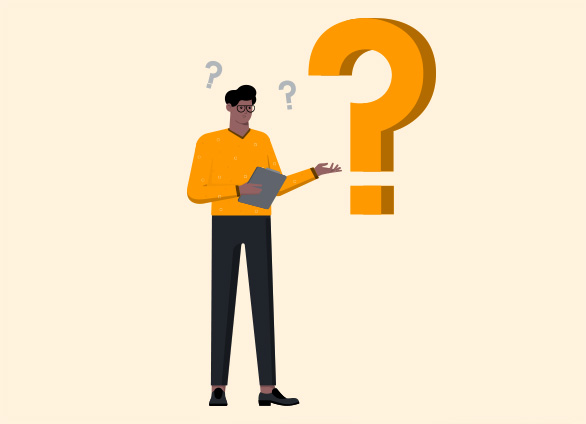 Here are some reasons why choosing the franchise route could be the best option to pursue your dream of owning a business.
You have a sense of ownership
The greatest advantage of buying a franchising is taking on a company with a proven success formula. Furthermore, franchises come with protected territory so that you are not directly competing with another franchisee.
Enjoy a sense of ownership as a franchise owner and the ability to work within a proven business system.
There is less risk and more security
If you have the capital to invest in a new business, seeking opportunities of franchising may offer better odds of success. There is less risk involved in taking and applying a proven business concept where the franchisor has done the heavy lifting upfront.
The fact that much work has been done to perfect the business systems minimises the risks to the franchise. That makes franchising an exciting prospect for any aspiring business owner seeking to work within a proven system.
It offers better affordability
While established and well-known brands and franchises such as McDonald's, Burger King, and TaxAssist Accountants command high franchise fees, they also offer more security and greater rewards. New franchises are more affordable and offer an opportunity to test the waters while making a small investment.
Compared to starting a new business with a similar profile to an established franchise, franchising costs are lower. Some franchises have minimum start-up costs of as little as £10,000. Examples of low start-up cost franchises include Your Mortgage Plus and Kumon, among others. Always consider the ongoing fees when deciding on a franchise.
Training and support to help you succeed
As part of the franchise agreement, the franchisor provides all the training a new business owner needs to operate the business. Starting in business presents a steep learning curve. Still, the training and support on offer reduce the time it takes to get the business running smoothly.
The business manual is one of the most priceless aspects of running a franchise. As a new franchisee, you can call upon the administrative and management experience of the franchisor, plus the most successful franchisees. This support is invaluable and something not available to someone starting a business from the ground up.
Fantastic Services is a franchise that saw phenomenal growth in 2020 which they attribute to the training and support they offer franchisees.
The right franchise offers scalability and growth
A franchise business is more straightforward to grow than a new business because the franchisor has laid the foundation for its success. However, not all franchises are created equal when it comes to scalability.
An example of a scalable franchise is GoCruise & Travel, a travel booking franchise for the cruise industry. Unlike a single-unit franchise such as a burger joint that limits how much it can scale (due to limited kitchen size, operating space), choosing the right franchise model will allow you to grow your business.
If you are looking to launch a business empire on the foundation of a franchise, make sure you pick a scalable franchise that does not necessarily require more funds and franchise units.
Market penetration is crucial
There is already an established market for a franchise brand, making it more likely to succeed than a new business. A franchise gives you a recognisable brand with deep market penetration instead of fighting to gain market share as a newly launched business.
As a small business, you have a lower buying power with suppliers, making you less competitive with pricing. You can enjoy better pricing and terms when negotiating with suppliers. As a franchise, you become part of an organisation with deeper pockets.
A sense of 'customer acceptance' is not available with a new business that you can capitalise on as a franchise owner. You can reach a refined market segment when you buy a franchise.
Build upon the foundation of strong brand reputation
When you buy a franchise, you join one of the fastest growing industries of the UK economy. Most franchises offer sales and marketing services as part of the ongoing franchise fees. These services strengthen the brand while generating more business for all the franchisees.
The economies of scale make it possible for the brand to access media opportunities out of reach for the small business owner. As a business owner, you will not have to do any marketing as the franchisor takes care of all the advertising.
Established franchises have a strong brand reputation that will directly influence your business's success. Unless you run a successful multi-unit business with opportunities for franchising, you are better off choosing a solid brand and buying a franchise.
Faster expansion
Expansion can be achieved through the following processes:
Add more units in a different location - depending on the franchise agreement; you may have the option to expand into additional territories.
Add another brand - once you attain success with one franchise brand, you can diversify and secure a different franchise instead of adding more units.
Make sure there is room for growth - you should consider expansion plans as part of your due diligence before picking a franchise business. Look at five to ten years down the line and see if there is enough territory available from the franchises on your shortlist.
Since the business model is tried and tested, franchises almost have an inbuilt success factor. This is especially true for established franchisees that have perfected their business process over time.
Expand into a new sector
Although some franchisors may prefer you have some form of commercial experience, it's not entirely necessary, so tapping into a new industry that you may not have much experience with can be achieved.
What franchising does is offer you an entry into an entirely new sector without having to start your business from scratch. This is a great advantage whether you want to be an owner-operator or prefer a management franchise where your role is to grow the business.
Lack of knowledge or experience is not a barrier to entry for franchising. You can choose a business that aligns with your interests and experiences or anything that you see the potential in. If you are already a business owner, franchising is the best way to expand into an entirely new sector.
The Time to Become Your Own Boss is Now
Like starting a new business, buying a franchise is a complex process. All franchisors have selection criteria when it comes to approving franchisee applications. It would be best if you also carried out your due diligence before signing a franchise agreement.
This guide has run through the benefits of franchising instead of starting a business from scratch, but it is important to know that development takes years of trial and error, so it is important to conduct your own research and make your own decision.
Take a moment to explore the exciting franchising opportunities available to you on BusinessesForSale.com. If you're considering this new venture and you have more questions, don't hesitate to contact us. We'll be happy to guide you along.