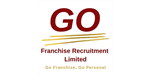 GO - Franchise Recruitment
GO Franchise Recruitment is the complete low-cost recruitment solution for new franchises.
Finance requirements

Areas Available
Profile
THE COMPLETE LOW-COST RECRUITMENT SOLUTION FOR NEW FRANCHISES
Go Franchise Recruitment is owned and managed by Gill O'Brien who has over 10 years' experience of handling applications and converting leads to Franchisees.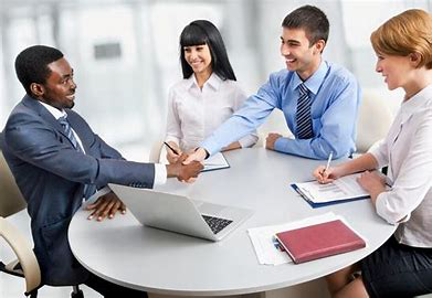 Having worked with many established national Franchises like Business Doctors, Christmas Decorators, where she took the network from 5 to 50 Franchisees. the Christmas Decorators still use Go to manage their complete franchisee recruitment process.
Gill is now offering a Franchisee recruitment service to new Franchisors who need help in the early development stages to recruit the first franchisees and develop a recruitment marketing and lead handling process.
Gill excels in developing relationships, taking the prospective Franchisee from the initial enquiry through the due diligence process, interviews with the Franchise Principals and advice with funding, leading to completion and signing the Franchise Agreement.
OUR FEES
For lead handling only Gill charges a retainer of £300 per month for up to 50 leads, and £500 per month up to 100 leads plus 10% of the Licence Fee for every Franchisee recruited, subject to a minimum of £1,000, payable upon signing the Franchise Agreement.
For additional services, for instance arranging web portal advertising, interviewing, profiling, or running discovery days Gill charges £975 per eight-hour day plus travelling expenses. The eight hours may be spread over a number of days. All fees are quoted net of VAT.
New Franchisors might need help for the first few months or the first year and Gill will provide as much help as is needed to get the early Franchisees on board and develop a recruitment process that the Franchisor can then take in house.
THE RECRUITMENT PROCESS
Gill will handle leads from the first contact through to meetings with the Franchisor, but every project will be tailor made to suit the Client's systems and needs.
The fee is a retainer of £300 pcm up to 50 applicants and £500 pcm plus VAT up to 100 applicants – a rate for applicants in excess of 100 can be negotiated. A negotiable success fee based on 10% of the Licence Fee is charged for each Franchisee recruited, subject to a minimum of £1,000, payable on signing the agreement.
ADDITIONAL SERVICES
Additional services can be provided on a day rate basis at £975 plus VAT per day – for example:
Putting a web portal marketing campaign together
Working with the Franchisor to produce suitable content and regular updates such as news stories, network developments and e-shot campaigns
Reviewing any documents
Arrange Intent to Proceed letter and Deposit payment
Liaising with the Franchisor for signing the legal agreement, payment of final balance, start date and training
Any additional meetings with the Franchisor
Arranging discovery days if applicable and attending/running if required