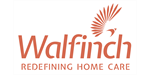 Walfinch - Care Franchise
We are seeking to expand our presence in the marketplace through a network of strong, passionate, and committed franchisees.
Finance requirements

Franchise Fee:

£25,000 + VAT

Total Investment:

£90,000

Minimum Investment:

£35,000

Areas Available

UK
Profile
Do you want to own a thriving
home care agency

which means you can make a genuine difference in your community while potentially generating

With Walfinch, you can.
As a Walfinch franchisee you can
Achieve business independence
Lead from the front and take control
Build an asset for yourself: 60% of Walfinch franchisees reach £290,000 turnover in year one
Have a rewarding, positive impact on pastoral care in your community
Build local jobs
Leave behind the commute and pointless office politics.
What do we do?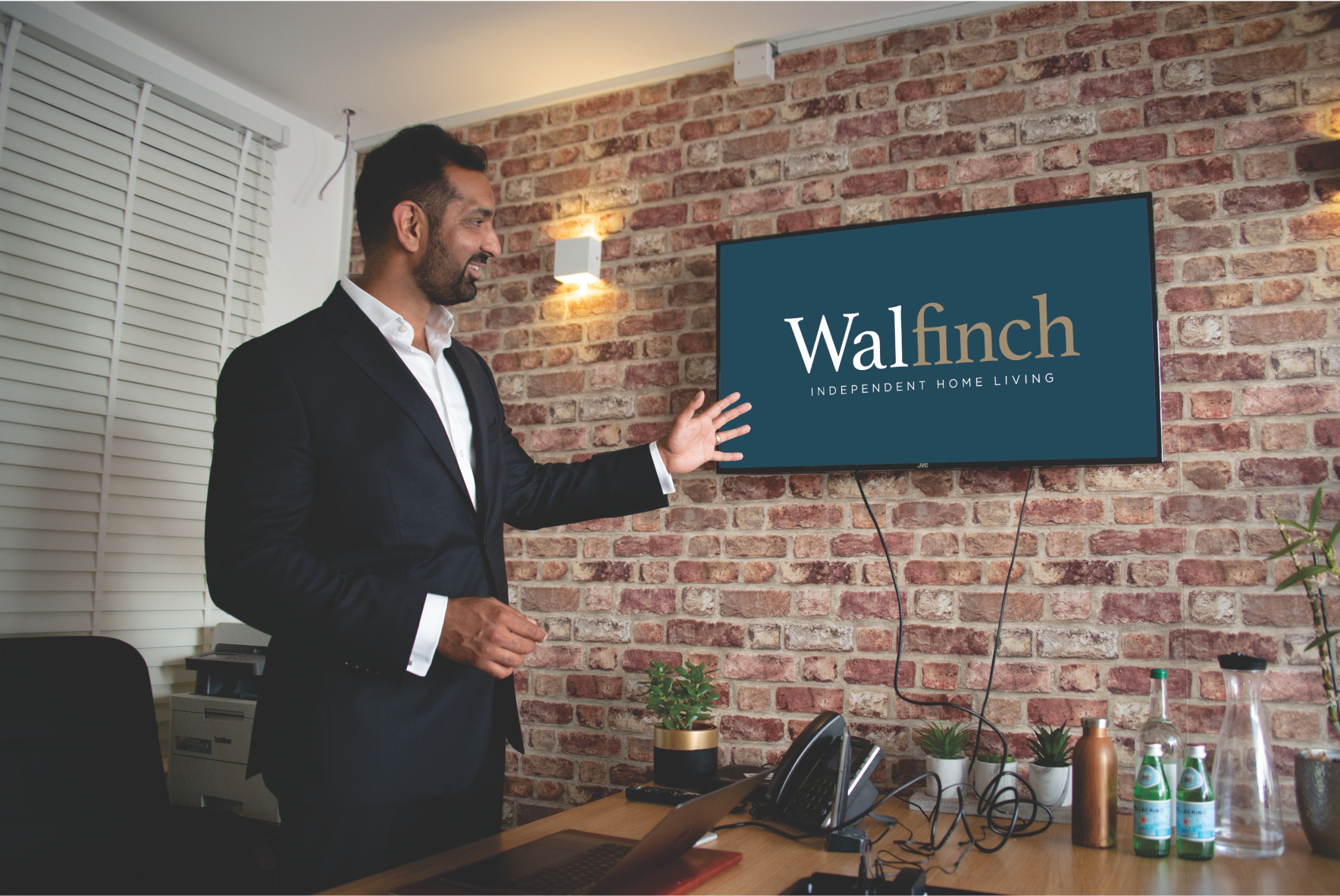 We help people lead their lives as independently as possible, in the comfort and familiarity of their own homes. Our franchisees have the satisfaction of managing a team of caregivers to provide personalised live-in and visiting-hourly care.
Walfinch's care services, delivered by franchisees nationwide, include companion care, live in care, elder care, dementia care and respite care, plus care to people living with a learning disability, physical disabilities, stroke rehabilitation, injury, and convalescent care. You'll have a wide range of business streams, and the power to improve the quality of life for so many people!
A growing market: Almost 12m people in the UK are aged 65 and over, 5.5m are 75+ and 1.6m are 85+. All these figures are growing and will continue to do so. The ageing population means the demand for care services exponentially surpasses supply, so the size of the care market is growing. But the care market is not limited to older people. Walfinch also offers care for people with specialist care needs, so there are a variety of business streams.
Ongoing support is provided before and after your business is set up. As a Walfinch franchisee, you'll become part of a community of like-minded business people, with the ability to network, compare notes, share ideas and experiences, and stay motivated.
Financial Information
Six out of ten Walfinch franchises achieve turnover of £290,000 after year one, and rates in year two typically beat predictions. We believe that the right franchisees can achieve turnover of £575,000 by year three. On top of the financial rewards, the personal reward from supporting your own community is beyond price.
Minimum Investment - £35,000
Franchise Fee - £25,000 + VAT
Total Investment - £90,000
Expected revenue after:
Year 1 - £290,000
Year 2 - £410,000
Year 3 - £575,000
Year 4 - £749,000
Year 5 - £995,000
There will be additional capital requirements on top of the initial franchise fee. You will need access to a further £55,000 in working capital.
Funding Support - Up to 70% of the initial investment can be provided through a bank loan. Government-backed funding may also be available. We can guide you on how and where to source finance to invest in your franchise
What kind of training and support do you receive with a Walfinch franchise?
A comprehensive package of training and support, along with business advice, is provided to all Walfinch franchisees.
Initial franchisee training
10-day initial formal training program
Help with CQC registration
Operations manual
90 day business launch plan
Marketing and business development training
Software training
Assistance with office set-up
Weekly support meetings
500 business cards.
Ongoing training and support
45 hours of ongoing training and support annually
Recruitment workshops (monthly) to help you recruit and retain the very best caregivers
Business development workshops (monthly) to help you grow your business
Compliance coaching to ensure you meet – and exceed – the highest regulatory standards
Business coaching
Periodic CQC-style inspections led by the franchisor, to prepare you for the all-important official CQC inspections
Live business plan that links to your accounts
Fortnightly 1-2-1 business coaching sessions
Monthly 'Business MOT'
Quarterly skills development workshops
Networking with fellow franchisees
Marketing Support
Use of the Walfinch brand
Dedicated webpage on the main website
Social media support
250 promotional leaflets
Advertising materials
Assistance building 100 key contacts
Lists of and introductions to referral providers
Exclusive territory licence
Your territory will cover a minimum of 250,000 people
40,000 people aged 65+
Advanced back-end systems that facilitate:
Business development
Financial management
Compliance and procurement
Recruitment and training
Rostering
FAQ
How long will it take to launch from the time I sign the franchise agreement?
Normally 3 – 4 months depending on things like CQC registration, finding an office and recruiting carers.
Will you help me with a business plan for the new business?
Yes. Business planning - a dedicated business plan that will outline start-up costs, cash flow and profit-and-loss projections. It will allow you to adjust key figures to ensure that it is ideally suited to your territory.
What is my expected financial breakeven and how long should it take me to reach it?
The time to reach breakeven is governed by the time it takes to find carers and clients of your business, but our experience is that normally it takes anything from 12-18 months to achieve profitability.
Do I need any healthcare training or background to join Walfinch?
No, but you will need a background in business and an understanding of how a business operates. We look for franchisees who are:

Driven by a desire to deliver the highest-quality levels of care
Enthusiastic to grow professionally and personally,
Keen to build a successful care business that benefits your community
Build a valuable asset for themselves.
Will you help me find clients?
Yes, we train you to find your first 100 local contacts in your territory and train you on the business development system so you are equipped to find and retain key local contacts, who will keep referring clients to you.
How will I know what to charge clients?
We help you with a territory review, so you understand pricing in the territory. Completing a local business plan will clarify what the level of charges should be, to pay carers well and make a fair profit.
Are locations available? Could you help me choose a location?
We have territories available across the United Kingdom with strong demand for hourly visiting and live-in home care. It is possible to own and run more than one franchise with us.