Visiting Angels Franchise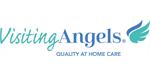 Visiting Angels - Care Franchise
Join a global care giant with community-based values.
Watch Video
Finance requirements

Total Investment:

Available on request

Areas Available

UK
Profile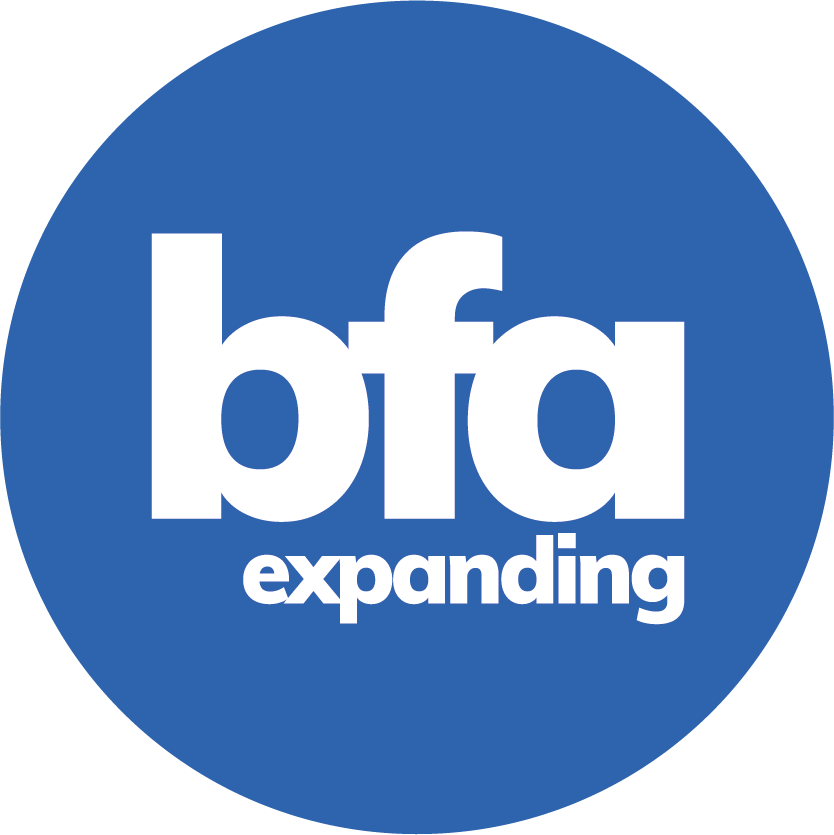 A care franchise, done differently.
Established in the US in 1998, Visiting Angels is a global care giant with community-based values. Today, we are one of the largest care franchises in America and proudly support 600+ franchisees across five countries.
We have achieved global success by doing things differently: we put our carers first, with great rates of pay and work-related benefits to ensure they can achieve real work-life balance. Why? Because only happy, loyal carers who feel truly valued can give their all to our clients. Many companies say that they put their carers at the heart of their business, very few actually do it.
We're a care business the likes of which the UK has never seen before. Our model directly addresses the problems in the market and empowers our caregivers, our clients and our franchisees to reap the benefits for years to come.
The low-down on Visiting Angels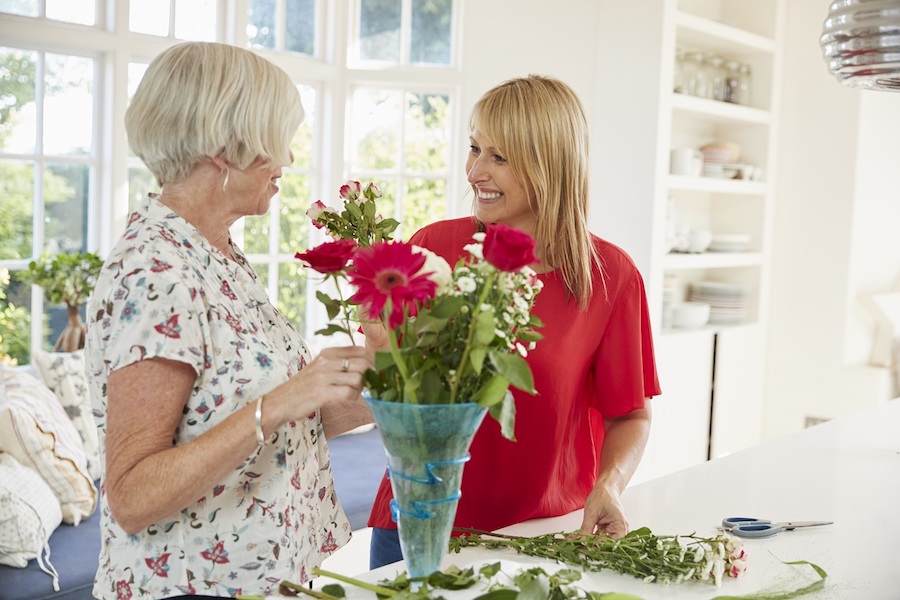 Established in 1998 in the US
600+ franchisees operating in five countries
Launched in the UK in 2017
First UK office won 'best international franchise' in under 12 months
Shortlisted for the Great British Care Awards 2018
Support 15,000+ clients and provide work to 16,000+ caregivers worldwide
Proudly different, proudly carer-centric!
How do you run a carer-centric franchise?
We believe that, by treating our carers well, they are empowered to deliver an exceptional service with genuine care. It's no secret that carer recruitment and retention is an issue for UK companies and, after 20 years, we know how to attract the right people and, most importantly, keep them. Our staff turnover rate is already almost half the national average.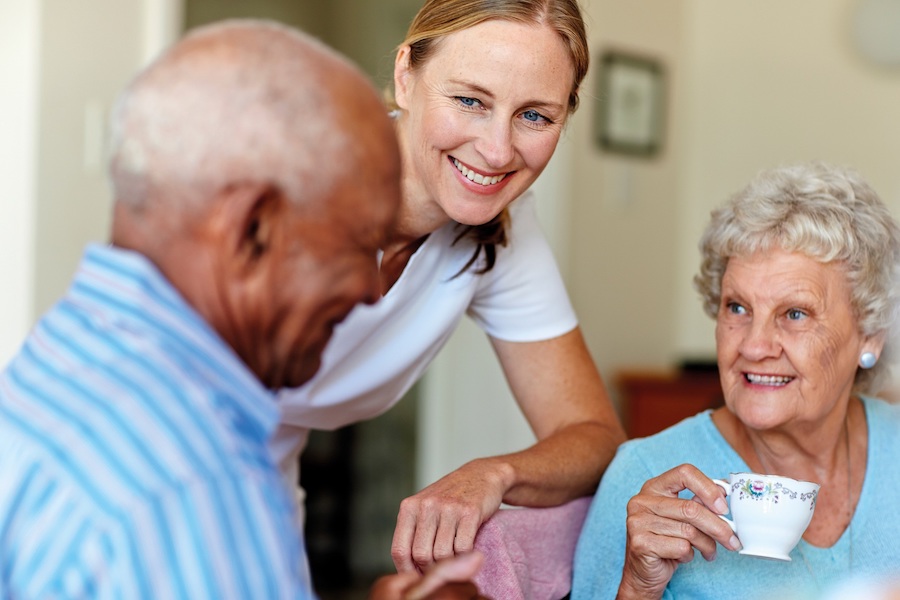 Starting rates of pay £10p/h
Paying our caregivers mileage, holiday pay and whilst they train
Enrolling all of our caregivers in our company pension scheme
Loyalty bonus for length of service
Guaranteed pay increases each year
Paying for caregiver's car to be serviced once a year and valeted every six months
Providing a company mobile phone
Organising team events and social days for our carers (we love BBQs and bowling nights!)
The opportunity in the market
If you're looking at a franchise in the care sector, then you will no doubt already understand the scope for business growth. The care sector has always been a growing market, and it always will be. Increased life expectancy, better living conditions and pharmaceutical advancements mean people are living far longer than we used to.
By 2024, more than 20% of the population will be aged 65 and over
1.9million people in the UK will be over the age of 85 by 2020
A staggering 2.5million people in the UK will be over 85 by 2035
Source: Office of National Statistics
Whilst increased life expectancy is to be celebrated, old age brings with it a plethora of complications to health and wellbeing. Retirement ages continue to creep up, meaning sons and daughters - still working - can't offer the same level of support to aging parents that they once did. Families now tend to live further apart, and the needs of aging loved ones become increasingly complicated. Calling on the services of a care company is no longer a last resort, it's a necessity.
The P-word
Profit. It isn't a dirty word. It's okay to want to make money in the care sector. At Visiting Angels, we trust that you want to make a difference too. We are confident that if you follow our model and employ our values you can replicate our results.
Six figure turnover by the end of year one
£1million turnover in year three
Net operating profit of between 15% and 20%.
Training and mentoring for life
Initial training is your opportunity to learn from our industry experts; people who have spent decades in both the care and the franchise industry, and who know how to make this business work.  For your first week's training, you'll fly out to our worldwide Headquarters in Philadelphia. Once back home, its straight into week two of training at our UK Head Office. This intensive training course covers: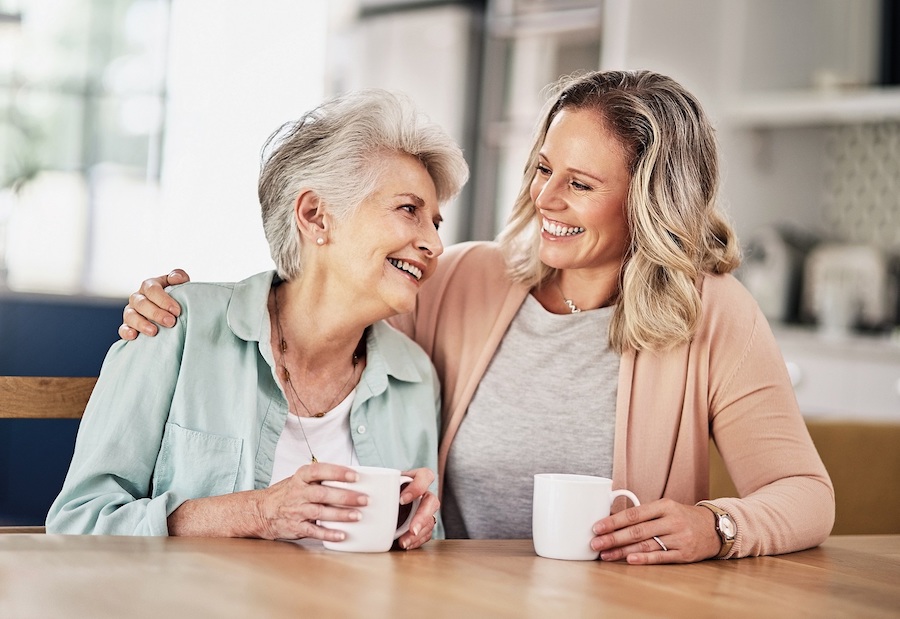 Recruitment and retention of caregivers
Sales, marketing and networking
UK care operations: legislation and CQC
Systems and procedures for: Client Assessments, Care Plan production and Review
Staff and care visit scheduling
Accounts and payroll.
We don't believe in training you once and sending you on your way. We provide regular, ongoing training for the life of your franchise. A combination of e-learning, live webinars, group and one-to-one sessions provide a comprehensive programme, designed to help you to be the best business owner you can be.
The support of a global giant
Setting up a care business is a complex process. That's why we're with you every step of the way. And this is where our international size and scale really comes into its own – we've honed the support we offer our 600+ franchisees over the last 20 years and now, bring the very best to you.
Pre-launch support: prior to launching your business, our expert team will guide you through essential set-up tasks like your CQC registration, locating suitable premises and recruiting your Registered Manager. Generating interest for your service through marketing and networking will be a top priority at this stage too.
12-week jump-start programme: upon launch, this 12-week intensive programme helps you get off to the best possible start.
Business support programme: we pledge to support you from day one, but most importantly, we'll continue to support you for the life of your business.
We recognise that one of the main reasons for joining any franchise brand, is to benefit from a wealth of knowledge and expertise as you launch and grow your own new business. We're committed to delivering exactly that.
Join the movement
Our goal is to welcome ten new franchisees into the Visiting Angels UK franchise family by the end of 2019. By the end 2020, we plan to have 20 successful business owners operating across the length and breadth of the country. So, if you: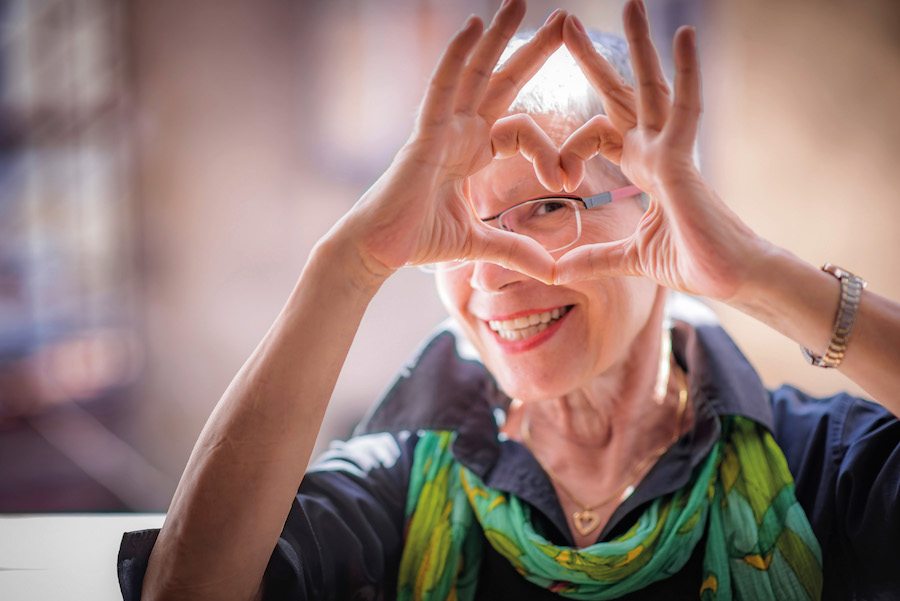 Love the idea of owning a care business that does things differently
Recognise that society's perception of caregiver's needs to change
Want to build a loyal team of caregivers through respect, reward and recognition
Believe that happy careworkers will deliver the very best service and support to clients
Know that profit isn't a dirty word but want to make a difference too
Want to help change the care industry, for good…
…then you sound like a Visiting Angels kind of person. And we would love to hear from you.
Case Studies
06 April 2021

For many years, husband and wife Andrew and Helen Lofts had grown tired and disillusioned with their work. It was only one day when they realised there was more to life than starting the day at 4am and not returning until late evening that they started to consider what their next steps were. A trip ...
06 April 2021

Care is the blood that runs through Lynn James' veins. Right from the age of 19, it's a sector she's been involved with - starting her career as a nurse and working her way up to launching and running her own care franchise in 2020. Whilst working for another care franchise, Lynn realised that she ...