TaxAssist Accountants Franchise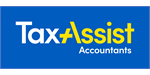 TaxAssist Accountants - Accountancy Services Franchise
The largest network of accountants in the UK, providing bookkeeping, payroll, tax and accountancy services to small businesses.
Watch Video
Territory Information
Location:

Matlock
Franchise Fee:

£39,950 + VAT
Other Areas Available

Franchise opportunities available throughout the UK. Resales also available.
Profile
Stay local, work local, support local
Take control of your future by running
your own TaxAssist Accountants practice
Help your local economy thrive and take a central role in shaping your small business community. Offering much more than just accountancy services, you'll become an invaluable trusted advisor to small business owners – and have a real impact on their lives and livelihoods.
At the same time as improving their lives, improve yours too by waving goodbye to long commutes, late nights and work life dominating personal life.
Work ON your business
Cheryl's role as business owner is to lead her team and build client relationships for her practice
Manage your team
Kam & Sejal started in their first shop with one accountant and have grown their business to two shops with seven people
Enjoy the rewards
Andrew's plan was to follow the model, build and then sell his business and pay off his mortgage – he did it
WITH TAXASSIST ACCOUNTANTS YOU WILL BE
IN BUSINESS FOR YOURSELF, NOT BY YOURSELF
Starting your own business with TaxAssist Accountants means you will have a proven business model to follow. Everything is mapped out for you, including all you need to set up your new business, a comprehensive six-week initial course, and ongoing training and support for both you and your team of accountants and advisors.
SIX KEY REASONS PEOPLE INVEST WITH TAXASSIST ACCOUNTANTS
CLICKS & MORTAR
Combining digital accountancy with trusted advisors
BYE BYE CORPORATE
Leave the politics and stress: work with small businesses
AUTONOMY
Lead from the front, take control of your life
BUILD AN ASSET
Proven higher multiple on business resale
FUTURE PROOF
Ahead of the digital revolution in accounting
UNIQUE OWNERSHIP
Franchisees own c.40% of the franchisor
ADAPTING TO CHANGE IN 2020
In the most turbulent times the UK economy has seen for decades, TaxAssist franchisees have increased their stature in their local business communities thanks to unsurpassed levels of support and communication.
When coronavirus brought small business grinding to a halt, our Support Centre team worked tirelessly to ensure franchisees continually had correct and up-to-date information to meet their clients' requests for help.
A UNIQUE FRANCHISING RELATIONSHIP
Our ownership structure is unique within franchising. The business is part-owned by franchisees (c.40%) and new franchisees have the opportunity to not only join a successful franchise network, but also to buy a stake in the business via shares if they choose.
Through a formal shareholder voting system, this ownership structure allows franchisees to have their say on major strategic decisions affecting the Group.
SUPPORTING YOU & YOUR BUSINESS
ON YOUR JOURNEY WITH TAXASSIST ACCOUNTANTS
Your business will have the marketing power of a global brand. Our proven lead generation service delivers the right prospects to grow your fee bank, while your own responsive website and Google Ads campaigns increase your visibility locally.
Our Training Academy keeps you and your staff ahead of the curve. Bespoke training and technical support is delivered when you and your team need it to help ensure your business remains the local market leader, operating to the highest professional standards.
NEXT STEPS
Do you have:
Drive and determination
Commercial acumen
Discipline to follow the model
At least £40K to invest to start your new business
Over 235 accountancy practices in the UK,
with another 135+ territories available
Videos
27 August 2021

Experienced TaxAssist Accountants franchisee Lloyd discusses a typical day, the range of clients he has on his books and the difference he makes to their lives and businesses with the services and guidance that he provides.
27 August 2021

Charlie Walker shares his thoughts on the benefits of being a part of the TaxAssist Accountants network, the exceptional support provided during the pandemic and how he makes a difference to small businesses in his local area.
27 August 2021

In this video, Bukky Shonola discusses why she chose to join the TaxAssist Accountants network, expanding her practice by opening a second shop and the support that she's received through the coronavirus pandemic which has put her business in its strongest position yet.