SportsCool - PE & Dance Coaching Franchise
Join one of the foremost specialist providers of sports and physical education to primary schools in the UK.
Watch Video
Finance requirements

Franchise Fee:

£24,995 + VAT

Areas Available

UK
Profile
Do you want to use your leadership skills to manage and motivate aspiring sports coaches?
Turn your passion for sport into a profitable business!
With SportsCool you could inspire a generation of children and enjoy a generous income.
If you have a passion for sport and a desire to be entrepreneurial, SportsCool could be just the opportunity you're looking for. Our franchised business operates nationwide, delivering sports, dance and yoga coaching in local primary schools. Our franchise can facilitate both curricular and extra-curricular classes, as well as clubs during the school holidays.
Join the team and deliver market-leading coaching!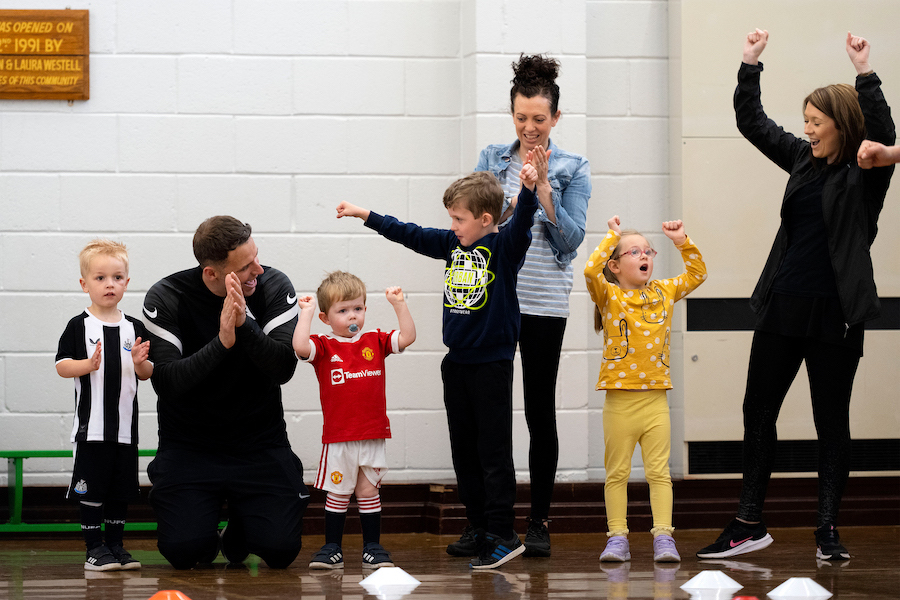 Maybe you're already a coach, committed to a career in sports and thinking of ways to increase your income without working all hours. Perhaps you'd love the opportunity to impact larger numbers of children by working with more schools and families across your region.
Whether you want to work as a coach yourself, employ coaches or a combination of the two, the SportsCool franchise model is flexible. You could create a hands-on business which grows with you, allowing you to step into a management role when you are ready. Equally, you could establish the business as a management opportunity from the outset.
Did you know… 4 out of 5 children in the UK do not meet the recommended levels of physical activity?
SportsCool are helping change this by providing coaching to thousands of children every week in hundreds of schools across the UK through our large range of fun and inclusive activies. Our vision is to make a real difference to local communities by encouraging children to be the best they possibly can be in a sport that engages them.
What's the earning potential with SportsCool?
A SportsCool franchise is a great way to make the move into becoming a sports coaching business owner, safe in the knowledge you've got the help and support of an established team behind you all the way.
'SportsCool Income Guarantee'
For an investment of £24,995+VAT, you receive an exclusive territory of over 150 schools. With our 'SportsCool Income Guarantee', franchisees begin making a return on their investment almost immediately.
Our Income Guarantee gives you an accelerated start in your business
You will earn money from day one
You will benefit from secured sales for your five school products
You will have income before outgoings
Need funding?
We can facilitate an application for 100% of the investment from a popular government-backed scheme. We also have excellent relationships with NatWest and HSBC, both of which will often lend up to 70% of the franchise costs.
Could SportsCool be the perfect business for you?
The SportsCool business model is a flexible opportunity. It can work for individuals looking for a more entrepreneurial approach, who are seeking to make a difference through managing a successful and proven business model to help their local community thrive. It can also lend itself to those wishing to build a business based on their passion for sports coaching, the coaches who enjoy directly impacting the lives of the children they teach and who want to play an active role in their lives. You don't have to have a background in sport to make the franchise a success, just the drive, passion and motivation to grow an established brand in your local area.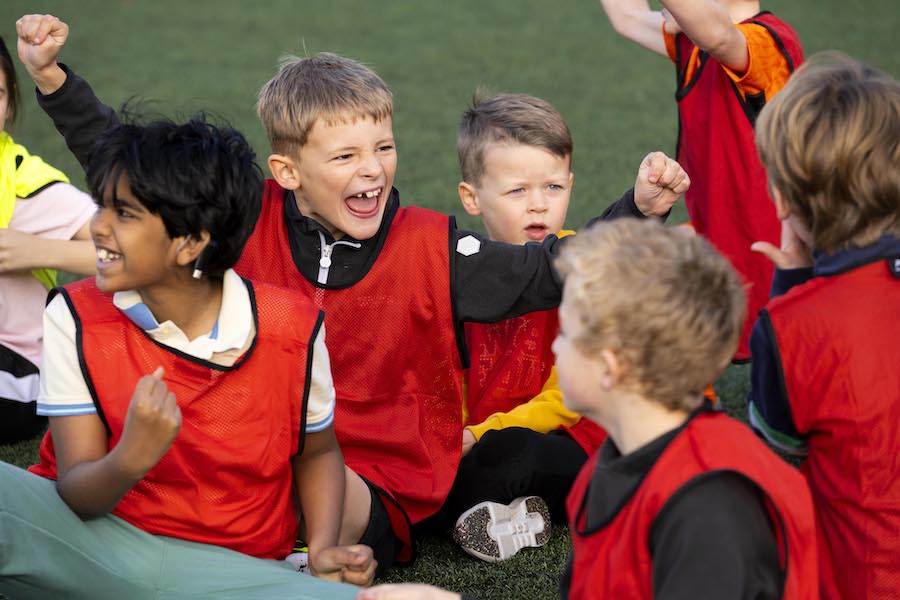 At SportsCool We focus on making sport accessible for all, variety is key to the SportsCool business model. We teach franchisees everything they need to know to be able to confidently offer coaching across a broad range of over 20 sporting activities, including:
Street Dance
Yoga
Football
Orienteering
New Age Kurling
Dodgeball
Handball
Fencing
Curling
and so much more, in-fact we can facilitate over 20 different sporting activities with new games being added regularly.
The ethos of SportsCool is simple: educate, motivate, participate. Whether coaches are giving children healthy living tips, teaching the basics of biomechanics or sharing sport-specific knowledge, SportsCool sessions combine sport and education with fun, enjoyment and, most importantly, confidence building.
Everything is delivered in the form of fun games and interactive competitions, using positive rewards in everything we do.
We work alongside the schools to provide coaching classes during the school day, as well as offering the facilitation of before or after-school clubs and holiday camps, meaning a SportsCool business can be easily scaled to create the right work/life balance for your lifestyle, with no upper limit on your income.
Who's behind the SportsCool franchise?
At SportsCool, we strongly believe that when a child participates, progresses and achieves in a sporting activity, there is a profound effect on their self-esteem, confidence, aspirations, motivation, physical aptitude and all-round mental and physical health.
Since our establishment in 2008, we continue to grow year on year, as schools and parents see first-hand evidence of the positive impact a SportsCool programme can have on young people.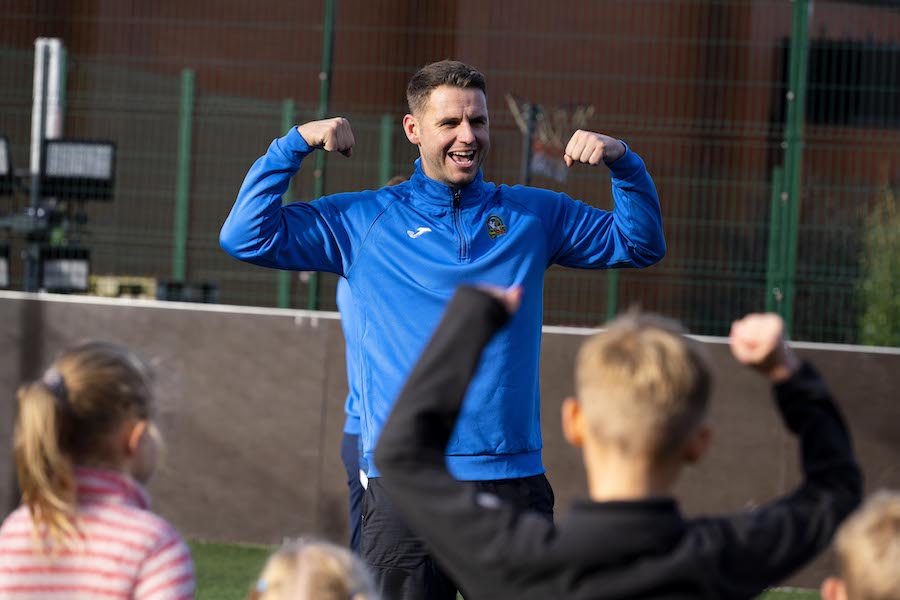 "Coming from a deprived council estate, I was inspired by two of my primary school teachers through positivity and sporting activities, so I always knew that my vocation was to work in sports education. I am now in a fortunate position, where we, as a team, can now inspire the next generation through positivity and a wide variety of activities.

I am always aiming to be the best version of myself each and every day. I am grateful for everything that I have and am lucky to work with my best friends whose personal values align with my own to form our core values as a company. We have a great passion for what we do - we aim to support our team and we want to inspire everyone we meet."

- Andy Preston – Director of SportsCool
Our highly qualified management team has a wealth of coaching, sport, education and business knowledge and are here to support you every step of the way and anything else you will need is covered in our franchise package:
Sports Equipment
Accountancy fees, including bookkeeping software and the cost of your first 'end of year' accounts
Your first year's public liability insurance
HR support
Ongoing continued professional development opportunities for coaches, including training in new areas of sports education.
Regular franchisee forums to share ideas and learn from each other
Ongoing sales support to ensure scalability of your business
SportsCool offers its franchisees the highest level of support available in the industry today, providing you with everything you need to build a solid business which can grow year after year.
Take the first step to making money by doing the thing you love, today
If you're a hard-working individual with a can-do attitude and think you might be up for the challenge of running your own sports coaching business, we'd love to tell you more about how SportsCool could work for you.
Find out how you can benefit from the 'SportsCool Income Guarantee' - Simply click the button below and a member of our team will be in touch.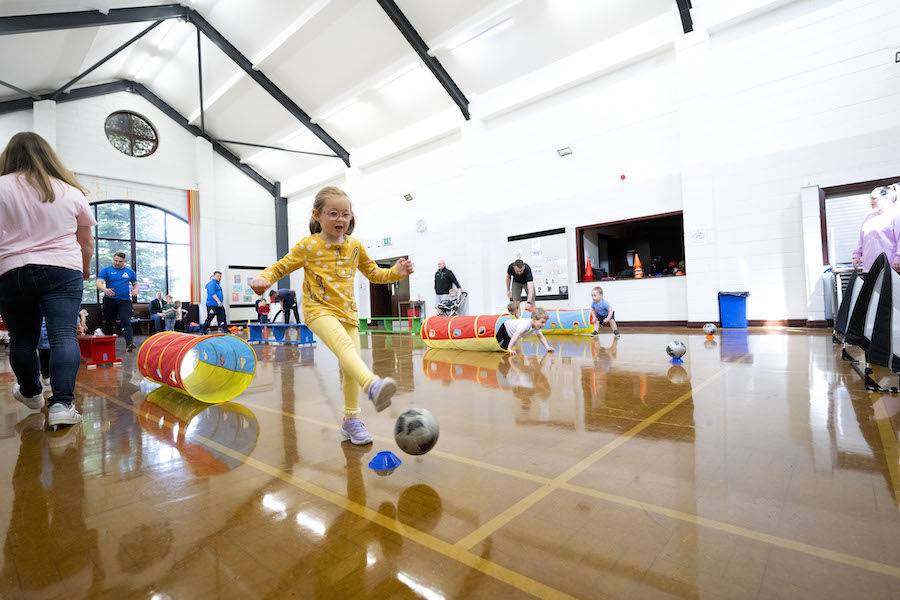 SportsCool are proud partners of the Quality Franchise Association and are featured in the Elite top 100 franchisees of 2022.
Videos
07 January 2022

See how Steve has hit the ground running with his franchise and what his experience was in training with the team at SportsCool HQ.