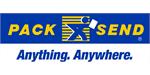 Pack & Send - Packaging And Delivery Franchise
PACK & SEND is one of Worlds fastest growing Business Services franchises.
Watch Video
Finance requirements

Franchise Fee:

£29,500

Total Investment:

£120,000 - £135,000

Liquid Capital:

£50,000 - £60,000

Minimum Investment:

£50,000

Areas Available

Opportunities are available throughout the UK.
Profile
PACK & SEND – management franchise in the packaging and shipping sector
PACK & SEND is a unique proposition that can pack and deliver any item to any location. Our internationally renowned franchise, launched in Australia over 25 years ago, is available to entrepreneurs looking to get more out of working life. In the rapidly growing £70bn logistics industry, which generates around 5% of GDP, we're extremely proud to call ourselves the leading packaging and shipping specialist franchise in the UK.
Anything, anywhere: delivering business success and personal freedom
Are you looking to introduce flexibility to your life? Are you looking for a business that gives you great satisfaction? Do you want a franchise with longevity that offers great returns? PACK & SEND can give you all that… and much more!
What our franchisees do:
Our franchisees usually start as owner-operators of their franchise, building a team to manage the needs of their customers. You satisfy the needs of businesses and private clients by providing the very best solution when they're sending items. Here's just a few things your business will cover: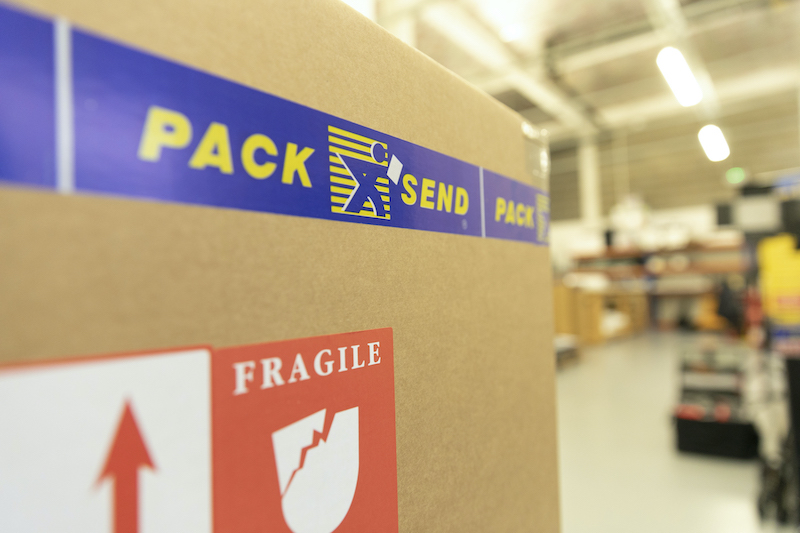 Professional packing services - from simple bubble wrap to bespoke injected-foam packing
Wide range of delivery options - road, air and sea freight
Comprehensive loss/damage cover - with no upper limit on financial cover
Flexible and bespoke solutions - ship almost anything to anywhere
Customs/import document assistance - an end-to-end solution.
And here's the best part: you don't need to have any freight or logistics experience as we teach you all about that in our specialised training programme. You've just got to be a team player who is sales-focused with a no-limits attitude. There are no limits on our customer service, on your business potential or how much we'll support you to reach your goals.
The full package:
The initial part of your PACK & SEND journey will involve an eight-week training programme supporting you through your first year of business. The franchise package consists of 21 key components to make your business a success, including an exclusive trading territory, your store fit-out and equipment, marketing resources, financial management and freight warranty policies.
When you're ready to launch, an expert will join you and your team in your service centre for the first month. They won't run the business for you but they'll be on hand so you can get up to speed on maximising sales and customer satisfaction.
We're also proud to offer two guarantees to our franchisees:
Year 1 brand lead guarantee – we guarantee a defined number of leads with the opportunity to secure long-term repeat customers
Year 1 marketing support guarantee – whatever you spend on marketing, we will match it (up to a maximum of £6,000).
"The first few weeks of training in the PACK & SEND store in Reading gave us a feel for what it was like to interact with customers and what our days would be like in the business. I have to say, this was the most useful for both me and my business partner, Koudy, as when we opened our own service centre, we already had some experience of how to operate the franchise."
Daniel Savi, PACK & SEND Elephant & Castle
A smooth delivery for your business:
We pride ourselves on being at the forefront of technology to ensure our franchisees and your customers have the best experience. As a PACK & SEND franchisee, you have access to: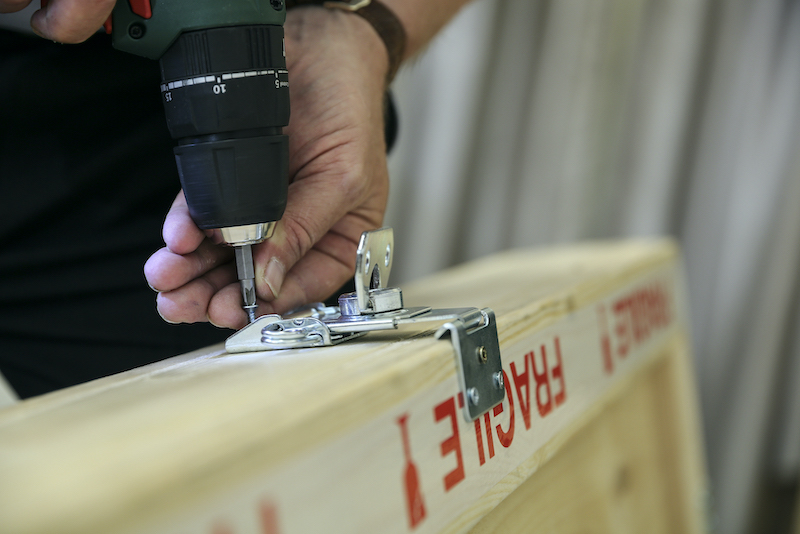 The exclusive PACK & SEND point-of-sale system - GMx. It helps with calculating packaging and freight costs, comparing competitor prices and saving, storing and retrieving customer information. On average, it saves our franchisees two days a month compared to traditional systems requiring multiple points of data input.
Our intranet site - Packnet - with resources including your operations manual, price lists, supplier information, benchmarking reports etc.
Our quality supplier relationships with major logistics brands.
Investment:
Our initial franchise fee is £29,500 but you will need to budget for your service centre fit-out and working capital. The total budget required to open a PACK & SEND store is in the region of £100,000 – £120,000. On that basis, we advise new franchisees will need around £50,000 - £60,000 liquid capital. Up to 70% funding support is available through high-street banks subject to personal circumstances.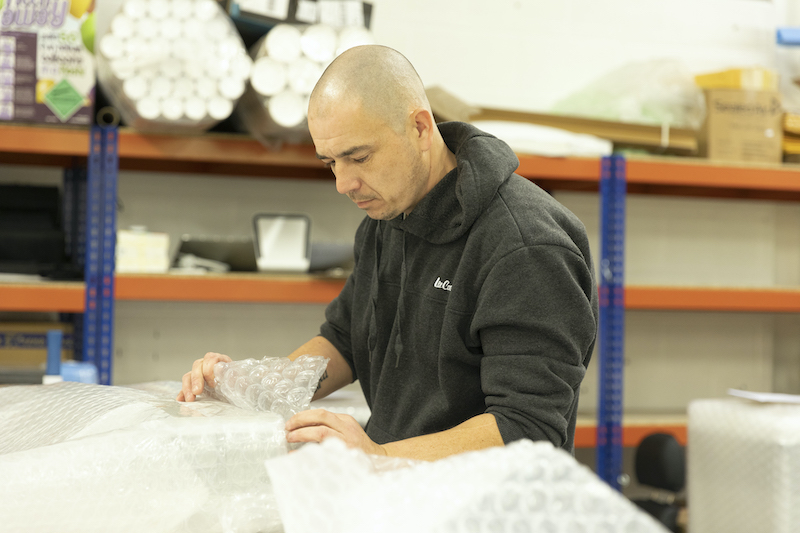 Our ongoing Franchise Management and Advertising Fees cover everything you need to get your business off the ground and keep it growing.
Marketing material such as flyers, brochures, banners and posters
Sales kits and management resources
PR resource
Digital and social media account management
National advertising campaigns, sponsorships and promotions.
"Being a PACK & SEND franchisee means I spend a lot more time at home with the family. I've also been able to set up the business just two miles from my house, so it really is convenient for having that balance between family life and work. I'm still very happy that I made the decision to start the business. I still enjoy each day, so it was definitely the right decision for me."
Gairn Kalla, PACK & SEND Guildford
Ready to package up a better future for you and your family?