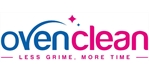 Ovenclean - Oven Cleaning Franchise
This successful domestic oven cleaning franchise, offers franchisees a fully equipped van, an easy plan & a business using low overheads.
Territory Information
Location:

Crewe
Other Areas Available

All UK - Network Size: Over 100 units
Profile
Reap the rewards of a flexible,
lucrative and secure future with Ovenclean
With over 27 million customers nationwide, Ovenclean is the original and most successful oven cleaning business in the UK, offering a flexible work/life balance and the ability to schedule your work around your life. With over 25 years' experience and a network of over 100 specialists, we've built a tried and tested business model with great income prospects, the ability to be your own boss and a full package of support to help you create a hugely successful business. Start receiving the rewards of your hard work today, with Ovenclean.
Want to launch your own Ovenclean franchise, but not sure it's right for you? Here's why it is:
We have just had our busiest 12 months EVER with customer enquiries up 37%!
We supply an average of £3-4k worth of leads per Ovenclean franchisee each month, meaning we bring the business to you
National TV and digital advertising campaigns keep your Ovenclean service front of mind for people in your area
The simple to manage, highly profitable business model means you can earn more than £1,000 a week
Ovenclean has a proven but flexible business model, offering franchisees the work/life balance they desire
Ambitious franchisees have the option to scale up their venture to a multi-van operation, offering you great potential for the future
Studies show that franchises have a success rate of approximately 90 percent, compared to only about 15 percent for businesses that are started from the ground up.
We give you all the support and training you need to launch your successful franchise including technical training, sales and marketing support and business mentoring
Read on to learn more about Ovenclean, and how you can create a better lifestyle for you and your family through franchising with us.
Are you ready for something more?
Whether you want more job security, want to fit work around the most important people in your life, want greater control in your profession or want to enjoy a truly flexible lifestyle, Ovenclean offers you the perfect franchise.
Whether you've always had dreams of running your own business, are just getting started with your career or are looking to completely change paths, we welcome people from all backgrounds to Ovenclean. Our franchisees tell us that launching a business with us gives them a greater sense of satisfaction, freedom and security than any previous role, while simultaneously offering them the chance to earn more money.
With Ovenclean, you're free to choose how much work you take on and when you do that work; and we'll be alongside you every step of the way, providing all the support you'll need.
Who Are Ovenclean?
Ovenclean was launched in 1994 and has grown to become one of the UK's original oven cleaning companies, with a network of over 100 franchisees operating across the UK.
Our specialists provide a range of domestic oven cleaning services to various brands and models of electric ovens, gas ovens, ranges, microwaves, hobs, extractor fans and barbecues, using a no added caustic system which ensures customers benefit from a safe and hygienic procedure.
Getting started with Ovenclean
Established for over 25 years, our market-leading domestic cleaning franchise makes it simple and straightforward for you to start your own business.
You don't need any experience because you'll receive comprehensive training and be assigned a business mentor, meaning you have all the upfront support required to start generating an income from day one.
How much will you need to invest to get started?
The total investment required to launch an Ovenclean franchise is £14,995+VAT but with the different pricing options we offer, you only need £10,000 + VAT of your own funds to start your business.
How do you know whether this franchise will work for you?
Even though you'll be your own boss with Ovenclean, you definitely won't be going it alone – we put everything in place to help you reach customers directly so you can benefit from repeat business, a loyal client base and instant cashflow.
The Ovenclean franchise model can be adapted to suit your current lifestyle and future aspirations, so you can create a business that's tailored to you. Whether you're looking to spend more time at home or want to build your own empire – or you'd like to achieve a balance of both – you can do, with Ovenclean.
As well as offering practical and technical training in all elements of the service you'll deliver, we provide a course in sales and marketing, unlimited support from our head office team and supply you with a business mentor – an experienced franchisee – who you can call whenever you need to.
The Ovenclean franchise package includes all the essential components for business success, including:
Full sales and marketing support
IT and accounting systems
Technical training
Business mentoring
Digital marketing and PR support
Additionally, you'll benefit from the fantastic volume of customer enquiries generated through head office on your behalf – which equated to an average of over £30,000 worth of leads per franchisee in 2020, so you can get up and running quickly and profitably, with the reassurance you'll have a constant line up of eager customers.
What does success look like?
The beauty of running your own business with Ovenclean is that you define your own success. Whether you're happy to go it alone and work from a single van, or want to expand your network and operate several territories at once, the option is yours. No matter how you choose to work with Ovenclean, we'll help you reach your ambitions.
Behind the scenes with an Ovenclean franchisee
James Arthur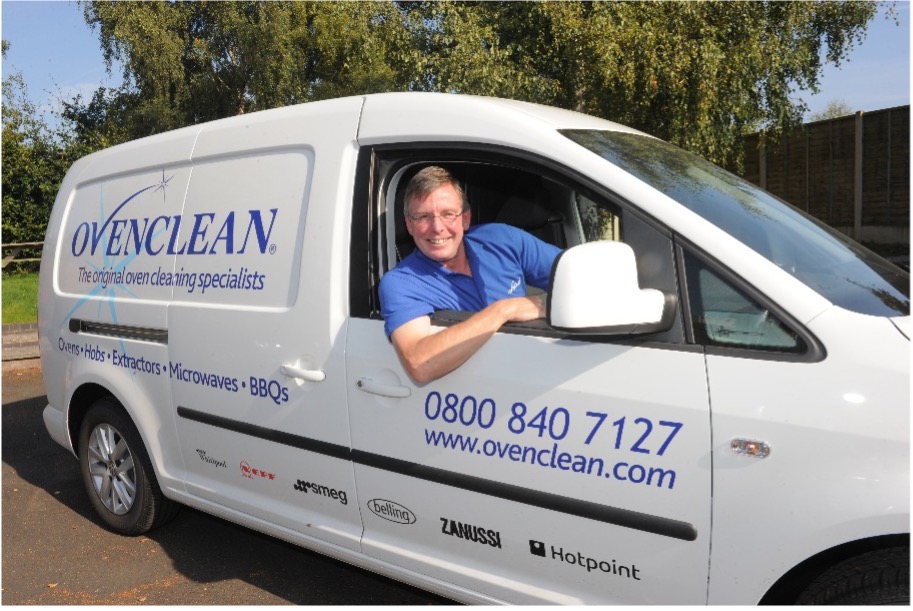 James Arthur has been a franchisee since 2014. Prior to becoming an Ovenclean franchisee, he had enjoyed a successful career, working in international event management before being appointed as Head of Fundraising for a national charity. After a company restructure in 2012 ended in a voluntary redundancy, James began thinking about an alternative, self-employed lifestyle which would give him more control over his own life and diary. Click here to watch our video to find out more about James' move to Ovenclean.|
Pam Patel
An uninspiring job role which focused on negative customer experiences left Pam unhappy in her career. Her supportive husband, who recognised how fantastic she was at working with the public, encouraged her to seek a new path. Together, they researched jobs where she could make a difference to other people, offering a service they didn't want to do themselves and which enabled her to regularly meet new people. They came across Ovenclean, which ticked all the boxes.
She said: "Ovenclean was totally different to what I had always done, and I was worried that I wouldn't get enough business through the door – there's a lot of responsibility with being self-employed.
"But when I enquired about an Ovenclean franchise opportunity in my local area with Franchise Brands, I got reassurance very quickly. I attended an open day where lots of experienced Ovenclean franchisees explained how they had come from boring careers and would never go back. It made me think I could do it, so we invested.
"I've started building my own profile, using social media to develop my brand locally, as well as newspapers and word of mouth recommendations. The business has grown quickly, and I absolutely love it.
"The exciting part is not really knowing what to expect from each customer. Sometimes I'm in and out within an hour, other times I'm there much longer. But whatever the case, the best part is the result. I absolutely love looking at my customers' faces when they see I've got their oven looking cleaner than they ever expected it to.
"The main difference for me since joining Ovenclean is that I wake up happy. I wish I'd done this 10 years ago. My husband pushed me to get to this point and I'm so glad he did. I only have to rely on myself, and I know that I'll do a good job. It's my business, my time, my happiness. And that's such a huge reward."
If you'd like to learn more about Ovenclean, request your free info pack below.