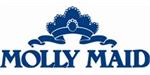 MOLLY MAID - Domestic Cleaning Franchise
The MOLLY MAID Franchise, the UK's leader in home cleaning is offering an exciting management franchise opportunity.
Watch Video
Finance requirements

Franchise Fee:

£18,975

Minimum Investment:

£5,000

Areas Available

UK
Profile
Join the most recognised brand in the UK's £3 billion home cleaning industry
We believe that everyone should have the opportunity to start their own business if that's their wish and dream. We pride ourselves on taking the ordinary and making it exceptional and we achieve this by partnering up with people who might be in ordinary careers but have this hunger for more. We work closely with them and provide the systems, processes and leadership development to be exceptional and achieve their dreams.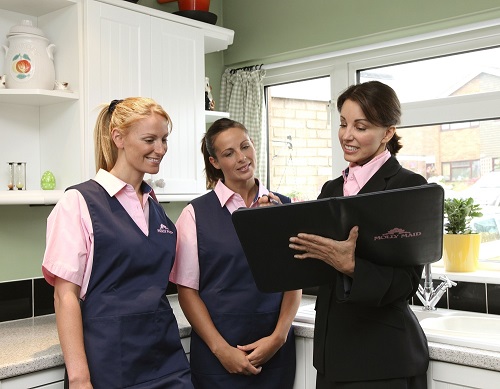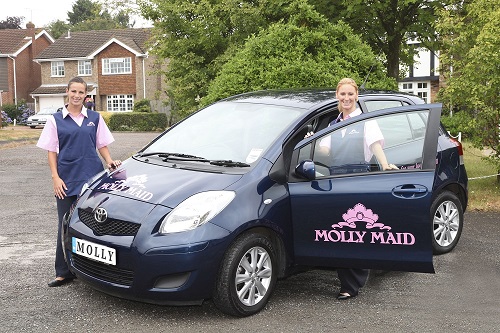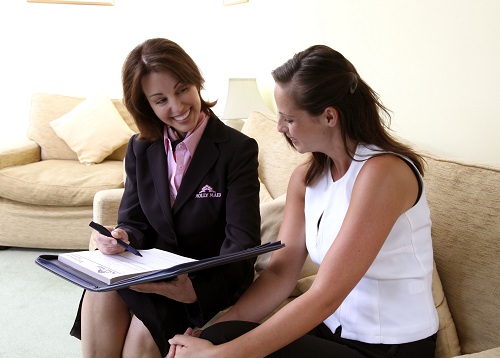 With the UK home cleaning industry worth an estimated £3 billion, MOLLY MAID provides a fantastic management business opportunity, offering you the opportunity to become your own boss, build a saleable asset and as a result achieve increased profit levels.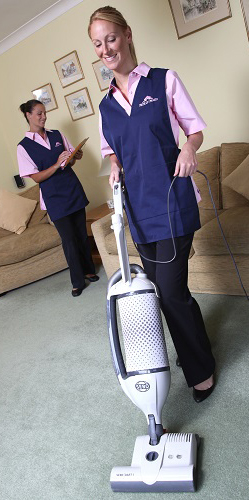 There are many reasons to become a MOLLY MAID Franchisee. As well as getting comprehensive training and being part of a successful brand, we look after all our people at every level and offer support to ensure you and your business succeed. We're also a proud member of the British Franchise Association and, as such, we adhere to its Code of Ethical Conduct.
The benefit to you is, you will be joining the most recognised brand in domestic cleaning with over 30 years of experience in the business. We know the home clean industry inside out, back to front because we've been cleaning homes in Canada, the United States, Portugal and Japan resulting in us completing over 60 million cleans in the past forty years. We understand our customers and how they're forever changing, so we can share with you our insights, to help you create a successful business with a healthy base of repeat customers.
Investment
The investment required to start your own MOLLY MAID Franchise is £18,975 with a further £12,000 working capital recommended.
We allocate £10,000 of that initial investment to fund your marketing activity for the 6-12 months. We know the importance of having a strong marketing plan and the impact it will have to ensure you hit the ground running. We organise all your online and offline marketing activity to guarantee maximum exposure.
Our incentive programme for all new Franchise Owners also works to motivate and reward you for all your hard work. If you hit four key weekly sales targets within the first 12 months £500, £1,000, £1,500 and £2,000 you will be rewarded with £2,000 additional budget to further strengthen your marketing activity and sales growth.
Franchise Package
Our five-step approach in the run up to your launch ensures you are fully prepared. One of the areas we take great pride in with MOLLY MAID is the level of support and training that is on offer at every stage of your journey with us.
From your first enquiry into the MOLLY MAID opportunity, Aaron Watson, Director of Franchise Support & Development will help answer all your questions and provide you with all of the information you require.
We will put you in contact with current Franchise Owners, so you can speak with them and gain an even greater insight. All of this will really help you to make an informed decision that is the right one for you.
Once you have decided that MOLLY MAID is the route you want to take, we will provide you with a template business plan and cashflow as well as an introduction to a specialist Franchise bank, if finance is required.
Once your application is submitted and approved we will begin pre-planning your marketing activity with you, before you join us at MOLLY MAID House for a week's comprehensive training. After your training you will then be assigned a Business Advisor who will be with you during your first week in operation to help you get the business up and running.
After that your individual Business Advisor, and all the Support team are available and on hand for any questions you might have, whether it be queries about staff, sales and marketing, customers or operations. You will have regular visits from your Business Advisor during the first year and subsequent years to help face any challenges and to help your planning for the months and years ahead.
With all this support and such a high demand for our service there really is no better time than now to become a MOLLY MAID Franchise Owner.