Minster Cleaning Services Franchise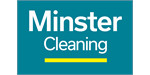 Minster Cleaning Services - Commercial Cleaning Franchise
The UK's largest B2B commercial cleaning franchise, providing franchisees with exclusive territories for management of office cleaners.
Finance requirements

Initial Franchise Fee:

£28,225 + VAT

Working Capital:

£40,000 to £60,000

Areas Available

Cambridge, Doncaster, Durham, Guildford, Leicester, London, Middlesex, Peterborough, Swansea - Network Size: 26-50 units
Profile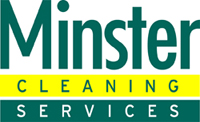 Minster…the tried and tested management franchise
A Minster Cleaning Services Franchise provides an essential business to business service – the management of office cleaning and allied support services – under contract. It is not a fashion or a trend but a utility, just like water and electricity supplies. It is permanent. All commercial premises must have maintenance services. The market is vast. We provide each client with personnel, equipment and Minster's expert management systems. Each contract is self-contained and managed by a franchised regional branch office.
Proven track record of success
Minster started in 1982 and now, with 44 branches nationwide, the group annual turnover is now approaching £40million and the top ten branches are averaging annual sales in excess of £1.7million.
The cleaning industry is virtually a utility with the current UK market value at over £4 billion and rising. Minster's impressive growth has meant that we are now the UK's biggest commercial cleaning franchise.
Minster is a Management Franchise
Our franchisees are special – we look for people with drive, ambition and determination to achieve their goals.
A 'people person' who is customer focused and totally committed to the business.
A motivator, you will need to lead, manage and direct a large workforce and by following Minster's operating systems you will be building a rock solid investment for the future.
How Minster Supports You
Our initial training programme is designed to equip you with the skills and know how to get your business off to a flying start.
You will receive initial training at our Head Office prior to your branch opening, encompassing Minster's unique marketing system, operational management, administration and accounting.
Minster's dedicated support team will provide further training after your branch opens. We run ongoing operational and health and safety courses for you and your staff. Our Accountant will guide you towards your financial objectives and our IT and marketing staff will ensure you are trained in Minster's dedicated operating systems.
The training and support doesn't stop here, it's ongoing and constantly reviewed. We feel it's important and critical to running a successful Minster branch. In addition, we also provide national franchise meetings, regional meetings, regional training courses, branch visits and telephone support.
Who's Ideal For Us ... Are you made of the right stuff?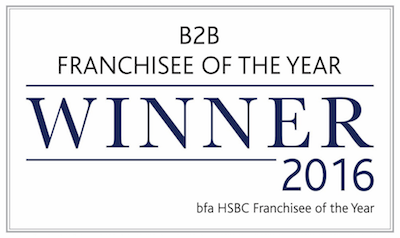 Determination
Energy
Resilience
Ambition
Total commitment
Management ability
Self-motivation
Adequate Capital
Current Resales
Resale opportunities are currently available in the following areas:
Derbyshire
Please enquire below if you are interested.
Available... Territories/Locations
Cambridge
Doncaster
Durham
Guildford
Leicester
London
Middlesex
Peterborough
Swansea
News
22 June 2012

 A franchise offers a tried and tested business model where failure rates are significantly lower than for independent businesses. But all franchises are not the same and the levels of support that franchisees receive can vary dramatically.Minster Cleaning Services prides itself on its track r...
22 June 2012

 According to managing director, Mike Parker, it is the high quality of their franchisees that has made Minster Cleaning Services the biggest franchisor in the UK commercial cleaning sector and a leading force in office cleaning:"Our franchisees have shown that resilience, determination and ma...