Kayakomat Business Opportunity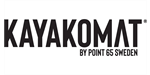 Kayakomat - Automated Kayak & SUP Rental Station Business Opportunity
The automatic kayak & SUP rental station concept that is low risk, low investment and low effort.
Territory Information
Location:

Edinburgh
Franchise Fee:

£5,200
Liquid Capital:

£5,200
Other Areas Available

UK and across Europe
Profile
The automatic kayak & SUP rental station concept that is low risk, low investment and low effort.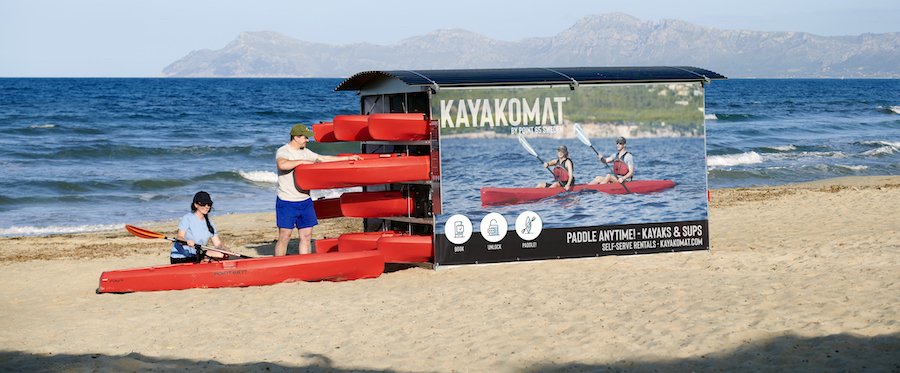 WHAT DOES KAYAKOMAT OFFER YOU?
KAYAKOMAT is the world's frontrunner in kayak & SUP (paddleboard) rental!
With a brand built on such a reputation, it's plain to see why entrepreneurs franchise with us. In just three years, we've set up over 200 stations...and we're still growing. It shows the strength of the tried & tested business model we offer you today.
We work largely independently, so you can reap financial and personal success from being your business's boss. We're here to give you training and support when you need it, so you're never alone, but you get to run things your way.
The word to keep in mind with KAYAKOMAT is 'low.' This is a low investment, starting at only £5,000 (approx.). It's also low effort, requiring only 4-8 hours per week. It's so simple that you can combine our franchise with other waterfront activities, professional or otherwise.
Franchising with us can be both an entertaining and profitable job, either part-time or full-time.
Our marketing is also exceptional, as our collective approach as an online network means we substantially impact a massive potential customer base.
Finally, ours is an eco-friendly business and part of the sharing economy, two vital and attractive elements these days. It's also a service that offers your customers obvious health benefits. What's not to like?
ACHIEVEMENTS
We WON the 'Upcoming Star' franchise prize in Sweden
Successfully set up 200+ stations within three years
Active in eight different countries
100,000+ bookings
WHAT DO WE ACTUALLY DO?
We don't just offer kayaks and SUPs; we offer freedom. The freedom to pick up any of our kayaks and SUPs whenever someone is in the mood to hit the water. They can book in advance or there and then on a whim.
KAYAKOMAT's self-service rental stations are open 24/7 and provide customers with a smooth and easy process. The customer(s) go online to book, collect from the appropriate station using the code sent to their smartphone to open the 'smart lock', and away they go!
Book. Unlock. Paddle! It really is as simple as that.
You don't even have to be at the rental station to assist customers, as it's all automated. It means you only need to put in low-level effort – a few hours per week will do.
Our rental stations are ideal for anyone who wants to get out on the water, be they alone, in a pair, a family or a larger group. It's also a service that works for beginners all the way up to those with more experience.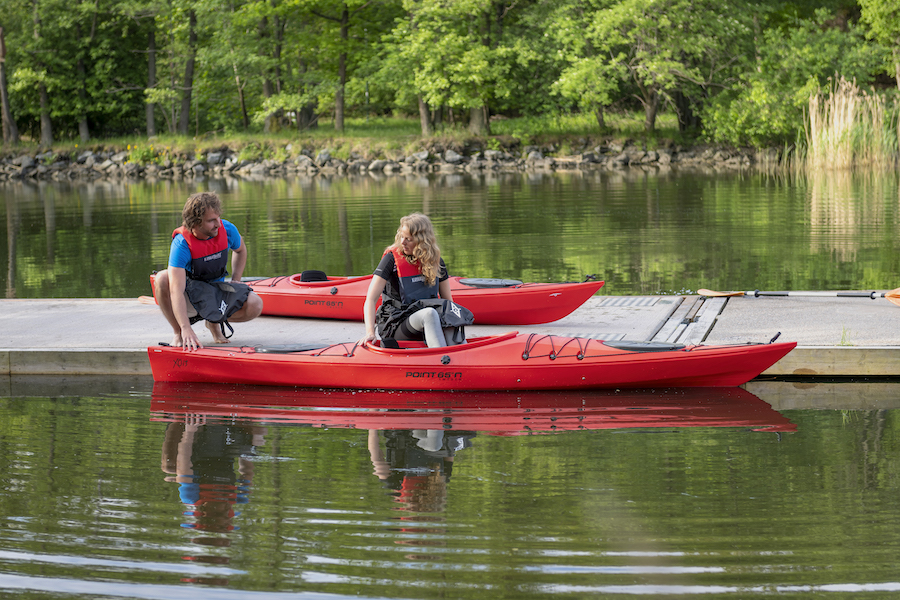 SUPPORT
KAYAKOMAT offers full training and onboarding for our operators, which entails multiple online onboarding sessions followed by a physical meet-up in Stockholm where all operators can come and meet.
We also have a dedicated team for ongoing phone and email support throughout the journey.
You work for yourself but are never by yourself. Our success is built on your success, and that's something we take extremely seriously.
Regardless of the issue or question, you can always contact us for the help you need to see you through any obstacle.
WHAT DOES A 'DAY IN THE LIFE' OF A FRANCHISEE LOOK LIKE?
The operator's tasks include:
Being active in the local community, especially on social media. An online presence is vital.
Regularly inspecting the kayaks and SUPs to ensure they're clean and in excellent condition.
You can also continuously sell your SUPs and kayaks after use and replace them at an excellent profit to ensure high-quality equipment.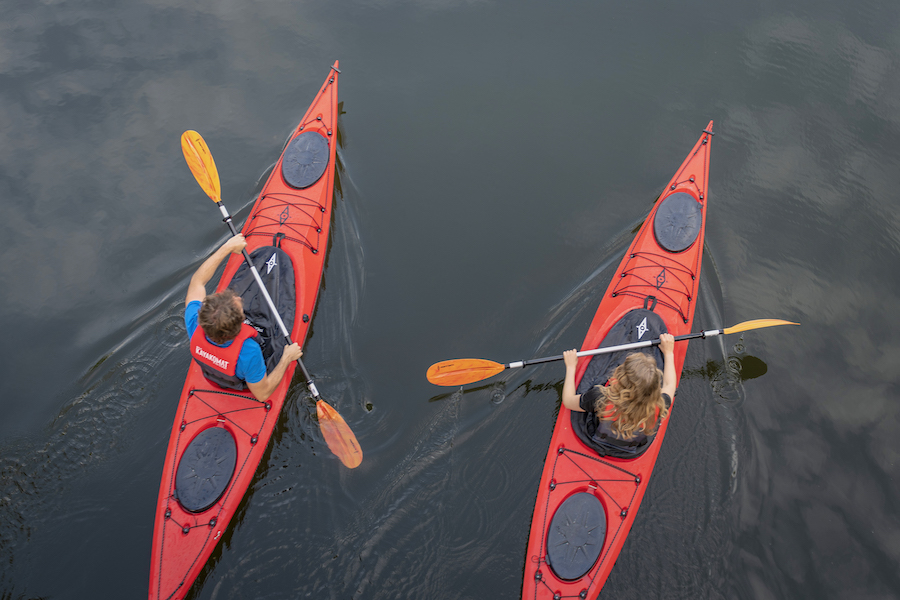 FRANCHISEE REQUIREMENTS
Who can become a KAYAKOMAT franchisee? Almost everyone!
A few random examples include:
Employees
Civil servants
Students looking for a fun and profitable side hustle
Parents with teenagers looking for a cool summer job
Campsites, hotels and restaurants by the sea seeking extra income and great value for their customers.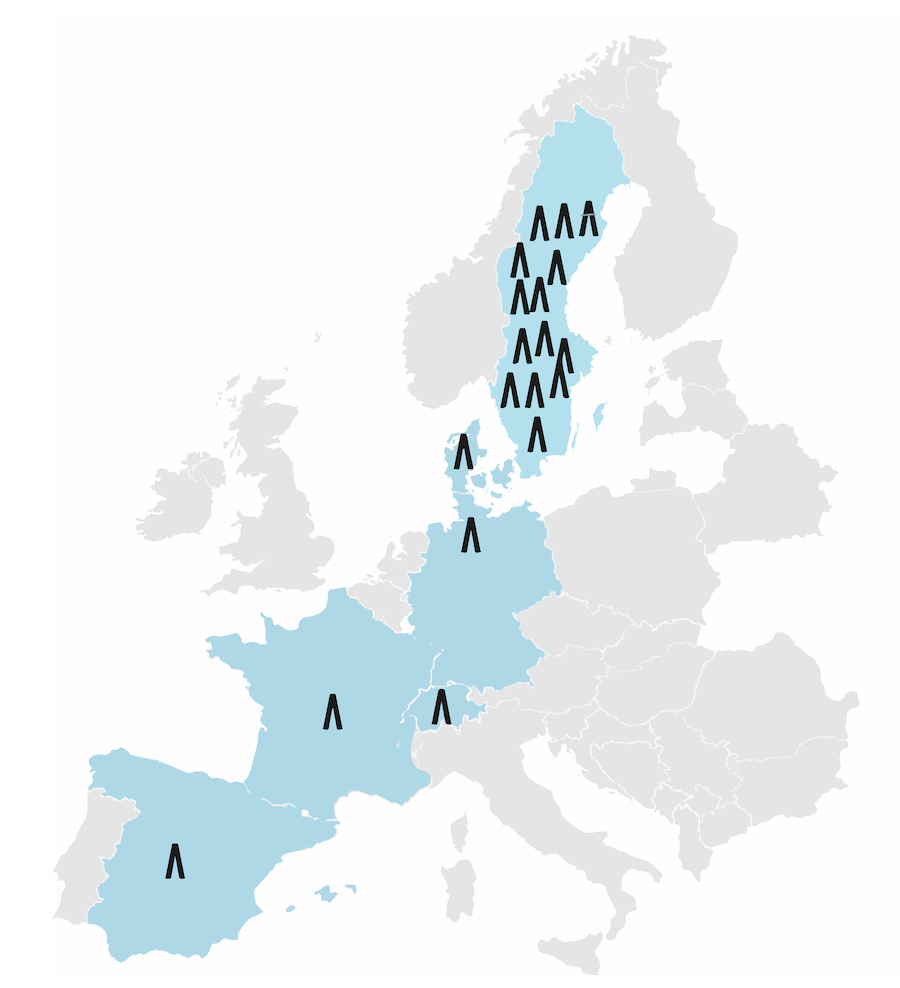 TESIMONIALS
"My goal is to become more independent and control my time and how I work."
- Elias, franchisee (four stations)
"My goal is to be involved in and contribute to the experiences of the local community."
- Christina, franchisee (one station)
FINANCIAL INFORMATION
Franchise Fee: £5,200 (€5,800)
Minimum Liquid Investment: £5,200 (€5,800)
Minimum Liquid Investment: £5,200 (€5,800)