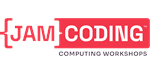 Jam Coding - Computer Workshop Franchise
Jam Coding is one of the few franchise opportunities that are powering through the current crisis by pressing 'enter'.
Watch Video
Finance requirements

Franchise Fee:

£19,950 + VAT

Areas Available

UK
Profile
Do you want to 'reboot' your career into something exciting, rewarding and lucrative?
With Jam Coding you can build a profitable future by inspiring children in the digital era…

Jam Coding is a franchise at the forefront of education in the UK. It brings you this exciting opportunity to shape children's futures, by running technology-based workshops to teach the basics of coding, robotics, 3D animation, stock motion and so much more. It gives you the tools and training to turn something you enjoy into a successful career and really make a difference to our future generation.
Getting you off to the best start…
Your success is our foundation. So, to reduce any risk Jam Coding offer every franchisee a guarantee to set up your first 5 school contracts from your business launch. This means you can quickly and easily establish your customer base and start getting an income straight away. This is our promise to you.
You can expect to earn…
*These are examples of figures previously achieved.
What we do…
Teach the future!

"We live by the ethos of shaping children's futures by learning the basics of computer coding, whilst having loads of fun at the same time". Roger Grogan – Director at Jam Coding
Digital intelligence is more than being able to code or use a computer. It also extends to safe usage, the digital opportunity and digital resilience. We believe that young people should be educated in all digital skills in order to prepare them for their future in this ever-changing world.
At Jam Coding, we make a difference to children's lives everyday - we see digital ability as an essential life-skill and one that taps into the imagination of children, allowing them to explore a more challenging route to education.
"Jam Coding have come into our school and within a few sessions elevated the quality of work in computing. The children have loved the sessions which are far more sophisticated and challenging than we could have managed ourselves. Well worth it!" S. Lawman - St Joseph's, Withnell
Who are we looking for?
You may be a teacher who loves working with young minds. Or, perhaps you work in IT and feel there's more to life than telling people to turn it off and on again. The bottom line is, even if you have no computer or teaching experience, with Jam Coding you don't need it. Our training and support are everything you need to succeed with this business in a box.
Here are some of the qualities that make for a successful Jam Coding franchisee:
Be determined to grow a thriving business for themselves
Be passionate about helping young people
Be able to manage staff and customers as an excellent communicator
Be motivated and have a positive, can-do mind set
Be organised and strategic in their approach to work
Be able to follow processes to help themselves succeed
Be fun!
How you will be supported…
When you become a Jam Coding franchisee, you're not just buying a logo and website, you are investing in your future and the opportunity to run your own business with the specific experience, knowledge and support required to succeed in it.
Becky Jackson - Business Area Manager
"The appetite for Jam Coding is phenomenal. For parents and schools to know they can access our fun, safe and educational programs is a refreshing change from the usual menu of programs and services they are able to access.
The business model is unique and means that we can help schools with their entire provision without the need for heavy investment in upskilling and resources."
Listed below are all the tools you will need to accomplish your dream. How do we know? We've put the work in. We've been through the highs and the lows, overcome the challenges, and perfected our business model over the past six years, so that now you don't have to, you can enjoy the journey and take it in the direction you choose...
What you get for £19,950+VAT…
A home-based business model with low overheads
A minimum 200 primary school territory
A 3-week training package
On-going sales support & training
5 school contracts guaranteed, ensuring early income
The Jam Coding business management training program
Full product and service training
Client Relationship Management software training
Equipment, (software and hardware) to run up to 2 workshop groups
Jam Coding Stop Motion and Robotic equipment
All literature, stationery and tools required to run and monitor your business
Your insurance policy for year 1
Membership with the Federation for Small Businesses for year 1
A 5-year saleable franchise agreement with the option to renew
When you invest in a Jam Coding franchise, you become part of a community of like-minded people who want to change children's lives for the better. At the same time, you can improve your own lifestyle and have all the benefits of being your own boss.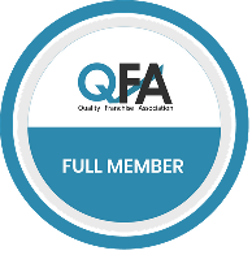 Jam Coding are proud members of the Quality Franchise Association.