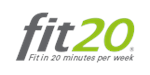 fit20 - Fitness Studio Franchise
A great opportunity for entrepreneurs to build a career in the evergreen fitness sector!
Finance requirements

Franchise Fee:

Starts from £15,000. Larger territories are available from £50,000

Areas Available
Profile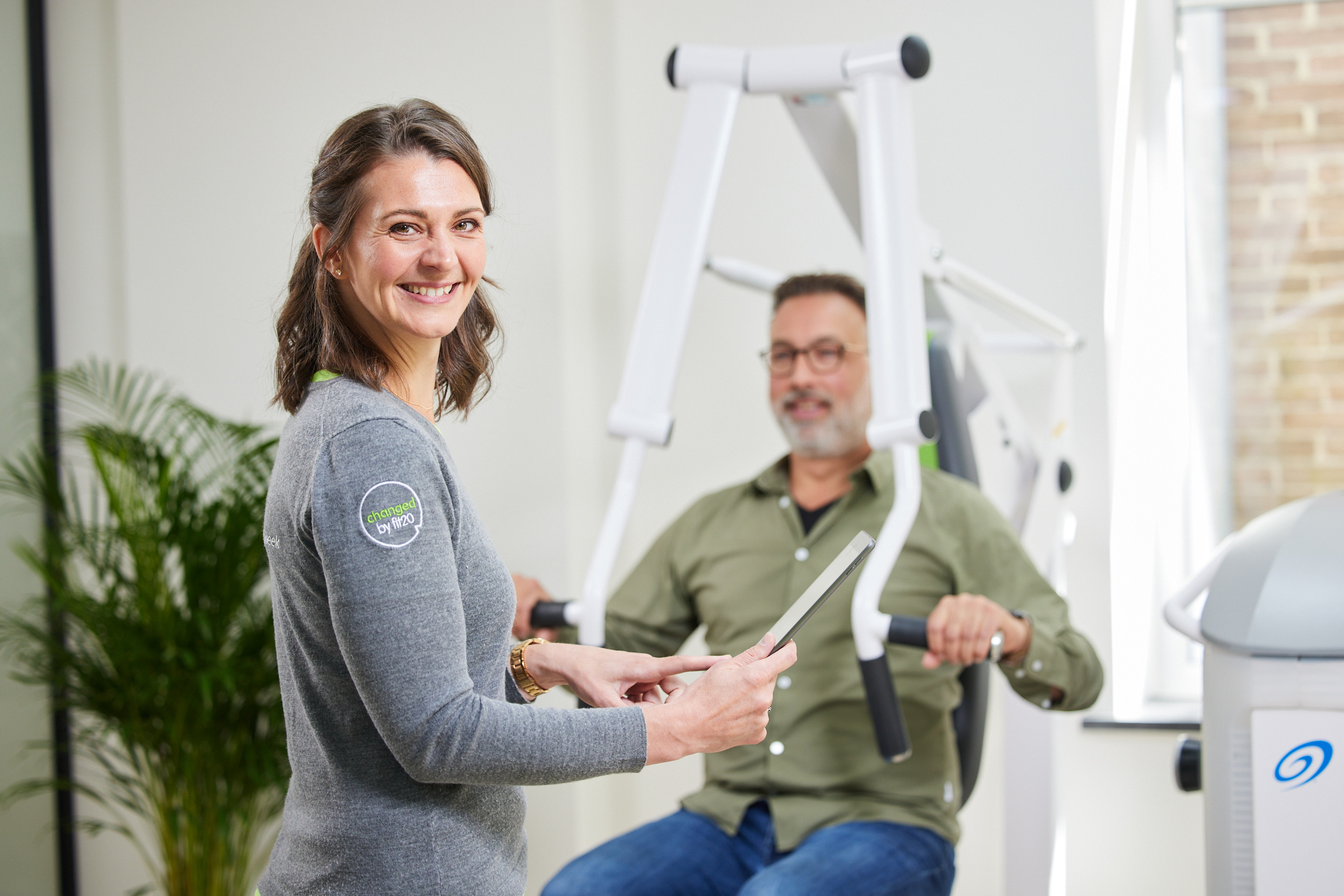 An opportunity to earn a six-figure income while working flexibly and helping others to improve their health and well-being
About The Company
Launched in 2009, fit20 has enjoyed tremendous success. In 2020 we were voted the #1 Franchise Brand in the Netherlands. Now we operate in ten countries, with 160 studios and more than 19,000 members worldwide.
We are now offering you the unparalleled opportunity to join our award-winning, fully established and rapidly growing international brand.
fit20 is naturally socially distanced, hygienic and appeals to those who do not want to visit a traditional gym multiple times a week. Our scientifically proven formula for fitness is enjoying unprecedented growth as the UK lifts out of lockdown.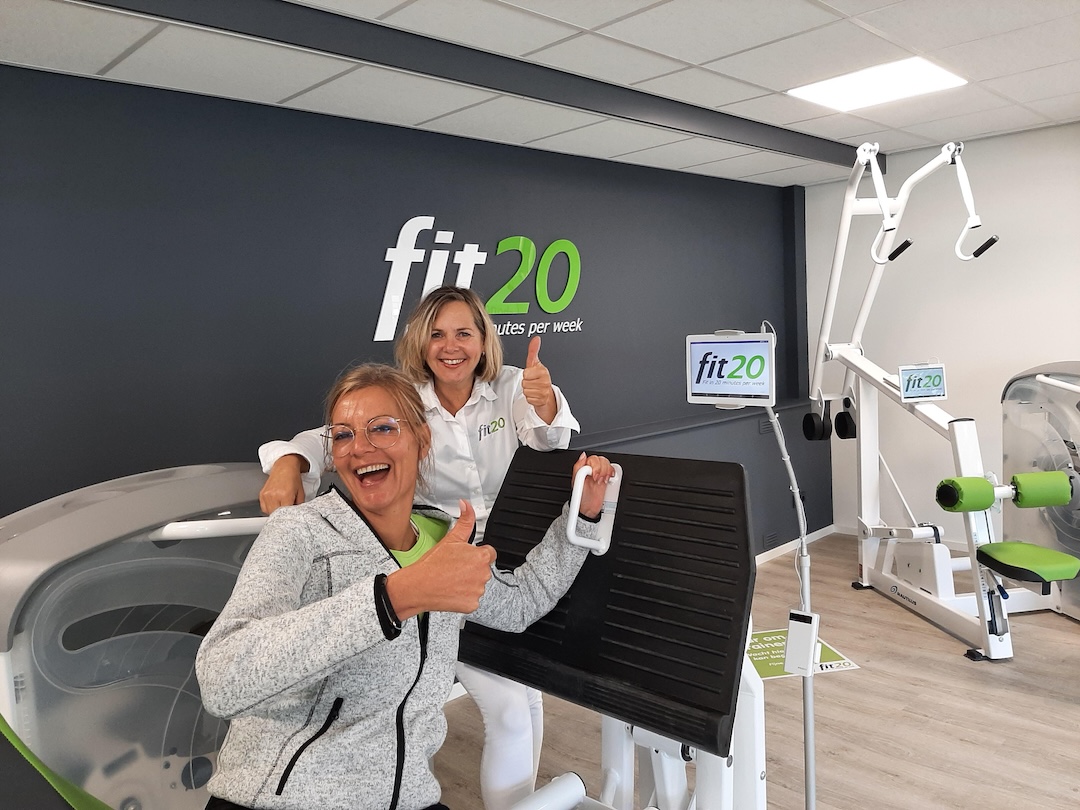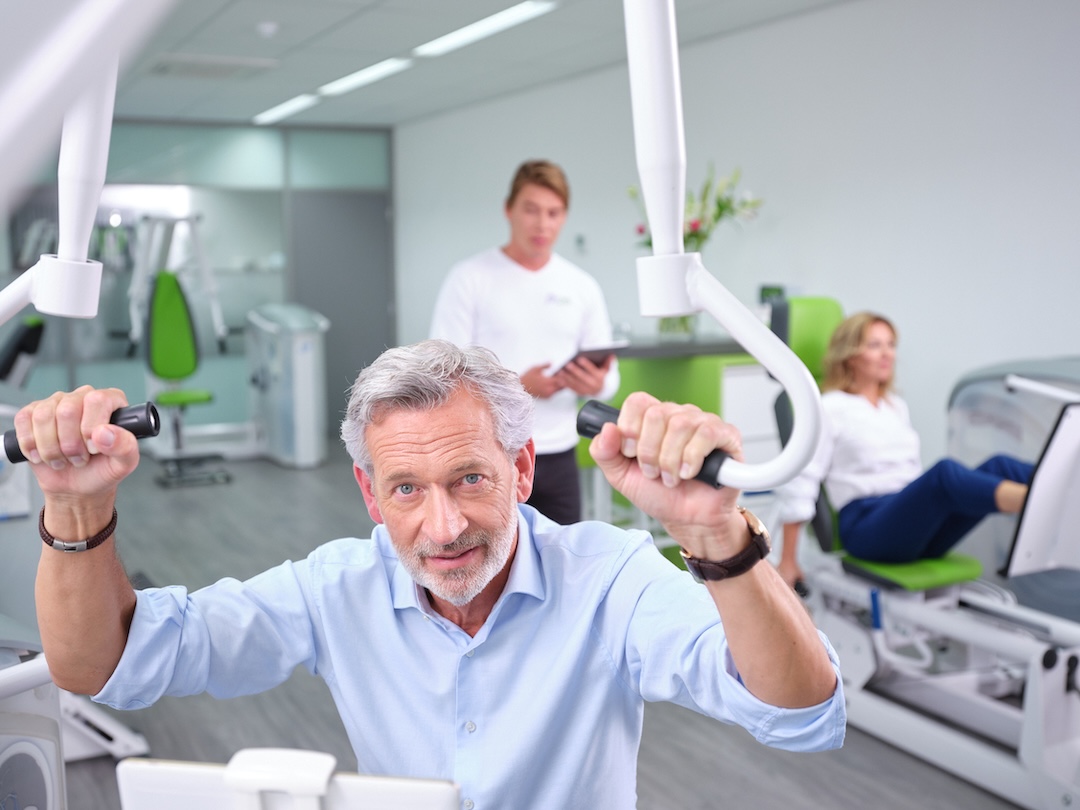 Why Choose fit20?
With highly effective training, a minimal demand on time, and inviting studios providing one to one attention, fit20 is transforming the gym industry. A naturally socially distanced and hygienic concept, which appeals to members of the public who do not want to attend a traditional gym multiple times a week, but still want to improve their health and fitness. UK fit20 studios are seeing unprecedented growth in studio membership, which is up nearly 50% on pre-lockdown highs.
Founded in the Netherlands, fit20 is the new approach to fitness that has spread across Europe – the UK, Belgium, France, Germany – and beyond into the US, the Middle East, New Zealand… and we're still growing!
Are you passionate and keen to help people live longer, healthier, and happier lives? Perhaps you have ambitions to start your own business? Or maybe do something fulfilling for yourself that provides a healthy work-life balance with a six-figure earning potential? Maybe you want a new challenge or are looking for an investment opportunity?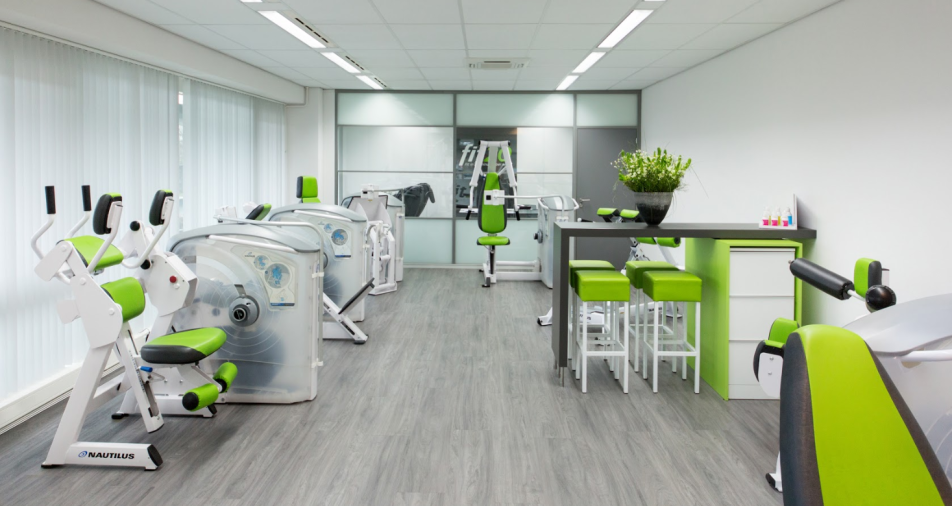 Whatever your reason(s), fit20 is the first option you should consider.
Comprehensive training is provided in our business systems and through our fit20 Academy for Personal Trainers. You don't need previous experience in the fitness industry.
15,000+ members visit us every week, and our fitness instructors have clocked up more than a million training sessions. We have the know-how, business model and experience to make a massive difference to our members and our Franchisees.
You will receive the very best support setting up your studio, from finding the best location, designing your studio & fitting it out to marketing for the big launch.
Testimonials
"I can honestly say I'm glad I bought a fit20 franchise; I am already looking at opening my third fit20 studio!"
- Kieran Igwe, fit20 Farsley & Moortown, Leeds
"I have lost weight, toned up, have a lot more strength when walking and have increased my confidence in my overall body strength. My breathing is better, my Osteoporosis has improved… [I] feel like I have stronger bones and have more confidence in my ability to exercise. I feel far more balanced and stable than before and I look and feel slimmer."
- Eleanor, fit20 client
What Does fit20 Do?
'Fit in 20 minutes per week!'
fit20 offers, as the name suggests, a 20-minute weekly training session for each member one on one, or in a duo, with a fit20 personal trainer.
The fitness industry is enormous, and fit20 has managed to do something extraordinary in developing a unique and effective approach, securing a niche in the market. We help people who don't have the time or the inclination to go to the gym multiple times a week to become stronger, fitter and healthier.
We offer an initial free training session so that people can see for themselves what's involved, and there is never any pressure on them to join up. The results are real and have led to our expansion across the world.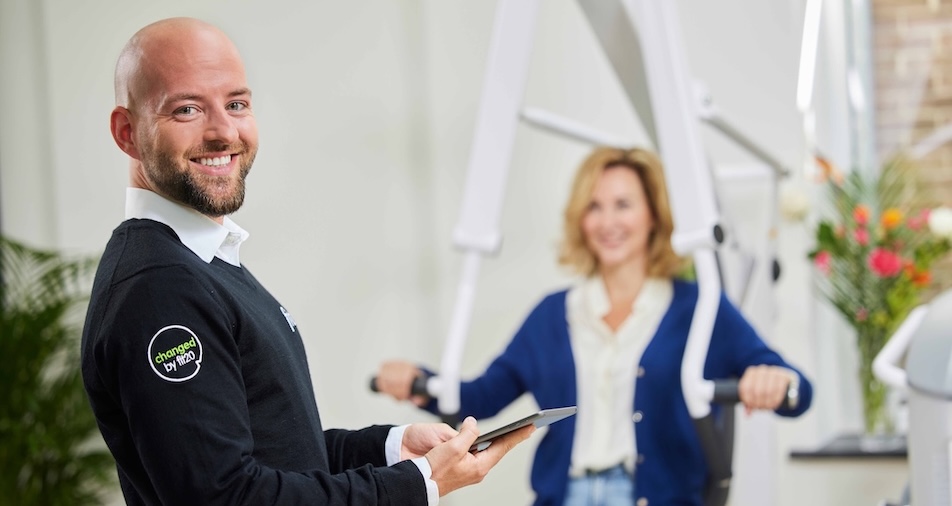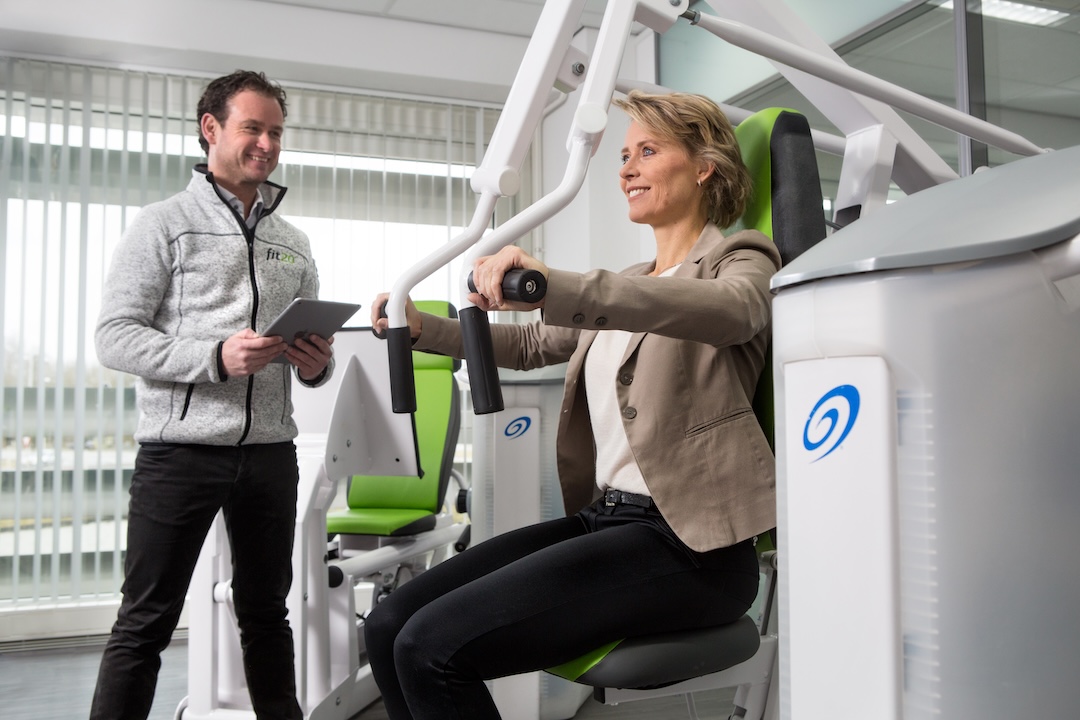 Benefits
The chance to run a business but as part of a recognised brand, so you are never alone.
Proven, easy sell system and approach to fitness unlike anything else on the market.
Over 120 studios across Europe, so you know you are part of a successful, proven business model.
The chance to build a career in an area that makes a genuine difference to people's lives. So many people want to get fit; fit20 offers a revolutionary new way of doing this in an attractive way to many potential clients.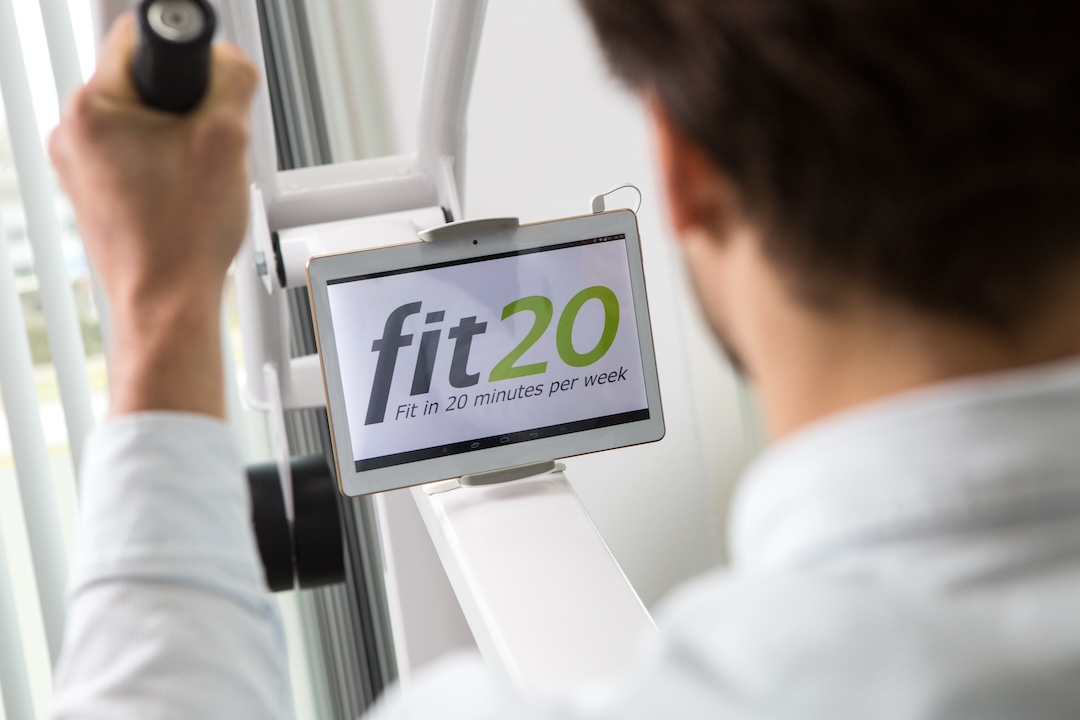 Financial Information
Franchise Fee: Starts at £15,000. Larger territories are available from £50,000. Other costs may be involved with the fit-out for your new studio.