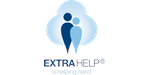 Extra Help - Home Help & Domestic Cleaning Franchise
Extra Help is a low-cost, high-returns franchise business that offers a flexible range of services.
Finance requirements

Franchise Fee:

£10,000

Minimum Investment:

£10,000

Areas Available

UK
Profile
The award-winning business network that is bringing top-quality service to the home-help sector!
Extra Help is a multi-award-winning franchise network that provides home-help and domestic cleaning services to many different types of people, including:
The elderly
Parents
Working professionals.
Our services include cleaning and gardening, companionship and respite for carers, dog-walking, meal preparation, helping out with children, and so much more!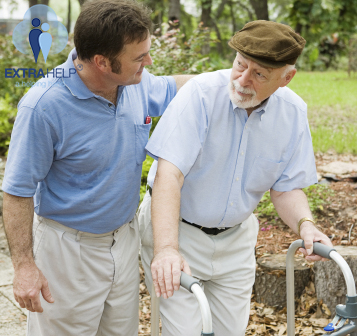 Founded by Claire Robinson, a single mum and entrepreneur passionate about helping others, Extra Help currently has 35 franchises operating throughout the UK. An astonishing 3.5 million homes now have access to Extra Help's home help and cleaning services.
The Extra Help business model is simple but highly effective. As a franchise owner, your role is to find your clients and recruit suitable home-helpers to respond to their requirements. Home-helpers are self-employed, so there's no payroll to manage.
It's a flexible business that you can grow at your own pace whilst making a massive difference in people's lives. You can choose to work as many hours as you want, meaning you will enjoy a healthy work/life balance.
"I can't imagine a better way of running a business that is so worthwhile as well as giving me the flexibility in my work-life balance that I want."
Heather, Monmouth
Why Choose Extra Help?
Extra Help is a low-cost, high-returns franchise business that offers a flexible range of services, enabling you to respond to your local community's needs.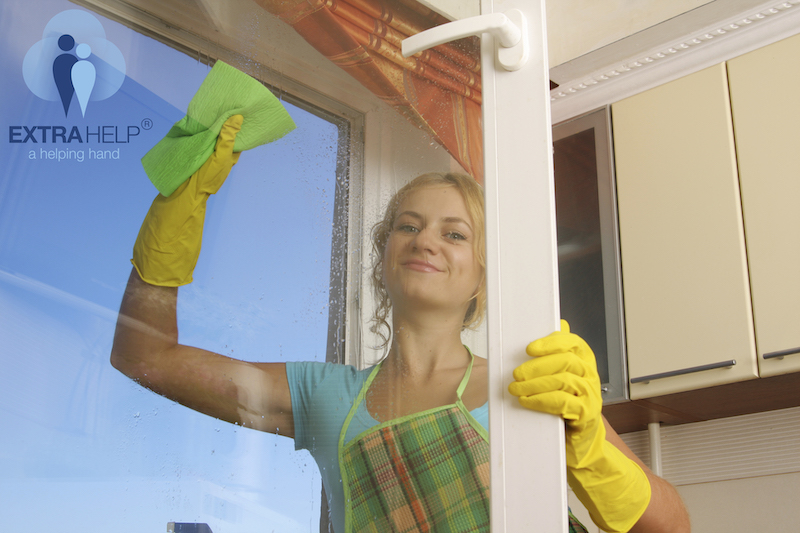 You'll receive all the support and training needed to get started straight away. We take out all the hassle by providing you with:
A full Operations Manual
An email address
Local optimised page on our website and phone number, along with access to our CRM system
5,000 leaflets to get you started with your marketing and more.
Extra Help is the perfect choice for someone who has a genuine passion for helping others and wants to run a recession & pandemic resilient business, providing essential, day-to-day help to people who really need it.
What Does Extra Help Do?
Extra Help is known for providing reliable and trustworthy help in homes across the UK.
Whilst we help many different types of people, we have a passion for helping the elderly and vulnerable remain independent and stay in their homes. This means that as well as providing cleaning services, we also deliver much-needed companionship, meal preparation, transport to social and medical appointments, etc. We bring clients the reassurance that they, or their loved ones, are in the best possible hands by personally interviewing and reference-checking all of our home-helpers.
We are proud of our integrity and brand values:
Trust
Caring
Kindness
Personal
Individual
Security
Consistency
Quality
Helpful
Professional
Passionate about our business.
"So great being part of the Extra Help Family and sharing our experiences and knowledge across the company knowing that everyone is in the same boat helps massively."
Denise, Leighton Buzzard & Hemel Hempstead
Franchise Benefits
This is a low-investment and low-overhead business opportunity with high returns – you can realistically expect to break even within the first year. Many franchisees are currently bringing in over £5,000 per month.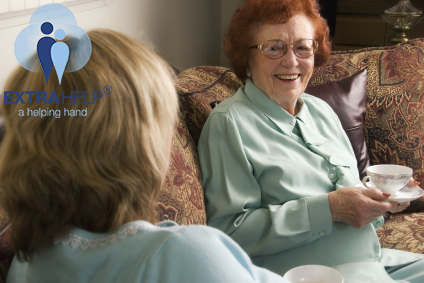 Access to a family-like franchise network that provides full training and all the support you need to run a successful, home-help business.
A proven, profit-making business model that is easy to replicate.
Modest, monthly fees that are fixed and won't increase in line with your earnings.
The ability to offer a flexible range of services enables you to establish multiple income streams and appeal to a broad target audience.
Franchisee Requirements
We seek franchisees who share our passion for helping people and look to build a rewarding, thriving business, providing valuable services to their local community. Extra Help is based on high moral standards, and our clients are often elderly or vulnerable.
Previous experience in the care or domestic cleaning industry is helpful (but not essential). However, you should be able to demonstrate a commitment to providing reliable and trustworthy service to your clients. You should have:
No criminal record and a current DBS check
Enthusiasm
The ability to follow a tried-and-tested formula
Good listening, communication & organisational skills
Commitment to follow the training programme
Basic computer skills
An understanding of the responsibility needed to provide services to elderly or vulnerable clients
A calm nature in the day-to-day management of your team, with the ability to resolve conflict if necessary.
"Being my own boss and working to my own timings. Being able to influence and control the quality of the product we deliver. Being part of a network of like minded people."
Rose & Chris, Bath
Testimonials
Imagine if you set up a business and found that, after only the first year, you were already bringing in a sizeable income. Is that even possible during a cost-of-living crisis? Sam Bee, owner of Extra Help NW Leicestershire, says it definitely is! In November 2021, Sam made the decision to ...