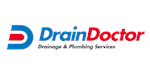 Drain Doctor - Plumbing & Drainage Franchise
Generate a 6 Figure Income with this Proven Management Franchise Model, in a Recession Proof Industry, alongside the UK's Most Trusted Drainage and Plumbing Franchise Company.
Watch Video
Territory Information
Location:

Brighton
Total Investment:

£85,000 - £100,000
Other Areas Available

Opportunities available in the UK
Profile
Build a 6 figure income with the recession proof franchise model.
Drain Doctor is the UK's #1 Franchise Opportunity in the recession resistant Drainage and Plumbing sector, providing essential services to homes and businesses nationwide since 1994. Drain Doctor has developed a reputation for customer service excellence over our 25+ year history, becoming the UKs most trusted drainage and plumbing company on TrustPilot
And now it's more affordable than ever before to join the Drain Doctor Team
Backed by the Franchising Global Superpower that is Neighbourly, Drain Doctor recognises that personal financial affordability is no reflection of ability to be a great franchise owner. And that's why we've launched the Drain Doctor Growth Assistance Scheme. This is an opportunity for Drain Doctor to assist the right person to join and grow their Drain Doctor business, even if they don't have the recommended £25,000 - £50,000 of their own liquid assets to invest.
*With this assistance above and the relationships with high street banks Drain Doctor are keen to speak with anyone with a passion for people and great customer service, with a background in management and/or marketing. You'll need around £15,000 of your own personal funds, and then Drain Doctor, Neighbourly and the high street banks can help you with the rest.
See why Drain Doctor is the UK's Most Trusted Drainage and Plumbing Franchise Opportunity
Drain Doctor is the UK's Most Trusted Drainage and Plumbing Franchise. With a 5 Star TrustPilot Rating*
Proud to be Full Members of the British Franchise Association
Listed in the Elite Franchise Top 100 Franchise's for the past 5 years
*TrustPilot Review correct as of May 2022
Could you be our next £1million+ franchisee like Rob & Sam Simpson?
"One thing that really attracted me to Drain Doctor was the ability to build a business that could achieve a truly worthwhile income. It's a solid business opportunity with comprehensive systems and support. Drain Doctor had the experience, the brand, and the growth structure that really gave me confidence in my investment."
– Rob Simpson, Drain Doctor East Anglia (£2million+ turnover)
No experience needed in this low-risk, high earning business
Drainage and Plumbing is an essential service and our franchise owners and their teams are proud to continue serving their local communities no matter the economic or political climates.
If you're passionate about changing the face of the industry and delivering an exceptional level of experience to your local community when they need you most. Then you're the type of person we're looking for.
Scale your business up to a multi-van operation and enjoy strong profit margins delivering a world class customer experience to your local community
Drain Doctor's determined self-motivated franchise owners are managers of their businesses, they're not getting their hands dirty doing the work every day. They concentrate on the growth of the business and employ a team of engineers to follow our proven service system to deliver great customer experience and profitability.
A Day in the life of a Franchise Owner might include:
Connecting with new customer

Team Meetings and Site Visits

Making and taking calls with both home and business owners

Organising and attending business/networking meetings

Dispatching and managing staff members
Maybe you're the next Ben Binns?
World Class Training and Support as Standard
As a Drain Doctor franchise owner, you'll receive comprehensive training, ongoing support, bespoke technology and marketing expertise, all driving your business forwards. You'll also benefit from the experience of other like-minded business owners in the Drain Doctor network, working together without competition. As part of the Drain Doctor Franchise Package you can expect:
Step by Step launch support and guidance with Drain Doctor's Sure Start programme
5 days Business Operation Training run by Drain Doctor's Business Development Managers
5 Accredited Technical Training – whilst we don't want you doing all of the work, we do want you to be confident and competent in front of your customers and staff. Our courses are accredited by the Water Jetting Association and National Association of Drainage Contractors
Our dedicated business development managers help you with all aspects of your business operation including:

Marketing & Sales
Management & Business Operation
Finance
Maybe you could get off to a flying start like Jessica and Tyrone – Launching in Feb 2022, they achieved over £65,000 in sales during their 1st 3 months in operation.
"Drain Doctor have held our hand every step of the way, from van and equipment procurement, staff recruitment, our business training and technical training for us and our staff members, they've been there right next to us"
"They're centralised digital marketing system has meant that we just needed to agree a budget to spend and let them do the rest. We could then spend all of our time and attention visiting businesses in our local community to introduce ourselves and offer our services. Of course, with a reputable brand like Drain Doctor behind us, those conversation were so much easier than had we started our business ourselves"
"We're delighted with our decision to join Drain Doctor and our first month's trading. We're now looking forwards to building on this early success with a 2nd van on it's way and we can already see the potential for a 3rd before this year is out"
Benefit from national accounts with some of the UK's best-known brands
Not only will you be given the opportunity to earn money by working with some of the best-known companies in the UK, you can also benefit from the superior reputation and kudos earned by working with these companies during your business conversations in your local area.
Join a global franchising powerhouse with over 5,000 fellow franchise owners
Drain Doctor is a valued part of Neighbourly, the world's largest group of home service franchises. With 5,000+ franchise owners, operating in 9 countries and serving 10million customers, Neighbourly really is the gold standard in this service sector.
What does this mean to you? As a Drain Doctor franchise owner, you will benefit from the economies of scale that a $3billion+ global company enjoys. Moreover, you can rest assured that your investment and future is in safe hands.
There are a select number of territories remaining, so don't miss out on an area close to you
Drain Doctor is a mature franchise network that has steadily grown over the last 25 years, as such there are only a limited amount of franchise territories remaining. Contact the Drain Doctor team to find out if your local area is still available!
Request your information pack today to learn more about franchising with Drain Doctor. If you like what you read, you can attend one of our regular Discovery Days and find out how you could earn yourself a six-figure salary in this future proof industry.
Videos
Benjamin Binns launched his business in April 2022 with no prior industry experience after finding the opportunity on Businessesforsale.com – watch and hear about Ben's experience with Drain Doctor.
Drain Doctor does 'so much more' than just plumbing and drainage, watch to see what makes us different.