Business Partnership Franchise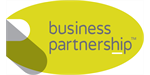 Business Partnership - Business Brokerage Franchise
Business Partnership is a national business brokerage, helping SME owners to grow and sell their businesses.
Finance requirements

Franchise Fee:

£25,000

Areas Available

UK
Profile

Since founding in 1979 Business Partnership has supported thousands of SMEs through the marketing and sale of their businesses. Collectively, we have sold SMEs in every sector, ranging in value from a few thousand pounds in value to many millions. In doing so, we have supported fellow business owners in our local communities.
Where you target your franchise will be where you are most effective. That could be high street, corporate, across all sectors, or you may choose to specialise in just a few.
Could you be a Business Broker?
At Business Partnership we fully understand the challenges our new Regional Partners (franchisees) face when starting as business brokers, after all we have all been where you are and have worn the t-shirt.
We bring decades of brokerage experience to your door and designed our package to give you the best chance of success.

What you need to be successful
Our franchisees come from the backgrounds you might suspect like banking and accountancy, but also some you may not, like engineering, marketing, wholesale and the care sector. Some have owned and sold their own businesses. Others have not. What makes them successful business brokers are some of these attributes:
An understanding of the fundamentals which make a good business
The ability to enjoy meeting people and building a rapport
Self-motivation and drive
A willingness to network amongst business groups
A desire to learn
A personal network amongst which you are well-regarded
Credibility in at least one business sector
Teamwork & Training
We may be a franchise but even the longest serving Regional Partners will seek advice from someone with specific expertise, and everyone brings something to the table. Whatever expertise and experience you bring with you will be beneficial. We then ensure the gaps in your knowledge to become a broker are filled.
Induction includes:
Soft start on fees to support your launch
10 full days training with senior partners
How to value a business
Converting prospects
How to sell a business
Regulatory considerations
Key information resources vital to your success… and more

Systems to do the job well
You can't run a modern business without flexibility and the systems that enable that. Business Partnership provides:
Bespoke, cloud based CRM and admin systems for a totally portable office. You just need a reliable broadband connection
2 brands. Business Partnership and Business Partnership Corporate which target different levels of the market
2 websites to support the brands
Marketing launch package
Ongoing mentoring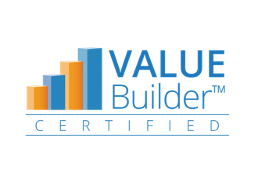 Additional income streams
Business sales are the backbone of the broker's role, but there are additional income streams. These include paid valuation work, acquisition searches and, once qualified, work as a certified Value Builder coach.
Fees & franchise renewal
Our minimum entry cost is £25,000. Ongoing fees are simple. We charge only a modest, flat, monthly fee regardless of earnings, so you keep the rewards of your efforts. When your initial 5 year franchise term is complete, you renew by agreement, at no additional cost.
Start your enquiry now
If you think this Business Partnership matches your skills and personality, make your enquiry and we'll send you our full franchise brochure by return.