Body Fit Training Franchise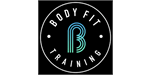 Body Fit Training - Health and Fitness Franchise
The opportunity to join Australia's fastest-growing fitness franchise as it expands nationally and internationally.
Watch Video
Finance requirements

Franchise Fee:

Minimum Investment : £130,000

Areas Available

UK
Profile

BODY FIT TRAINING – the Australian franchise that is on the cutting-edge of the multi-billion-dollar fitness market
ABOUT THE COMPANY
'The Cutting-Edge of Fitness'
Body Fit Training [BFT] is Australia's hottest, most advanced group training methodology, and it's now coming to the UK and Ireland!
We combine scientifically proven training techniques to reduce fat and create lean muscle in a variety of 50-minute sessions. Accredited coaches oversee these in a dynamic group environment.
We offer high levels of visual content showcasing our programs. These are shown on multiple digital displays throughout the studio, allowing our coaches more time to concentrate on our members.
Since franchising in 2018, BFT has launched itself onto the global stage with 330+ franchisees! Now is the time to start and run your fitness business with our franchise brand behind you all the way.
We're looking for either fitness industry "owner-operators" wanting to work in the business with a hands-on approach; or entrepreneurs keen to drive new sources of income by appointing studio managers on their behalf. Either way, we're sure you'll be impressed with the way we do things here at BFT.
WHAT DOES BFT DO?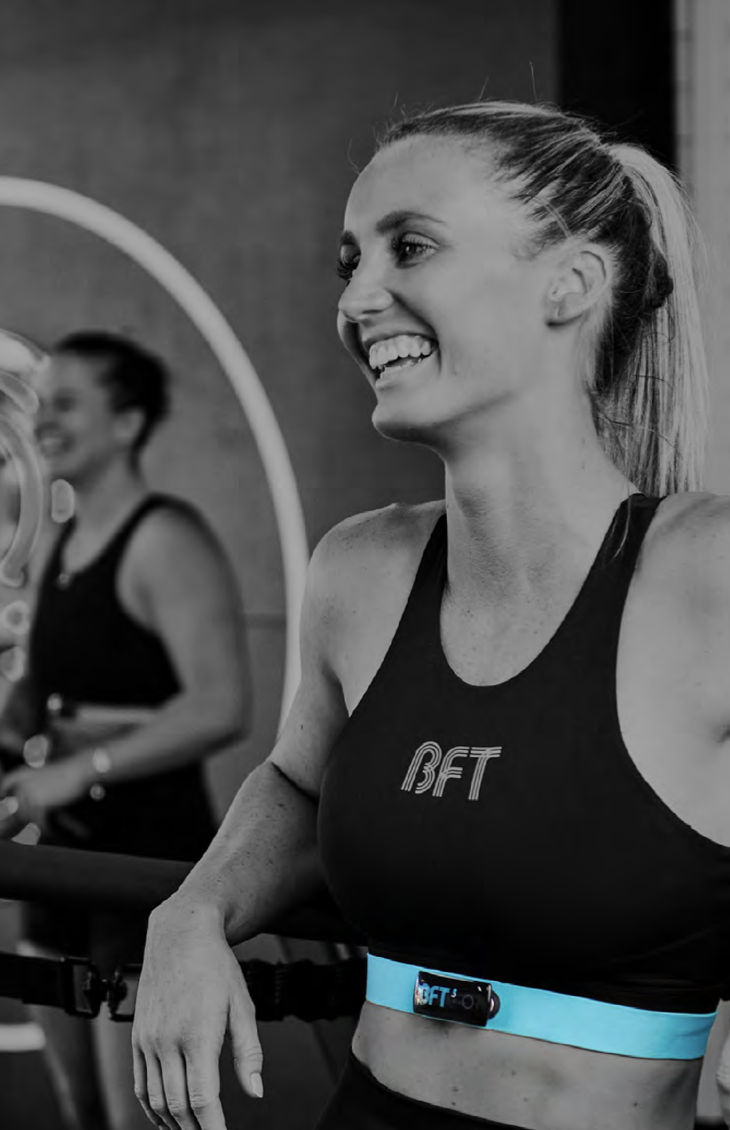 At BFT studios we offer our members:
Personalised service in a group studio environment.
A progressive functional training/group exercise model
Better value as we are more affordable than a PT every week.
A high level of service and member engagement.
High levels of visual content showcasing our programs are shown on multiple digital displays throughout the studio creating more member engagement and allows our coaches to spend more time concentrating on our members!
A strong sense of community. We want our members to enjoy coming here!
Our cutting-edge training methods make us a world leader. The best equipment and ever-evolving fitness programs put us always at the forefront of this exciting sector. Group Training has never been in such high demand, and this is the chance for you to join our global brand and operate your own studio(s.)
WHY CHOOSE BFT?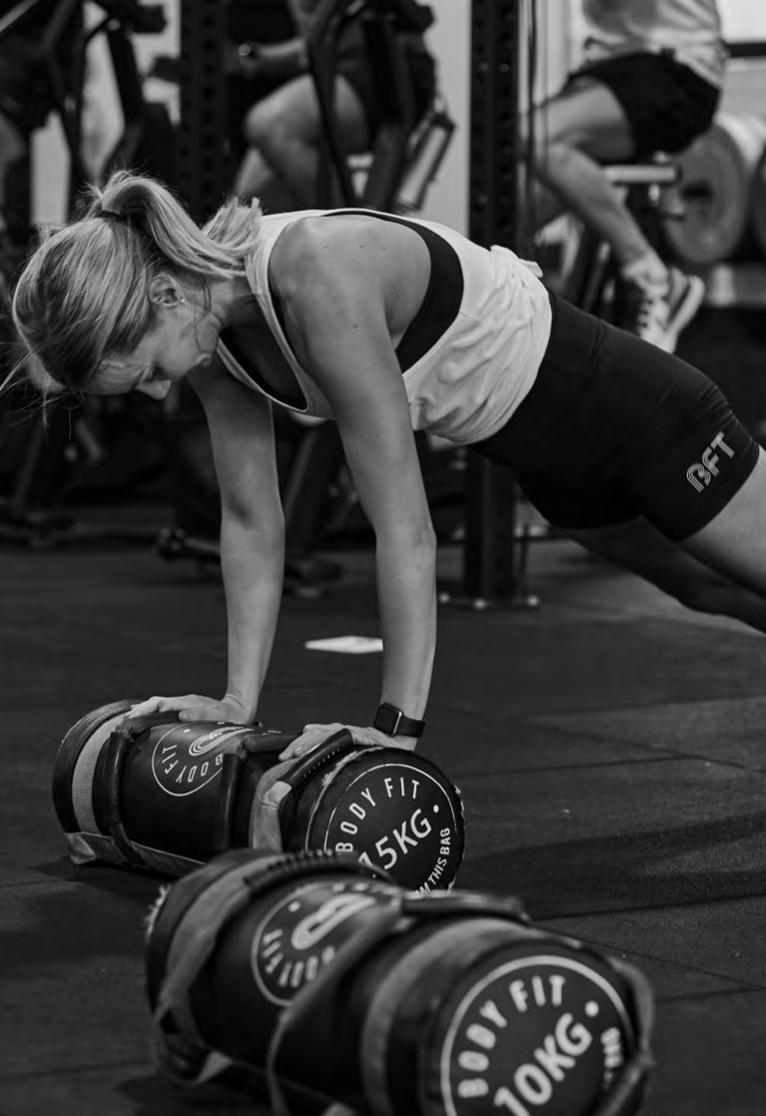 A PROVEN, ROBUST AND ATTRACTIVE INVESTMENT returns proposition with minimum break-even and cash flow positive timeframes. As evidenced globally, low set up costs and high margins create the right formula for success.
BIGGER, BETTER, FAIRER TERRITORIES. Generous, guaranteed minimum number of residents / office workers and demographic profile opportunity to secure the right footprint.
INDUSTRY LEADING, CUTTING-EDGE TECHNOLOGY developed over 4 years by the BFT Founder, together with the best partnerships in the fitness industry space. We work to ensure your members stay engaged and excited by our constantly evolving and developing programs.
THE BEST EQUIPMENT ON THE MARKET that is both reliable and will significantly enhance your offering and set you apart from competitors.
QUARTERLY TRAINING DAYS with industry-leading expert speakers, new releases of programs, new staff training and orientation of the BFT System etc.
ONGOING, 24/7 SUPPORT. From operations / logistics to basic HR, legal and P&L reporting information, so you know someone's there for you when you need support.
A PHILOSOPHY OF FAIRNESS ABOVE ALL ELSE where we operate with our franchisees in mind in everything we do. A "true working relationship" between franchisee and franchisor that isn't just rhetoric – it's at the core of how we do business.
BENEFITS
We offer an attractive short- & long-term cashflow financial model.
Flexible working hours – we can even appoint a fitness industry manager for you – giving you the perfect work-life balance.
Ongoing training & support.
Larger territories compared to elsewhere in this industry with better opportunities and significant value-adds.
A genuine working relationship between you and us in every sense.
Part of a recognised and successful global brand.
TESTIMONIAL
"As a BFT ambassador from the early days of expansion in Australia and then as the first USA franchisee, I could go on for days on how we created a truly premium training experience for everyone to be able to benefit from and a worldwide community that's uplifting and supportive.
First off the world class training methodology is unmatched. Science keeps them safe and seeing amazing results while the fun and enjoyment of each training session will have every member coming back every single day! Then the BFT community spirit and support you receive across the board from HQ and also other franchisees is what really makes this journey so simple and fun.
I've created a million dollar+ small business in less than 2 years and wow that's amazing, but I've got to tell you there is nothing more rewarding and valuable than changing another's life in a positive way. BFT has allowed me to do that every single day to over 300 people and I couldn't be happier for it!"
- Jacob Gise, BFT Santa Monica
"As a fitness professional for many years I was looking for the right opportunity to finally have a business of my own and be my own boss. I came across BFT on social media and was soon flying out to Melbourne to experience BFT and meet with the HQ team. We fell in love with the concept immediately and decided to bring BFT to Singapore.
BFT HQ are extremely helpful and supportive throughout the entire process, and their only interest is in our continued success. We exceeded our expectations and opened with over 200 foundation members ion Singapore!
BFT is a no gimmicks brand. It provides real fitness programs, driven by real fitness professionals."
- Ashleigh Appel, BFT Tanjong Pagar (Singapore)
"It has been a joy to be involved with [BFT]. They played a massive role in helping us avoid many of the pitfalls when breaking new ground in a saturated South Florida market… Their patience and support with us, a first-time franchisee, has been unwavering, and for that we are grateful.
My team and I are very proud to be the first brand ambassadors here on the east coast and I would gladly take a call to share my experience and highly endorse BFT to anyone looking to establish themselves in this industry with a product that will both profit and endure."
- Andy Pearce, BFT Fort Lauderdale
WHERE WE ARE AS A BRAND:
After launching franchise sales in April 2018, BFT now has over 250 open sites globally while selling over 600+ territories across 7 countries!
Snapshot below for 2023
250 operational studios - with over 600+ franchises sold globally
100+ BFT franchises forecasted to open over the next 12 months
Successful studios across 6 countries - Australia, New Zealand, Singapore, UK, Canada & USA!
We are also excited to launch our first BFT studios in Hong Kong and Spain + more in the coming months!
Studios that are 2 years trading have an average of 270+ members
BFT has been ranked 4th on the Australian Financial Reviews 2023 Fast Global List! This is a testament to our franchise network's dedication, our team's hard work, and the quality product we deliver to our growing member base.
Over the past 18 months BFT studios are opening with an average of 155 members on day one! ROI average globally is 18 months.
FINANCIAL INFORMATION
Exclusive marketing territory: £35,000
Minimum Investment : £130,000
Funding Available through a 3rd party.
Videos
Our first UK franchisees share their journey with BFT.
Come for the results, stay for the people!
06 July 2023

Come for the results, stay for the people!