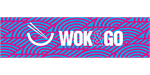 Wok&Go - Noodle Franchise
This is an unmissable opportunity in the food sector with a fast-growing franchise that is the market leader in the UK.
Watch Video
Territory Information
London
Profile
The Wok&Go Noodle Franchise Opportunity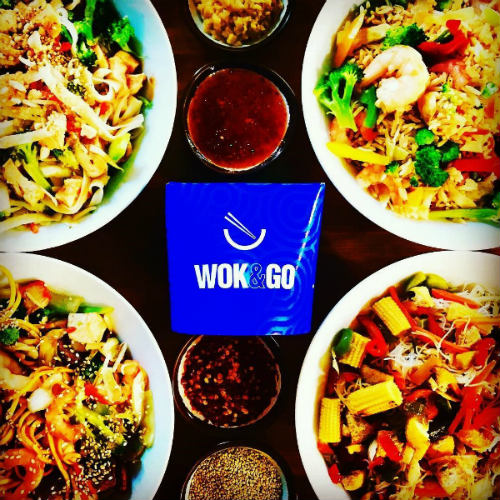 Opening in 2008, Wok&Go has since established itself as a fresh, Asian fusion food chain, blending the best in Thai, Malaysian, Indonesian, Chinese and Japanese cuisine. We have already opened franchises across the North West, North East, Midlands, Wales and South of England, and are continuing to expand our franchise brand in these regions and internationally.
Whether you come to Wok&Go with retail experience or not, or you wish to operate the store yourself or just invest in it, it is easy to set up a franchise with us – this is due to our extensive support system, which aids you in finding premises, securing funding, recruiting your team and running the restaurant to its full potential. Alternatively, you can invest in a franchise and have it established and run on a daily basis by our experienced team.
This is an unmissable opportunity in the food sector with a fast-growing franchise that is the market leader in the UK and that intends to remain so.
The Benefits Of Choosing Wok&Go
We use our own recipes, with all noodles cooked to order from quality and fresh ingredients in an open kitchen. Our range is complemented by our delicious rice dishes, salads, soups and Asian ice creams.
The concept fits within all main UK and international foodservice consumer trends: health, convenience, the quest for variety, speed, theatricality, and the popularity of Asian food.
It is an eat in, takeaway and delivery business model, meaning multiple revenue streams are available and it is also a de-seasonalised business.
Our brand attracts many different target groups including: students, shoppers, office workers and families.
The Wok&Go franchise is the fastest growing noodle bar in the UK with 22 sites and counting. We have a nationwide presence and we have tested our model in a variety of locations: mall, high street, retail park, residential.
To our knowledge, we are the only franchisor to offer a "managed" option where the Franchisor operates the store on behalf of the franchisee, offering a guaranteed return.
Training And Support Provided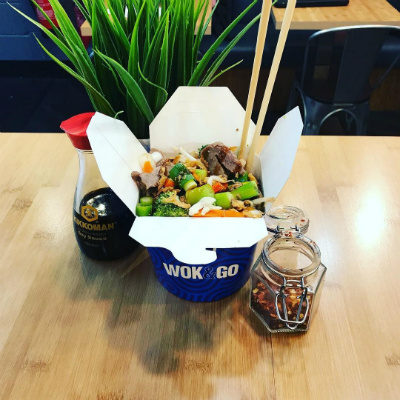 Over and above standard franchise support and training – we offer a comprehensive training programme and initial/ongoing operational and business management support - Wok&Go offers its franchisees:
A turnkey store solution including design, build and project-management. Wok&Go is one of the few chains not outsourcing this service, providing quality shopfits at competitive rates
Assistance with recruitment and training of chefs and back-of-house staff
An area manager assigned to the franchisee's store, visiting every 2 weeks
A national marketing programme comprising a specially-designed customer app with 18,000+ users.
The Ideal Wok&Go Franchisee
We are looking for qualified individual and corporate franchisees interested in joining our successful business. Primary target areas for development are in London, Manchester and the South of England and in proximity of existing stores.
Wok&Go's History
The spark that started the Wok&Go flame was a simple one: a love of the taste, aromas and overall experience of Asian dining in New York City. The idea behind Wok&Go is simple. We take the name seriously (and literally!). It's all about fresh, tasty food cooked to order in minutes. Wok&Go is fast food, but not as you know it.
We first fired up the woks in Chester in 2008. Our hearty noodle boxes, packed full with Far East flavours made us pretty popular.
It wasn't long before we were opening more and more stores. Today you'll find us across the North West, Yorkshire, Midlands and South East with our sizzling woks at the ready to bring you a taste of Asia.
News
02 November 2020

Despite the difficult period ahead for the restaurant and hospitality industries, Asian noodle bar concept Wok&Go is expanding its brand with 100 stores set to be open in the next 5 years. Pheby Food Concepts Group Ltd. founder and owner Des Pheby says that though this isn't the ideal time for any...
Case Studies
"I was looking for a franchise that offered me something different. Wok&Go hit the right spot, offering a great deal of flexibility in the managed franchise option. It allows me to get the best of both worlds as I am based in the USA and I have other business commitments. In fact, it's worked out so...
"I'm a big noodle fan myself. A few months ago, I had a conversation with João Lucas from BrandPlus and he suggested Wok&Go. I'm so glad I looked into it, as I received very good training and support and I'm incredibly happy with the final result. I think Wok&Go has a big future and I'm proud to be ...
Videos
A brief introduction to franchising a Wok&Go store. Let our business development manager, Shaun, explain a little about us!
Wok&Go is all about fresh, nutritious, tasty food cooked in front of your eyes and served to you in minutes.