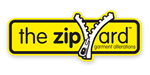 The Zip Yard - Alterations Franchise
Discover the incredible potential of being part of the largest and fastest-growing Clothing Alterations franchise in the UK & Ireland.
Territory Information
Location:

Salford
Total Investment:

£53,220 + VAT
Other Areas Available

Opportunities available throughout the UK
Profile
The Zip Yard is an award-winning, professional tailoring franchise network specialising in expert clothing alterations, repairs, and restyling.

About The Zip yard
The Zip Yard was founded in 2005 offering quality, fast and efficient clothing alterations to the public and local businesses. The Zip Yard has since grown across the UK and Ireland and now has 53 franchise stores due to the high demand among customers for high-quality, cost-effective tailoring services.
A Zip Yard franchisee manages a small team of people who carry out all the alterations so there is no need for you to have prior experience in seamstressing or tailoring to enjoy all the benefits of your own business. It is important that you do have some fundamental IT skills; some basic record-keeping and accounts skills
– or are willing, and able, to learn.
AND… We Are In Tesco's!
We opened our first store within the Stretford (Manchester) Tesco Extra on 10-Aug-21; in Nottingham's Toton Tesco Extra on 14-Sep-21 and in Hayes Bulls Bridge, Tesco, Southall, London in October 2021. These openings mark a new partnership which is being trialled in these 3 Tesco stores, offering shoppers access to repair, alter, upcycle or restyle clothes and home accessories, so they fit better and last longer.
It goes without saying that you'll also need to be organised, able to keep cool under pressure, and understand how important it is to have a strong work ethic. We will also fully train you on how our services are provided.
We believe that great-looking, long-lasting clothes shouldn't cost the Earth!
The services provided include:
Altering & resizing clothes
Repairs & restorations
Design & creation
Zip repair/replacement
Upcycling vintage & pre-loved clothes
Cushions & other home furnishings
Curtain Alterations

As there is no other bespoke tailoring franchise currently operating in the UK, there is ample opportunity for you to be able to secure the right location for your business.
The Zip Yard prides itself on highly visible, strong branding which goes a long way in separating us from our competitors in the High Street. Each of our shops are finished to the highest of standards and include every tool that is required for you to run a successful clothing alterations franchise – all you need is the dedication and hard work!
Training and Support
At The Zip Yard we pride ourselves on providing training and ongoing support for all franchisees that is second to none.
Training covers all the key aspects of running the business and your operational induction takes place at the Leeds store over the course of three to five days. Franchise owners will shadow an already successful franchise owner and their team and you will have the opportunity to ask any questions you might have.
The Zip Yard's franchise package includes marketing materials and marketing assistance, as well as support with your staff recruitment. A member of The Zip Yard team will be with you for your first week of trading as a mentor providing advice and guidance on everything from the front of house welcome, to practical information on pricing and repairs.
Our ongoing support:
While you will fully responsible for the day-to-day organising of the outlet, you will have the reassurance of having a fully trained member of the team available and ready to help out at any time.
What Makes An Ideal Zip Yard Franchisee
The Zip Yard is looking for more talented and motivated individuals to help grow the brand across the UK.
Our current franchise partners come from all walks of life; many of our most successful have no knowledge of the industry, you don't even need to have experience running or owning a business but, naturally, this would be a big advantage.
We provide you with a turnkey operation package which has everything you need to run a successful store. We support you in setting up your business, right through to ongoing marketing support and access to the wider Zip Yard community.

There's no need to worry if you are not a natural salesperson the customers will come to you! Our training and support is specifically designed to help you learn everything you need to know, and our business model is accessible and easy to pick up.
Your Investment
The Zip Yard franchise licence fee for is £15,000 (plus VAT), you will need to factor in the cost of your premises, and your preliminary stock and equipment – but don't worry – we can supply this to you at a preferential rate to help keep your start-up costs down.
The exact amount you will need to get your new business up and running will vary depending on a number of factors, such as location and property lease prices, however, based on a working average of the dozens of franchisees we have helped to start their own business, we estimate the cost of launching your own The Zip Yard store to be around £ 53,220 (plus VAT) excluding the property costs.
You may qualify for up to £25,000 per business owner via the Government backed Business Start-Up Loan Scheme, which will help you get your franchise up and running. We are happy to assist you to investigate this funding option.
The Financial Returns:
Exactly how much you can expect to earn from your franchise will vary dependent on a variety of factors like location and the local market. It also depends heavily on your own success in making sales, converting leads and enquiries, and the effort you put into your own marketing, however you should expect to break even by year 3.
Your Next Steps
If you can see yourself owning and running a The Zip Yard outlet in your area, get in touch with us today, your new future is only a 'click' away!
News
09 May 2022

The Zip Yard opens Alterations Services in 3 Tesco Stores The Zip Yard  franchise opened its first store within the Stretford (Manchester) Tesco Extra on 10-Aug-21; in Nottingham's Toton Tesco Extra on 14-Sep-21 and in Hayes Bulls Bridge, Southall, London in ...