The Lemon Squeezy Car Club Franchise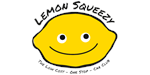 The Lemon Squeezy Car Club - Automotive Franchise
Subscribe & Drive' used cars offer a great alternative to high cost finance and leasing, especially during economic hardship. After a successful 3 years now is the time to franchise.
Territory Information
Location:

Northern Ireland
Franchise Fee:

£15,000, Early Adopters £10,000
Profile
LEMON SQUEEZY CAR CLUB franchise seeks entrepreneurs across the UK!
ABOUT THE COMPANY
The Lemon Squeezy Car Club provides local people with low cost used cars paid for by monthly subscriptions. It works in a very similar way to car leasing but without the requirement for credit checking or scoring, as all payments are made through Club Membership and subscriptions.
Despite the challenges of the pandemic and subsequent lockdown, the Lemon Squeezy Car Club has turned into an innovative success story, providing local communities with a much needed transport solution outside of a traditional lease or finance agreement. We call it Subscribe & Drive!
This is very much a small business opportunity; that provides a high degree of freedom and free time. It is super low risk as far as your capital is concerned as the vehicles always have a good underlying value if you ever need to sell.
Most people also qualify for the Government backed start-up loan for £25,000 that will get you started and if you are a couple that £50,000
Growing the business is straightforward and easily done through social media. This means we spend virtually nothing on advertising except a bit of time promoting ourselves through local social media groups and online marketplaces... It's EASY PEASY!
If you want to run a quality, low-cost, used car club in your town, reach out and talk to us today.

10 REASONS TO CHOOSE THE LEMON SQUEEZY CAR CLUB
It is a Subscription based business, which the buying public are fast becoming used to, Here in Bournemouth we are turning people away every week as we are at absolute capacity.
When facing economic hardship, people are going to be looking for alternatives to expensive leases on new cars and high cost finance, with interest rates going through the roof.
To join and drive a Lemon Squeezy Car locally is genuinely EASY PEASY!
There are no credit searches or credit scores involved and our membership terms are very flexible compared to leasing or car finance
It is a business you can easily run from home. It is also a low risk enterprise which you can run part time.
A business where 80% of the work is done by your car assets, not hard day to day work. You can run a car club on around 20 hours a week.
There is an amazing opportunity to get in early as a Franchisee. Plus we are creating two franchises for the price of one in that the second Franchise give you the opportunity to sell franchises, growing the network nationally. This opportunity shares 20% of the franchise fee the double franchise owner.
Right now the franchise fee is only £10,000 discounted from £15,000 again only for early adopters
If you have the ability or access to the funding required over two years to build a fleer of low cost used vehicles the ROI is exceptional.
Worst case scenario and running the Club does not work for you. Unlike many franchises where your entire investment is usually lost. Your underlying assets are quality used cars which there is always a ready market for and thus and exit if required.
WHY THE LEMON SQUEEZY CAR CLUB? ITS EASY PEASY!
The Lemon Squeezy Car Club is straightforward to start, grow and run. Put simply, it's about managing a small club of up to 40 people and cars.
You don't need car premises or any real space to park cars, as you will build the fleet slowly over the first year or two. All the vehicles are constantly out on subscription, so you will only ever have two or three waiting to go out. These will be taxed and parked up, plus you will be using them for your own use.
Lemon Squeezy has a special offer for all new franchisees: what would usually cost £15,000 is now only £10,000!
Lemon Squeezy is a brilliant second business opportunity, especially for sole traders or one-person limited companies. This is due to each franchisee having only 35-40 members, and the business can be efficiently run part-time from, say, your kitchen table using a laptop.
Another option is a couple running two franchise areas back-to-back, e.g., Bournemouth East and Bournemouth West. This would allow you to double the number of cars and members.
A third-party provider looks after the cars unless you are a mechanic and want to do this yourself, which is an even more profitable route.
If you have a good credit score, are perhaps a homeowner, and have access to good credit, you can fund your fleet's purchase cost over two years using a combination of Government start-up funding and asset financing.
You can make up to £58,000 per year with your own 'Easy Peasy' part-time local business. Or Double that to £116,000 if there are two of you. Take advantage of this offer and see if a franchise location is available in your local area.
WHAT DOES LEMON SQUEEZY CAR CLUB DO?
The Lemon Squeezy Car Club provides local people with great low-cost cars – similar to leasing or long-term hire – cars are paid for by monthly subscriptions with no credit score or check required.
By joining Lemon Squeezy Car Club, customers can drive a low-cost car for around £150-£250 per month over a three-to-twelve-month term or longer.
No credit check or score requirements
An affordable range of cars
Six-month warranty
5-star Facebook and Google reviews
Flexible terms 3- 12 months or longer if required
BENEFITS
Easy to run franchise. No hard, physical work is required.
It can be run part-time, giving you the freedom of getting your perfect work-life balance.
Work from home as no premises are necessary. No automotive or mechanical experience is needed.
If you are a Garage owner you also look after the maintenance and its even more profitable
You can use the Government start-up funding and or asset finance to create you fleet of vehicles and underlying equity value.
It's a low-risk franchise that's easy to exit due to its saleable underlying asset base.
You work with kind, genuine people – both your members and the Lemon Squeezy Car Club team.
FRANCHISEE REQUIREMENTS
You must be a good communicator and a 'people person'.
You must also be financially solid with a good credit score and access to asset funding and the Government start-up scheme (we will help with all of this).
TESTIMONIAL
"We loved being members of the club so much…from a member's perspective and decided at the [franchise] show that we wanted to become Franchisees too!!"
FINANCIAL INFORMATION
Franchise Fee: £15,000 Early Adopters Limited Availability £10,000
Minimum Liquid Capital: £25,000
Minimum Investment: £25,000