The Kleaning Company Franchise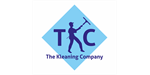 The Kleaning Company - Commercial Cleaning Franchise
A truly unique opportunity to join the UK's leading, bespoke cleaning service business. Share in our rapid growth & success.
Watch Video
Territory Information
Location:

Belfast
Franchise Fee:

£19,500
Total Investment:

£30,000 - £40,000
Other Areas Available

Only 21 areas available in the UK!
Profile
The Kleaning Company targets a unique niche within the cleaning sector, offering "after-build and sparkle cleaning" which provides a commercial cleaning service specifically for the construction industry, with specialist deep cleaning for buildings following the completion of a new build or redevelopment project.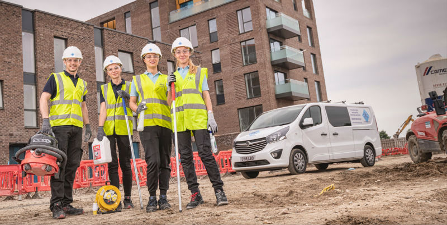 The company owes its success to identifying an invaluable gap in the market by providing after-build cleaning services, and is the UK's leaders in fulfilling this service. With an emphasis on providing highly trained, professional services, The Kleaning Company franchise has won glowing client feedback and a strong reputation behind the brand.
By targeting high value after-build cleaning projects within the construction industry, the Kleaning Company franchise has ensured great success and growth for its brand.
Combining its specialised skill with an untapped market opportunity meant that the Kleaning Company has grown rapidly since it began in 2012, and won high acclaim and loyalty from its clients.
Success in Uncertain Times
So why does TKC do so well in such uncertain times?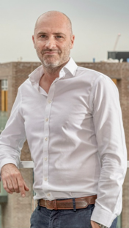 First and foremost, the market is huge. No one has yet calculated the exact size of the construction cleaning market however The Kleaning Company's Managing Director Daniel Twiselton estimates the after build cleaning market to be worth £600 million, he said "our clients budget around 0.5% of their build cost to cleaning so with construction output at around £120 billion a year we estimate this market to be somewhere in the region of £600 million which is 2.5% of the total commercial cleaning market estimated at £24 billion per year."
Daniel goes on to say "one of the main reasons for our success is because of our staff. We have a very high employee retention rate, way above average for the industry. This means our staff are happy and are well paid which gives us the confidence to invest time and money in them by training and qualifying them in construction related courses." He went on to add "by having staff qualified in SMSTS, IPAF, PASMA, First Aid etc gives us an edge over our competition. The industry has become so heavily focused, and rightly so, on health and safety it is vital to have industry recognised accreditations and qualifications to stand out from the crowd."
The Franchise Model
Only 21 areas available in the UK!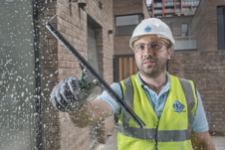 We are offering a truly unique franchise business opportunity to join the UK's leading bespoke cleaning service business with an existing corporate client base and share in our rapid growth and success.
Franchisees will be given an exclusive and agreed trading area. We have identified 21 franchise territories in the UK, each offering an excellent opportunity for the ambitious entrepreneurs to build a highly profitable and successful business in a large geographic area. We actively assist and support franchisees to grow sales revenues in their designated territory and will work collaboratively with them.
Our package includes:
An exclusive and protected geographic territory with access to the TKC client base.
Rights to use the TKC trademark and brand.
Right to use our experience, operating systems and methods.
Use of the TKC construction industry accreditations.
Comprehensive initial training with ongoing training and support– for you and your team.
Cleaning equipment and consumable products starter pack.
Advice and assistance with all aspects of starting your new business.
Advice on purchasing equipment and vehicles.
Sales generation support – initial and ongoing.
Sales and marketing materials plus a listing on the TKC website and social media promotion.
Access to TKC's preferred suppliers – including factoring services.
Assistance and guidance relating to legislation and health and safety.
Comprehensive administrative support – allowing you to focus on building and operating your business.
IT solutions – our TKC operations, administrative systems and processes.
Franchise business manuals.
Our franchise training programme offers considerable advice, know-how and expertise. TKC management have made a considerable effort to prepare a detailed programme for all franchisees.
The Investment
The Kleaning Company has excellent relationships and funding arrangements available with specialist franchise departments of leading banks in the UK, including Natwest, Lloyds, HSBC and others. Cleaning equipment can also be leased, and assistance through the business finance process is available for franchisees.
The initial investment required is £24,500 with a working/liquid capital of £10,000.
Our franchise fee is £19,500. However, we estimate a total investment is requirement of between £30,000 - £40,000, which includes working capital and the franchise fee.
Our Core Values
Customer Service: We build relationships that last because of the positive difference we make to our clients' lives.
Teamwork: We work together across the whole of the UK to meet the needs of our clients and our franchisees.
Quality: We strive each day to surpass expectations by providing an outstanding level of service and value to all our clients.
Our People: We respect our people, encourage development and reward performance.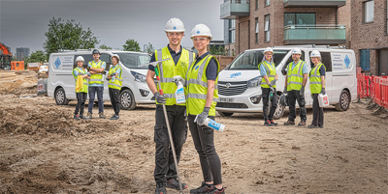 If you feel that The Kleaning Company opportunity could be right for you, please contact us now for more information!
Videos
Watch this video to learn more about The Kleaning Company Franchise Opportunity.