The Athena Network Franchise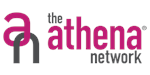 The Athena Network - Training & Development Franchise
Become a franchisee of the leading networking, training and development organisation for female executives and entrepreneurs.
Territory Information
Location:

United Kingdom
Profile
OUR BUSINESS:
Focusing exclusively on female executives and entrepreneurs, The Athena Network provides a platform for members to share knowledge and experience across a diverse range of industry sectors, and to collaborate for mutual success.
Founded in the UK in 2005 by CEO and Founder, Jacqueline Rogers, The Athena Network now comprises over 2600 UK-based members across 30 regional territories.
SECTOR:
Small business owners, female entrepreneurs and female executives who are tasked with getting new clients, building relationships with suppliers, strategic partners and join ventures.
LOCATION:
The Athena Network is based predominantly in the UK with "pop-up" groups in Singapore and will be launching in Palma, Majorca in 2020.
IDEAL TERRITORY DEMOGRAPHICS
We worked closed with Tech4T, who specialise in Territory Mapping for Franchisors, and provided a specific demographic for our franchisees to ensure that they were able to run profibable businesses.
OUR PRODUCTS/SERVICES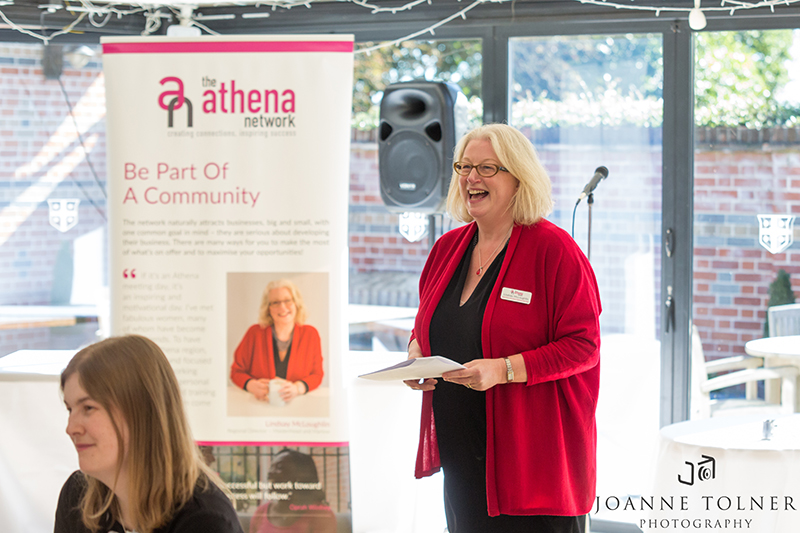 The Athena Network is a membership-based organization.
Networking – encouraging women to work together, support one another and grow their businesses within a safe environment where they can also grow as individual.
Business Development Training – a regular element of month meetings, where an expert in their field imparts knowledge that may be useful for other businesswomen.
Networking Strategy Training – a regular element of every meeting as well as focused sessions for new members. Teaches The Athena Way of networking and aims to improve quality of interactions and confidence among those taking part.
Cappuccino Connections – drop in networking event, which is free to members and a nominal fee for visitors. Opportunity to deepen relationships with contacts and attract visitors who may eventually join the networking groups.
THE VISION
The overall vision of The Athena Network was to become leading international networking, training and development business club for female executives and entrepreneurs. It is now to maintain that position in the marketplace. The intention is to lead, connect and inspire women so that they develop businesses they are passionate about and that we provide excellent environments for them to connect in.
ATHENA AIMS
To create opportunities for members to make strategic connections and accelerate business growth.
To inspire success and collaboration by developing members' business and networking skills.
Encourage women in business to inspire and support others to achieve success
WHAT WE DO
Very simply Athena is a networking organisation for women that suits their lifestyle, personality and business. Focusing exclusively on women in business fulfilling a business development role, The Athena Network offers inspiring opportunities to engage with business owners and decision makers from diverse industry sectors. Founded on values of respect and integrity, Athena groups are committed to welcoming members and visitors in a relaxed, mutually supportive and ethical environment.
THE MARKET THAT WE TARGET
Female entrepreneurs, business owners and women in industry who are targeted with developing business relationships and getting clients. No specific demographic as the current membership is quite diverse in relation to women who join (and why) and the professions that have joined us.
BACKGROUND INFORMATION
The business was founded to provide women in business, who were unable to commit to attend early morning networking breakfast meetings, on a regular basis, with opportunities to make strategic connections with professionals in a wide range of industry sectors.
At the heart of Athena's activities, networking groups meet each month over a good lunch in an attractive venue to make new contacts, develop valuable business expertise and explore visionary ideas. Additional local and regional initiatives provide excellent membership value, through motivational workshops on networking skills and business planning, social events, training courses, business retreats and one-to-one consultancy services.
THE REGIONAL DIRECTORS ROLE (FRANCHISEE)
You would be the Regional Director of a territory within The Athena Network and your role would be to recruit female entrepreneurs and executives into the network, provide them with the framework, within a meeting structure, that enables them to grow their business through referrals.
In addition, your role is to lead, connect and inspire the members (and visitors) and to develop their business and networking skills during the meetings
CURRENT MARKET
The UK franchise industry has never been stronger, especially when it comes to female led franchises. In the last five years alone the franchise industry has seen an increase of almost 10% of franchises being owned by women. That now means around 30% of the UK's 40,000 franchises are owned by women. With The Athena Network proudly having 100% female franchise owners.
WHY THE HEALTHY INCREASE IN FEMALE ENTREPRENEURSHIP?
There are a number of factors which have led to this upsurge in women joining the franchise industry. Some of the most prominent are being able to join a proven business model, all good franchises have made the early start up mistakes so you don't have to! You are aligned with a strong brand that is recognised and growing. Not only that but the freedom of having your own business has never been more appealing and accessible. The funding process has been made a priority for business start-up, especially for female entrepreneurs. Coupled with a successful proven model, the chances of securing funding are dramatically increased. At The Athena Network we have forged a great relationship with Outset Finance in securing funding for some of our Regional Directors.
Women share specific entrepreneurial skills such as being great communicators, excellent at building relationships and nurturing their client database. With customer service skills being said to be as important as the product/service being made available, these characteristics are vital.
A franchise can give you freedom, flexibility and financial security to name a few.
TRAINING PACKAGE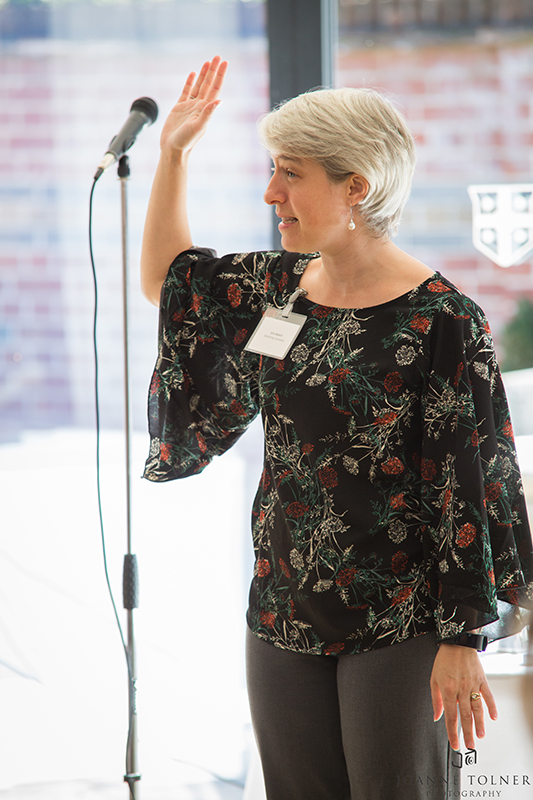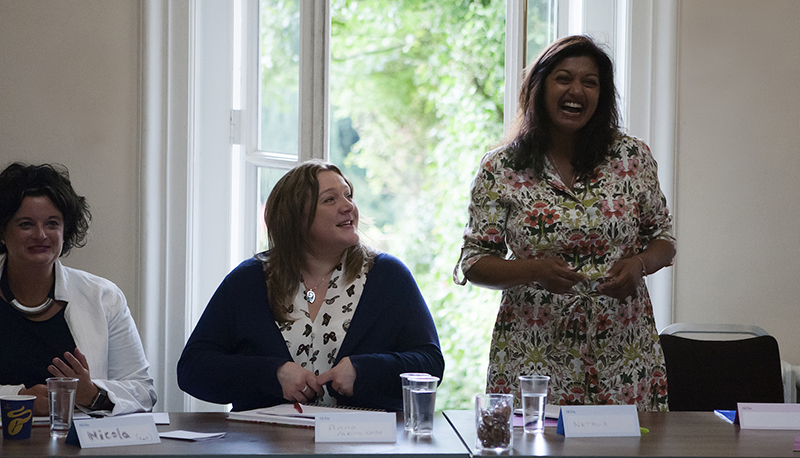 1. Operating Manuals – 'The Athena Way'
A complete set of manuals and handbooks that detail the steps to success required to be successful in all areas of your business;
Administration: How to manage and run your business on a day to day basis, keeping track of your income and expenditure.
Marketing: The key strategies to marketing and sales for your groups. We'll teach you how to make your business a financial success through simple, effective marketing.
Developing Your Championship Team: How to surround yourself with a supportive team and who and what a supportive team is … not always what you think!
Field Manual: All the Athena scripts are available in several handbooks so that when you attend a meeting, present an Athena training event everything you require is in one place.
2. Induction & Training Seminar
You'll join us for two days (split into two events; pre and post launch) days at our training location after investing in your Athena business franchise. Once you've followed our instructions and completed some basic research and learning on your own we'll give you a full one day training to really get you started, followed by one day 'post-launch' training.
You'll learn about the commercial aspects of your territories and how best to maximise your earning potential through intelligent marketing and sales processes. You'll leave with additional training manuals, your startup stationery and access to the Athena franchisee intranet where you can access material that is constantly updated.
The Training events are really high energy and they're a great time to get to meet your fellow Athena franchisees and exchange details. In addition, you'll meet the Support Team who will be there to guide you and help you in the crucial early stages of setting up your first groups.
During the training we will go over absolutely everything! By way of a sneak preview:
30 Day Kick Start
How to invite ladies to your groups – this may be the part of the business that you would worry about, once you have been shown the ropes with our sales training I promise it is not as daunting as you may think.
Attitude and expectancy are key – plus you have a truly great product!
Covering all steps of marketing and administration.
How to get your groups publicised – we will show you exactly what you need to do to get your groups publicised effectively and ensure that you have meetings that ladies are clamouring to come to.
Effective PR strategies and developing ongoing relationships with the press. Using these techniques our franchisees have achieved national coverage!
Leveraging social media and understanding the best platform to use.
How to keep track of your profit and loss – we will show you how to take care of your finances and demonstrate the best way to do your book-keeping so that you are always on top of things.
How to keep an eye on your profits. It's important to make sure that you maximise your profitability and we'll help you all the way with that.
The training will give you lots of good advice and solid tips to ensure you stay on the right track.
Then, after your initial Training Event there's lots more support and training lined up, including access to all the training videos so that you can review your training at a time that is convenient to you …
3. Quick Start Guide
Your timetable of events and actions laid out, step-by-step. Using a slick activity tracker you can be sure that you minimise the amount of time working in your business and focus on building it
4. Athena Brand Guide
All the information you need about the brand and how it can be used. The power of the national brand which will be a big selling point
5. Stationery Starter Pack
Everything you need to get started including:
100 Athena Information Brochures
1,000 Personalised Athena Business Cards
100 Athena Letterheads
100 Promotional Postcards
An Athena Regional Director Name Badge
1 Group Stationery Box (to include pens, pencils, highlighters, sharpies)
1 Personalised Popup Banner
6. Marketing Pack Online
Folders on 'The Athena Way' includes templates of all your marketing material. You'll find just about every business template you'll need to get your business going. We've created them so all you need to do is add your details using slick merging techniques and you're off and running.
7. Schedule and Timetable…
A fully mapped out timetable of marketing activity and events, so that you can plan properly. Our franchisees have found that this works effectively for their primary business as well as their Athena business.
8. Athena Client Management System
An automated tool that keeps a running total of everything happening within each Athena group. So you will know on a day by day basis where your group is in terms of:
Number of Members – You will know how many members you have in each group and in total.
Number of Prospects – You will know how many prospective members you have and it will highlight where you need to target your prospecting.
Total Income – The spreadsheet calculates a running total of all income for each group.
Total Costs – The spreadsheet will include the total cost of running your groups
Total Profit – The important part! Now that you have a running total of income and cost, the spreadsheet will give you a running total of your profit. Early on, you will show a lower profit – but just watch this figure grow as the months go by. A real winner when it comes to motivation!
Your Target –This will tell you exactly how many new members you need to attract to achieve your target. You'll love watching this figure go down day by day. The nearer you are to your target, the more inspiration you have!
9. Franchisee Support Team
You'll have a dedicated mentor to support you through the development of your groups and ensure that you achieve the success we know is possible. You will have 4 group teleclasses. These teleclasses, carried out online will help you to develop yourself and your groups to achieve your goals. Each class lasts up to an hour and we will guide you through the early stages of your business.
Following the induction teleclasses there are ongoing masterclasses for the Athena Regional Directors to include; member targeting, goal setting, networking skills, business development, financial understanding and much, much more.
You'll also have access to an audio recording of each teleclass and masterclass on the 'The Athena Way'. If you miss a call then you can listen in when it is convenient for you.
10. Exclusive Territory for Your Groups
Oh, and remember your exclusive groups. Your area is defined in detail by postcode and we will work with you to define the most profitable area for you to manage an Athena franchise. Many factors are considered in defining the territory. In short, we're going to help you be the greatest success you can be running your own networking groups with Athena.
THE FINANCIALS
The simple fact is that we want YOU and many others to be able to benefit from being your own boss by running your own Athena networking groups.
The investment for an Athena Franchise is £14,950 + VAT OK, let's talk business! At the end of the day, whilst you might enjoy the social aspect and the tremendous sense of pride and fulfilment in your groups, you need this venture to be profitable.
Here's how the numbers can look in your first year, based on managing 4 groups;
Sales: £30,990
Costs: £5,269
Operating Profit: £25,721*
*Based on actual earnings of a franchisee. The profit can be less or more, depending on the number of members in a group.
It is expected that many franchisees will opt to purchase additional territories once they appreciate how simple it is so manage. Imagine the earning potential if you managed two exclusive territories (same system, just a few more hours work).
NOTE:
Operating Profit is prior to Franchisee remuneration, repayments on capital, bank charges, tax, and other overheads associated with running the business (although the latter should not be significant).
Projections are estimates of sales and costs and are not a guarantee of results. Each Franchisees success will depend on their own efforts, skills, and other factors.
Elements of your business expenses can be offset for personal tax. Working from home you can offset a proportion of your heating and lighting, any of your computer costs, internet connection and travelling expenses.
BUILDING AN ASSET FOR THE FUTURE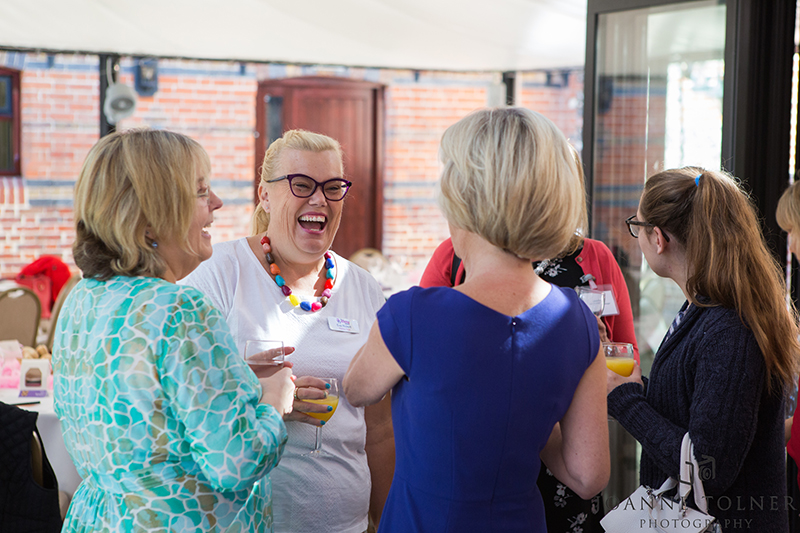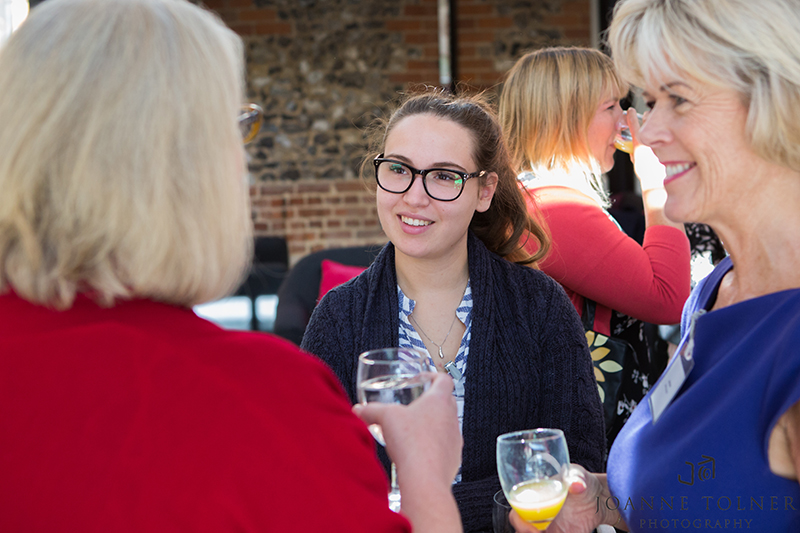 It is not uncommon in franchising for the franchisee to have to "buy back" their territory after the 5 year contractual period has ended. We don't do that. We are invested in the financial future of our franchisees which is why at our induction training we put in place a plan for the future that includes the option of selling your franchise.
When your franchise is due to renew we do not ask you to buy it back but encourage you to renew your agreement for the next 5 years or consider selling. If you choose the latter we support you through the process. Many of franchisees who have sold have generated £30K+ per annum and sold their territory at more than double that they paid for it!
We are committed to your success, that makes sense when you consider that our business is about creating community We intend to help you grow and build a business that you love and that is profitable. This is an incredible asset in your financial portfolio.
YOUR INVESTMENT
For an exclusive territory of 4 groups, the investment is £14,950 + VAT Remember, if you have already done some research and taken a look at the market you will know that this is, in comparison to many other franchise opportunities, with the same promised return on investment, this is a nominal amount. Other benefits of this purchase price are;
A four figure income (every month) when you have complete groups
A business that is growing at a tremendous rate and offers members great value for money.
The flexibility to work when you want
A support team for all your business development
And, a worthwhile investment that you can build and develop knowing it will be worth a great deal of money and that having developed it following 'The Athena Way' you'll be able to sell it in the future. The success of Athena is testament to the viability of the business and it is important that all prospective Franchisees understand that the potential for profit is always there for those with the will to work smart and the desire to succeed.
FINANCIAL HELP & SUPPORT
Finances are a key consideration for many of our franchisees. Listed below are a couple of financial options for you to consider when purchasing a franchise …
We offer an 'easy pay' payment plan (ask for the details when we speak)
When opening a new business account banks will typically offer you an overdraft facility. Negotiate a rate and low interest payments that enable you to pay back the overdraft quickly.
The most common reason women are not able to proceed with the purchase of a new business is a lack of investment. The best question to ask is always …
"Is there funding available?"
We are always happy to reply …
"If you are in the UK, yes! The Athena Network have a government funding partner who can help part or full fund your franchise fee."