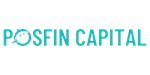 Posfin Capital - Financial Service Franchise Franchise
Find out how you can increase sales and grow your customer base without risk
Territory Information
Location:

United Kingdom
Profile
Find out how you can increase sales and grow your customer base without risk… sounds hard to believe, right?
Before I tell you how you can open your doors to customers you're currently missing out on, I want to ask you…
Do you want to earn over £100k-£300k per annum working from home?
Are you aware that offering finance options to businesses is virtually unlimited and always in high demand?
Have you considered finance before, knowing how lucrative it is, but found that the regulations you need to adhere to have put you off?
You know that businesses just like yours are benefitting from more sales, an increased customer base and increased customer satisfaction simply from offering finance options, right?
So… Why can't you?
I want to tell you about a new system that provides a win-win scenario for you and your customers…
In the next couple of minutes, I'm going to show how you can better serve your customers, gain an advantage over your competition (other brokers or lenders who rely solely on longstanding and traditional methods) and increase your ongoing revenue streams whilst building a significant underlying asset that is your retirement at exit as a resale.
The Covid Crisis has prompted an urgent £500 billion Government bailout. This is real and you can help spread that money around into the economy. Many businesses will sadly fail, but that money is there to make its way throughout the broader economy. Posfin Capital is FCA Authorised to support businesses with the massive demand for CBILS loans and all Non-CBILS products.
In June alone, Posfin received over £50million in new lending enquiries. All inbound! If you want to be on the receiving end of Hot Enquiry that is not about to end anytime soon, then you must give this your full attention.
But first, I want to introduce you to Steve…
Like any businessman, he wanted to increase his revenue while keeping costs and risk to a minimum…
He is currently able to offer his customers a variety of finance options meaning he has been able to increase his top line by 25%.
But things were not always so great…
Two years ago, Steve was struggling to meet his sales targets. He had no finance options to offer his customers and was losing out on a lot of potential business. 
Steve's problem was that he had not come across the right platform to offer his customer's Whole of Market Commercial finance. On top of that most businesses like his that did offer it had to process all the deals entirely, so their volumes and earnings were limited. He did not have access to a team of processors and automated procedures to help streamline and accelerate his growth.
After a period of frustration, Steve stumbled across Posfin Capital. We offer Commercial Finance products, through a panel of lenders, to ambitious business owners.
Within a few months of implementing this service, Steve had increased his sales dramatically. On top of that he…
Noticed consistent increases in monthly earnings
Accelerated his customer base rapidly
Was cross-selling multiple value add finance products
Was pleasing more people than ever before
Our panel of lenders can source finance for Cashflow, Equipment, Merchant Cash Advance, CBILS, Invoice, Trade and Structured Property finance. Steve only needs to complete basic paperwork to handover his clients, then Head Office will entirely place the deals with lenders and see the deals through to completion whilst Steve either starts on another deal or goes on holiday with his family anytime he wants.
Improved the Credibility of His Business
Offering Commercial Finance provides a credible status within your community and allows you to compete with more established participants quickly. Posfin's ability to achieve bulk lead generation means Steve can be as busy as he wishes, or he can request reduced lead flows equally.
Steve took no risks! He gets payment in full for his good service immediately upon lender approval and borrower drawdown.
Leaving him stress-free and with extra cash in the bank from a customer who is now over the moon and will absolutely revisit Steve again next time around and spread the word to their friends for easy referrals in between.
Discover more today!