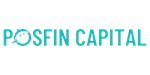 Posfin Capital - Financial Service Franchise Franchise
Find out how you can increase sales and grow your customer base without risk
Territory Information
Location:

United Kingdom
Profile
Build a Highly Profitable Commercial Finance Sales Business
Posfin Capital is one of the newest and most exciting franchise opportunities in the UK. We're currently looking for ambitious and driven partners to join us and share our growth, vision, and success.
Posfin Capital Limited is an Independent Sales Organisation (ISO) which leverages Brokerage services acting as the conduit for business to source capital. We help businesses enhance their working capital. That's it!
Essentially, we help business to achieve their growth aspirations by utilising financial products, instruments and for larger deals, structured pathways.
Posfin Capital is a Finance Intermediary for 3 Core Divisions.
Exporter Trade Finance: £1m - £50m plus
Property Development Finance: £100k - £50m
Business Loans: £50k - £500k
Exporter Trade Finance:
The UK Government has a target of £1 trillion GDP in exports by mid 2030s annually. This is a tsunami and a revolution to drive exports and we are riding that wave.

We work best with companies with £5m plus turnover and offer bespoke Buyer Finance Programme facilities that involves funding from banks and other providers. Discuss further as it is detailed and incredible.
You can receive leads at low cost with direct access to exporters and executive contacts.
We have platform access to 30+ funders including many corporate banks who can provide finance for: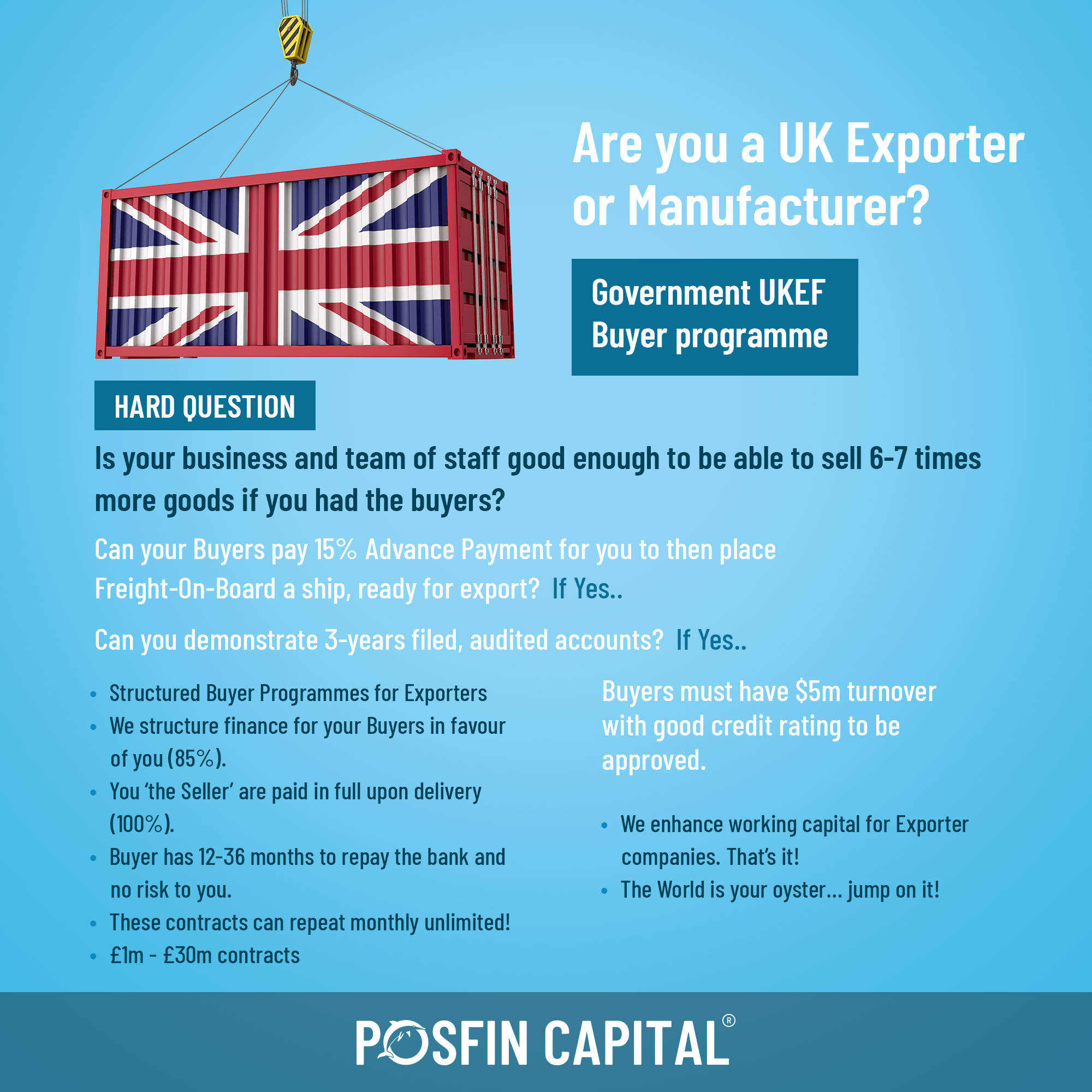 £1m - £50m Trade Finance facilities
Posfin charges 1-2% fee charged against all funding
1–2-year deferred payment terms to Buyers AMAZING – UKEF
120 days deferred payment terms – non-UKEF
Pre or Post Shipment Export Finance
Credit Insured Buyer Programmes
Bulk Leads available
Government Support welcome (UKEF)
Insured Invoice Discounting
Secured Trade Finance
Guarantee and L/C Issuance and Discounting
New & Existing Ventures
Wide Ranging Trade Cycle Periods
Exporters can grow rapidly thanks to these terms!
Would you like to earn £50k commissions on a £10m facility?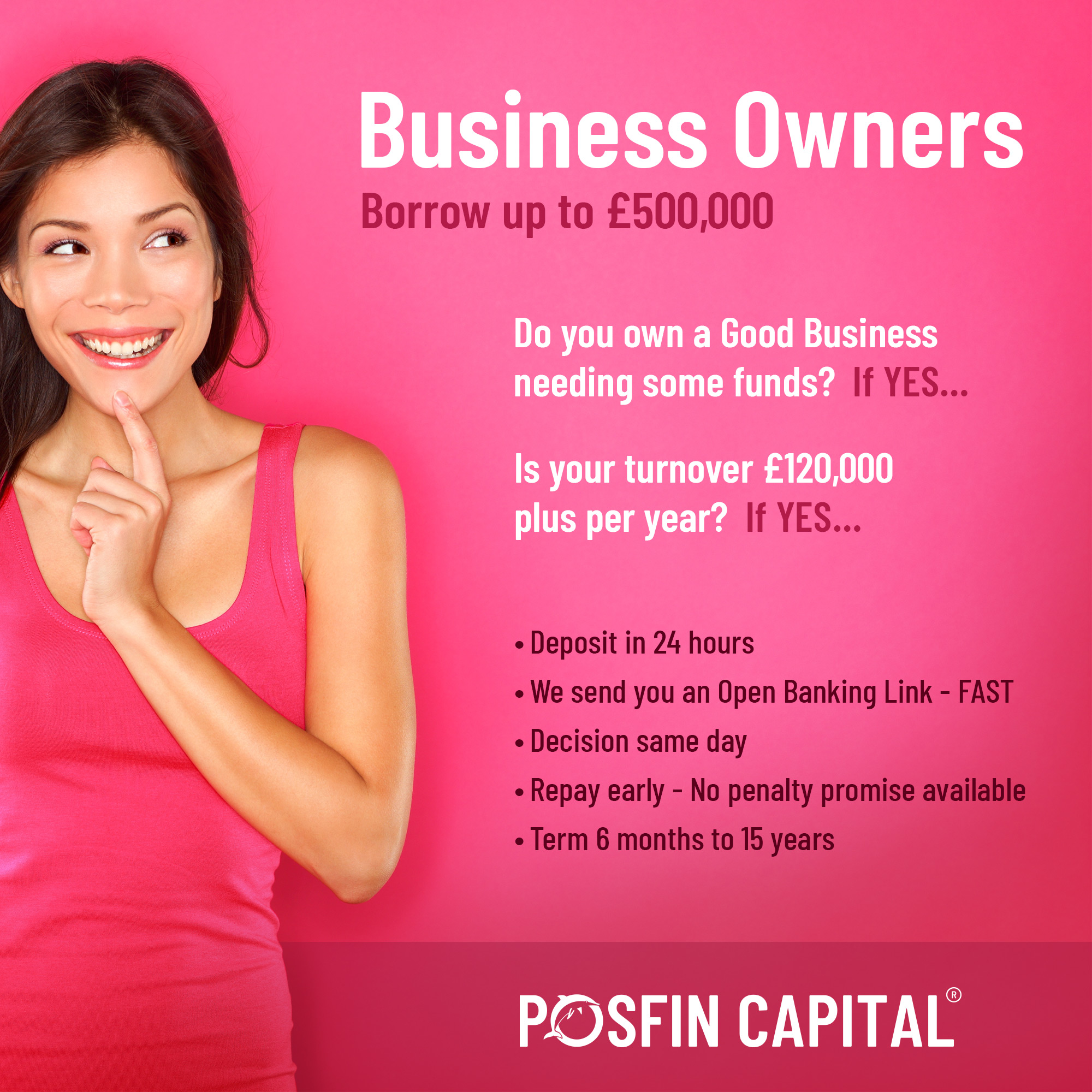 Recurring for years and compounding every year.
Many businesses offer their Buyers terms of 30-120 days, and this places strain on their cashflow and restricts growth.
We support businesses via a Structured Working Capital Facility or Buyer Programme to enhance their cashflow from Day 1.
We create a Buyer Programme that is far more bespoke than simple Invoice Discounting. This is not easily achieved by Exporters without our expert support.
Leads are provided to franchisees like you to get started.
Build your PROFIT CENTRE
We issued terms out in March for £10m and £20m respectively. There is tsunami of Trade Finance growth building in the UK with multiple targeted Government Schemes to support exporters and manufactures looking to export. We recognise that and have evolved since Covid and Brexit to capitalise on this and we are proud to support UK Exporters." Byron Hill - CEO
Deal sizes are £1m – £30m contracts with Government UKEF Buyer Programme support. Huge potential. Work the hours you want and enjoy your family lifestyle!
2. Property Development Finance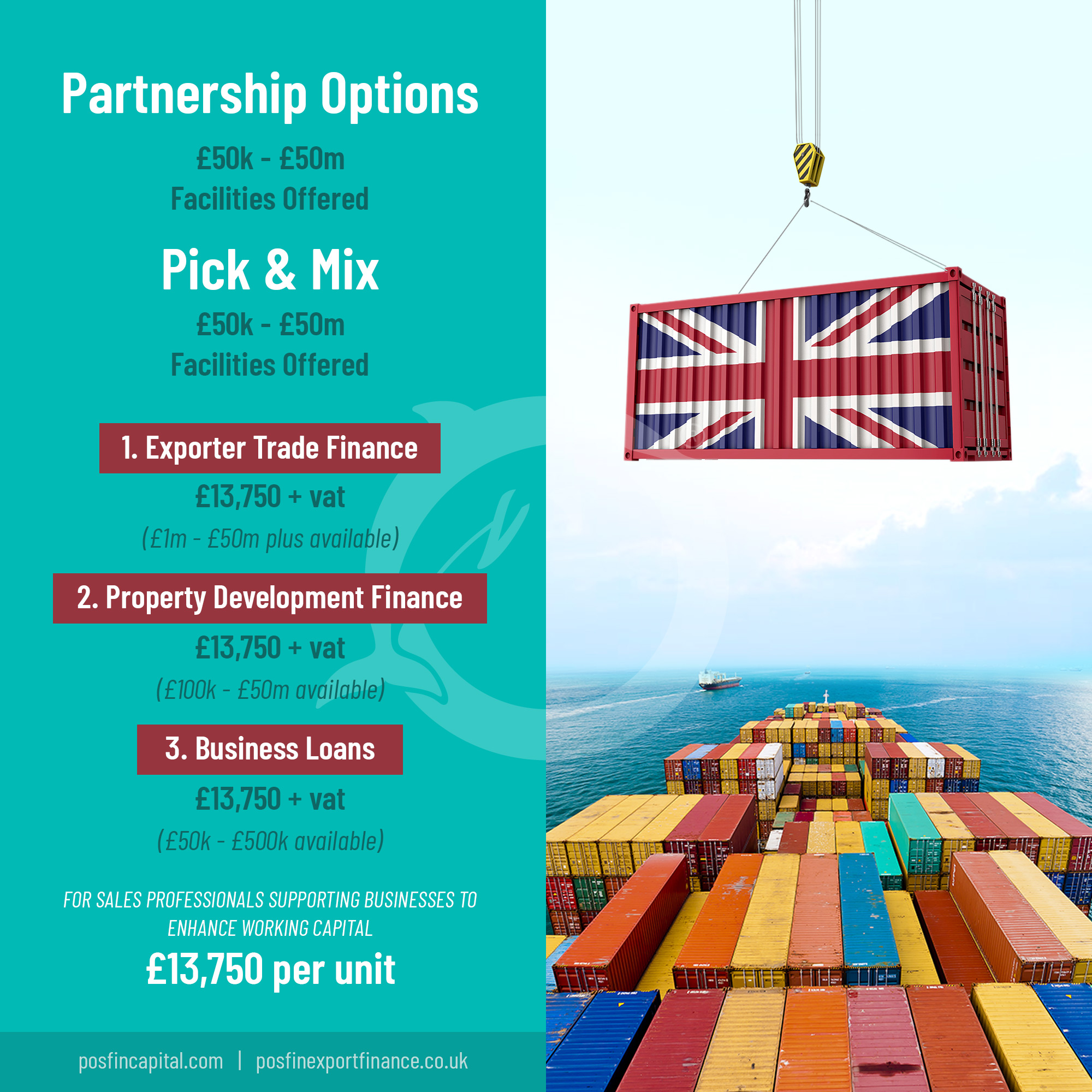 2nd or 3rd charge loans – bad credit ok
Bridge Loans - regulated and unregulated
Development Finance
100% Development Finance on JV basis
£50k to £50 million available
Here you can attract fees of 1-5% and we have extensive lender panel access, with complete packaging support available in house. Our Head of Structured Finance has 30 years' experience. If the deal can be funded, we will help you get it over the line!
There are many angles to attracting and building enquiry that we can support you with.
3. Business Loans: £50k - £500k available
Unsecured & Secured available
Covid had a challenging affect on business loan approval rates however, since lockdowns, businesses can demonstrate healthy turnover and can once again access funding. Q1 of 2022 achieved record approvals for SME loans via our lender panel.
Extensive lender panel access
Broker fees in range of 1-5%, often paid directly by lender.
Lead Generation – Proven Excellence at attracting high volume enquiry
Identify homeowners who can win secured approval easily
We have survived Covid and understand the lenders well, which bodes well for you.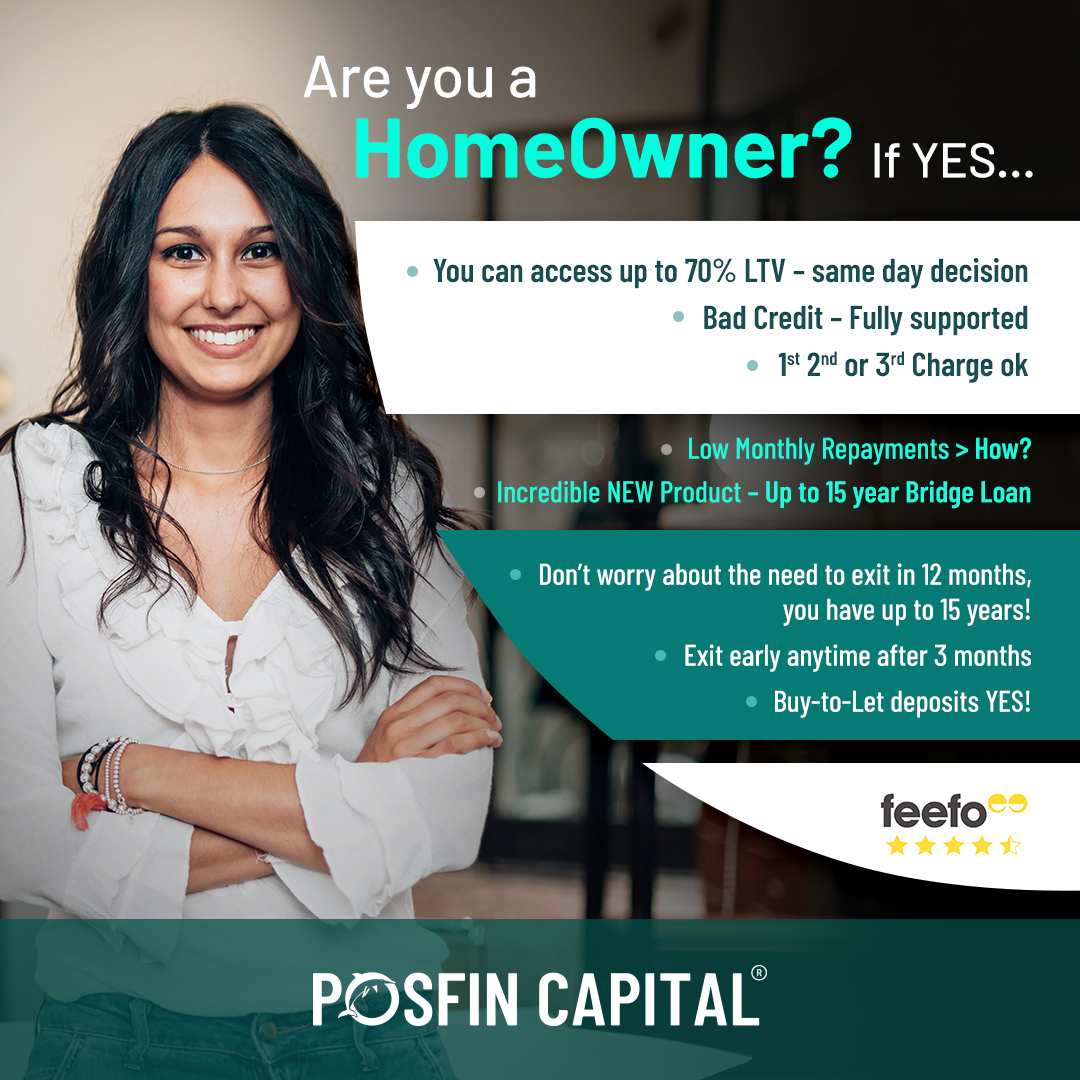 Unrestricted Territory – this is managed fairly
Earning potential – that's up to you but the sky is the limit.
Posfin Capital is FCA Authorised with full credit broking permissions, is not a direct lender, and enables partners to benefit under our well branded umbrella.
Work the leads we can provide in addition to sourcing your own deals, following our system, with templated responses and an in-house processing team.
You MUST WORK if you expect to earn. Do not apply if you expect it all to be magically done for you. We provide support but you need to show up consistently and build your business.
Earn recurring revenue and build asset value for a future franchise resale.
Applicants should have at least £13,750 +vat available to entry-level partnership fee with instalment options potentially available from Head Office.
"The UK Government has a target goal of £1trillion in GDP annually by the mid-2030s – this means an undeniable growth trajectory in Exports, and we are simply riding that very big wave that is only getting bigger." - CEO - Byron Hill
Is POSFIN CAPITAL right for you?
We hope we have been able to provide some honest insight into our own values and aspirations. Our franchisees are crucial to our long-term success, as is our concept, strategy and existing funding source relationships to theirs.
Posfin Capital is the perfect elite Independent Sales Organisation to allow, highly ambitious, hardworking and enthusiastic people to build something truly great for themselves.
If you are ready to commit to a change of direction and go 'All In', then we would be delighted to discuss next steps towards securing your territory and partnering with a highly dynamic and successful group of proven operators.