Portfolio Millionaire Business Opportunity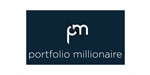 Portfolio Millionaire - Property Business Opportunity
Discover how you can build a £1million Property portfolio & £50,000 a year in PASSIVE income for life. Trade property for BIG fees.
Watch Video
Territory Information
Location:

United Kingdom
Other Areas Available

Opportunities available worldwide.
Profile
This powerful information has helped thousands to build a £1,000,000 property portfolio successfully and £50,000 in secret passive wealth income for life – now, you can do the same.
To people who want to build a property empire and secret passive wealth system – It's what you don't know that is costing you a fortune!
Instead, you could be building a passive, cash-rich income that lasts for the rest of your life...
WITHOUT £50,000 to £100,000 saved up to get started.
WITHOUT spending years building a property portfolio and related business.
WITHOUT any expertise or knowledge about the property industry.
"Portfolio Millionaire's program helped me build my portfolio here in Crewe and now have traded deals to investors like they show, each deal I have traded has made £5,000 in fees- We are shown mind blowing ways to trade property we do not own and can do these deals from any where. Everyone says you need money to get in to property, this is not true."
– Shelly Haspell Crewe
"We are based in the USA and wanted to build our UK property portfolio as well as trade property deals, as we travel a lot we wanted to make sure we had a systemised business that fitted in around our lifestyle as we found most businesses you are just buying another job-Property is different as you can get passive income every month."
– Richard and Alison Mapp
Do You Wish You Could Be A Property Millionaire?
If you'd like to unearth one of the best-kept secrets of Britain's wealthy elite, then keep your eyes glued to this page. You cannotfind this information anywhere else online.
Why?
Because the property industry doesn't want you to find out – they simply don't want anyone taking a slice of the pie that they can keep all to themselves instead!
What I'm about share with you is going to ruffle some feathers – but I believe that anyone with the enthusiasm and the desire to make this easy money work for them deserves this opportunity.
This Is What You Really Want – If You're Honest
First, let us get clear on your #1 goal:
You want to start enjoying your own passive wealth and the freedom from the drudgery of the rat race that it brings.
Now, you may also want to enjoy sharing a portfolio asset that the top 5% of the Sunday Times Rich List leverage...
…to work from anywhere in the world as your own boss, enjoying a constant stream of money to enjoy your next trip to distant shores…
…and perhaps even achieve a greater level of security for your children and grandchildren in the future – whether Brexit comes to pass or not.
There Are 750,000 Property Millionaires in Britain: Join Them!
You're about to discover a proven system that has helped thousands of people just like you to discover a powerful secret passive wealth system by helping other people to trade property – and then pocketing the fees!
These people come from all walks of life – but not with a silver spoon in their mouth.
The one other thing they share is that they all had no experience in trading property before taking on the Property Millionaire system and training.
With trade property deals being a minimum of £3,000 and as much as $5,000, just one deal a month can give you a comfortable passive income.
If you seek an opportunity that gives you the free time you deserve along with the passive wealth income to enjoy it, then property is the only viable strategy in the United Kingdom today.
Just ask the 750,000property millionaires who are already enjoying the lifestyle of their dreams.
Create an Income That's "Safe as Houses" – No Matter What
The company seeks people like you who are ready to take control of their lives and build their vision of financial freedom, supported by the high profit, low volume model of property dealing.
This expansive trainingand expert education will show you how to:
Build a portfolio worth millions of pounds with a passive flow of income to your bank balance every month.
Find and trade property deals to investors for up to £5,000 each, showing you how to find and select the best deals.
Teach you everything you need to know about trading property in an ethical and legal manner to quickly gain a professional reputation.
Train and update you on the latest property strategies to maximise your understanding and profits, no matter what the deal.
…and much, much more!
This is a rare opportunity to become an expert property consultant and investor with an impressive personal portfolio and equity – as well as joining an elite group in today's British society.
Act now to get started on the life you deserve!