Portable Parties Business Opportunity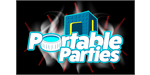 Portable Parties - Party Licensing Business Opportunity
The ultimate party venue that can be yours within a matter of weeks so you can start earning money straight away!
Watch Video
Territory Information
Location:

Belfast
Franchise Fee:

£10,000
Total Investment:

£10,000
Other Areas Available

United Kingdom
Profile
Portable Parties Licenses Available Today Across The World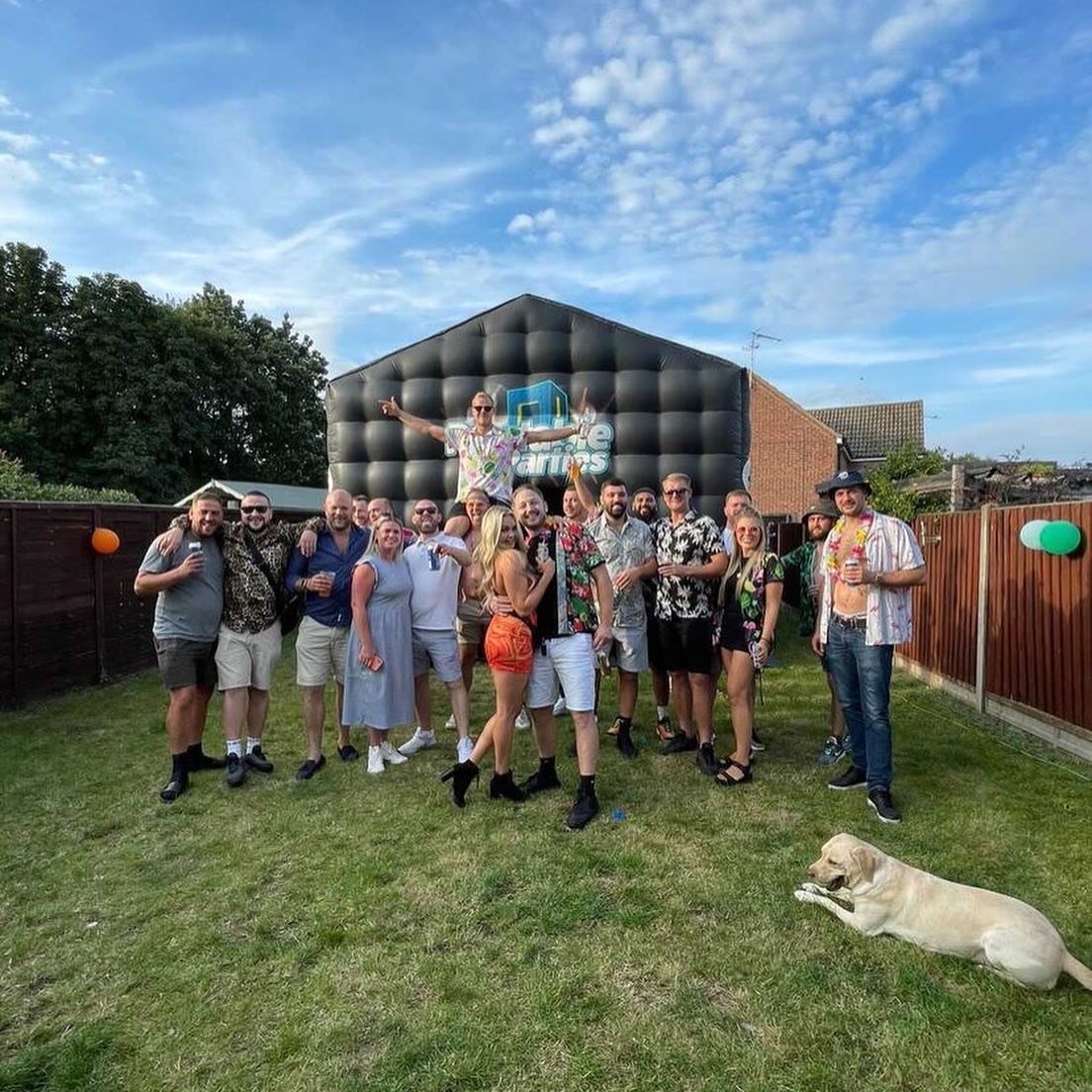 Launched in April 2021, Portable Parties has become the one of the UK's leading Inflatable Nightclub providers.
The idea might sound a little crazy, but it works!
We're looking for licensees to take our fun, Inflatable Nightclubs around the UK to share the amazing experience with your customers. We've been told it turns something average into something very special!
We are now looking to expand the brand further and become the largest Inflatable Nightclub supplier around the world.
Why Choose Portable Parties?
We strongly believe in providing people with something unique and judging by the reactions of our customers' online reviews, that is precisely what we have created.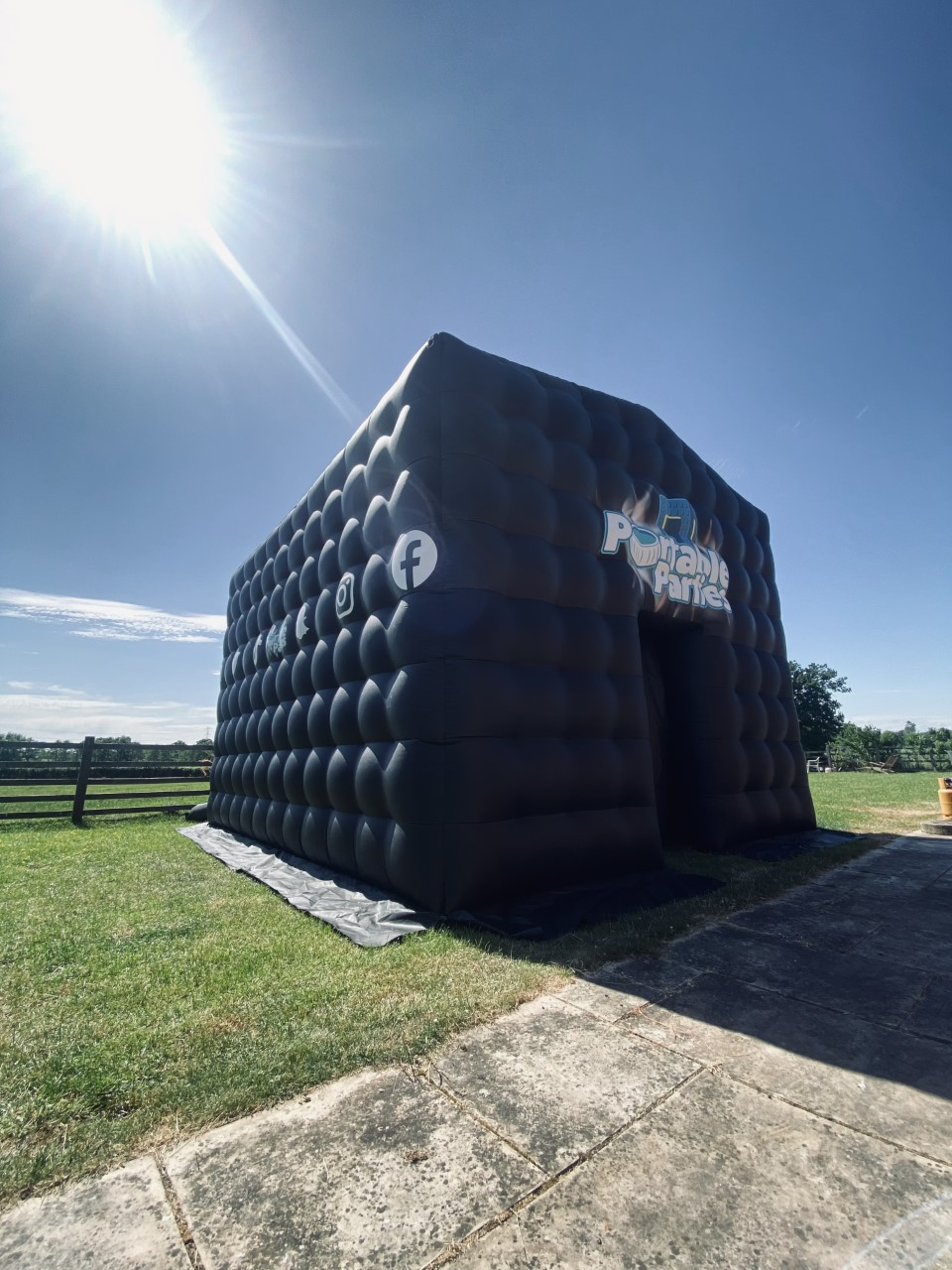 Portable Parties is a swiftly growing company that looks to continue expanding regarding the number of licensees operating under our brand. We also are looking to increase the range of services we offer – we do not intend to stick only with Inflatable Nightclubs – and the number of clients we can bring satisfaction to with our services.
Our license opportunity is a hugely rewarding, high-return investment, that gives you all the flexibility and excitement of your own business with the support of an established brand. You can enjoy a high ROI as you will be receiving leads and also generating your own bookings. With a minimum of eight bookings per month – each at £600 – you're looking at an income of £4,800 per month (you can change the price as you wish, especially when demand is high around certain times of the year).
We consider this to be the minimum as this is achievable with just single bookings every Friday and Saturday of the month. There is a huge revenue potential with bank holidays, school breaks, Christmas, Sundays, etc., thrown in. We have known periods of business where we completed eight bookings in just four days!
We will provide all the support & training you could wish for once you sign up with us. Our growth thus far has been impressive, especially given the current global situation. We intend to keep that momentum going by giving all our licensees nothing but the best support they could hope for.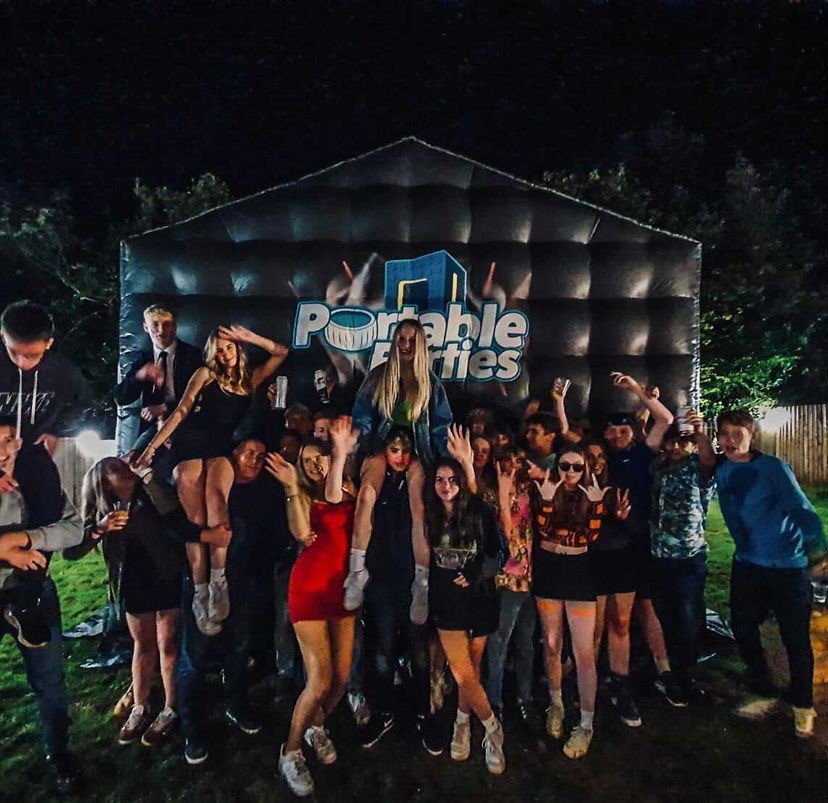 Equipment provided for the Initial Investment:
One Party House Inflatable Nightclub
Two Interlinked Bluetooth DJ PA Speakers
One High-Quality Smoke Machine
Two Powerful Four Laser Outlet Strobes
One Fully Waterproof Blower
Plus, everything else needed for the perfect set-up.
What Do We Do?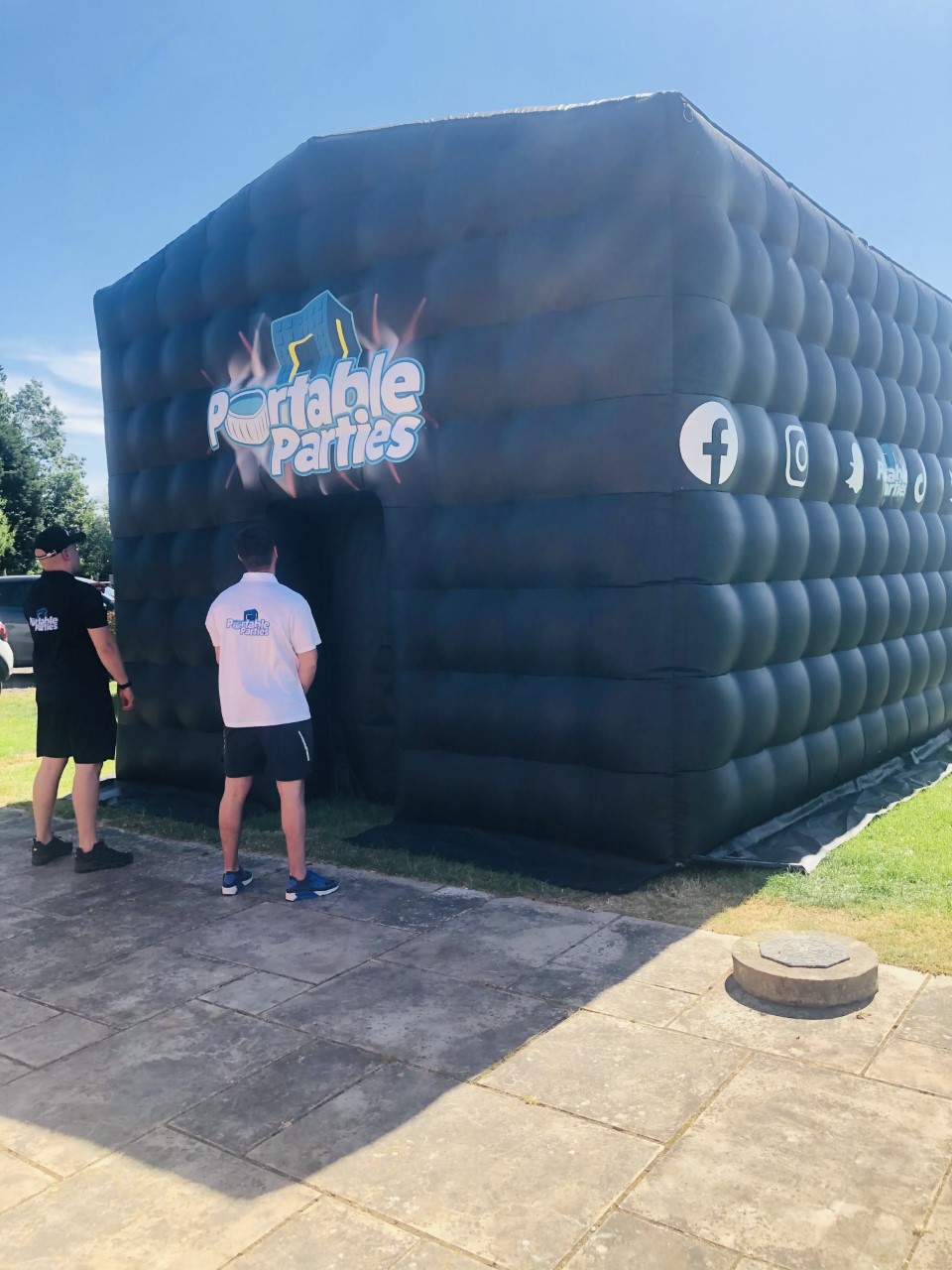 Our Inflatable Nightclubs are exclusive and have been hired for all occasions, including:
Weddings
Birthday parties
Proms
Garden parties
Children's parties
Dinner parties
…and so much more!
Our Inflatable Nightclubs and services mean that clients get the chance to make some fantastic memories that they will take with them forever.
The Benefits
Part of a brand instead of starting out alone
Full training & support
Official marketing and sponsored online advertising when you start to give you the best beginning to your new career
Your own exclusive Inflatable Nightclubs so you are ready to take bookings within weeks of joining our network
In-house designs of our inflatable nightclubs, guaranteeing you a recognisable, unique brand
A career that is rewarding and, most important of all, fun!
Who We're Looking For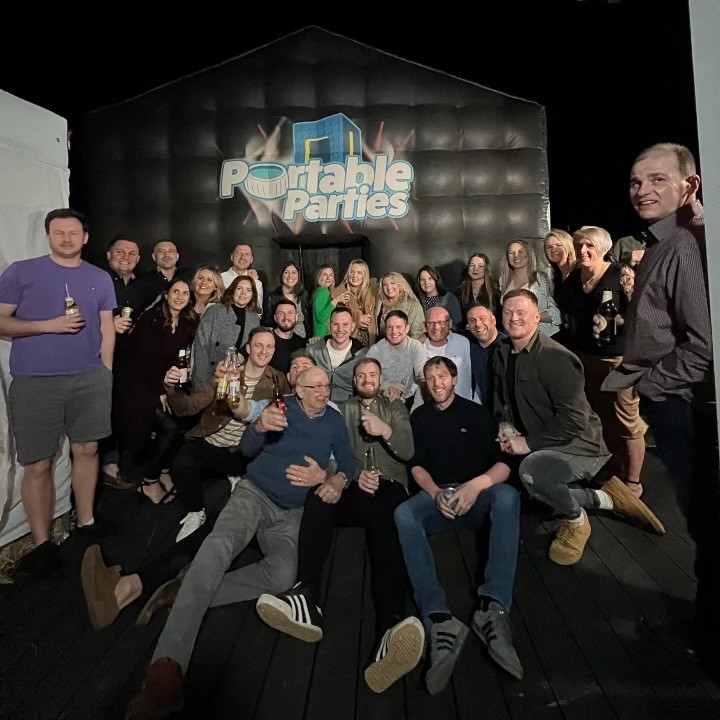 For your career as a licensee to work, you must:
Have high energy levels & be physically active
Be passionate about the product
Have experience in sales and marketing
Have the discipline required to be a self-starter
Be highly motivated
Be looking to grow your business and our brand
Have strong communication & people skills
Be creative, friendly and fun
Be a team player who thrives when working in a network filled with like-minded, ambitious peers.
FINANCIAL INFORMATION
License Fee: £10,000 + VAT
Commission: % Per Booking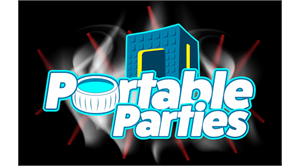 Videos
14 January 2022
11 January 2022