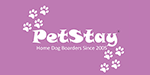 PetStay - Home Boarding Franchise
If you are a dog lover, then the PetStay franchise opportunity is for you.
Finance requirements

Franchise Fee:

£9,995 + VAT

Minimum Investment:

£9,995

Areas Available

UK
Profile
Home Dog Boarding Franchise
Opportunities with PetStay
If you are a dog lover and would love to work from home with flexible hours, then you are about to learn how to run your own PetStay business.
PetStay are an 5*award-winning company and have been established since 2005. We are market leaders in providing an alternative to kennels and are proud to be unique by leading the way in the home dog boarding market.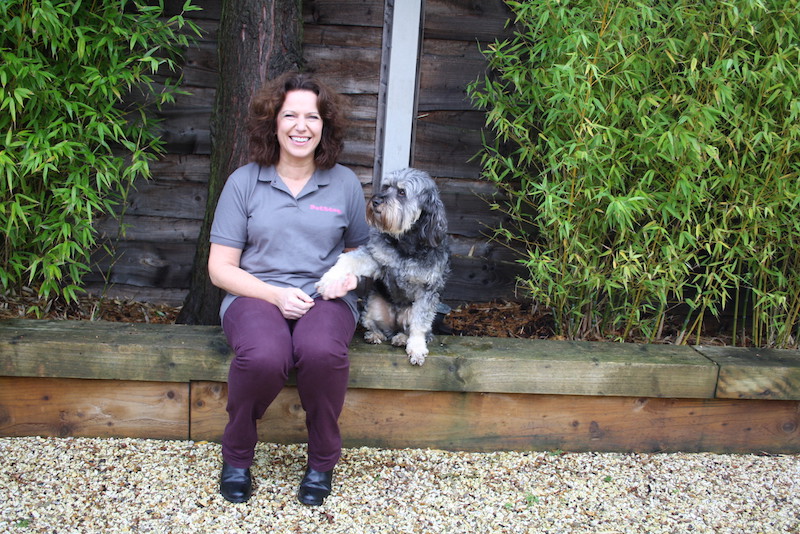 With 43 local franchised branches nationwide, you will be confident knowing you are joining an award-winning company who are experts in their field. If you have dreamed of being your own boss, working the hours that suit you and have a genuine love of dogs then make sure you don't miss this fantastic opportunity in your area.
We are looking for people who believe in providing a professional service.
Working from your own home office with very low overheads and high income whilst matching customers' dogs to one of your team of dog carers.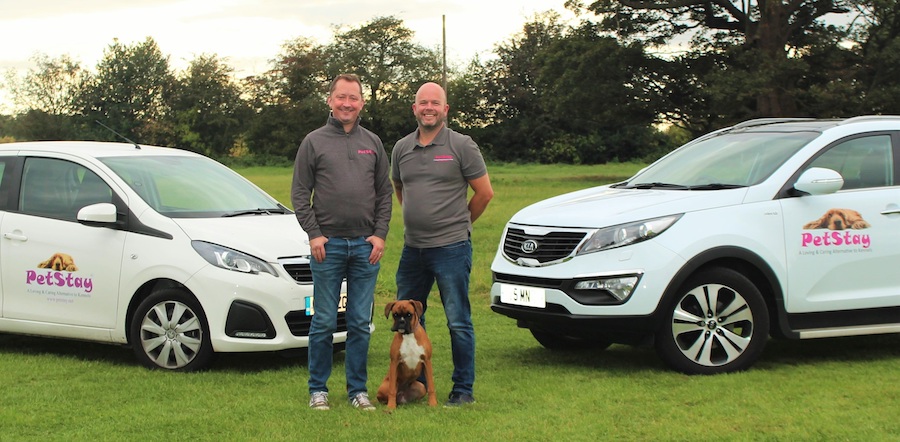 "Being a part of the PetStay family really adds to what makes it so worthwhile… sharing ideas, discussing how to build our businesses and being in the knowledge we have the backing of a company that really does have the love of the dogs at the forefront of what they do! So if you're thinking of becoming a Franchisee I really could not recommend it enough… make the leap… it'll be the best thing you do!!!"
Chris & Mark - Derby & Nottinghamshire Branch
Home boarding is an evolving, growing market as dog owners just don't want to put their dog in a kennel so they are looking for an alternative, professional service that can provide a home-from-home environment for their beloved dog. PetStay provides this and more.
Initial Training
Our training takes place at the PetStay Head Office in East Yorkshire and includes: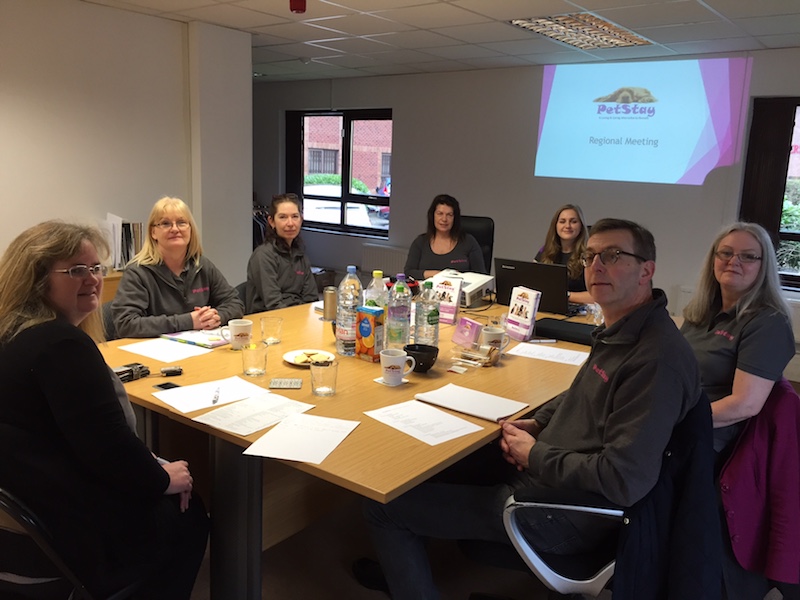 PetStay overview and the market place
Day to day running of your business
Customer Services
Carer Recruitment
Setting up and running your PetStay business
Technical training & set up
Matching dogs to carers training
Case studies
Interviewing dog carers and what to look for
Making the most of your dog carers
Working with the PetStay booking system
Sales and marketing
Social media training and set up your Facebook pages
Administration, accounts and reporting
Ongoing Support
Ongoing comprehensive training and support will be given to franchisees, they have excellent support enabling them to achieve business growth. You will have dedicated support directly from the people who have successfully built the business.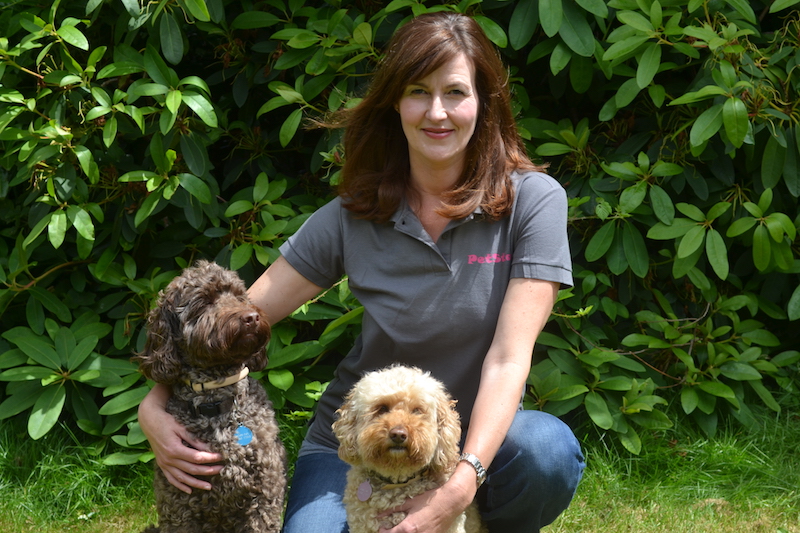 Once you have had your initial training from PetStay, it doesn't stop there – we will be with you every step of the way especially in that first year when everything is new to you. We provide on-going support and extra training is also available to you.
We feel that our training, support and backup are key features of our franchise offer
PetStay also provides comprehensive telephone and e-mail support and have a designated franchise business development team to help you run and grow your business.
PetStay is a flexible, high quality franchise opportunity, allowing you to run your business from home, providing pet owners with an alternative to dog kennels - you match their pets with a local dog carer. Run your own franchise from just £9,995.
A Loving & Caring Alternative to Kennels
Home Dog Boarders since 2005
A franchised network of local branches across the UK
The award 5* winning leading dog boarding franchise. Working from home and managing your own team of dog carers. If you love dogs, then this could be your dream business!
PetStay has been trading successfully since 2005 and is now looking for more franchisees to join the team. Work from home with flexible hours, running your own home dog boarding service, providing an alternative to kennels and matching customers to one of your network of local dog carers.
PetStay is a growing company with 43 branches throughout the UK, we are one of the leading 'Home Dog Boarding' companies and lead the way in our field with our expert knowledge of this growing market place. With a low franchise fee of just £9,995, there has never been a better time for you to open your own PetStay branch in 2020.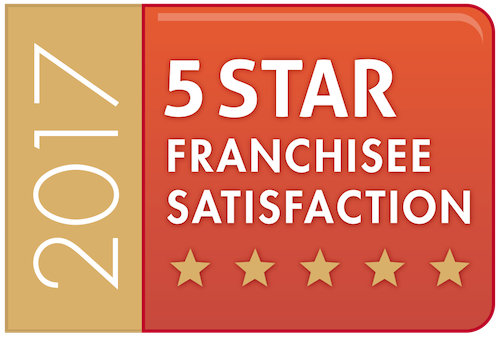 5* Franchisee Satisfaction Award run by Smith & Henderson
We are incredibly proud to have won this prestigious award and to be recognised for our franchise model, training and on-going support along with our branding and the excellent relationships we have formed with our franchisees. It is such an important award for PetStay as it comes from our franchisees. Also, we are extra proud as we have gone through to the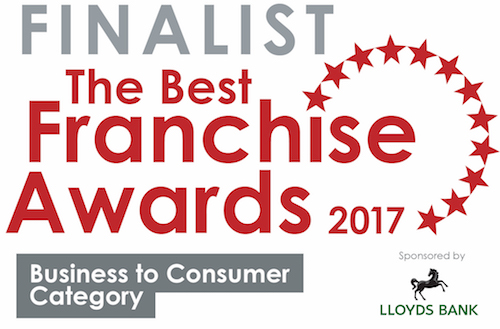 'Smith & Henderson Best Franchise Award'
Our franchise fee of just £9,995 is a low entry fee within the pet industry,  but please be under no illusions, we have very strict criteria and extraordinarily high standards and we want to open up this amazing opportunity to anyone with the right skills and desire and passion to succeed in this ever-expanding industry.
As one of the leading most respected home dog boarding services in the UK, we are known as:
"A Safe, Secure and Loving Alternative to Kennels"
The PetStay franchise is a life-changing choice for you and your family, giving you the opportunity to work from your own home office with low overheads in the growing market of dog home boarding. Dog owners are looking for a professional service that can provide a home-from-home environment for their beloved pet. PetStay provides this and more.
We have built up a successful business with very strong branding that people recognise. The PetStay Head Office is in East Yorkshire, and we have divided the UK into large exclusive territories which gives franchisees the potential to build a successful business.
Key Franchise Benefits
No previous experience required
High income potential: £30+k per annum
Full training in all aspects of the business
2/3 day comprehensive training
Working part-time or full-time
Ongoing training
Low overheads
Ongoing support
Run the business from home
Marketing campaign
Flexible working hours
Use of all PetStay branding
Fits around the children
Lead generation
Large exclusive territory
Mini-site on main PetStay site
Complete business start up package
Expert advice on the industry
Who are we looking for?
We are looking for hard-working individuals with a passion for dogs, the determination to succeed, who enjoy offering excellent customer service and want to provide the very best home dog boarding service in their area. You have a head start with PetStay. We want to work with people who believe in our unique service and love dogs.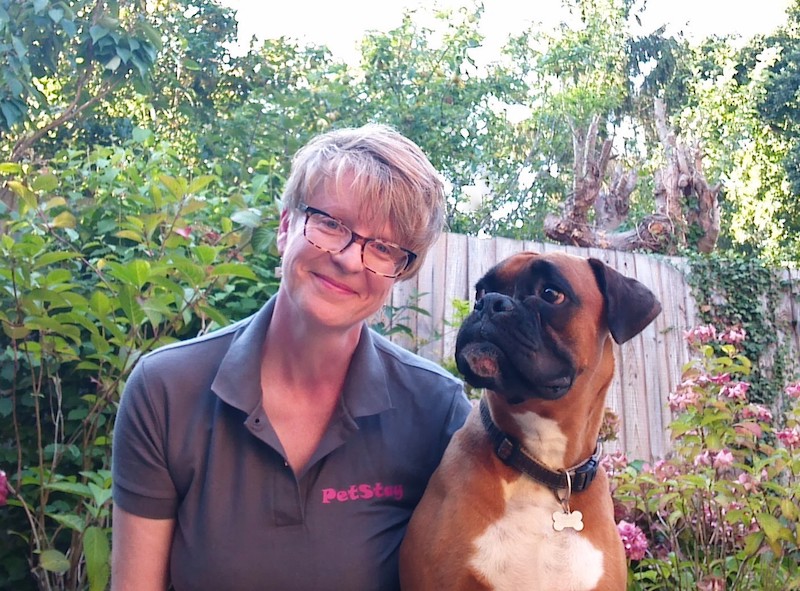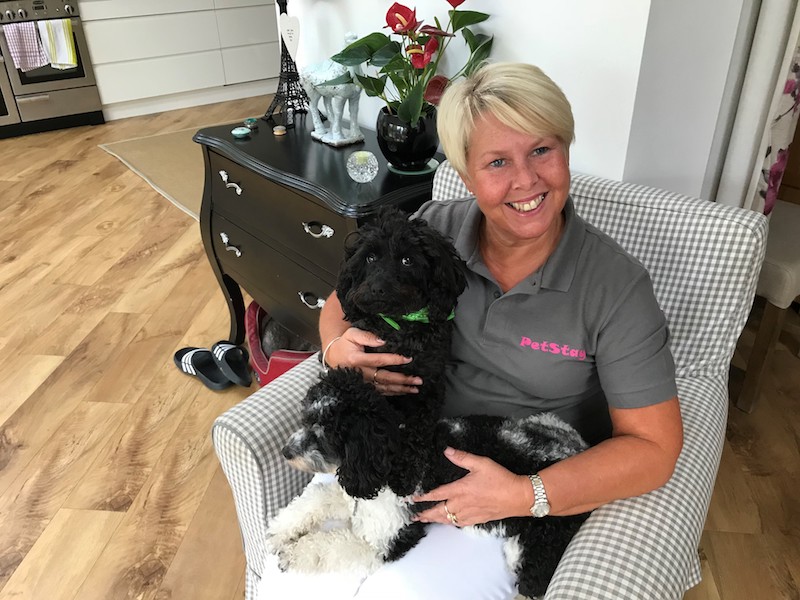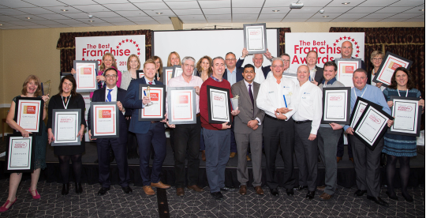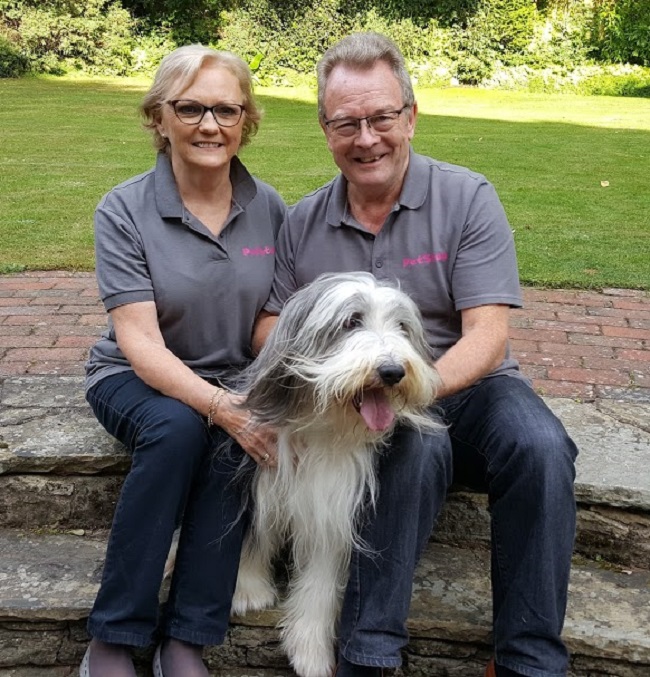 The characteristics we are looking for are as follows:
Dog lover
Keen to run your own business
Want to work from home
Good with people
Able to work hard for yourself
Honest and reliable
Good customer service skills
Computer skills
Franchise fee only £9,995 plus VAT! We also can offer financing assistance through a third party.
The PetStay franchise includes the following:
Trading under the PetStay brand name
Use of the PetStay brand name
An exclusive territory for you to trade in
2/3 days of training at our offices in the beautiful Hessle, East Yorkshire to include our company, operations and all aspects of running your own PetStay franchise
Networking with other franchisees
Permanent ongoing head office support
Complete start-up package – including stationery and sales literature
Operations manual
A dedicated & integrated web presence
Your own page on the main website
Your own email address
PetStay booking system
Franchisee Facebook forum
Social media training
PetStay annual conference
PetStay regional meetings
Dog first aid course (local)
Google campaign
Dog tags and business cards for your dog carers
Corporate apparel (2x t shirts and 1 x sweat shirts
Contact us today for more information or an informal chat with Carole or Katie.