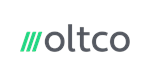 Oltco - The UK and Channel Islands' leading sustainable resin driveway specialists Franchise
We're innovative. We're award-winning. We're industry-leading. We disrupt the industry, and we want you to be a part of our rapid growth.
Watch Video
Territory Information
Location:

North Scotland
Total Investment:

£24,500 plus VAT
Other Areas Available

Opportunities available throughout the UK
Profile
Why Should you Join Our Team?
Since it was founded in 2004, Oltco has grown to become the UK and Channel Islands' leading sustainable resin driveway specialist, with a network of over 55 franchises.
Oltco, leading sustainable resin bound driveway specialists, is proud to be seen as a disruptor within the industry with its award-winning Recycle Bound product which is made utilising waste plastic already in circulation. Oltco's passion for innovation culminated in the launch of this world-first product in 2019 and to date Oltco has recycled the equivalent of over 500 million plastic straws in Recycle Bound transformations across the UK and Channel Islands.
Not one to rest on its laurels, Oltco expanded its sustainable product offering with the launch of Recycle Base in 2021. Recycle Base is an innovative ground reinforcement system made utilising low-grade plastic, including ocean waste plastic.
Oltco has transformed the typical model of a resin bound installer from a man in a van to a nationally recognised company, with award-winning and sustainable products.
An Oltco franchise is an exciting opportunity as you have the chance to not only join a successful, nationally recognised brand, but also join a network of like-minded and supportive people.
Oltco's determination and dedication are not the only qualities that make it successful. Our franchisees set us aside from the rest.
If you're looking for a fresh start and more control over your future, and you want to feel good about what you do, then joining Oltco will compliment these aspirations!

The Support You're Guaranteed
Oltco has fostered a culture of support for its franchise network, ensuring that each franchisee has exactly what they need to grow their own business.
Support for Oltco's franchisees encompasses everything from generating and qualifying leads, invoicing, ordering and after sales care and marketing support. Franchisees also work closely with their dedicated Account Manager to help take the pressure off organising the delivery of materials and converting leads.
Oltco has a Franchise Business Coach, who works with each franchisee to help set personalised goals and targets and regularly reviews these to ensure that they are on track.
Oltco provides its franchisees with the chance to be a part of a disruptive and innovative company, with all the support needed to grow your own successful business.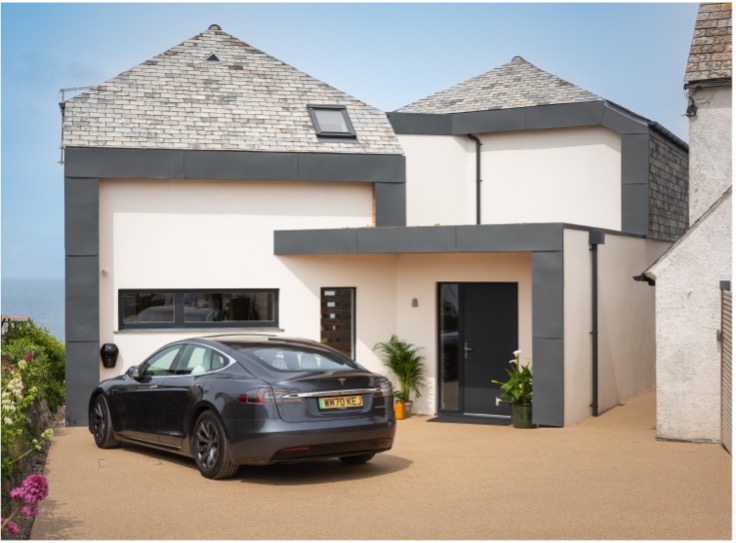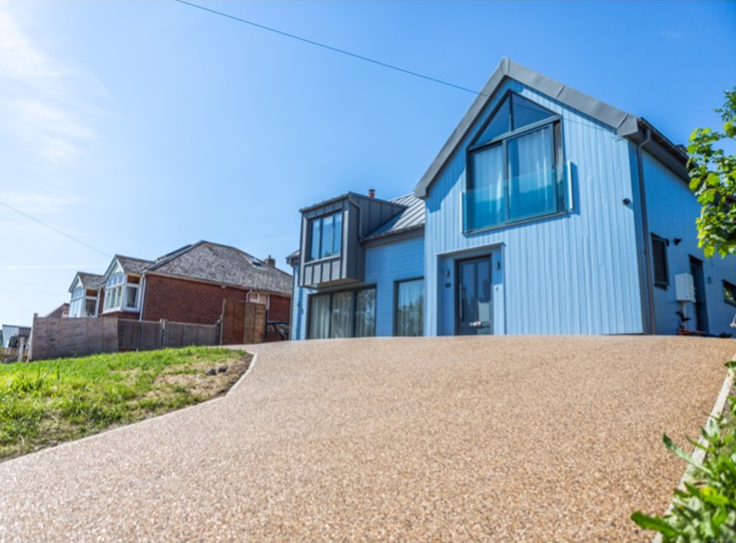 "I am proud to be part of an exciting, recognisable, and trusted brand. It feels great to work with, and represent, a business that is committed to making the world a better place. The support I have received from Oltco's Directors Tom and Johnny and the rest of the network has been outstanding which is why I feel so confident to own seven Oltco franchise areas," - Rob Wilson, owner of several Oltco franchises.

Some of Our Achievements and Community Contribution
We created the world's first and award-winning Recycle Bound driveway solution, which utilises waste plastic that is already in circulation, to help combat the global issue of plastic waste. Our projects have recycled the equivalent of over 500 million plastic straws.
In 2021, we won the Sustainability Warrior title at the bfa HSBC British Franchising Awards
We won the South West Entrepreneur Award for Disruptor of the Year in 2019.
We recently celebrated the launch of our 50th franchise, following a period of sustained growth and an excellent franchise scheme and we now have over 55 franchisees across the UK and Channel Islands.
We support local charities, carry out beach cleans and litter picks, support local youth clubs and install outdoor spaces free of charge to those most in need
Named UK'S top franchising opportunity by Elite Franchise EF100 awards in 2020
Our next target is 100 franchised areas by 2025
Investment Expectations
An Oltco franchise is an exciting opportunity for the right person. The investment required is appealing but is one that also requires dedication from the franchisee to ensure the success of the company. Our selection process for the right, values-led and dedicated person includes ensuring the financial investment can be met from the outset.
For those who embrace our ethos, fit well with our team and existing franchise network, are ready and willing to be challenged, the average investment is £17,000 + £7,500 marketing launch campaign (£24,500 plus VAT) per franchise.

Testimonials
Brian and Harriet Wright – Gloucester and Cheltenham
"Owning an Oltco franchise was a great next step for me after coming out of the construction industry, as it wasn't too far from the trade that I knew and had built a solid reputation from.
What stood out for me, and an ethos which shines through Oltco, was the commitment towards sustainability. As a business, Oltco Gloucester and Cheltenham has committed to offsetting its carbon footprint with the Carbon Footprint Scheme, which sees 5% of the business profits go towards planting trees."
Phil Power - Liverpool and Wirral
"I have always wanted to be my own boss and the Oltco franchise opportunity has provided me with the chance to do this, whilst also having a supportive team around me. Having Tom, Johnny, and Nick by my side to provide advice whenever required has been invaluable and has played a huge part in the success of Oltco Liverpool and Wirral."
For more information on how we engage with our franchisees and offer unparalleled support, feel free to connect with us.