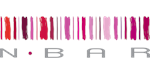 N.Bar - Beauty Franchise
An N.Bar franchise is a safe and proven model for your beauty business.
Finance requirements

Liquid Capital:

£50,000

Minimum Investment:

£50,000

Areas Available

UK
Profile
Why You Should Consider Taking Up A N.Bar Franchise?
Since 2001, N.Bar has established itself as one of the world's leading nail bars with 16 locations globally, and soon to open franchised stores in Canada, Saudi Arabia and UK. An N.Bar franchise is a safe and proven model for your beauty business.
What Do We Offer?
This is an opportunity to manage your own business and offer unmatched brand experiences in an exciting and growing industry with countless opportunities. We provide you with all the tools and support to ensure your business is a success including a dedicated team who are with you every step of the way.
Marketing support:

The dedicated team at N.Bar will provide you with a ready-to-go toolkit to launch in your market that includes: Launch Event Plan, Brand Marketing Plan, Social Media & PR Plan. Your online library will be updated on a monthly basis to ensure you have the latest.

Design & architecture:

Our wax bar's interior is designed to promote a comfortable, yet professional business environment, with a modern appearance focusing on our hair removal services and retail products. The Standard Design Pack (SDP) includes: (1) Store Design (2) Customer Flow and up-sell points (3) Interior Aesthetics (style, colours, furniture etc.

Staff recruitment & training:

At N.Bar, we believe that Training is a fundamental part to making your franchise a success. Over the years, our team have gained valuable experience in terms of staff recruits in order to develop a training programmed suited to all markets.

All-in-one Salon Software:

The N.Bar brand has an all-in-one customised point of sale system that also doubles up as an appointment management system. Along with this, there is a soon to be launched online reservation system as well as an app.

Finding Your Location:

Locations are a must to be successful, we are best at assisting you to identify and secure good locations.

Digital Marketing:

At N.Bar, we have developed a complete digital framework to attract business for our franchisees, that includes website, an online reservation site, Google Search Optimisation, Social Media, Apps, Marketing and emailers.
Global Beauty Expertise
As a part of The Grooming Company, TGC has the beauty business expertise operating 7 brands in 6 countries with 60+ locations
Investment
An Initial investment of £50,000 is enough to get started, as we have high street banks who will lend to our franchisees upto 70% of the initial startup costs. A typical start - up cost ranges from approximately £120,000 - £150,000 depending on store size.
For further information, please fill out this form to get in touch with the N.Bar Franchise Team.