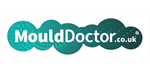 Mould Doctor - Home Services Franchise
Become a specialist in a unique and rewarding business operation with a Mould Doctor franchise.
Finance requirements

Minimum Investment:

£17,950

Areas Available

UK
Profile
Become a Specialist in a Unique, Rewarding Business Operation with Mould Doctor
Our financial projections* show that each new Mould Doctor franchise business should expect to grow its operation quickly, from a standing start, achieving a sales turnover of £180,000 in the third year of business.
Mould Doctor is an established brand that stands out from the rest and can be replicated at a local level anywhere in the UK. Mould Doctor was launched in 2009 by Geoff Melton as an addition to his property maintenance and decorating company and in response to the need to provide permanent mould eradication treatments to buildings both interior and exterior.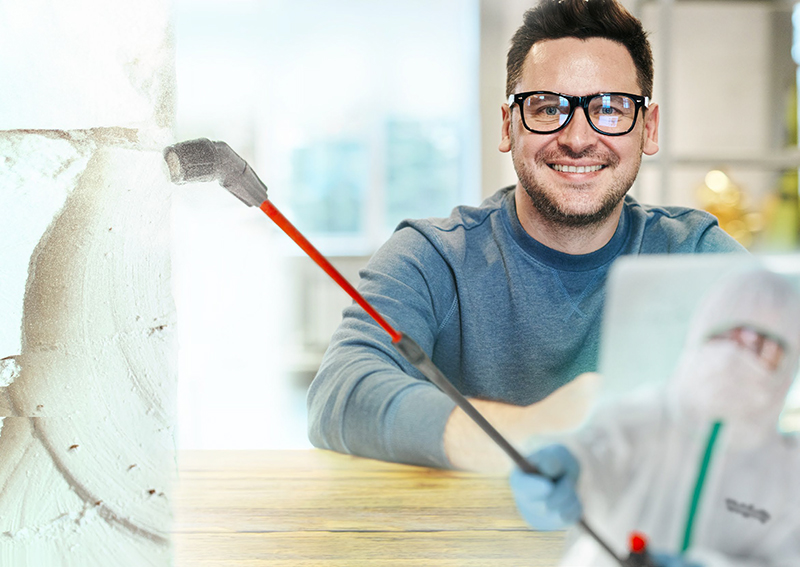 Following a period of extensive research into mould and how it can impact our lives, product formulation and treatment methods were developed to ensure the most effective treatment for this severe problem.
Over the years, Mould Doctor's successful business model has treated over 15,000 properties!
Given the lack of serious competition, it was clear that the development of a truly professional service for mould treatment presented a massive opportunity as a franchise business. The Mould Doctor franchise was born and continues to go from strength to strength.
Why Choose Mould Doctor?
Customers have confidence in local businesses backed by a national organisation, so a franchise like Mould Doctor has much greater credibility than a 'stand-alone' company.
We have an experienced team with the commitment to support you through our proven business model. We want you to succeed, and we have a dedicated Business Development Manager to help you grow your own business.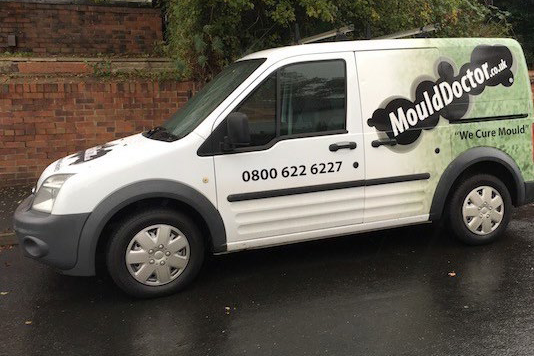 There are 4.5 million rental properties controlled by local authorities and housing associations throughout the UK and a further 4.5 million rental properties controlled by letting agents, estate agents and privately owned properties. That's a total of 9 million rented properties, with 25% of them having potential mould problems. Add to that the millions of homeowners in the private sector, as well as commercial properties, schools and hospitals, and you can see there is an unlimited amount of mould remedial work required within the UK.
You have the potential to grow your business from a sole trader to a management franchise, as we have bespoke products unrivalled in this inexhaustible market. The opportunities are immense!
Financial Projections*
Year One
One person managed operation
Turnover
£60K
Total Sales
£60K
Cost of Sales
£9K
Expenditure
£12K
Operating Profit
£39K
Year Two
Franchise manager plus 1 team member
Turnover
£120K
Total Sales
£120K
Cost of Sales
£45K
Expenditure
£25K
Operating Profit
£50K
Year Three
Franchise manager plus 2 team members
Turnover
£180K
Total Sales
£180K
Cost of Sales
£85K
Expenditure
£25K
Operating Profit
£70K
Franchise Benefits
We offer a unique solution to a nationwide problem, achieving a 99.9% success rate for complete eradication following the first visit. As a franchisee, you will run a specialist consultancy service offering expert advice, surveys and assessments to stop the problem. Mould Doctor leads the way as a service that homeowners, landlords, commercial property organisations and social housing providers can rely on.
A proven business under a flagship brand. An untapped market in a growth industry means you will have all the customers you need to generate a significant income, and at the same time improve their quality of life.
Our territories are exclusive and bespoke to you. We have opportunities in every major UK city. We build your business around you for long term success.
70% of your investment is returned back to your business through training and support, marketing and stock.
Our financial projections show that each new Mould Doctor franchise business should expect to grow its operation quickly, from a standing start, achieving a sales turnover of £180 in the third year of business.
The team behind Mould Doctor are hard-working individuals with the collective experience and expertise to support every aspect of your business. They will provide a launchpad for the growth and success of your piece of the action with Mould Doctor.
Franchisee Requirements
We are looking for people who meet the following criteria:
Personal honesty and integrity
A determination to succeed
A genuine desire to provide the best service to your clients
Willingness to follow advice and guidance, and implement our model
Good organisational and communication skills
Professionalism and a pro-active approach to any challenge
A positive attitude to working as part of a team and share experiences
Adequate business funding arrangements
Financial Requirements
The figures below outline your Franchise investment, what it covers and how you benefit from it - including a 70% return for your business.
Franchisee fee and territory: £5,385
Training & support: £4,487.50
Marketing incl. livery: £5,385
Stock & technical: £2,692.50
TOTAL: £17,950 + VAT
*Figures shown above are realistic projections of turnover and expected operating profit in the first three years of running a Mould Doctor franchise. Actual figures will vary according to a range of factors, and overheads will change according to the economic climate. A full discussion will be held to discuss the business financials on completion of a non disclosure and confidentiality agreement.