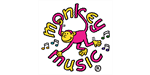 Monkey Music - Music Education Franchise
Monkey Music franchises have been going for nearly 30 years – and are still expanding!
Finance requirements

Franchise Fee:

£13,975

Areas Available

United Kingdom
Profile
The Monkey Music franchise has been delivering excellent children's music classes for nearly 30 years and we're looking for more talented new business owners to join our expanding team!
Monkey Music is a leader among pre-school music educators for babies and toddlers in the UK.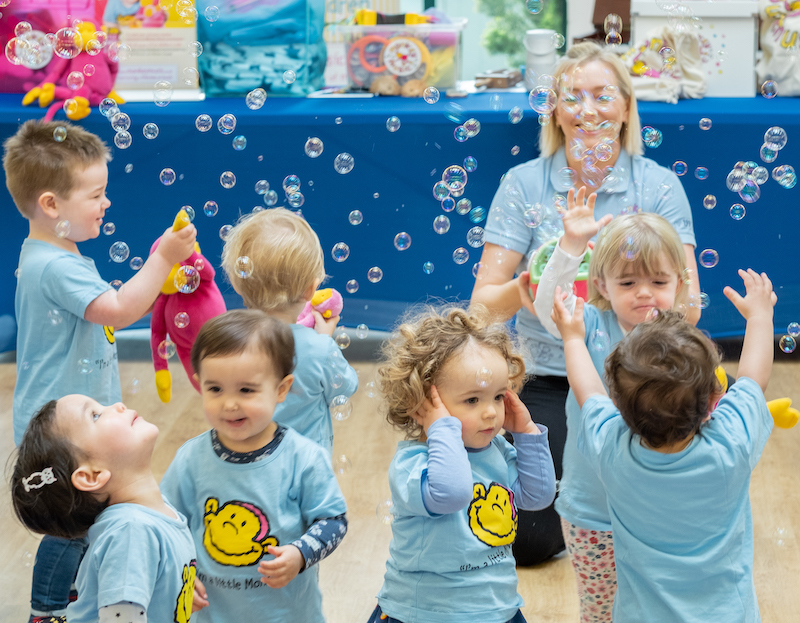 As well as the obvious benefits from starting up your own business as part of an established franchise that supports you every step of the way, Monkey Music offers you flexible working hours. Having run for almost 30 years, led by its founder and CEO Angie Coates, we are a tried & tested company that will help you hit the ground running from day one.
Our current franchisees come from all walks of life but share four common characteristics:
The ambition and drive to run a business of their own
The flexibility to work when and where they choose
A solid personal work ethos
A belief in the value of early music education.
We believe Monkey Music thrives because of our tried & tested business model. We also pride ourselves in building long-term relationships with our clients, the families who attend our classes.
This, combined with the expertise of our Head Office Support Team, offers franchisees a fantastic recipe for success.
Why Choose Monkey Music
Monkey Music is a business that isn't just rewarding to its franchisees and clients but is run on ethical lines, demonstrated by our having been with the British Franchise Association (bfa) since 2004. Angie Coates is a member of the bfa Board, and Monkey Music's Directors have appeared as keynote speakers at numerous bfa events.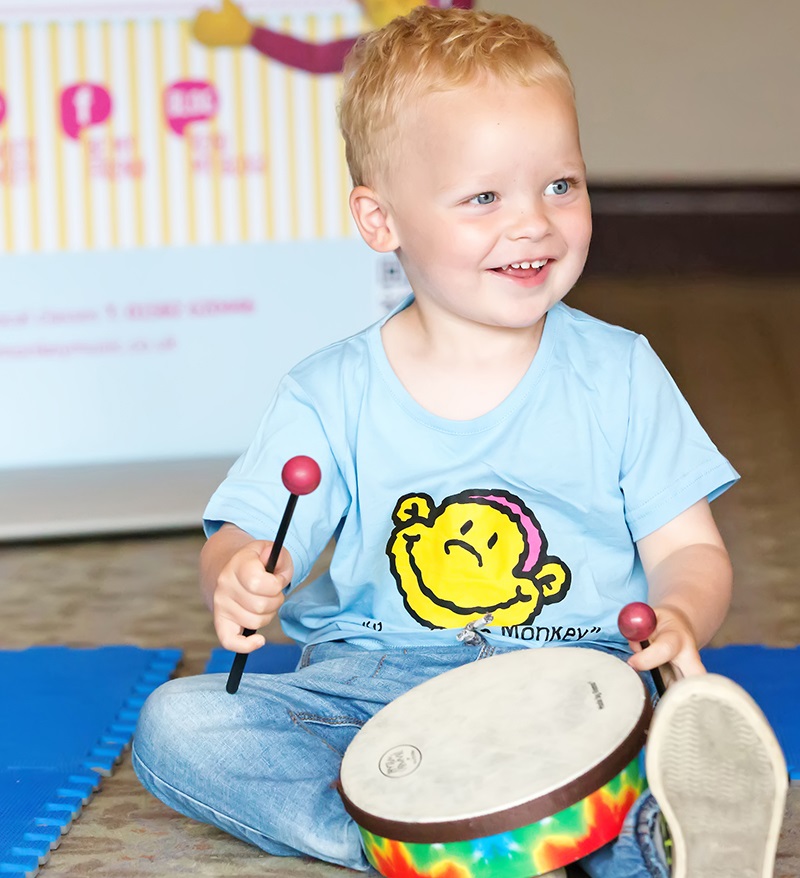 Monkey Music prides itself on ensuring you have all the advice, resources and ongoing support from business advisors and specialists you'll need to make your business – and it is your business – a success. You will never be alone!
Often, a business has to find business support tools to find success. In contrast, Monkey Music provides all the relevant assistance you might require to benefit each stage of your business's growth. These include:
National marketing campaigns
Brand identity
Tailor-made marketing materials
Your personalised web page
Core products & services
CRM system with online booking
Legal framework.
We don't rest on our laurels. Instead, we constantly seek new initiatives to support our franchisees. 
Our results are recognised across the industry and we were awarded finalists in this year's bfa HSBC Resilient Risers category having won the bfa HSBC Franchisee Lifestyle Award in 2020. Not only that, but we have again been listed in the top fifty of Elite's EF100 top franchises, a position we have held since the EF100 launched and we are pleased to say that we were placed as the top Children's Music brand.
What Do We Do?
Monkey Music offers you a family-friendly career opportunity in our award-winning franchise network. You will be bringing joy to families through our interactive music activities.
Babies and toddlers, along with their parents/carers, come together in small groups to enjoy our music-based activities. It's that simple.
We produce a range of programmes:
Rock 'n' Roll sessions for babies from 3 months
Heigh-Ho for toddlers from 12 months
Jiggety-Jig for 2- & 3-year-olds
Ding Dong for 3- & 4-year-olds
Children have fun and learn new skills through our magical musical classes. Through your Monkey Music franchise, you will run your own business and find personal and financial success through the business model we have built and refined since 1992.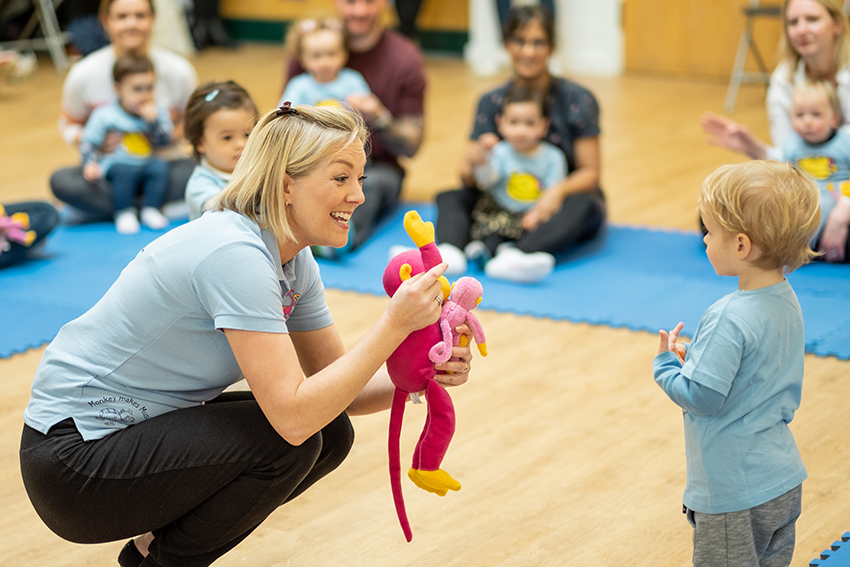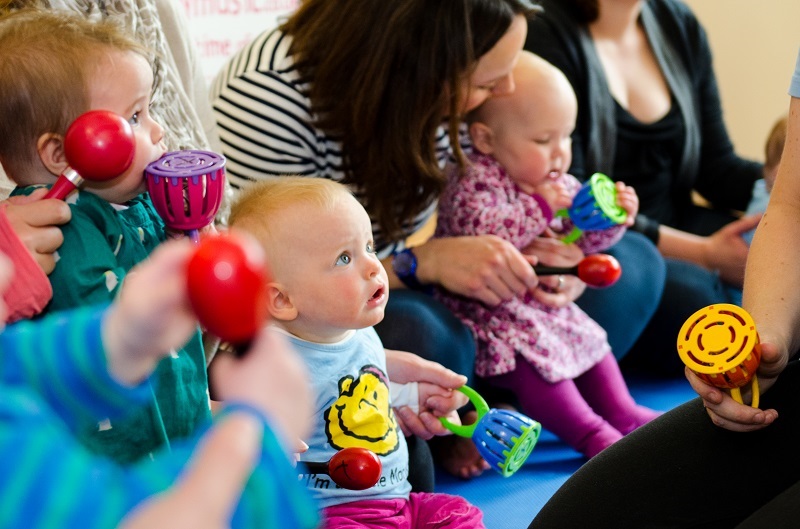 Franchise Benefits
A recognised brand with longevity.
Flexible hours so you can develop your perfect work-life balance.
Training & support provided.
Ongoing business model development, so we remain cutting-edge and exciting for you and our clients.
A business that brings fun to children, adults and franchisees!
Who We're Looking For?
There is a steady and detailed recruitment process to allow both the franchisor and franchisee to interrogate all the information and make informed decisions.
The Business Development Manager supports each individual throughout the process and is on hand to answer any questions, big or small.
Testimonial
"It has been such a positive change of career for me – stress levels have plummeted, the flexibility is unrivalled and finally there is true work-life balance."
- Monkey Music franchisee
Financial Requirements
Franchise Fee: £13,975 + VAT