Mobile App City Business Opportunity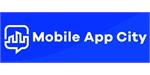 Mobile App City - Master Business Opportunity
Earn a fast ROI by becoming a master licensee for Mobile App City.
Territory Information
Cardiff
Total Investment:

£150,000
Profile
Mobile App City's vision is to be the world leader in mobile applications, enabling entrepreneurs to increase their profits and reduce expenses through technology.
The company was founded in 2011 and today has over 80 licensees globally providing a whole range of digital media services to businesses. The founders have over 20 years' experience in business, franchising and licensing particularly in the business to business professional services industries.
7 Reasons why you'd want to be a
Mobile App City Master Licensee
You'd rather invest than just buy yourself a job: 9 out of 10 business opportunities and Licenses look more like a job than a business. As a Mobile App City Master Licensee you'll be the exclusive LICENSEE in the country or territory you invest in. As a Licensee, you'll get two things, (1) a great up front amount of cash flow from License fees and (2) a residual income from the Licensee's sales.
You like to think big: Nothing personal, but some people just aren't ready to play this game. You've got to have at least £150,000+ in cash and be willing to either run the business yourself with one employee, or employ people, creating a business that will ultimately create a large passive income…
You're aiming for a good Return On Investment: Take an average investment of £150,000 for a territory in the UK as an example… You'll award and bring on Licensees that return you £15,000 gross profit each … So awarding just 10 Licenses will get you a 100% return of capital.
You want a large residual income: Let's take a similar area again. Licensees pay Mobile App City the wholesale rate for their services, and you get a nice portion of that. All in all, you have the ability to make significant ongoing and even passive income.
You'd rather pay for support and a proven system than design it yourself: After 8 years and selling 1000's of apps and services we've invested a literal fortune in developing these systems. Not to mention the last 7 years of licensing worldwide. As a smart investor, you'll realize we've already done the hard work and now it's time to partner with us and reap the rewards…
You want exclusivity in a growth trend industry: Own an exclusive territory and join us in being one of the first to bring mobile apps and digital services, in a formal, manageable way, to businesses. Small business start-ups are at an all-time high and business owners need and want the help only a Mobile App City Licensee can offer.
You'll only ever need a few employees, if you want them at all:This is a simple business, and if set up correctly, one person can run the entire business although having one employee would help leverage your time. Unlike franchise systems where franchisees need a lot of support, with the Mobile App City license system we let the licensees do their business their way. This means less support from you and more freedom for our licensees. In our model Licensees are more responsible for their destiny than we are, and that is an attractive benefit of our model.
You want more than you were promised, and a lifestyle you can enjoy. Yes we did say "7 Reasons" and this is the 8th, but when you call or hit the reply button via email, you'll understand that we're an organization that firmly believes in under-promising and over-delivering. So, read as much as you need to and then, be pro-active and apply by completing the form below.