Marla Custom Blinds Franchise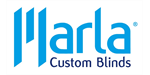 Marla Custom Blinds - Made-to-measure Blinds Franchise
Join Marla Custom Blinds and operate in a continually growing market that is currently estimated to be worth more than £1billion.
Watch Video
Territory Information
Location:

Staffordshire
Franchise Fee:

£11,995
Other Areas Available

Opportunities available throughout the UK
Profile
Marla Custom Blinds franchises available now in the UK
Join a family-owned and operated made-to-measure blinds business at leading edge of a lucrative industry. Find out everything you need to know about Marla Custom Blinds here!
ABOUT THE COMPANY
Marla Custom Blinds is a family-owned and operated made-to-measure blinds business. It comes with a highly experienced, friendly and helpful team who are always willing and happy to offer advice and information.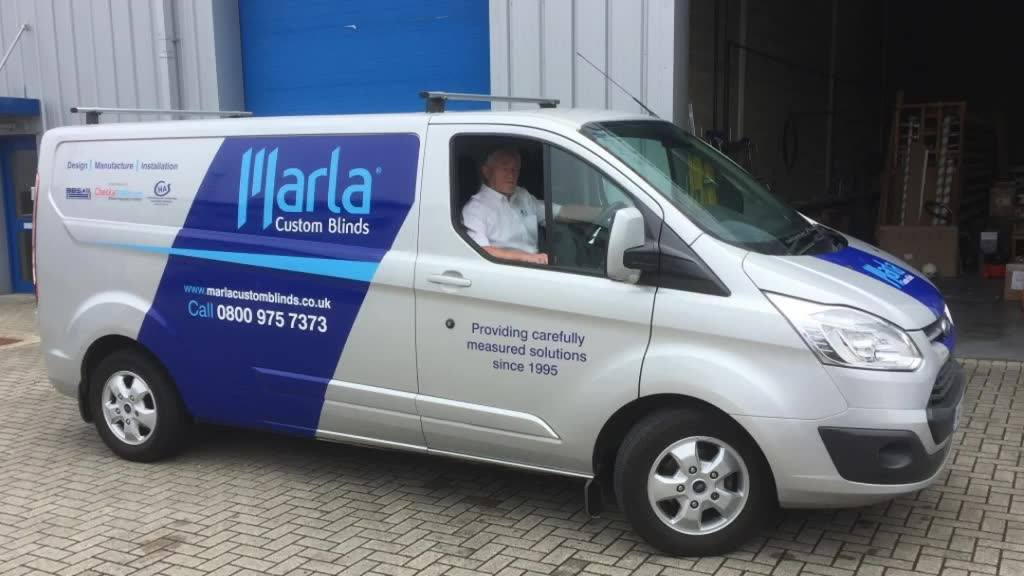 Marla Custom Blinds was established 25 years ago when Angela and Martin Froud started as sole traders, manufacturing curtains and blinds for residential customers. From humble beginnings, their knowledge and experience grew, as did the company, and they soon extended operations to include training for trade customers and ultimately the development of the franchise business.
After more than two decades of success and growth, Marla Custom Blinds is now at the leading edge of a lucrative industry. They manufacture and fit one of the broadest range of tailor-made blinds, awnings and shutters of any specialist in the sector, for both the residential and commercial markets. All our products carry a 5-year guarantee.
Marla is proud to maintain traditions of a personable, family-run business. Our considerable experience and resources have enabled us to compete at the highest level in an industry estimated to be worth more than £1billion and growing!
WHY CHOOSE Marla Custom Blinds?
25 years' experience in the business
A team committed to supporting you
A variety of blinds products to sell
A continually growing market that is currently estimated to be worth more than £1billion
Operationally, Marla Custom Blinds benefits from the knowledge and experience of our team to drive the business forward and stay ahead of the latest trends in an ever-changing market, through new materials, advances in design and, importantly, pricing.
For a franchisee, this offers confidence as a self-starter and excellent growth potential, thanks to a great product and expert support.
We operate from our factory in Hampshire where blinds orders are processed and manufactured, and we have grown the business successfully within our local area around Fareham. It's a proven business model that we can help you to replicate, and it has an exclusive territory with £500,000 potential turnover.
WHAT DOES Marla Custom Blinds DO?
We manufacture most of our products in the UK, allowing us to offer a bespoke service, be it for a house, conservatory, commercial building – we have it covered.
Following the Marla Custom Blinds franchise system, you will always have positive cashflow. Your customer gives you 50% of the order value when they place their order (this generally covers the cost of the blinds) and you place your order for the blinds. Once you have received the blinds, you have 30 days to pay for them during which time you will have fitted the blinds and received payment from your customer. You will have been paid out in full before you have had to pay out anything.
FRANCHISE BENEFITS
For an investment of £11,995 + VAT, 75% of this is reinvested back into your business through training and support, marketing, samples and setup costs.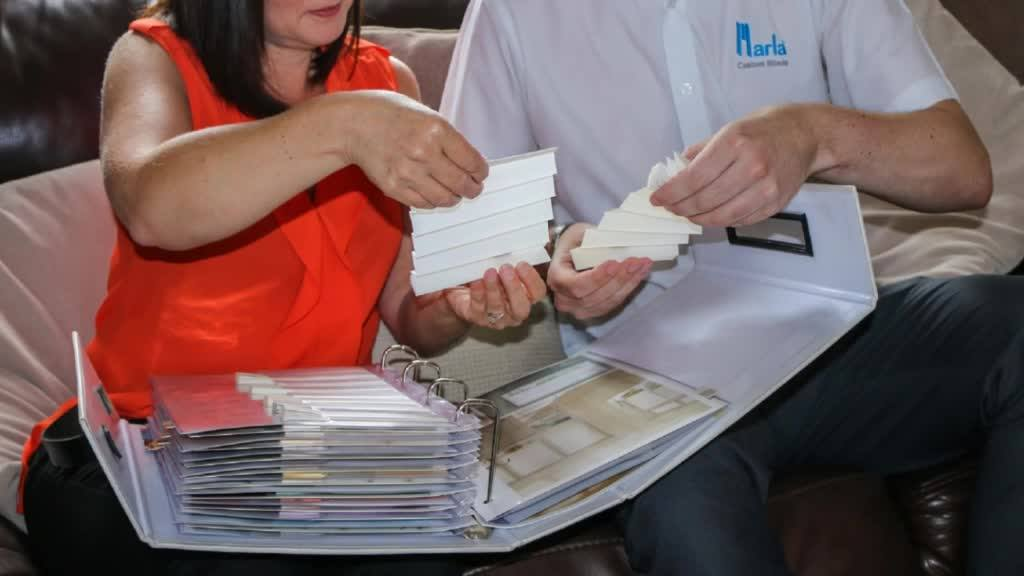 The team behind Marla have the collective experience and expertise to support every aspect of your business, including a Business Development Manager. They will help your company growth and personal development.
Your bespoke territory will support a potential turnover of at least £500,000 per year. We manufacture 75% of our products, so you can see them evolve from start to finish.
FRANCHISEE REQUIREMENTS
The desire to succeed
Time to dedicate to the Marla franchise experience
Attention to detail
Excellent Customer Service skills
In good health
Have building trade experience or are DIY competent
Full driving licence
FINANCIAL INFORMATION
Franchise Fee: £11,995
Minimum Investment: £15,000
Minimum Liquid Capital: £7,500
Testimonials
"I choose to go with Marla Custom blinds because of the structure and business package it comes with. From the time I spoke to the Business Manager to the training it has been done professionally. The support given afterwards and the ease of communications from the head office and to me as a ...
"The training at Marla was great – Well paced and just the right level of content"
News
11 February 2021

Are you considering taking up a Marla Custom Blinds franchise? If so, you'll probably be wondering "How long will it take me to get my first order? Well, for Mark Berry, our newest franchisee, the answer was "Sooner than he thought!" Mark signed up as our franchisee for the Durham and ...
Introducing new and additional support within the franchise network focusing on greater accountability leading to improved performance and faster growth.

07 January 2021

We have some great news regarding additional support to our franchise network in order for franchisees to develop and grow their business into a multi vehicle management business. A key aspect of being part of a franchise network is the support available and whilst franchisees have the ...
21 December 2020

Marla have a new franchisee, Joseph Anyaike who has taken the Cardiff (South Wales) area.
Videos
19 February 2021

An introduction to the Marla Custom Blinds franchise opportunity