Little Learners Franchise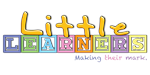 Little Learners - children education Franchise
The Multi Award-Winning Business That Makes Learning Fun for Babies, Toddlers & Pre-Schoolers
Territory Information
Location:

Newcastle
Profile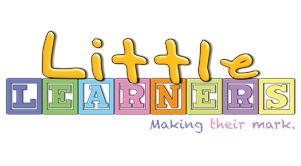 The Multi Award-Winning Business That Makes Learning Fun for Babies, Toddlers & Pre-Schoolers
'Help every child make their mark.'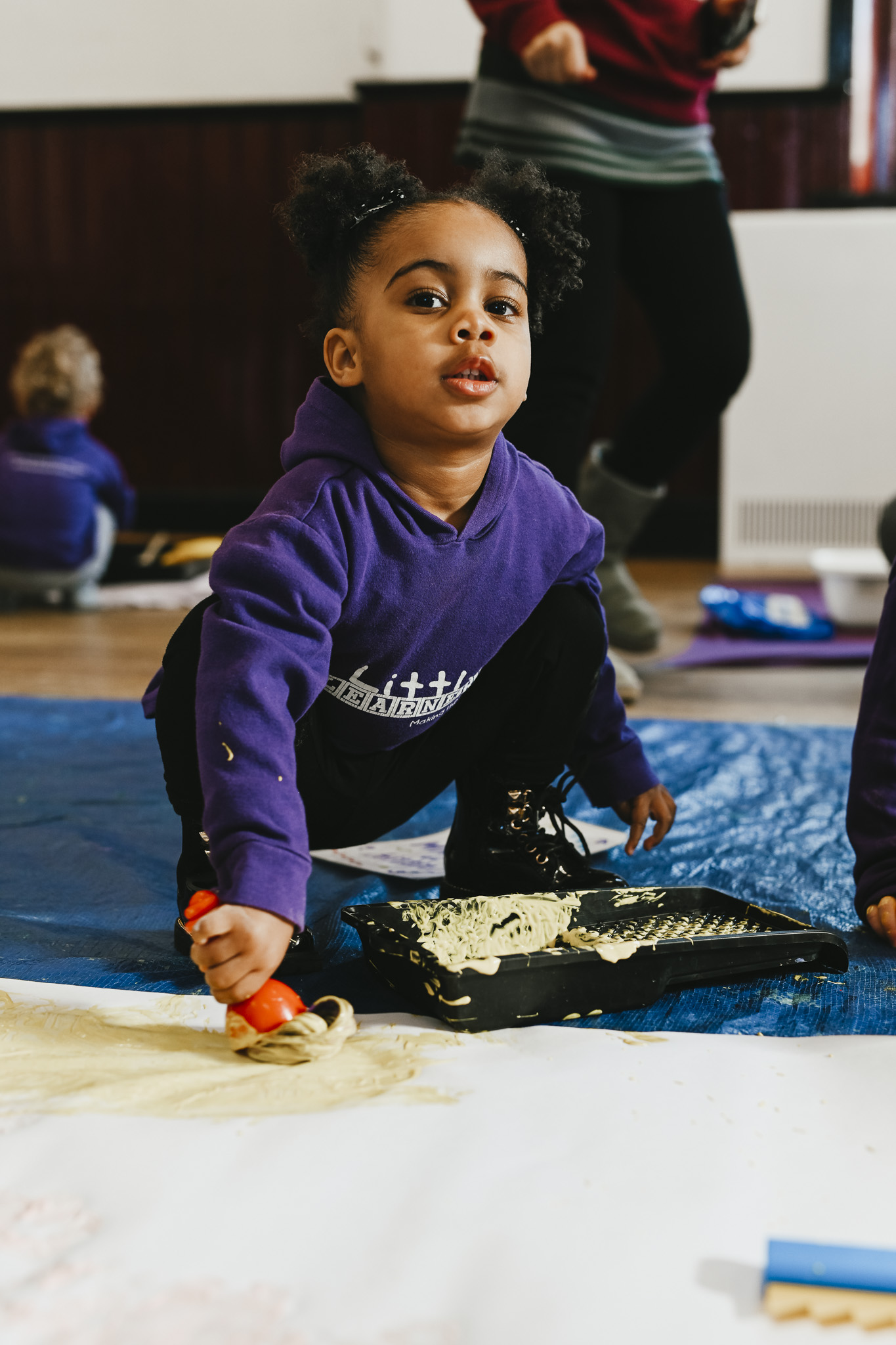 Setting up and running a business is hard work that comes with no guarantee of success. But working as a franchise partner with a recognised brand means you are setting out on day one with a proven business model. When that business helps small children and babies develop their creativity and motor skills while having fun making – quite literally – a massive, colourful mess, then you have a recipe for probably the best career imaginable!
Little Learners delivers fun, educational and (most importantly!) messy classes, for babies, toddlers & pre-schoolers. It's an early writing programme designed by a qualified teacher to stimulate and encourage young children in writing and motor skills by playing with paints, playdough, chalks, etc.
Since 2015, our franchise has taken off through the hard work of our partners and massive demand for our classes. We conduct our 4 to 6-week term courses in all sorts of public venues, such as soft play centres, community centres, village halls, leisure centres, etc. We also run special events like parties and home-based sessions in people's gardens.
Why Choose Little Learners?
Best New Children's Activity in the What's On 4 Kids Awards 2016
Winner of Business Growth of the Year in the Networking Mummies Awards 2017
Winner of New Woman Franchisor in the EWIF Awards 2017
Winner of Best Newcomer in the Top Franchise Awards 2017
Small Business Sunday Winner by Theo Paphitis 2017
5-Star Franchisee Satisfaction awarded by WorkBuzz 2019
Winner of Best Franchise in the Inspire Awards 2019
Ranked in Top 50 in the UK TOP 100 FRANCHISES 2019 & 2020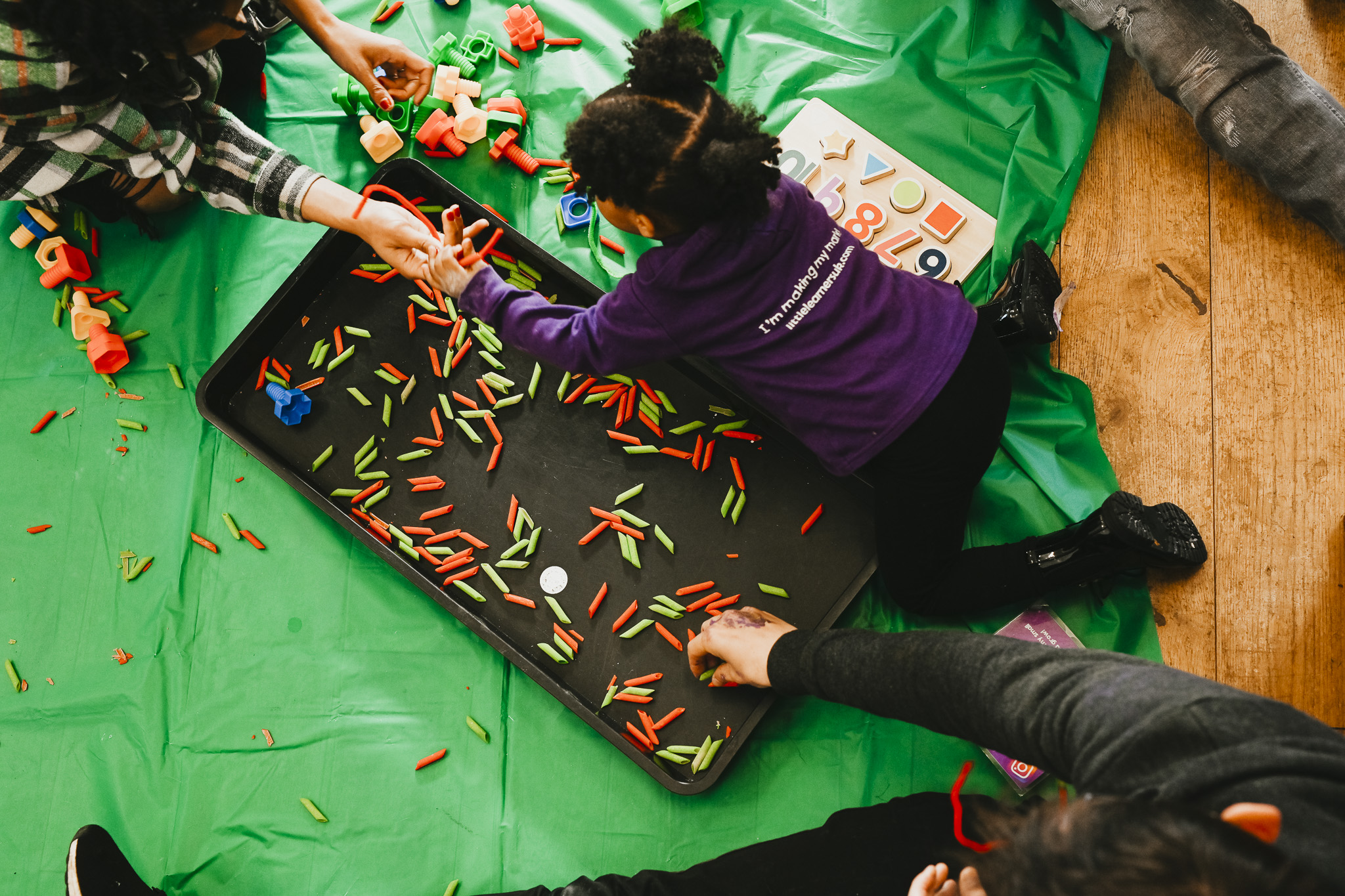 Little Learners seeks passionate individuals to join our growing team of franchisees in the UK and Australia. We have become the leading educational messy play company, winning multiple awards for our classes, parties and the franchise as a whole. Our franchisees are dedicated, fun, creative and driven – we're one big family!
As a Little Learners franchisee, you will be part of our tremendous national network that delivers unique messy play and Mark Making programmes throughout the UK. Multiple income streams are available from classes, events, parties, work in schools/early years settings and merchandise sales.
Franchise Benefits
Credibility from use of the award-winning Little Learners brand.
Multiple income streams include classes, parties, events, festivals, work in schools and merchandise.
Exclusive territory specifying your target audience.
Initial starter pack of equipment, stock, consumables and uniform.
Marketing pack including flyers, stickers and a roll-up banner.
Access to our unique e-hub full of materials, policies and procedures.
An Annual Franchise Conference.
Flexible online training covering all aspects of the business.
Exclusive use of The Mark Makers early writing programme.
Ongoing support from head office, a mentor and regional coordinators throughout your journey.
Watch and help children learn through messy play in a safe, fun environment! You can, of course, take your own kids with you and have them take part.
Activities include messy play, paint, scribbling, play dough, motor skills activities, sensory play, singing and movement.
Five star-rated business by parents.
What Does Little Learners Do?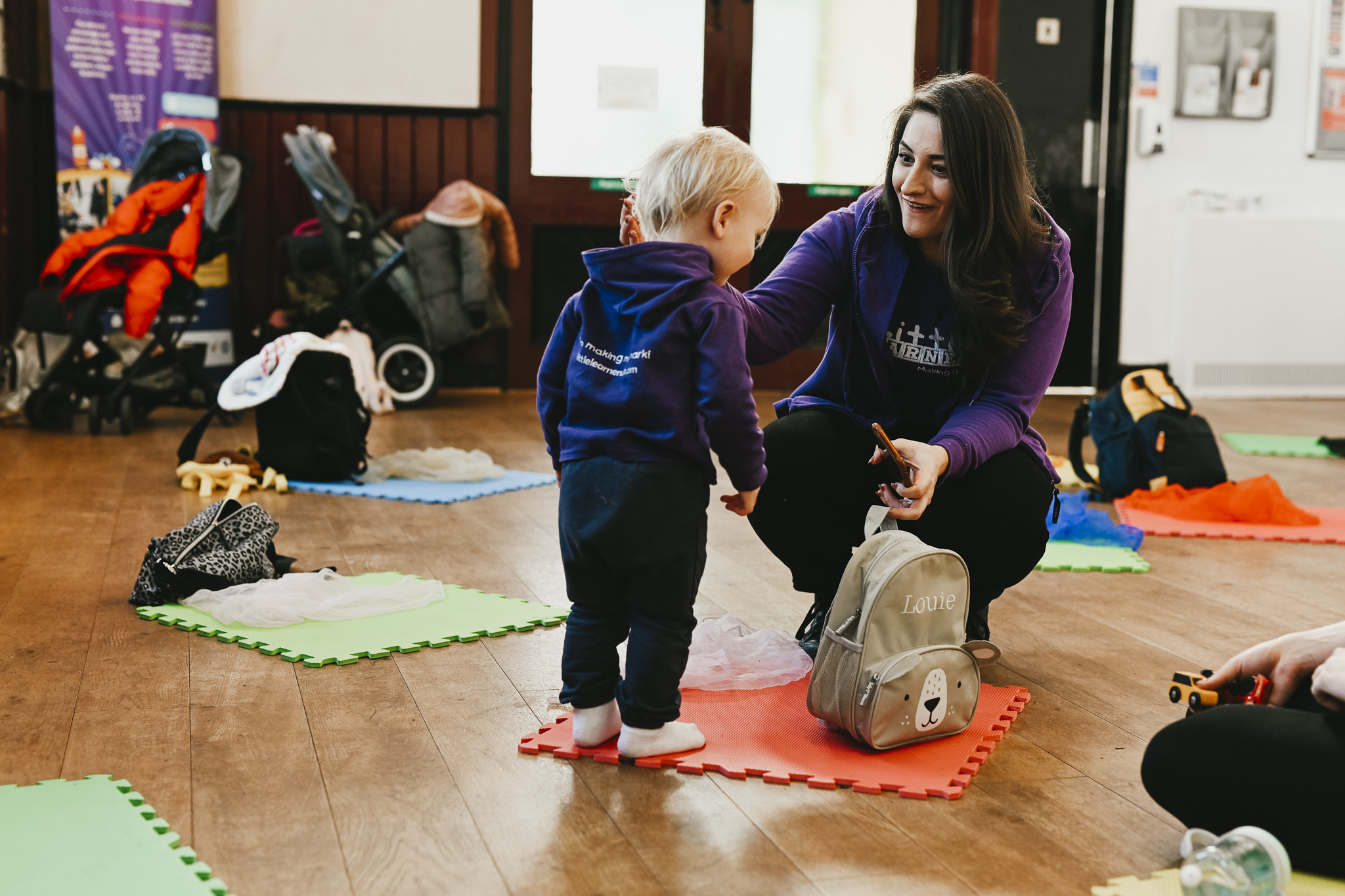 Mark Making is the process babies and toddlers undergo as they start playing with paints, crayons and anything else close to hand! Through repetition, children become more sophisticated and comfortable with mark-making, which develops confidence, motor skills, early writing ability and many other long-term benefits.
With its combined use of bright colours, different textures and stimulating music, Little Learners has developed a fantastic system of playful learning that suits anyone and everyone.
As a franchisee, you will set up everything you need to run the class and clean it up afterwards. Each of these activities will, in the beginning, probably take about an hour. You control how many courses you do and when you complete your admin (which you can do at home). It's the flexible sort of business that can suit anyone no matter what other commitments they have in their life.
The only question is, will the kids in your classes have as much fun as you?
Franchisee Requirements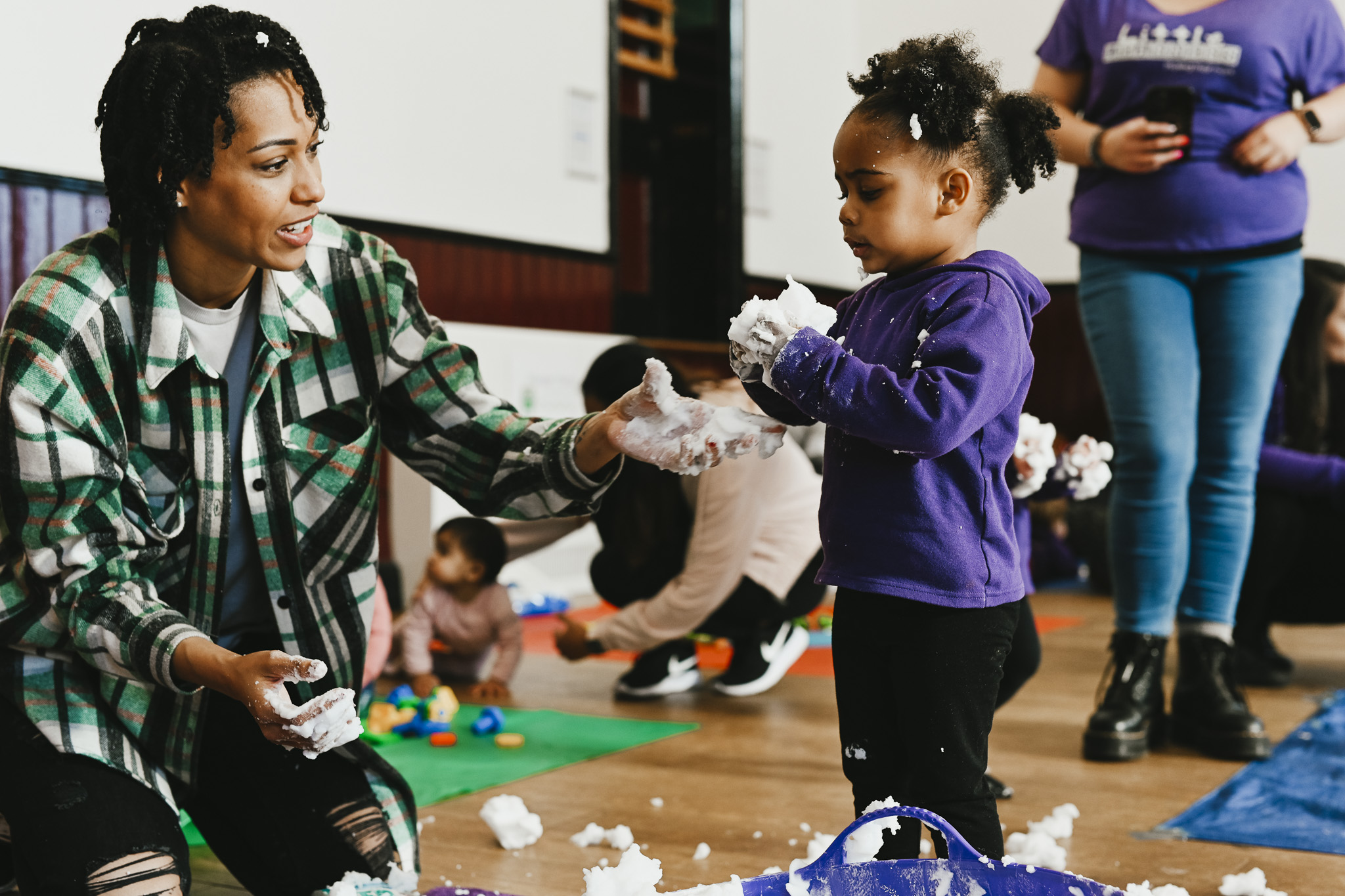 Experience in working with children would be helpful but not essential. You must simply be keen to work with kids and their parents. Many of our franchisees used to work as teachers, but previous experience working with children in any capacity is not a necessity.
You will require a DBS check before you can start with us. If you are already on the update service, we will take your DBS number. If not, we can provide a platform for you to apply for a new DBS.
You will require a car (it doesn't have to be big!) to transport your Little Learners stock to and from venues. Some of our franchisees leave some stock at their regular venues.
Financial Requirements
Little Learners offers three different franchise packages depending on territory size. It's up to you how big you want your business to be! We carefully work out the number of under-fives living in each postcode district in your area so you know exactly what you market potential is.
BASIC: Up to 5,000 children under-fives in your territory. Cost: £5,499 + VAT.
STANDARD: Up to 10,000 children under-fives in your territory. Cost: £7,499 + VAT.
ENHANCED: Up to 15,000 children under-fives in your territory. Cost: £9,499 + VAT.
Monthly Fees: 7.5% of turnover. £30 IT fee.
This is the perfect opportunity for anyone who likes working with small children and making a mess – all for the best possible reasons of earning a living and helping today's kids prepare for tomorrow. Contact us today for a free information pack!
Testimonials
"My son and I loved the Little Learners event on the green… We've been to a few 'messy play' sessions before but this was even better as it introduced different mark making and the use of fun characters really grabbed his attention. A great way to incorporate some education into an amazing play session giving them free reign to make as much mess as they like!"
"Lola absolutely loves Little Learners! She's even starting to sing along… Lola's drawn to Emma too which shows how good she is with the children. She always wants her to paint with her."
"I booked messy play with Little Learners for my daughter Elisha's first birthday party! Kirsty was there from 11am setting up and did an amazing job of our theme "the hungry caterpillar". Everyone who came and got amongst [sic] messy play thoroughly enjoyed it! (Even the older kids and adults!) Kirsty even catered for the older children and brought arts and crafts… Would definitely recommend Little Learners to anyone who wants a messy play party."