Little Giant Brewery Franchise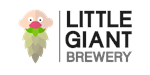 Little Giant Brewery - Little Giant Brewery Franchise
Become a Giant amongst Little Giants. Learn more about the first compact-micro brewing franchise in the world.
Territory Information
Location:

Glasgow
Franchise Fee:

£16,000
Total Investment:

£100,000
Other Areas Available

Opportunities available throughout the UK.
Profile
Join The World's First Compact-Micro Brewing Franchise
Become a Giant amongst Little Giants and ask about our franchise packages today.
FE, FI, FO, FUM... THE BLOOD OF AN ENGLISHMAN
The Little Giant Brewery is unlike anything gone before. This incredible piece of engineering with a tiny 1.8m x 2.2m low carbon footprint, is now opening franchise brewing opportunities to huge audiences all over the UK.
Due to its compact size and ease of use, boutique bars, restaurants, sports clubs, even community pubs will now have the option to brew their own beers without the constraints of a large brewing corporation.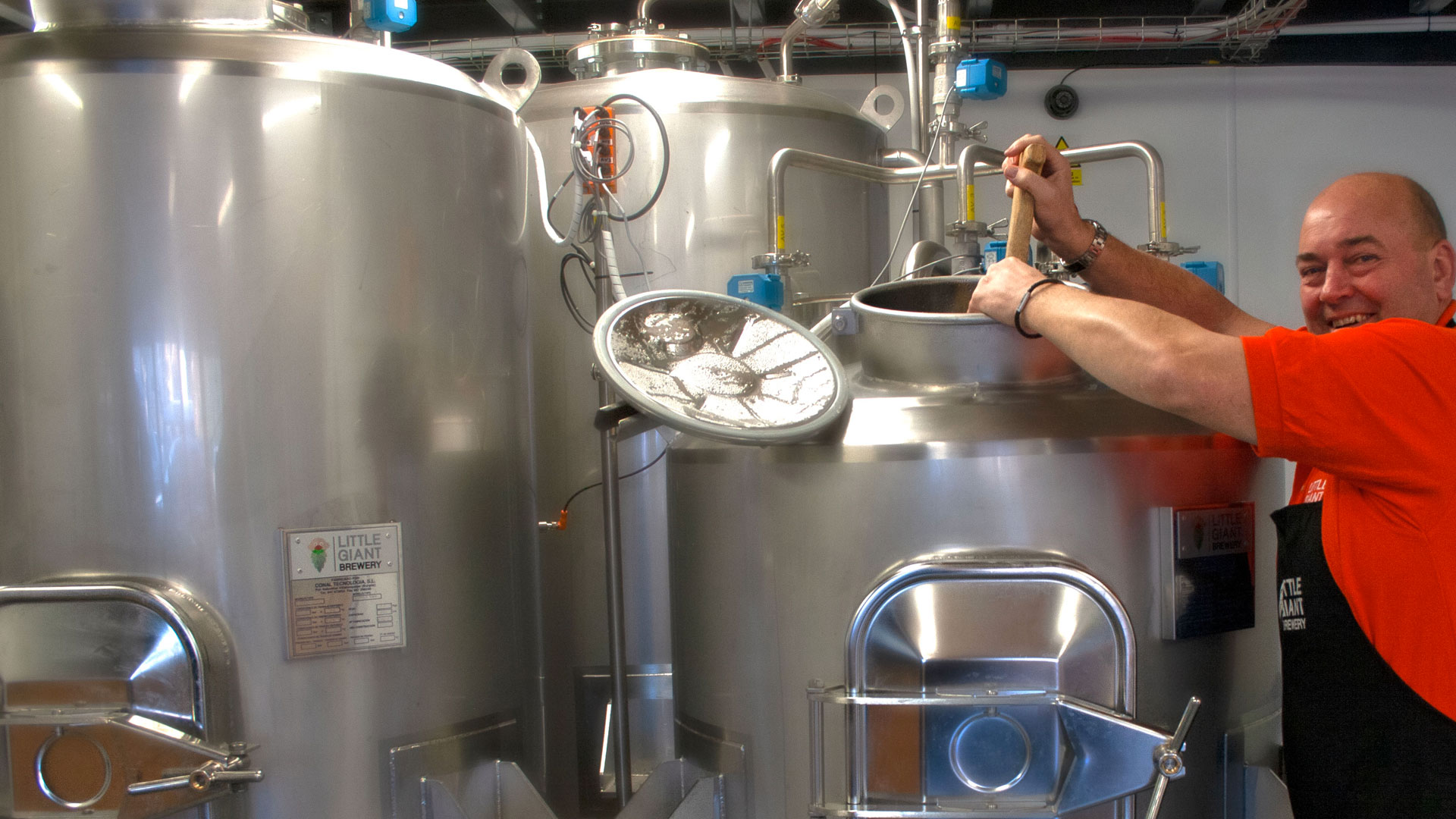 The Little Giant Brewery Company developed a totally unique brewing system that takes up a fraction of the space that a traditional micro-brewery would use. It's not only compact, as the whole process is fully automated, you don't have to be a master brewer to produce award winning beer. And as every brewing cycle is monitored via a live link at our HQ in Bristol, you always have expert technicians on hand to guide you.
We're excited about the Little Giant Brewery and the opportunities that it offers to such a wide audience – and you don't even need to grow a beard to run one!
Why Become A Little Giant?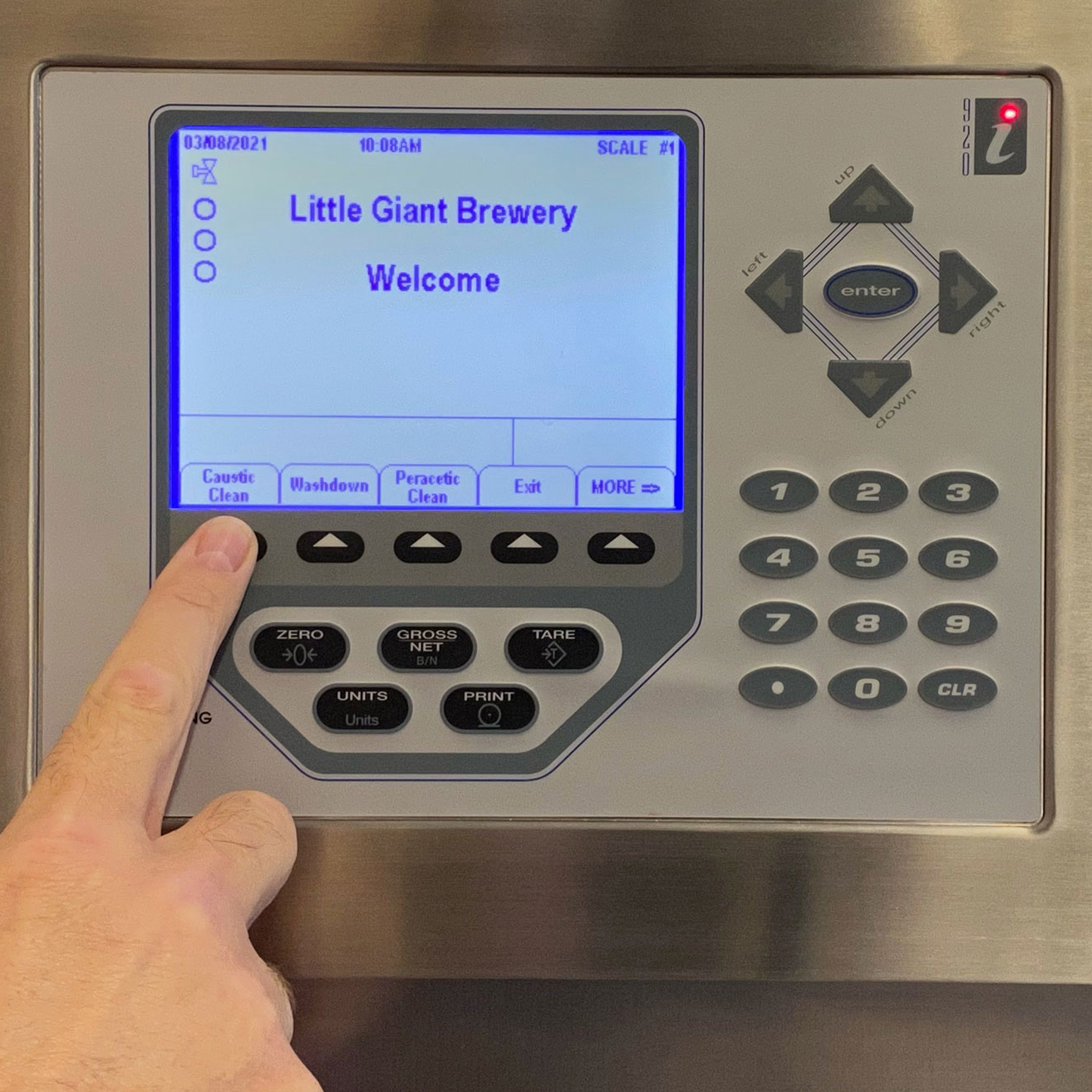 First compact-micro brewing franchise in the world
Compact system has tiny 1.8m x 2.2m low carbon footprint
4.5-hour brewing cycle producing 600 litres of beer
Fully automated brewing cycle via touchscreen technology
Each cycle is recorded online though our fully patented software
Extensive training program prior to install
Fully installed at your premises and first brew cycle monitored in situ by one of our engineers
Marketing launch package
Highest quality British brewing produce
Guaranteed location exclusivity
To ensure 100% consistency, the Little Giant Brewery supplies all the brewing materials directly to each franchisee. Each brew recipe has been developed by our award-winning master brewer, Martin Cullimore producing four stunning beers. Alongside our four core beers, FE, FI, FO & FUM, we have additional white label recipes available.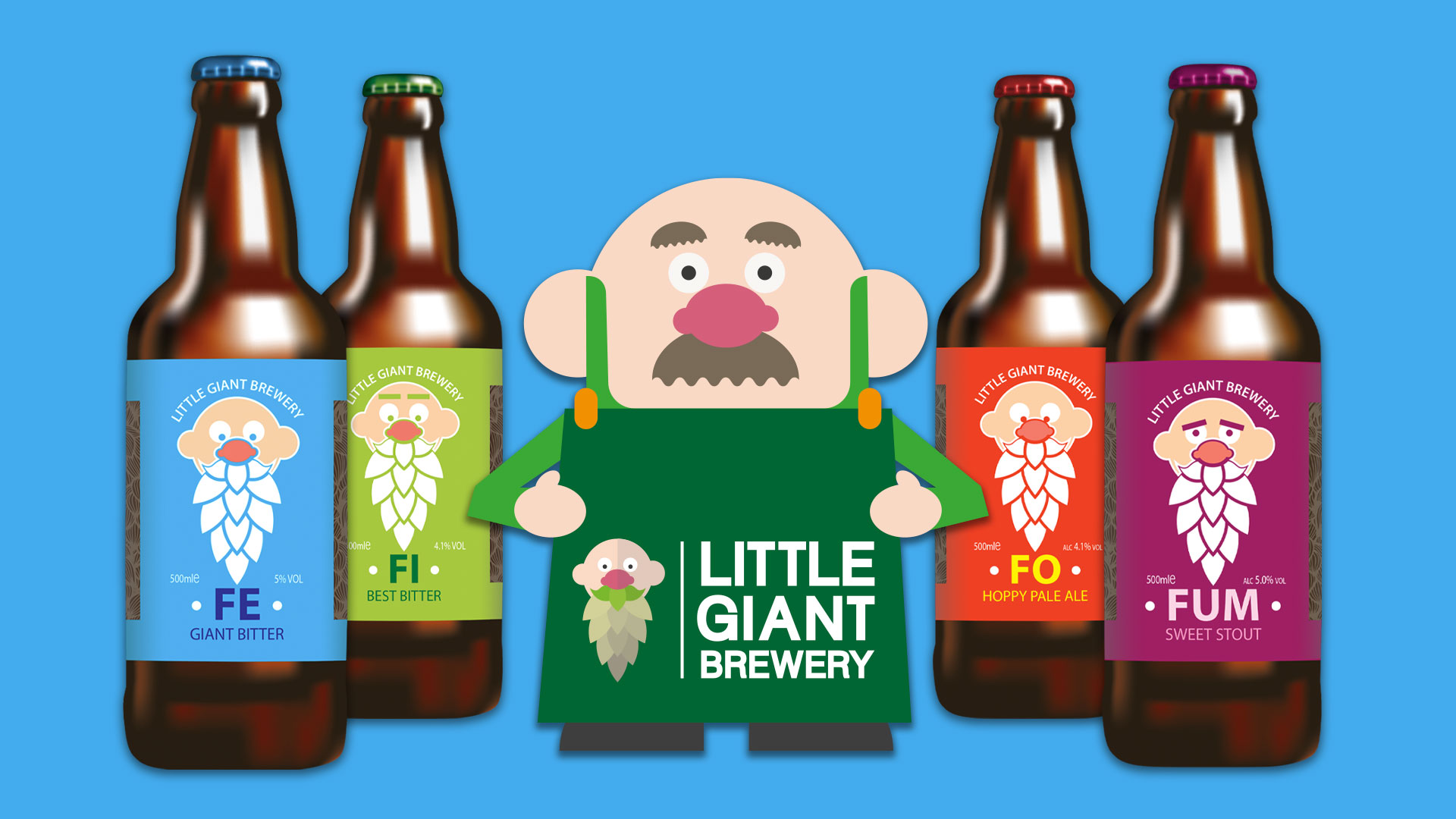 The beauty of running a Little Giant Brewery franchise is its flexibility. It's not just about selling beer over a bar. Without the restrictions that often come from the big brewing houses there's many more opportunities to expand on sales. Self Brew gives you the opportunity to brew on behalf of smaller venues on a regular basis. And who doesn't like a good 'party'? With Party Brew you can offer small groups the opportunity to experience the whole brewing process in the relaxed atmosphere of your premises.
Our brewery is designed for trendy bars and restaurants, sports clubs, community pubs and is delivered as one directly to your door.
As you gain brewing experience you may want to start developing your own recipes. With further training at our Bristol HQ you can then really start to make a profitable contribution to our franchise family.
"Having run a successful bar and restaurant for several years, it was our beer sales that were holding us back as the margins were so small. In 2019 we made the decision that we'd start producing our own beer. This was the best decision we've ever made and has totally transformed the way we work. Using the Little Giant brewing system is very simple and with monitoring time for each brew of only 1.5 hours it still leaves loads of time to concentrate on running the rest of our business. And the numbers are quite staggering not only in volume it produces but with what it's all about – PROFIT MARGIN. It is proving to be such a huge success that we're already negotiating a second franchise lease with the Little Giant Brewery team at a new location"
Alex – Port Bar, Portishead
Do You Have What It Takes To Run Your Own Business?
Do you have the motivation and discipline to be successful with an established franchise brand? If you do, then we'd love to talk to you.
Make no mistake, working with us is not without its responsibilities. To run a successful Little Giant Brewery franchise, you will have to cover numerous bases all by yourself. You may need to handle the recruitment of employees and build your own team. Interaction with staff and customers will be key to building a loyal base. You'll need to show immense dedication to become a successful partner with the Little Giant Brewery franchise. You ultimately will be responsible for the success of your business.
We have numerous franchise packages to offer you. Not every franchisee will require the same setup. Our experienced team will tailor a package that ultimately works best for you.
If you'd like more information or would like to arrange a consultation on how the Little Giant Brewery franchise could work for you, please get in touch.