Lakeland Verandahs Franchise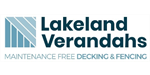 Lakeland Verandahs - Decking & Fencing Franchise
A flexible, van-based franchise opportunity with a market-leading decking & fencing specialist.
Finance requirements

Minimum Investment:

£20,000

Areas Available

UK
Profile
LAKELAND VERANDAHS franchises available now in the UK
ABOUT THE COMPANY
Lakeland Verandahs is a market-leading specialist in the design, supply and installation of maintenance-free decking and fencing for use in residential gardens, park home settings and some light commercial applications.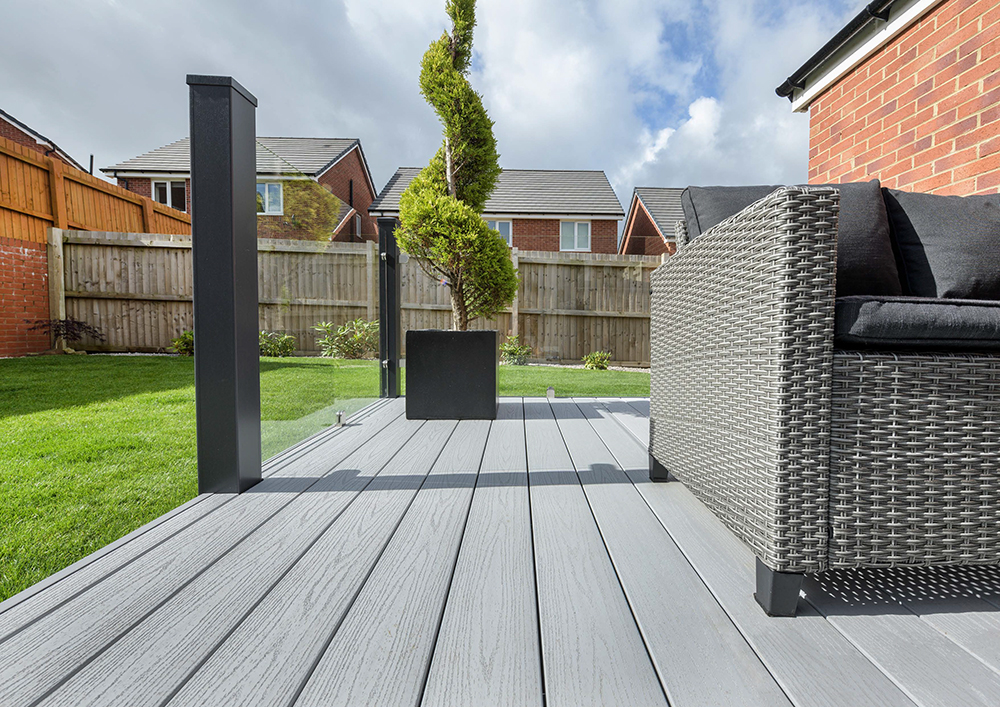 With more than ten years of experience, Lakeland Verandahs is now looking to share its established business model with franchisees across the nation.
Lakeland Verandahs is the business love child of Russell Millburn and Greg Kane. Russell founded this hugely lucrative regional decking and fencing company in 2008 and has been building on its success year on year!
He knows everything about design, sales and installation – at significant margins – delivering the highest possible level of customer satisfaction every step of the way.
WHY CHOOSE LAKELAND VERANDAHS?
In the past year alone, Lakeland Verandahs has achieved a turnover in excess of £3.5m, enjoying growth of more than 15% on the previous year, despite the challenges of COVID-19.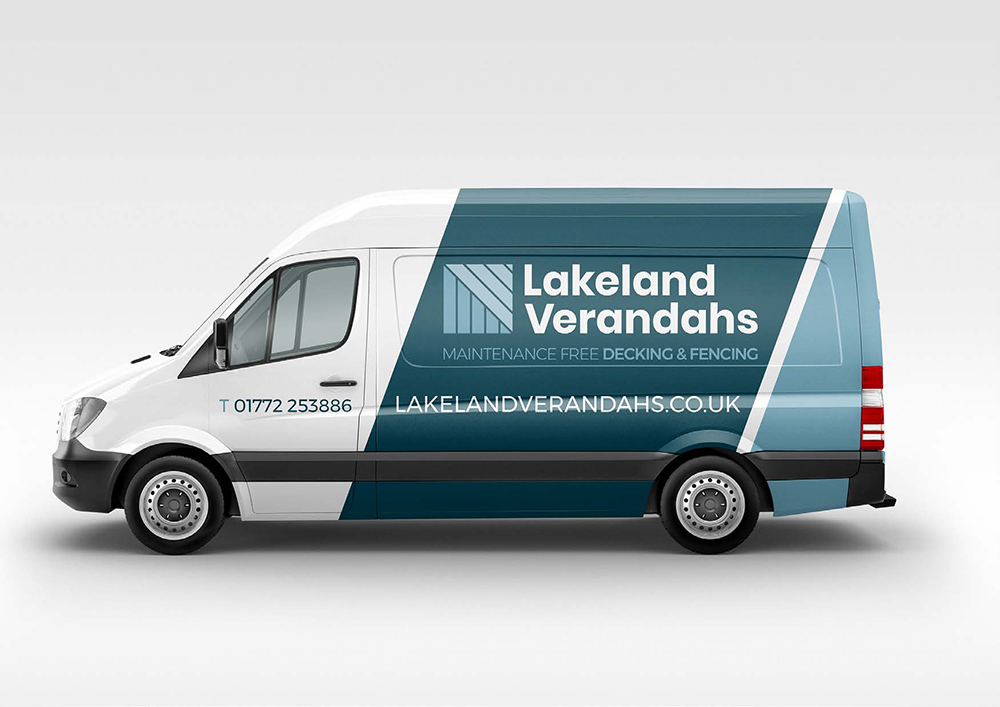 With more people spending time in their homes and gardens and investing in home improvements, our services are more popular than ever. As you'll be working from home on your van-based business, you'll be able to keep overheads low and profits high.
You can be a Lakeland Verandahs Director in your selected area. You will benefit from a complete and successful business package that has been tried and tested and will give you the ability to build your venture quickly and profitably right from the get-go.
You will also benefit from 'early mover advantage' in the domestic decking space, which currently has enormous demand and very little supply! No previous experience or special skills are required to become a successful Lakeland Verandahs Franchisee!
From day one, you will receive comprehensive sales, survey and installation training to build a successful, stable and profitable business. You'll also receive a consistent and steady flow of leads that we'll source for you in your area. You'll have the backing and support of the Lakeland team every step of the way on your journey to success.
WHAT DOES LAKELAND VERANDAHS DO?
Lakeland Verandahs is a flexible, van-based franchise opportunity.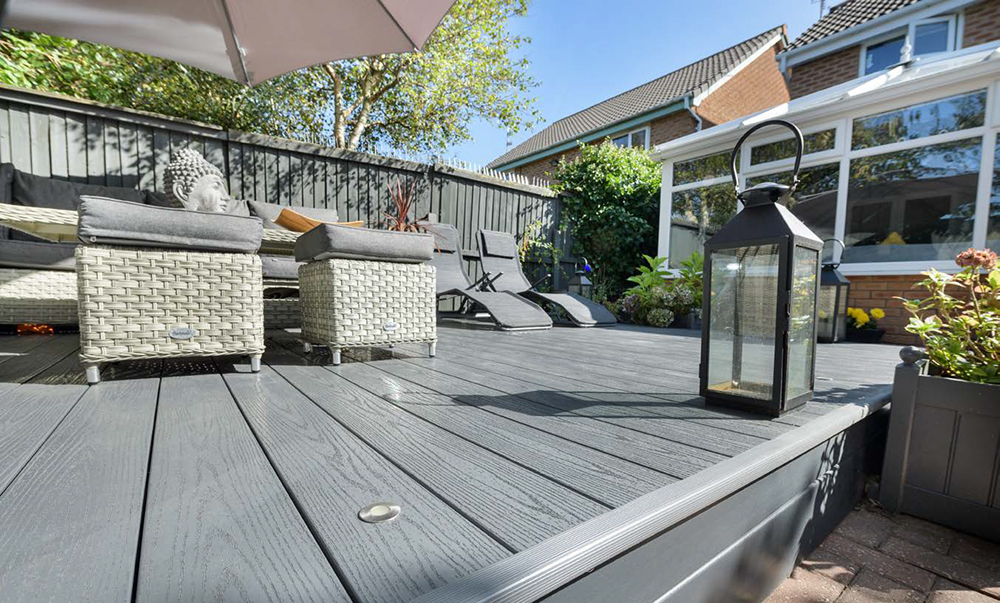 Your clients choose from a range of colours and styles to suit and enhance their beloved garden spaces with our decking, fencing and balustrades that are child- and animal-proof. These products can withstand the general rough and tumble of everyday living, as well as those special occasions such as garden parties.
Lakeland Verandahs products and systems are durable, safe, low-maintenance, non-slip and come with a 10-year warranty for total peace of mind.
The modern, natural look of our uPVC decking will enhance any garden or patio area, and its impressive durability means it will look as good as new for years to come. The remarkable wear resistance means that the wood-grain effect is not lost, and the non-slip performance remains as strong as ever.
FRANCHISE BENEFITS
Your own trading territory
Use of our established brand
Use of our proven business model
A liveried van (which we will secure and pay the deposit on)
A full tool package
Comprehensive training & ongoing support
Sales leads passed to you
Marketing brochures
Corporate clothing
Immediate access to consumer finance
Access to and use of our high powered, fully digitalised management software package
Your territory fully integrated into our highly optimised website
When you join as a Lakeland Verandahs Franchisee, you will be provided with a sign written vehicle – including all racks, tools and the deposit fee covered!
TESTIMONIALS
"The product in many ways sold itself due to it's [sic] accreditation. Lakeland Verandahs provided excellent product support and technical backup from start to finish and worked with us on the unique issue of colour for the underside of the board. All parties involved from end client and contractor alike were very pleased."
- D. Heathcote
"Our experience using Lakeland Verandahs from initial measuring to completion was extremely professional. The quality of materials and workmanship is second to none and the two gentleman [sic] that fitted the verandah, Dave and Matty were excellent with nothing being too much trouble. We would have no hesitation in recommending Lakeland to anyone."
- Mr Benson
"The customer was over the moon with the final outcome of the deck – the feeling was mutual as I had never installed a circular deck before, but always wanted the challenge. I feel that the colour and finish of the decking itself adds to the wow factor it was easier to install than I was expecting. Great service from Lakeland Verandahs as always and overall very happy with the whole process from start to finish."
- P. Kenworthy
FRANCHISEE REQUIREMENTS
Determination
Driven
Hard-working
Entrepreneurial
We're looking for dedicated professionals with the desire and motivation to succeed. The recruitment process involves a significant investment from our side in terms of time, money and effort, so it's vital you show real commitment and passion in our business model.
We will also be looking to ensure that you will be compliant with our systems. As a franchisor, we'd be entering into a partnership with you which demands a significant level of trust and confidence from both sides.
As a franchisee, not only will you be expected to adhere to the system, but also to thrive on teamwork, working cooperatively with the rest of the team.
FINANCIAL INFORMATION
Franchise Fee: £25,000 – There is government led funding for up to 100% of this fee.
Package Fee: £20,000
Minimum Investment: £20,000
Breakeven: Six months