Kleo Digital and Sales Growth Agency Franchise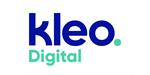 Kleo Digital and Sales Growth Agency - Web Design Franchise
A unique opportunity to own a digital marketing agency that creates an ongoing recurring revenue stream.
Finance requirements

Franchise Fee:

£2,000 + VAT

Areas Available

UK
Profile
KLEO DIGITAL web design and SALES GROWTH AGENCY PPC franchise expanding across the UK
ABOUT THE COMPANY
Kleo Digital is a web design company that truly blends technology with creativity. We have now included in our franchise offering our sister company, Sales Growth Agency which fantastically increases the earning potential of our franchise, with monthly recurring income that will ensure that our franchisees monthly income will grow and grow. We are looking to expand across the UK with franchisees like you. We have made our franchise fee very low as we do not want to make it unaffordable to people who have everything else that we are looking for.
Under our franchise scheme you will be running a small company that allows you to be the boss without facing the challenges and problems of starting alone and with full head office support.
The brand comes with a strong reputation in the web and Pay Per Click (PPC) sectors that allows you to focus on selling our services and products while our London and Bristol teams handle the technical side of things. You won't require any design or tech experience to join this growing franchise. All you need is the drive to succeed and make the most of the many opportunities that will come your way under our banner.
WHY CHOOSE KLEO DIGITAL AND SALES GROWTH AGENCY?
Do you want to run your own business, be your own boss and build something of real value for you, your family and friends? Or perhaps you already have a business but want to expand into another sector that compliments what you do now? Or maybe you're an entrepreneur simply looking for a new investment? You may be looking for an additional growing income as your existing business or income is too low and you need to diversify.
Kleo Digital and Sales Growth Agency might be just what you're seeking. This is a top-line web design and PPC business seeking franchisees and investors to continue growing across the UK.
Despite the impact of the pandemic, web design and online business have continued to grow and show no signs of altering course, so this is a durable business opportunity. It comes with a very £2,000 franchise fee and very low running costs and substantial multiple recurring revenue streams starting from year one.
WHAT DOES KLEO DIGITAL AND SALES GROWTH AGENCY DO?
Web design and development is big business as the world becomes increasingly technical and shifts to the online world. Small companies and organisations rely on user-friendly, professionally designed websites to help get their message and services out there to customers. Kleo Digital also provides a full range of hosting, website maintenance and SEO packages that make it a complete web agency to our clients.
Sales Growth Agency provides Pay Per Click (PPC) that has several unique selling points that easily opens doors to potential clients.
BENEFITS
Full training and ongoing support.
Tried and tested business model.
Exclusive territory with a dedicated website.
Very low franchise fee.
Extremely low running costs.
Multiple recurring revenue streams that just grow and grow on a cumulative basis.
Creative teams in London and Bristol to fulfil the technical aspects of the work so once the deal is agreed, your job is done and you can get on to the next potential client.
30,000+ businesses are available per territory.
Franchise agreement for the first five years with an option to renew for a further five.
Great opportunity for revenue and profit.
Strong social media presence.
Sales and How To manuals provided.
Support and coaching available from the world's biggest coaching agency – ActionCoach.
Low start-up costs.
Potential to earn up to £70,000 in your first year, rising to nearly £300,000 by the end of year four.
FRANCHISEE REQUIREMENTS
Business investors.
People looking for a new career.
Salespeople who want to run their own business.
People who want to run their own business but want help and support.
Business owners looking for a new way to generate substantial profits.
TESTIMONIAL
"The beauty of the Kleo Digital small franchise for sale is that you do not need to be an expert in order to build a successful business in the fast-moving arena. As a Kleo Digital franchisee, you just need to concentrate on selling the range of products and services that we provide, we will do all the 'techy stuff' for you. Kleo Digital have ranked our website in the top three positions in Google for more than 1,500 search terms and reduced our paid lead cost to one fifth of what it was. They are placing our business at the forefront digitally, which in these times is critical. They are a pleasure to work with and an 'extension' of our team."
- Brittany Fox