IBD Business Advise Group Business Opportunity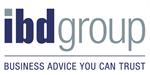 IBD Business Advise Group - Management Consultancy Business - Business Opportunity
ibd Accredited Membership gives you the chance to run your very own management consultancy business.
Finance requirements

Franchise Fee:

£8,000 + VAT. 100% unsecured finance normally available.

Areas Available

UK
Profile
ibd Business Advice Group Ltd business opportunities available now
ibd Accredited Membership gives you the chance to run your very own management consultancy business.
ABOUT THE COMPANY
Established in 2004, ibd Business Advice Group Ltd is a membership organisation with a team of over 180 Accredited members.
Many people have substantial business experience, but within the employment market are seen to be overqualified or simply overlooked. ibd recognises and welcomes this experience. We create business opportunities that an individual would not be able to develop themselves.
Our selection criteria are second to none, providing a first-class group of 180+ members experienced in all business consultancy disciplines.
As an ibd Accredited Member, you'll be provided with a wide range of benefits to help start, grow and manage your consultancy business. This is also a great way to expand an existing business.
WHY CHOOSE ibd?
"Small Business Adviser of the Year – United Kingdom 2020."
"Best specialist SME Business Advisers – England & Wales."
Like the idea of owning your own Management Consultancy business but without a high entry fee and restraints? Becoming an Accredited ibd Adviser with the support of other like-minded professionals may be just what you are seeking.
Business consultancy requires skill, experience, confidence and an approach to the work that makes you, your fellow members and all of your clients feel optimistic about what you have to offer. ibd has years of experience in delivering top quality consultancy to a broad spectrum of clients. All we need is your experience and enthusiasm to help grow our team and so let you grow as a successful business consultant.
WHAT DOES ibd DO?
ibd membership allows you as a skilled and experienced business professional to work as a business consultant in the SME sector but have the backing of a recognised and respected brand and be part of a 180+ membership team that allows you to work alone or in a group on a case-by-case basis.
Our company is built upon a portfolio of clients obtained from opportunities within ibd. These take various forms: Tenders (a team of ibd members working together) or member to member referrals. You will, of course, also win business on your own simply through the brand recognition that comes with being an accredited ibd business adviser.
Working as a team, our 180+ successful Accredited members, who either joined us as their first step into consultancy or expand their existing business, have helped thousands of companies.
BENEFITS
Conversion from corporate to own business consultancy.
First-class start-up induction and support, tools & techniques relating to running a successful consultancy business.
Access to a library of documents.
Help in marketing and selling yourself as a consultant.
Proven methodologies to deliver consultancy assignments effectively.
Accredited ibd membership, itself an invaluable way to engage new clients.
Support of like-minded professionals, enabling you to present a powerful all-round package to your clients. With ibd fellow members behind you, there is the confidence that you and your clients can unite in identifying and confronting any challenges that come your way.
The members' ibd intranet offers you marketing materials, so you have full brand support.
An individual profile on the ibd website.
Access to Strategic Partners, thus providing instant credibility.
Quality opportunities generated by other members and from the centre.
Access to exhibitions by way of joint planning and costing.
One to one, ongoing support from experienced ibd Mentors.
Regular Regional Group meetings with other ibd members, including coordination of projects.
Continuous Professional Development days and regular news updates to maintain high quality.
A platform for our Accredited members to work together as a team – our members are not competition for each other.