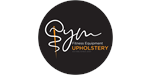 Gym Upholstery - Fitness Equipment Franchise
The professional gym upholstery service that offers franchisees the chance to build their own successful business.
Finance requirements

Franchise Fee:

£4,950

Areas Available

UK
Profile
GYM UPHOLSTERY UK franchise – the UK's leading gym upholstery brand is seeking new partners
ABOUT THE COMPANY
Established in 2001, Gym Upholstery UK is the leader in supplying the nation with top-line fitness equipment upholstery repairs. We've designed our on-site expert services to achieve everything clients require with minimum disruption or fuss.
We've made ourselves a global brand with more than 20 years of hard-earned experience. We welcome franchisees looking to run their own business but with the ongoing support that only comes from being a franchise like ours.

WHY CHOOSE GYM UPHOLSTERY UK?
Starting alone in business is a challenge. Most sadly fail for any number of reasons. It makes sense, then, to consider a proven approach that means so many potential pitfalls are taken out of the equation before you've even begun. This is where franchising comes in.
The Gym Upholstery UK franchise offers you a recognised, trusted brand with everything you need to hit the ground running. The UK has a high demand for health centres and gyms, so they experience continual high equipment usage. You can see why our company is so successful; there is a big market demand that we satisfy through the maintenance and repair of gym upholstery.
You'll be part of a team whose achievements support you while contributing to the Gym Upholstery UK network as a whole. It's a win-win situation, so get in touch today!
WHAT DOES GYM UPHOLSTERY UK DO?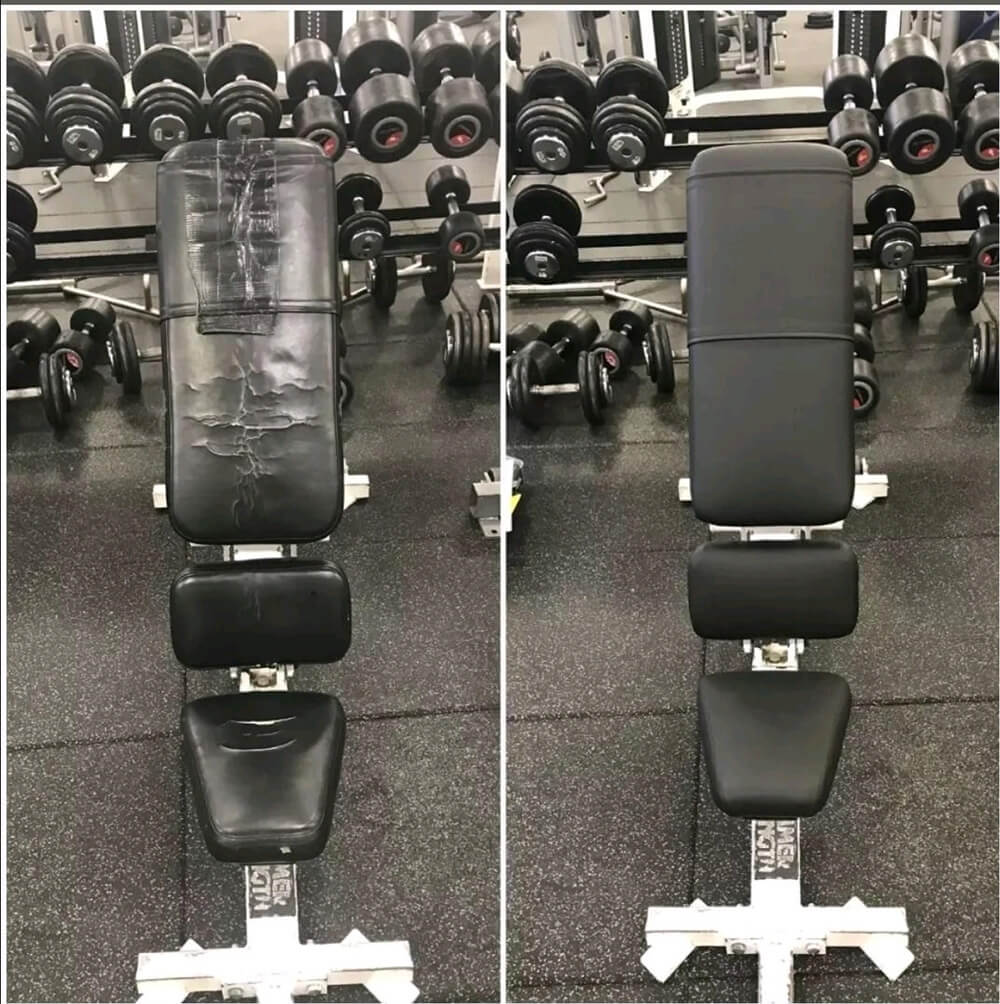 We offer a unique on-site upholstery service for leisure centres & gymnasiums across Britain. We have also carried out work for:
The Queen
Windsor Castle
Ministry of Defence
HM Prisons
Police & fire stations
Major gym chains such as Anytime Fitness, Pure Gym, Precor, Matrix, Virgin Active, David Lloyd Leisure, Nuffield Health, Life Fitness, Marriott Hotels, Holiday Inn, The Gym Group, etc.
We offer clients our expert knowledge that identifies any material and colour to match any piece of equipment. Ours is a hassle-free quotation and ordering service.
We aim to repair and put back into use gym equipment within 30 minutes. It's very simple, making our services an easy sell, and we've had almost a quarter of a century to test, refine and improve our business model. It's what makes Gym Upholstery UK a global leader in this profitable and rewarding sector.
BENEFITS
National brand recognition
Ongoing monitoring and support
A high demand sector offering a wide range of clients and plenty of return custom
Strong marketing and online presence
Over 20 years of experience in our business model
Competitive rates
The security of a franchise combined with the freedom of being your own boss
TESTIMONIAL
"[Gym Upholstery UK] did a really good job and we are really happy with the work they did. We will return to you if we need any more repairs completed."
- Beacon Sports Centre
"The service you provided was fantastic. I will be looking to use Gym Upholstery UK for all of our upholstery needs from now on."
- University of East Anglia, Norwich
"Thank you for carrying out the work so quickly. The lads did a fast and top quality job with no disruption to our members. If in the future we are in need of any upholstery I would have no problem coming back to you. Thanks again."
- Castle Country Club, Shropshire