Fantastic Services Franchise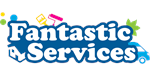 Fantastic Services - Domestic Services Franchise
Join an industry-disrupting domestic services franchise.
Watch Video
Territory Information
Location:

Maidstone
Total Investment:

Available on request
Other Areas Available

Opportunities available throughout Ireland.
Profile
We're looking for our next franchisee to help us disrupt the domestic services industry in their area.
Join one of the most successful multi-services franchise companies worldwide, and start delivering professional property improvement services in partnership with us. Whether it is cleaning, gardening, handyman, removals, or else, we can find the right opportunity for you to invest and to make a good profit in return.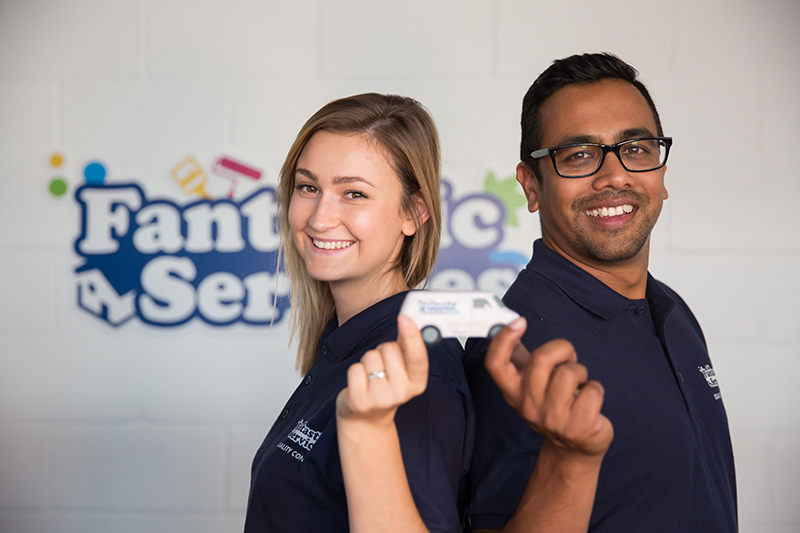 For over 10 years in the marketplace, Fantastic Services has established itself as the multi-niche services provider, offering the most diverse portfolio with home improvement services in the UK. There's an option to choose between 100 maintenance services responding to the needs of domestic and commercial clients everywhere in the world. Currently, we have over 530 partners, operating successful franchise businesses as part of our growing network across three continents. We're constantly getting bigger and we hope to expand our operations by finding new partners to join us in our mission of becoming the number one property improvement franchise company globally.
Fantastic Services has been recognised by some of the world's most prominent awards and achievements in the industry:
Virtual Franchise Awards
Winner in Category: Franchisor of the Year (2021)
Franchisee of the Year (2021)
Corporate Excellence Awards
Most Outstanding Cleaning & Home Services Franchise 2021 – UK
Top 100 Elite Franchises
Ranked #29 in Elite Franchise for 2021
Global Business Excellence Awards
Winner in Category: Outstanding Business (2019)
AFA Awards
Silver Award Winner in Category: Franchise Leader of the Year (2020)
Best Franchise Support (2020)
By joining us, you become a partner representing our brand and delivering excellence, whilst set on a mission together to achieve business success in your city and all across the globe!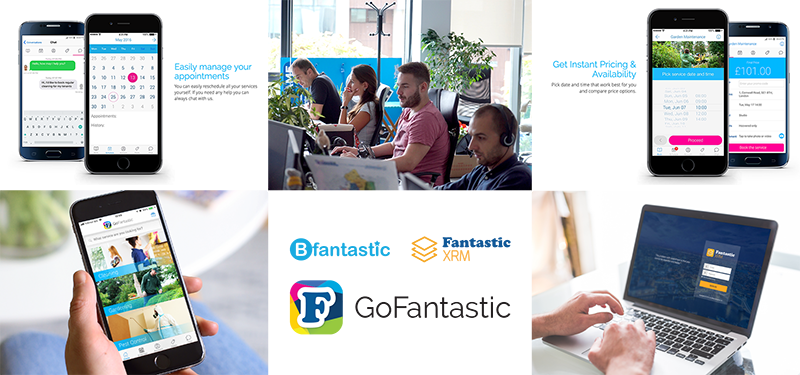 What's the principle of the Fantastic franchise model?
We are a global franchisor that supports three main business models – Working Franchise, Area Franchise, and Master Franchise. By offering these franchise opportunities to business-minded people, the brand has grown to become the world leader in property improvement services that we see today. But what actually makes Fantastic Services stand out in a competitive marketplace is not only the sheer size of the company– it is the focus on innovative technology taking a central part in the whole business model.
Fantastic Services made a major breakthrough in 2009 when online booking was first introduced. From that point onwards, the process of booking services has been thoroughly revolutionised thanks to the continuous investment in new technologies. So far, over €20 million has been funded into developing highly optimised Omnichannel websites, CRM software technologies, and custom-built applications changing the way property improvement services used to look in the past.
Thanks to the bespoke customer relationship management system (CRM) of the brand, franchises of all levels can run their operation seamlessly. There are plenty of capabilities that the system offers helping you save time and money by providing highly optimised services to customers. This technology has many functionalities while it's rather easy to use regardless of their experience with tech. One of its most distinctive features is the automation in the initial booking stage, allowing the customer to find a technician based on their availability, matching skills, equipment required to do the job, and even by shortlisting them to the nearest proximity.
What is the franchise opportunity for you?
Fantastic Services invests time and effort to understand each prospect individually. Every potential franchise partner has unique requirements, future objectives, personal goals, and capital resources need to start their own property improvement business. This is why we've developed different franchise opportunities, created to fit the needs of every potential partner.
What is the franchise opportunity for you?
This is a one-of-a-kind franchise model that gives owners exclusive rights to be the sole provider of property maintenance services in their geographical area. By taking this opportunity, you will be representing our brand in a location of large size through managing the business, sub-franchising new opportunities in the area, and growing the brand steadily over time. You will be responsible for managing and recruiting different franchise units with the help of our resourceful teams. We provide comprehensive business support, services training, and one-to-one coaching with experts in the field. As an Area Developer, you will also benefit from a brand new website made entirely for you, as well as full sales, marketing, and customer care support to bring you, new clients, from day one. This opportunity allows you to start small and add extra services gradually over time!
Initial investment starts at €1,500
This Working Franchise opportunity does not require a big investment at all. However, it still allows you to manage different franchise units or to work on-site, without being exclusive to the area. If you are a tradesperson or a technician with some experience in providing property improvement services, this opportunity might be the right fit for you. Whether you are working on-site with your teams or you prefer to focus on managing franchise units locally, it is up to you. By joining this partnership with Fantastic Services, you are guaranteed customers on a regular basis. We will provide you with the full training, marketing, and business support needed to start making a profit out of your franchise business. All that you need to do is to make sure you deliver quality services up to the established company standards.
Initial investment starts at €1,500
What is the support you are going to get as a franchisee?
Help with onboarding and training
On-boarding with us is simple and trouble-free. Fantastic Services have developed a fully automated platform for onboarding called Fantastic Academy. It allows our franchise partners to get trained into the quality standards of service provisioning as well as all the necessary company procedures and requirements. The entire training is accompanied by an on-site coaching session, ran by a Fantastic Services franchise professional.
Marketing and business support
The moment you join our franchise network, you will be provided guidance and support by the teams that have grown the brand from the very beginning. We have over 500 professionals on-site, specializing in marketing, sales, customer service, SEO, business development, accounting, and more. They will be helping you from day one to develop and implement a marketing plan for attracting new customers, which will work for you while you are focusing on managing your franchise and achieving the desired business growth.
Fantastic Services has an impressive portfolio of over 100 standardised property improvement services. What this means for you as a franchise is that each technician will have already established quality standards to comply with. This way, you can guarantee that all of your customers are happy in the end, and your expenses can be easily calculated at the end of the month.
Untapped potential for growth
Thanks to the flexibility of our franchise opportunities and the wide range of home services, you can choose to start small and gradually scale up operations, or alternatively start big from day one! There is a range of different franchise options to select from based on your goals and your starting budget. The greatest thing about the business model of Fantastic Services is that anyone that likes to join the network can gradually expand operations and grow a large and successful business by adding more services to their portfolio over time. With our 100+ home and maintenance services, the sky is the limit.
Why should you choose Fantastic Services?
By entering a partnership with Fantastic Services, you are not taking any risks. As a franchisee, you are relying on a proven business model that guarantees you profits and seamless operations from the very start. You can also upscale your business quickly and gain a competitive edge in a busy industry, currently estimated at a market value of €120 billion. Our focus on technology and innovation is also giving our franchise partners a head start and better capabilities over competitors. Rather than taking chances with risky business investments, lacking the establishment and the ready resources, our winning model gives you the security and the peace of mind that you will not suffer any financial loss. We are set on a mission over the next 10 years to help 1,000 franchise partners set up property improvement businesses, each of which is worth no less than €1,000,000. There are already several franchise partners that have managed to accomplish this and more with our help along the way. If you are interested in becoming one of them, we invite you to get in contact with our support team and join our growing franchise family today.
Case Studies
19 March 2021

Meet Jorge Santos.  He is a guy of Portuguese descent with a South African soul who made a major career shift after spending many years in the UK. He had been working in the restaurant and nightclub industry for far too long only to know that he didn't want to be involved in it anymore. ...
Videos
What makes us one of UK's fastest growing franchisors?