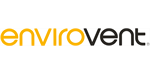 EnviroVent - Home Ventilation Franchise
Invest in a turn-key, a low-investment and low-overhead Home Ventilation Franchise with serious scope for growth.
Finance requirements

Franchise Fee:

£19,950 + VAT

Minimum Investment:

£19,950

Areas Available

Franchise opportunities available throughout the UK.
Profile
Join An Award-Winning Home Ventilation Franchise
EnviroVent is a low-investment, low-overhead model with serious scope for growth
EnviroVent design, manufacture and install award-winning home ventilation systems that provide a guaranteed solution to condensation and mould as well as improving indoor air quality. As the face of the business, our franchisees focus on sales and marketing; running local campaigns, booking appointments and surveying properties in order to recommend the best-fit solutions for customers.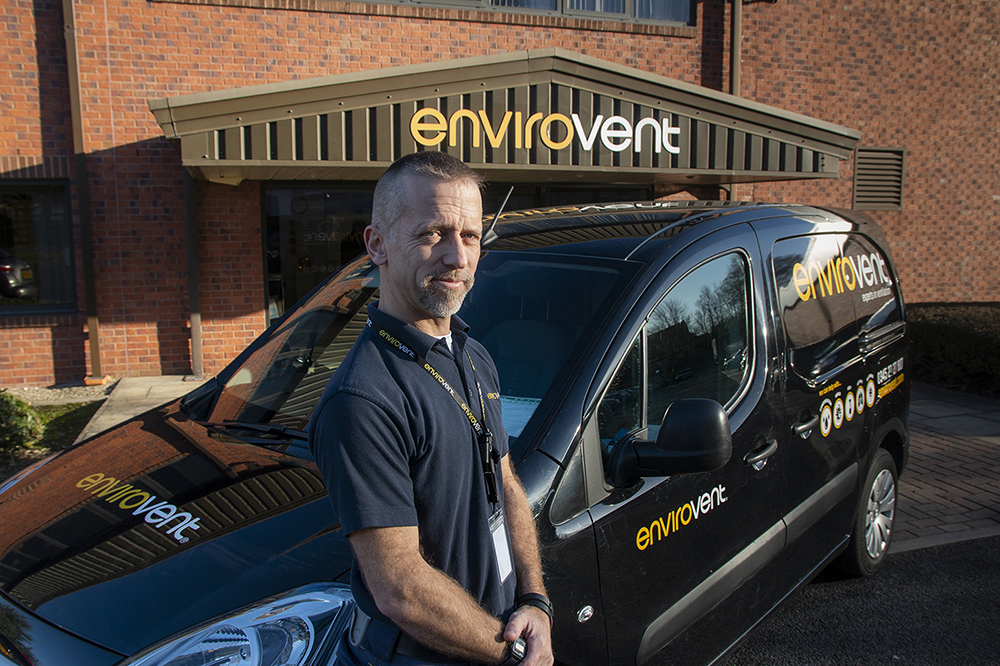 Installation is then carried out by our own team of qualified NICEIC engineers. Franchisees work with both domestic and business to business clients overseeing our turnkey service for complete peace of mind and customer satisfaction.
Established over 30 years ago, we are the UK's market leader in home ventilation systems. One of our core values 'in it together' sees franchisees supported by an expert team of over 250 specialists across all areas of the business.
We are full members of the British Franchise Association and our products and services are accredited by 10 industry regulators. In the last 10 years alone, we have won 18 awards for our products, services and franchise opportunity as well as our charitable efforts.
The Opportunity
One in five UK homes suffer from condensation, black mould and high humidity damp, all of which can have a debilitating effect on our wellbeing. The ventilation market continues to grow year-on-year as more homeowners, landlords and contractors recognise the need for solutions that save energy, lower bills and improve health. The opportunity in the market for our franchisees is vast; the business turned over £33million in 2019 and we aim to reach £44million by 2024.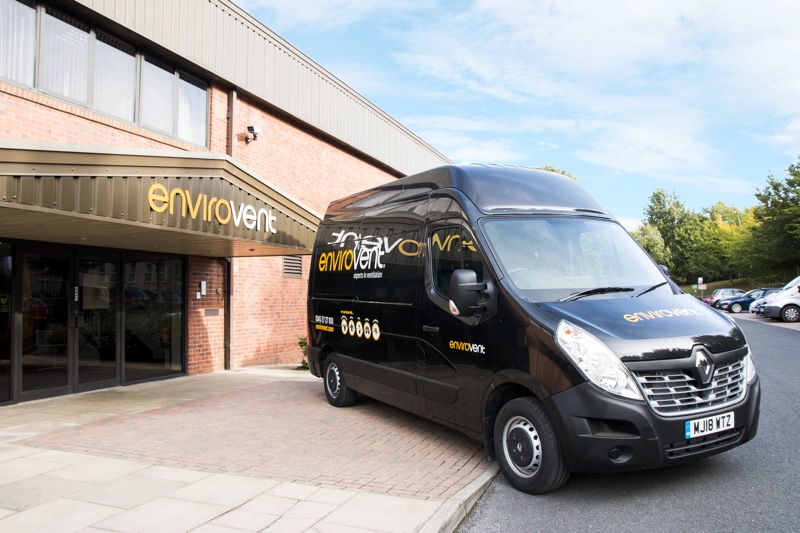 As well as being the only national brand who can operate like we do – a complete turnkey solution from manufacture to installation – we empower our franchisees with a full, money-back guarantee on our service which inspires trust and confidence in our sales process. Quite simply, our customers have the ultimate comfort of knowing we will cure their condensation and black mould issues, or they get their money back!
Our versatile product ladder enables franchisees to target both the single-sale, domestic market as well as a more commercial, higher-volume client base, with resellers such as lettings agents and damp proofers. Our highly-profitable model allows franchisees to maximise the potential of their in-territory market of around 400,000 homes.
The EnviroVent franchise is a low-investment, low-overhead model with serious scope for growth. Ideal for anyone looking to scale a fast-paced business and build a high-value capital asset.
One in five homes in the UK suffer from condensation and mould issues
50% of all illnesses are either caused or aggravated by poor indoor air quality
Money-back guarantee provides the ultimate customer buy-in
Our mission is an EnviroVent in every home
The UK's only turn-key ventilation solutions provider
Over £33million brand turnover in 2019
Each EnviroVent territory contains circa 400,000 homes
18 awards in 10 years for our products, services and franchise opportunity
Who Can Be An EnviroVent Franchisee?
Great question! Because your role as a franchisee involves running local marketing campaigns, surveying properties and dealing with customers, we're looking for sales-orientated individuals who love building relationships and making new connections. If you'd describe yourself as a people-person, then you're our kind of person!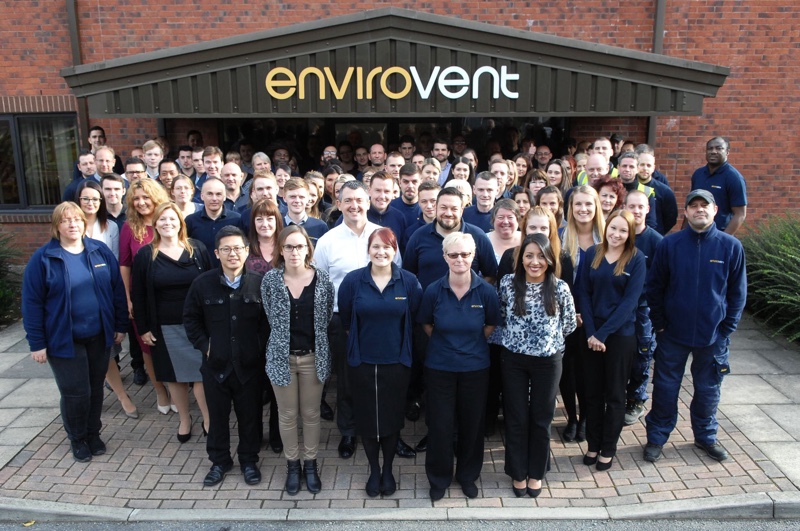 You don't need to worry about the technical side of the business – we have our own team of in-house engineers who install and service the products. And, when it comes to product specifications, features and benefits, we'll teach you everything you need to know. As a franchisee, you sit at the centre of a powerful, solution-based business.
Whilst most franchisees start out as owner-operators, we're looking for ambitious professionals who really want to harness this opportunity and grow a management-style business by building a team around them. So, management experience and the skills to lead a team are ideal.
Obviously, starting any new business is hard work. You need dedication, self-motivation, discipline, enthusiasm and resilience. The beauty of an EnviroVent franchise is that we're behind you, and beside you, every step of the way on your journey to success.
What we achieve together
Individually, your business can be whatever you choose to make it. Together, we're something incredibly special. Our franchise network covers the length and breadth of the UK; from Edinburgh to Bournemouth; Swansea to Newcastle.
A full member of the British Franchise Association, we've built a reputation of which we're extremely proud – as a well-known, successful, ethical and innovative franchise. We come from all walks of life but are united by our common goals:
Build successful businesses that offer financial and personal rewards to everyone involved
Change people's lives for the better by improving homes, increasing air quality and lowering bills
Champion environmental responsibility and sustainability.
A day in the life
In addition to the obvious benefits of being your own boss, one of the main things that our franchisees love is that no two days are the same. A mundane 9-5 this is not! There's no such thing as a 'typical day' because you'll spend your time meeting new people, surveying new properties and recommending bespoke solutions for your customers. Marketing and lead generation activities will see you visiting prospects, picking up the phone and networking with your local contacts. Plus, the freedom and flexibility to make time for back-office admin when it works for you. Your franchise; your way.
Franchises For Sale
Thanks to the popularity and success of our franchise, most of our available territories are resales. This means a franchisee is already running an EnviroVent franchise in the area and their business is for sale. A franchise resale is the perfect opportunity for rapid growth and expansion by leveraging an existing customer base and brand awareness.
We have six vacant territories available where an EnviroVent franchise can be launched and built from scratch. A vacant territory is an exciting blank canvas for you to introduce our in-demand product to both domestic and business-to-business customers. Our systems and processes provide you with an efficient and proven route to market which allows you to jump-start your business.