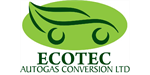 EcoTec - LPG Conversion Franchise
With demand in LPG conversion soaring, it's the perfect time to join this rewarding franchise.
Finance requirements

Franchise Fee:

£19,500

Areas Available

Franchise Opportunities available through the UK.
Profile
The UK's Only LPG Conversion Franchise
With fuel cost escalating, city centre emission zone charges expanding and the desire to improve our environment LPG conversions for vehicles are in high demand.
Autogas is available in a fifth of all forecourts and costs 40% less than petrol, so a vehicle owner can quickly and easily recoup the cost of a conversion within the first 12 months based on average mileage.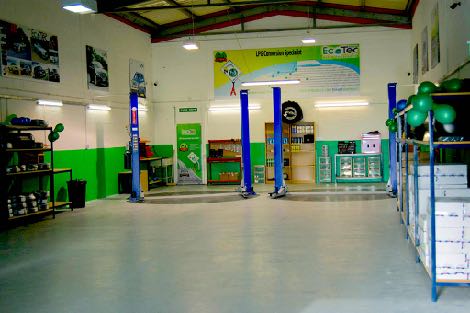 With an established market now growing due to technical advances allowing for petrol, diesel and fuel injection engines to be converted, the timing is perfect to join this exciting and rewarding industry.
EcoTec was launched in West London during 2011 and after establishing its self as an expert in its field, two successful pilot franchises were established and now after a period of reviewing and refining, EcoTec are offering franchises across the UK.
Franchisees trade from fully fitted out modern, clean conversion centres. The business model works in units as small as 1,500 square foot, which means it is suitable as a standalone business or as a bolt business within an existing garage.
EcoTec offer three levels of conversion systems to suit all budgets, including EcoTec's own branded units to the domestic and commercial markets as well as servicing and parts supply.
Potential Income
Your business case will be based upon just 3-4 conversions per week which should generate around £18,000 per month so, it's easy to see the potential in this tried and tested sector.
A typical conversion costs around £1,200 and generates a 50% gross margin. Each conversion takes less than a day. So, with 4 conversions per week the resulting gross profit is around £9,000 per month!
There Are No Royalty Payments
YES, ITS COMPLETELY ROYALTY FREE
Actual earnings depend on your location costs and also the number of technicians employed.
Ecotec's central support is a key ingredient in your success. For example, in addition to exclusively using our own branded equipment our Head Office carries out all your procurement for you, ensuring you get the best rates and allowing you more time to focus on your business.
Once your centre is established you can expect to have a lucrative business with demand all year round followed up by a repeat business model as a result of the ongoing servicing requirements from all of your customers.
Training
Your training will commence with a 5/10-day (depending on experience) induction course in Europe, at our technical partner's specialist training centre. The training is fully funded, including accommodation and meals by EcoTec as part of your franchise package. We have an open-ended commitment to train you to become an expert in LPG engine conversions.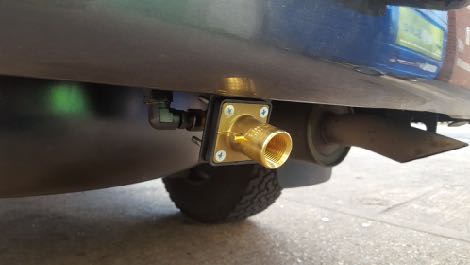 You will then attend further training at our Head Office centre in West Drayton gaining practical experience under the guidance of one of our senior technicians.
We will then support you at your own centre during the early days to ensure you are able to fully maximise your EcoTec Franchise and are comfortable with every aspect of your new business.
On an ongoing basis EcoTec's management team provides bespoke support and quarterly strategic reviews to fully support you and your new venture whilst also keeping you up to speed on any changes in the Industry.
An Exclusive Territory
Your territory will be exclusive to you. We already know that our customers are happy to drive an hour or more for the highest level of service and best priced equipment. So, we will design your territory accordingly ensuring that the proximity of any other EcoTec Centre is an asset to you and not competing against you which is something we know is an issue in other franchise networks. Our management team will also take an active role in helping you to find the best trading location. We may even take on the lease on your behalf if there might be a potential issue with your ability to secure the right premises.
Investment Level
Our franchise fee is just £19,500 plus working capital and funding for your business unit, and remember there are no royalty payments!
Your franchise package includes all the technical training needed to operate your centre as well as guidance on marketing and other aspects of running your business It also includes your initial LPG converter stock to get you up and running, your stationary, branded clothing and a fast start local media launch campaign including Google Ads and social media together with inclusion on our lead generating website.