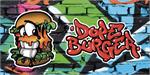 Dope Burger - Fast-Casual Dining Franchise
Take control of your career and future by joining the Dope Burger franchise today.
Territory Information
Location:

London
Franchise Fee:

£15,000 + VAT & £1,000 + VAT PM Fixed Fee
Other Areas Available

Opportunities available throughout the UK.
Profile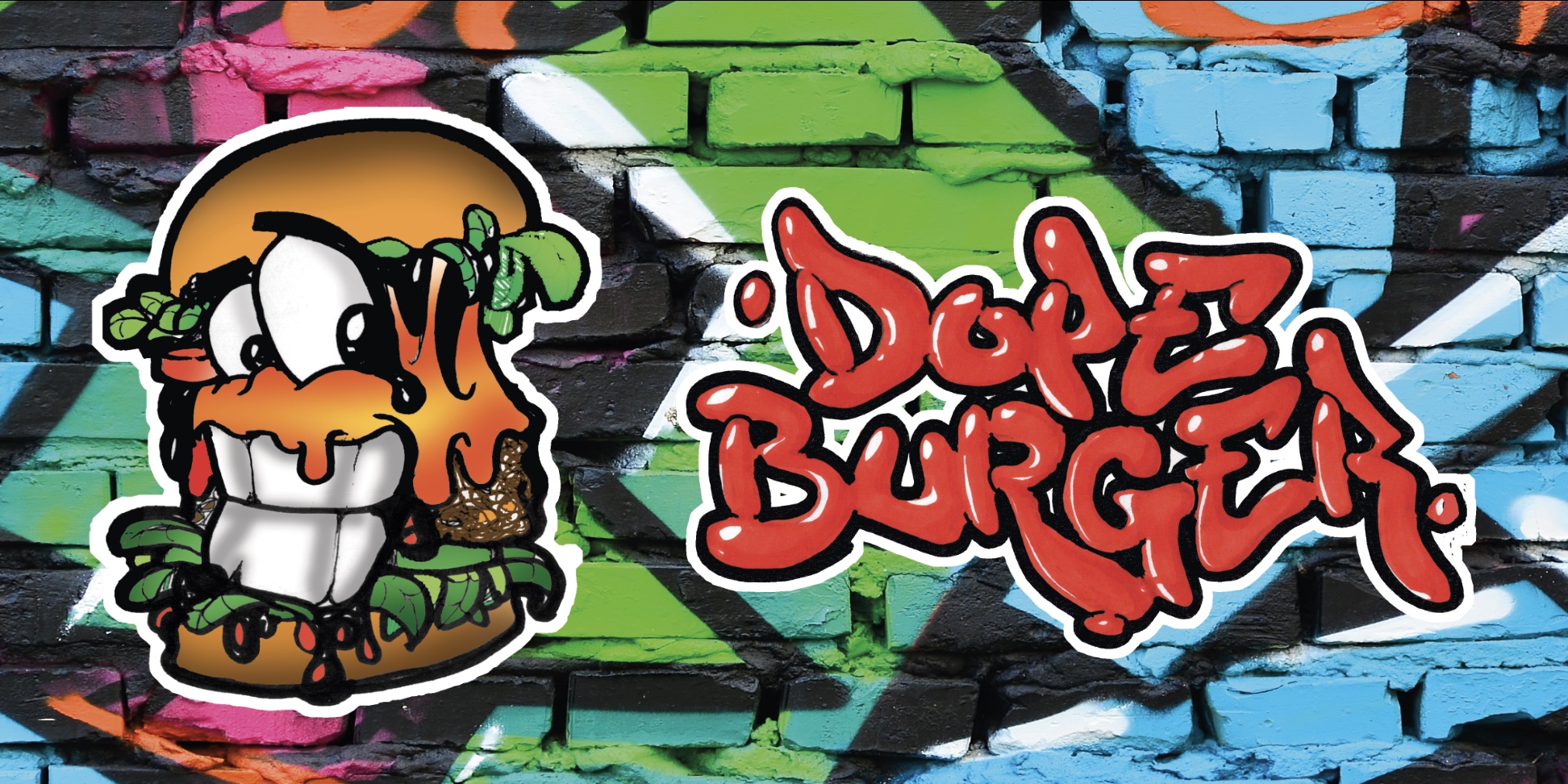 Join a Fast Growing Burger Franchise with an Innovative Approach to Fast-Casual Dining
BBC Britain's Best Burger – 2022
Dope Burger has built its reputation on an innovative approach to fast-casual dining, committed to quality and creating delicious burgers. Over the past ten years, we've become a beloved brand known for high-quality ingredients, innovative recipes and a trendy atmosphere.
Despite our growth, we've remained true to our roots, continuing to offer the same great food and friendly service that made us a success in the first place. We also understand our customers have busy lives, so we offer takeaway, collection and delivery options.
WHY JOIN DOPE BURGER?
Franchising allows you to take control of your career and life. What's not to like?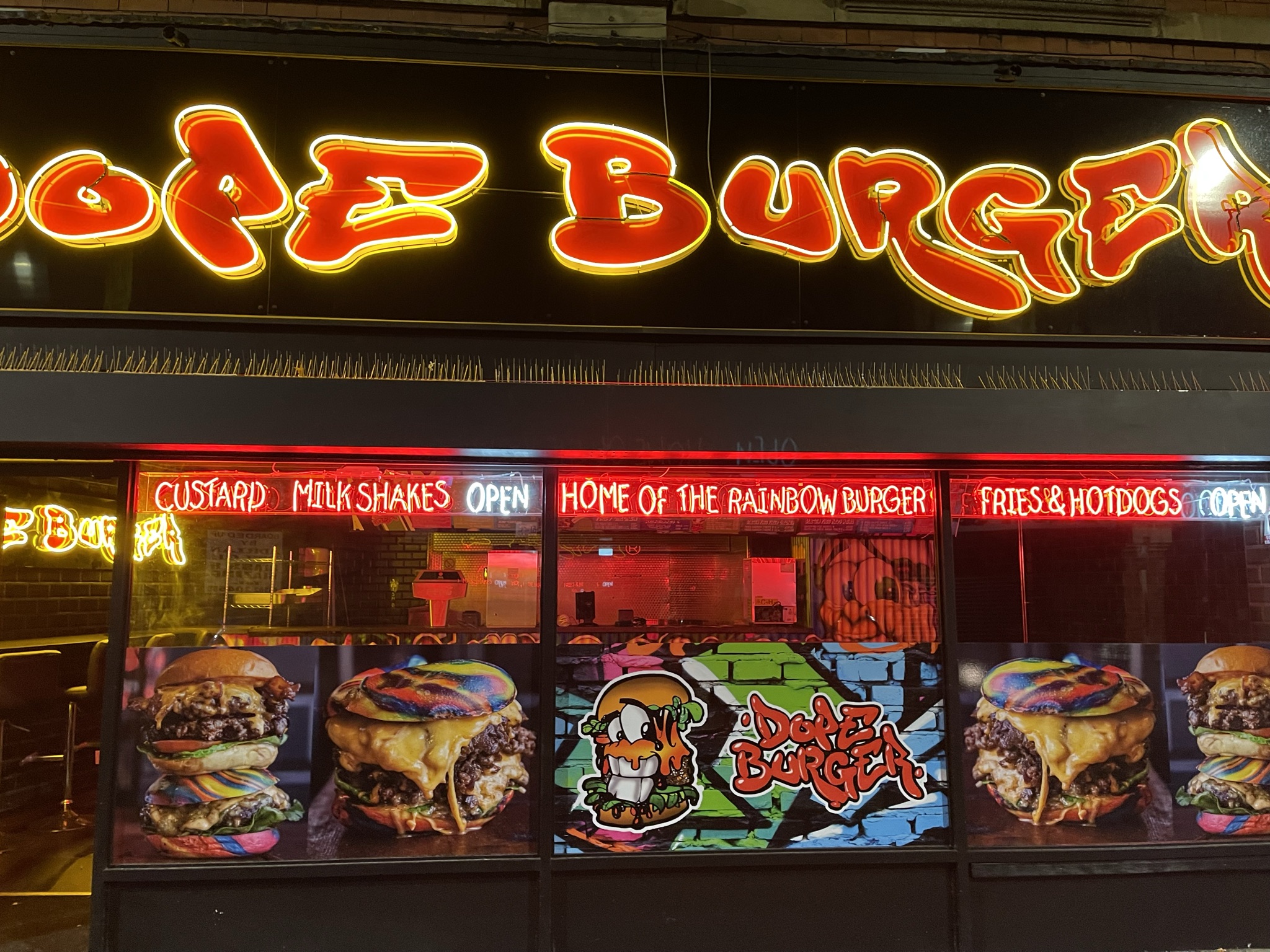 You'll be running your business with the support of being part of an established, recognised and respected franchise that works.
With Dope Burger, you receive comprehensive training and support to help you successfully operate your location. We'll provide everything you need to get started, including:
Site selection
Restaurant design
Equipment purchasing
Marketing strategies.
As a franchisee, you'll be part of this exciting journey and benefit from the brand's reputation and loyal customer base. We're committed to providing all the support and resources to succeed, and we're excited to help you achieve your business goals.
Other Benefits Include:
Our franchise has an established brand name and reputation in the industry, which can help you attract customers and build a loyal following.
Our franchise has a proven business model tested and refined over ten years.
We provide comprehensive training and ongoing support to help you keep your franchise running smoothly. This includes everything from site selection and design to marketing and operations.
As part of our franchise, you can access group purchasing power, saving you money on supplies, ingredients and other business expenses. This also includes reduced franchise rates on Uber and Deliveroo.
We provide marketing and advertising support. This includes marketing access to our Facebook with a Reach of over 2,000,000 and a following of 60,000, Instagram with a following of 17,000, Tik Tok with 14,000 and targeted local adverts on each platform.
WHAT DOES DOPE BURGER DO?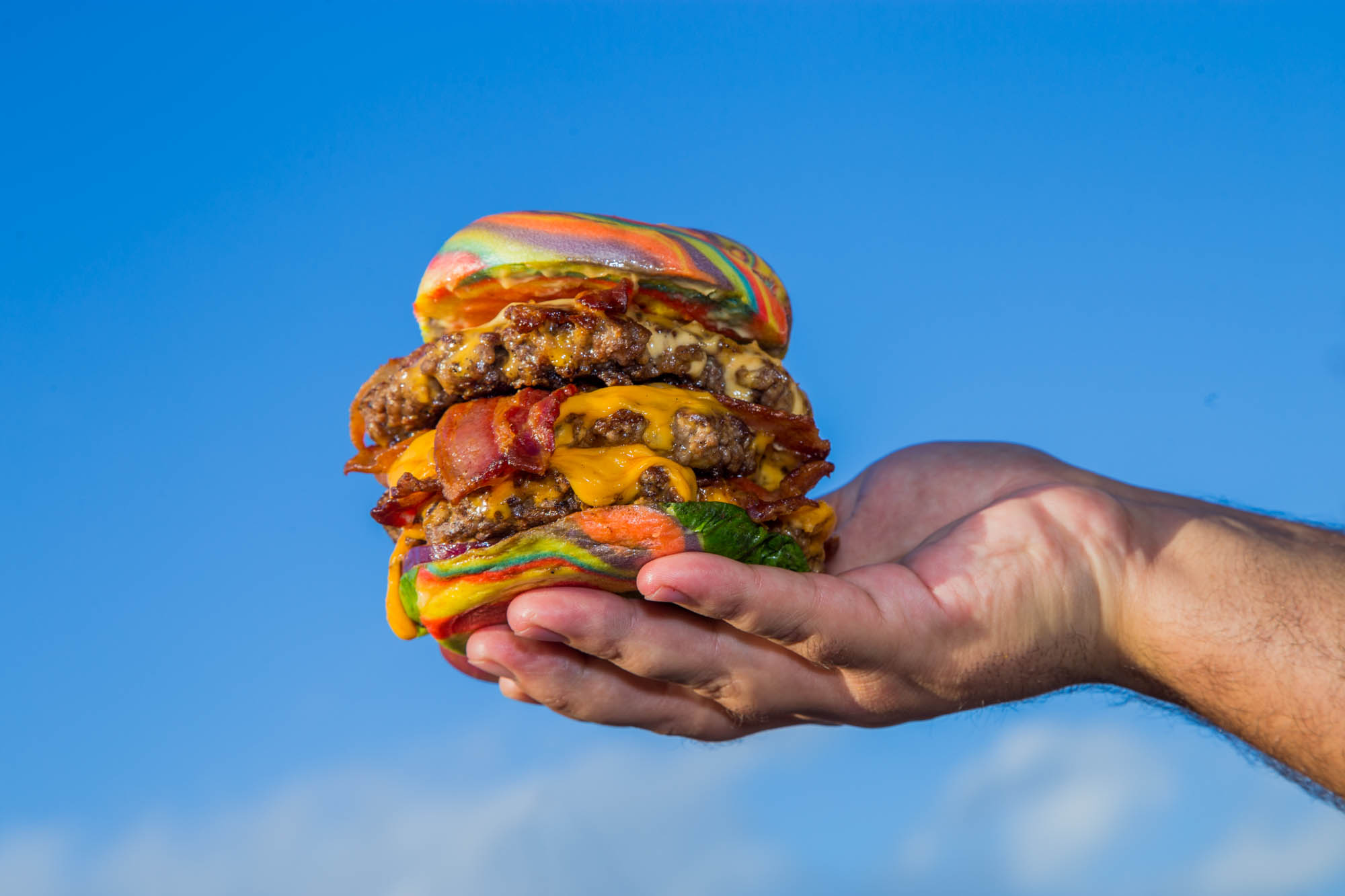 Alongside our burgers, we're known for our famous rainbow bagels, a colourful and fun twist on a classic burger.
Creativity and flavour have made us a favourite among foodies and burger lovers. We strive to create a fun and contemporary vibe for our customers.
Our restaurants feature modern and stylish decor, focusing on bright colours and eye-catching graffiti designs. A blend of style and taste that only a trendy burger franchise can offer.
FRANCHISEE REQUIREMENTS
Financial Requirements: Franchisees must have enough capital to cover the initial investment costs, including franchise fees, equipment, inventory, and marketing expenses, as well as access to ongoing capital.
Business Acumen: Franchisees must have strong business skills to run a successful franchise. This includes some knowledge of accounting, marketing and operations management.
Passion: A passion for food and the industry will be a significant asset.
Compliance: Franchisees must comply with the franchisor's policies and procedures.
Training: Franchisees must complete training provided by the franchisor to learn the specific procedures, policies and systems required to run the franchise.
Communication Skills: Effective communication skills are essential for franchisees to interact with customers, employees and us, the franchisor.
Food franchisees must be committed, dedicated, and willing to work hard to succeed in the competitive food service industry. A recommended minimum budget of £94,000 is expected. This cost will likely come down if converting an existing food business to our franchise.
FINANCIAL REQUIREMENTS
Franchise Fee: £15,000 + VAT licence and £1,000 + VAT pm fixed fee.
Minimum Investment: £100,000
Minimum Liquid Capital: £150,000
"DOPE" definition
"The undeniable swagger that sets you apart from the rest. An unbeatable edge that leaves everyone else in awe. It's the essence of coolness, the currency of the coolest cats, and the ultimate expression of your style and personality. Simply put, Dope is the coolest thing you can be"