Computer TroubleShooters Franchise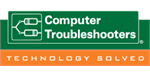 Computer TroubleShooters - Computer Service Franchise
IT services business providing services, sales & support to small businesses & home offices.
Finance requirements

Franchise Fee:

From £9,950 + VAT

Minimum Investment:

£9,950

Areas Available

Franchise opportunities available in all areas of the UK and Ireland.
Profile
Take Your Place in the Growing IT Services Industry
Computer Troubleshooters is the world's largest IT service franchise with more than 400 locations worldwide across 28 countries. The Computer Troubleshooters franchise was created and developed in Australia in 1997 and the UK in 2000.
Our business offers IT support and services for small business and home offices through a variety of methodologies such as break fix, managed services, and cloud. Our ultimate vision is to be the leading supplier of IT services to small businesses in the UK, striving towards our brand goal of "Technology Solved"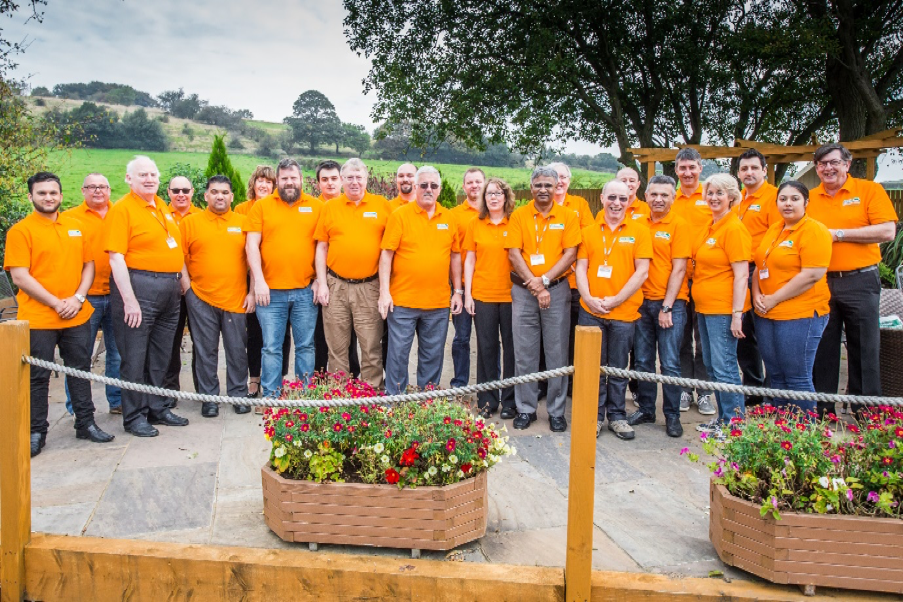 Our franchise success is based on helping you create the business that best suits your skills, experience and desires. You may wish to operate a business from a home base, handling most of the technical work yourself, you may wish to start from a service centre, managing technical staff to handle the day to day work. You may also wish to be a Business Manager running a full Managed Services business utilising our service tools for the technical skills as necessary.
These options work well, and in practice most Computer Troubleshooters start as a home operation.
Many of our franchisees have strong IT backgrounds in corporate environments or have a passion for IT and are looking for a challenging small business as an alternative for lifestyle, financial, and personal development reasons. Computer Troubleshooters provides this opportunity for business freedom with the support, methodologies, and camaraderie of a well established proven franchise structure.
The franchise
What we have found is that the potential market for a credible franchise network like ours, that offers outsourced IT through on-site and remotely supported IT services, is growing rapidly. This is particularly so when the company offering the service is seen as part of a strong global company with an established brand and experience.
We have established platforms, and preferential pricing, included in our franchise structure including Autotask, Continuum, and Cobweb Cloud services that new franchise owners can immediately benefit from using as part of their business offering and processes.
Our core services are:
On-site hardware and software support
Software installation and troubleshooting
System upgrades and networking
Cloud migration and management
Internet, email support and services
Security, data backup and storage
Regular maintenance of systems
Managed services
Day to day operations support and help
The investment required
Your financial investment required is from £9,950 (+ VAT) for the Basic franchise package and £12,950 (+ VAT) for the Enhanced franchise package which includes a larger franchise territory.
This includes your training, start-up marketing assistance, the franchise systems, the tools and the supporting documents necessary to get you started in your own business.
Instead of worrying about how to obtain customers, what services to offer, what pricing to use, which are the right tools to use, and a myriad of other issues, you will be able to hit the ground running with a time-tested formula.
Here are some of the items that the Computer Troubleshooters franchise fee covers:
Exclusive territory
Complete electronic business documentation and support
Your own franchise location hosted website
Business tools
Technical tools
Trademark usage
Initial training
Technical support
Access to our private websites and file areas
Business plan assistance
Start-up marketing campaign
A fixed license fee is payable monthly, with a 3 months grace period, and then limited to a small fixed increase each year. A monthly advertising levy is also made to a National marketing fund. This latter amount is held in trust to be used by the group as a whole at the total discretion of the members. (e.g. online advertising, directory listing, promotional activity, etc.)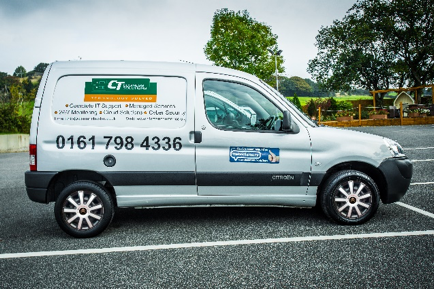 The other key part of the equation is your commitment to make the business work. It requires a 100% investment of your time and energies.
Computer Troubleshooters has experienced rapid growth through effective marketing of its franchise system and the formation of strategic alliances with other support or service providers within the IT industry.
A key benefit with Computer Troubleshooters is that you become a member of a strong UK team, and the global team of over 400 Troubleshooters. Our network, as distinct from other smaller franchise groups or operating on your own, is attractive to national account companies, suppliers and larger businesses.
Computer Troubleshooters are proud to be an Associate Member of the British Franchise Association.
The British Franchise Association is the 'voice' of ETHICAL FRANCHISING in the UK; the Trade Association for those who pass accreditation and educator to the many potential individuals and businesses that consider Franchising. Computer Troubleshooters are one of only a few IT support companies in the UK who are accredited by the BFA. Computer Troubleshooters are committed to comply with the policies and procedures published by the Association.
Next steps
If you would like to continue your evaluation of the franchise opportunity, the next step is for you to complete the Franchise Information Request on our website.
This will give us the chance to send you more detail on the franchise methodology and benefits. We then ask you return details of your experience and aspirations by filling out a no obligation request for consideration.
We will contact you to further explain our operation and provide you with a complete set of documents for you to review, including our franchise agreement and financial details.
If you want to "work for yourself, not by yourself", in one of the fastest growing sectors of the economy then Computer Troubleshooters is the ideal opportunity for you.
News
14 October 2016

Computer Troubleshooters Welcome Three New Technology Franchisees to the United Kingdom Team Computer Troubleshooters is delighted to welcome Ian Bell, Jem Stephenson and Damian Stuart to our network in the United Kingdom. Bell, Stephenson and Stuart join Computer Troubleshooters' team of ...
10 October 2016

CT Business Solutions, part of the Computer Troubleshooters Franchise, and Gem Business Support, a PA and Admin support company have up until July this year been building their respective businesses from home. After a very busy two years, and continued business growth, it was necessary to ...