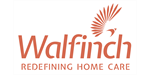 Christies Care - Care Franchise
Open your own branch of Christies Care and be part of this expanding recession proof industry, under our skilled direction.
Finance requirements

Franchise Fee:

£25,000 + VAT

Total Investment:

£90,000

Minimum Investment:

£40,000

Areas Available

UK
Profile
Christies Care seeks to expand its presence in the market place through a network of strong, passionate and committed franchisees.
Open your own branch of Christies Care and be part of this expanding recession proof industry, under our skilled direction.
Recently awarded Domiciliary Care Provider of the Year at the HealthInvestor awards, we are now franchising out our hourly care model to support our already established national operation.
What do we do?
Clients come to Christies Care needing help with a wide range of different conditions – from dementia to a severe physical disability (either acquired or congenital). Our clients may need full personal care and help with all movement, or they may just want the companionship and reassurance of someone else being there. We help people lead their lives the way they want, as independently as possible, in the comfort and familiarity of their own homes
People are living longer and require more help to live at home. The need for our services is self-evident. According to recent reports, the proportion of the population aged 85 and over is projected to double over the next 25 years, there are 85 people aged 65 and over for every 1,000 people of "traditional working age". By 2036 over 30% of the population will be over the age of 65 giving you a huge opportunity to develop a successful business.
Ongoing support is provided before and after your business is set up. As a Christies Care franchisee, you'll become part of a community of like-minded business people, with the ability to network, compare notes, share ideas and experiences, and stay motivated.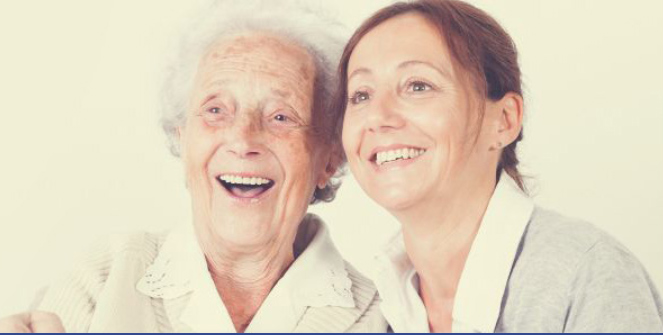 Financial Information:
Up to 70% of the initial investment can be provided through a bank loan. Government-backed funding and high street bank funding are both available options. We can even guide you to source finance to fund the purchase of your franchise.
Minimum Investment - £ 40 000
Franchise Fee - £25,000 + VAT
Total Investment - £90,000
Expected revenue after 5 years - £ 456 678
Funding Support - Yes
What kind of training and support do you receive with a Christies Care franchise?
Initial Training & Support
Business planning - a dedicated business plan that will outline start-up costs, cash flow and profit and loss projections
10-day formal training programme
Software and systems training
Training on marketing and business development
90-day launch plan
Christies Care Operations Manual
Full administration system
Support with Care Quality Commission registration - We pride ourselves on the support we provide to each franchisee to navigate this process efficiently and successfully. Christies Care Franchising has a specialist team who apply their knowledge and experience of the CQC/CIW/CI/RQIA registration process, providing you with both pre- and post-registration guidance. We are proud of the 100% success rate enjoyed by franchisees who use our support
Business office set up
Recruitment of first five carers
500 business cards
Marketing
Use of Christies Care brand
Dedicated webpage on the main website
Social media support
250 promotional leaflets
Advertising materials
Assistance building 100 key contacts
Lists of and introductions to referral providers
Exclusive territory licence
BMinimum 250,000 people
B40,000 people aged 65+
Advanced back-end systems
Business development
BFinancial management
BCompliance and procurement
BRecruitment and training
BRostering
Ongoing training and support
Live business plan that links to your accounts
Fortnightly 1-2-1 business coaching sessions
Monthly 'Business MOT'
Quarterly skills development workshops
Networking with fellow franchisees
There will be additional capital requirements. You will need access to a further £50,000 in working capital. Up to 70% funding for the franchise is available and
we can offer support and advice to access this.
FAQ
How long will it take to launch from the time I sign the franchise agreement?
Normally 3 – 4 months depending on things like CQC registration, finding an office and recruiting carers
Will you help me with a business plan for the new business?
Yes. We will provide a business plan template and this will allow you to adjust key figures to ensure that it is ideally suited to your territory.
Are there any other costs I can expect?
Yes, other costs to budget for include a local office, local advertising, computer, office rent and working capital. Working capital will depend on how much money you need to draw from the business during the set-up of the business.
What is my expected break even and how long should it take me to reach it?
The time to reach breakeven is governed by finding carers and clients of your business but our experience is that this is normally anything from 12-18 months to achieve profitability.
Do I need any healthcare training or background to join Christies Care?
No, you will need a background in business and understand how a business operates.
Will you help me find clients?
Yes, we train you to find your first 100 local contacts in your territory and train you on the business development system to find and retain key contacts in the area, who will keep referring clients to you.
How will I know what to charge clients?
Part of you completing a local business plan is to be clear on what to charge and that reflects a fair hourly cost for Christie Care services. We help you with a territory review to understand pricing in the territory. This allows you to pay carers well and make a fair profit.
Are locations available? Could you help me choose a location?
We have territories available across the United Kingdom with strong demand for hourly at-home care. It is possible to own and run more than one franchise with us.